Yogyakarta, an introduction
Yogyakarta, Indonesia, a special region between Jakarta and Bali. Explore great food, beaches, and coffee.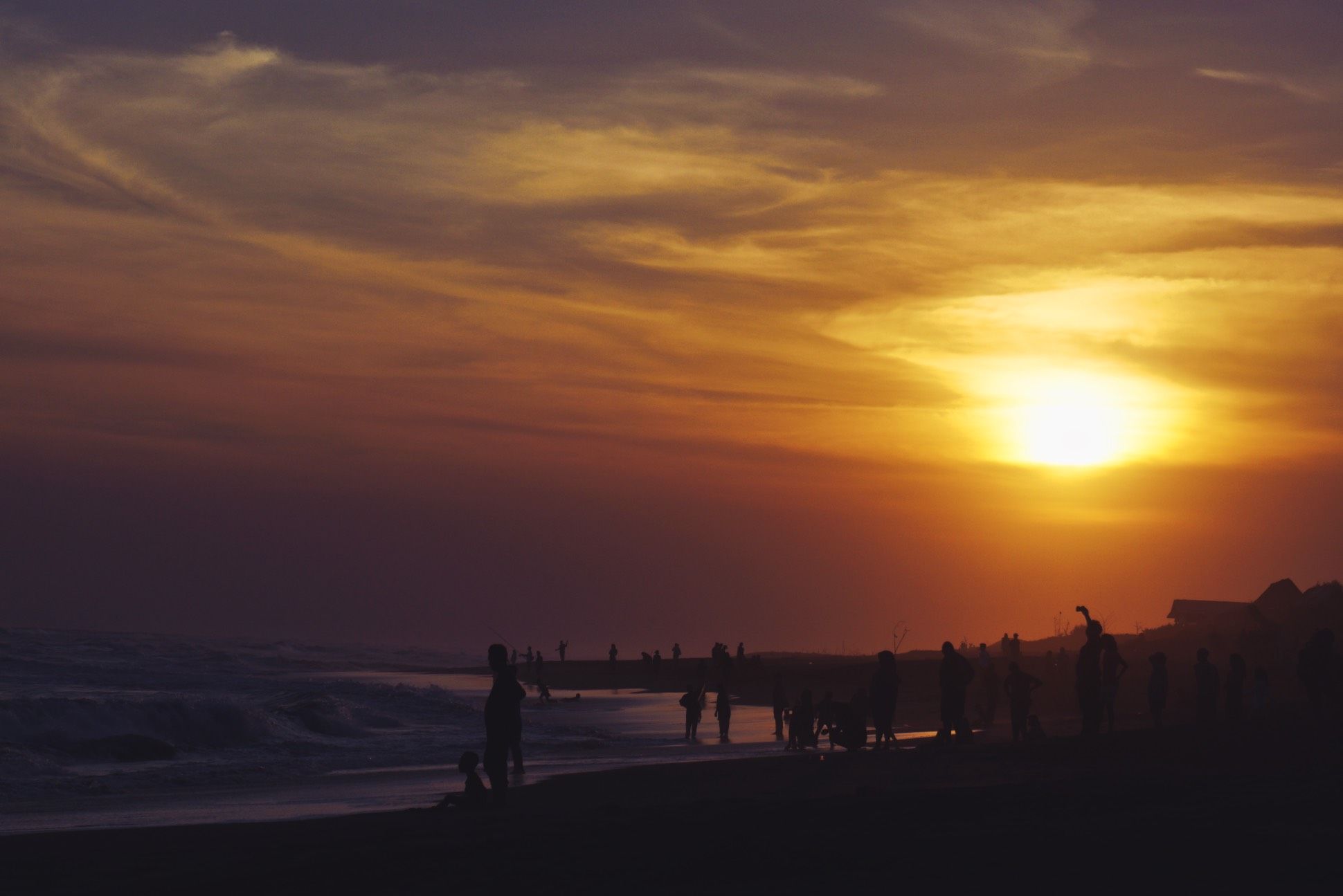 I flipped through an issue of Conde Nast Traveller and was taken aback by these beautiful images of Yogyakarta (also referred to as "Jogja"). It's a special region in Indonesia between Jakarta and Bali, located south of Central Java. It is the only Indonesian royal city still ruled by a monarchy.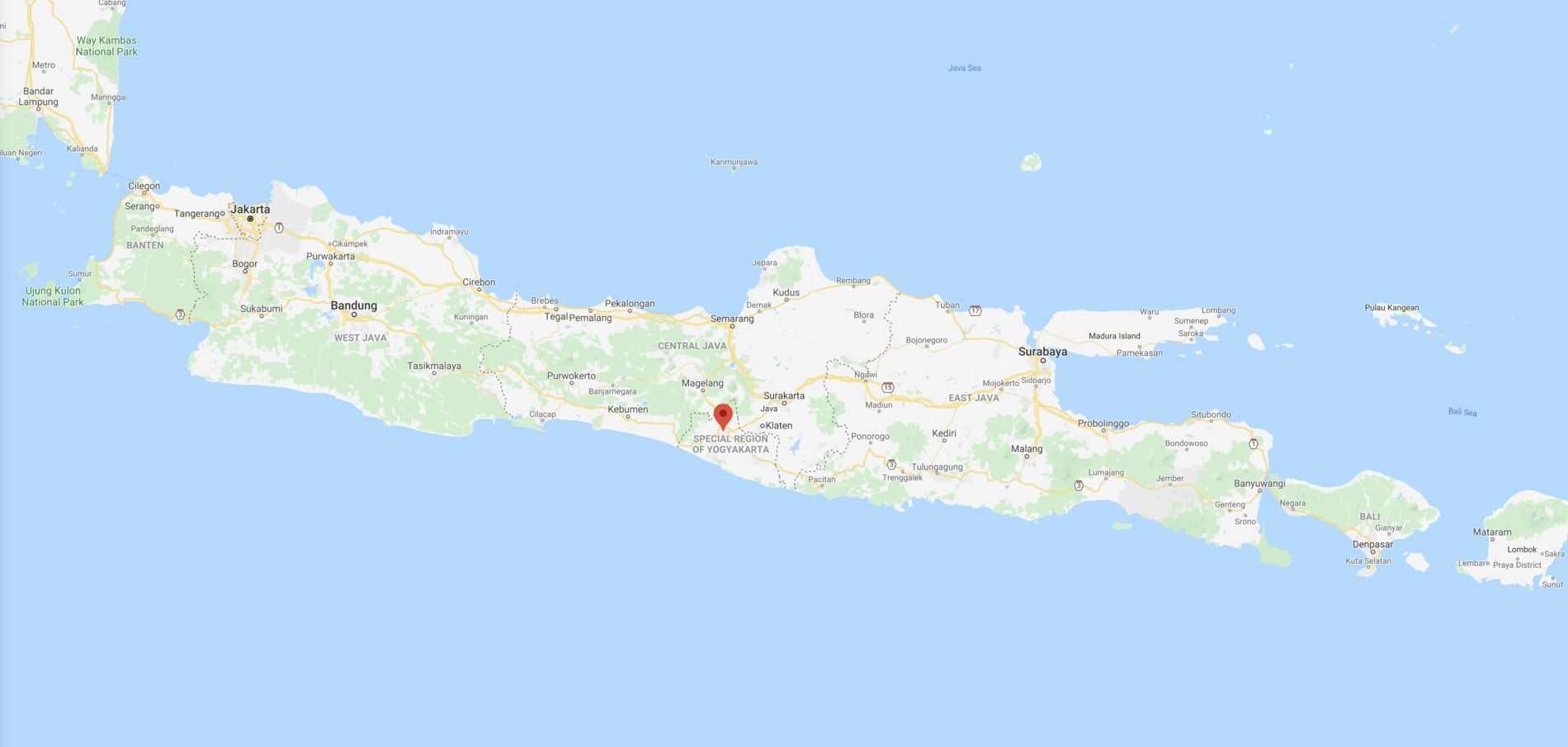 My friend Nic lives and works in Jakarta, so some friends and I decided to visit him. From Jakarta, we boarded a short flight to Yogyakarta, where we visited a museum, some beaches, and ate lots of good local food.
Ullen Sentalu Museum
Our first stop was the Museum Ullen Sentalu where we learned of some artifacts related to the art and culture of Java.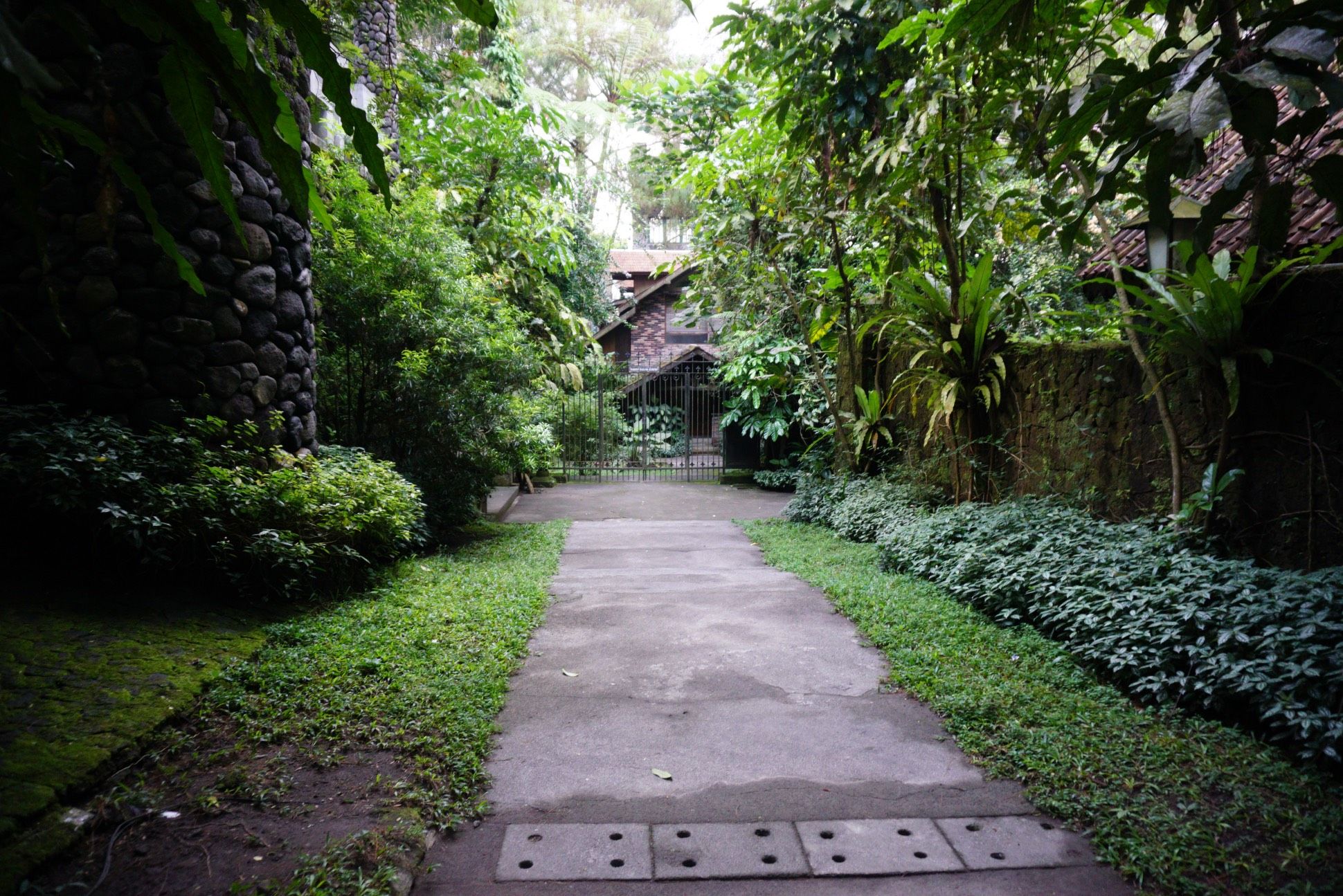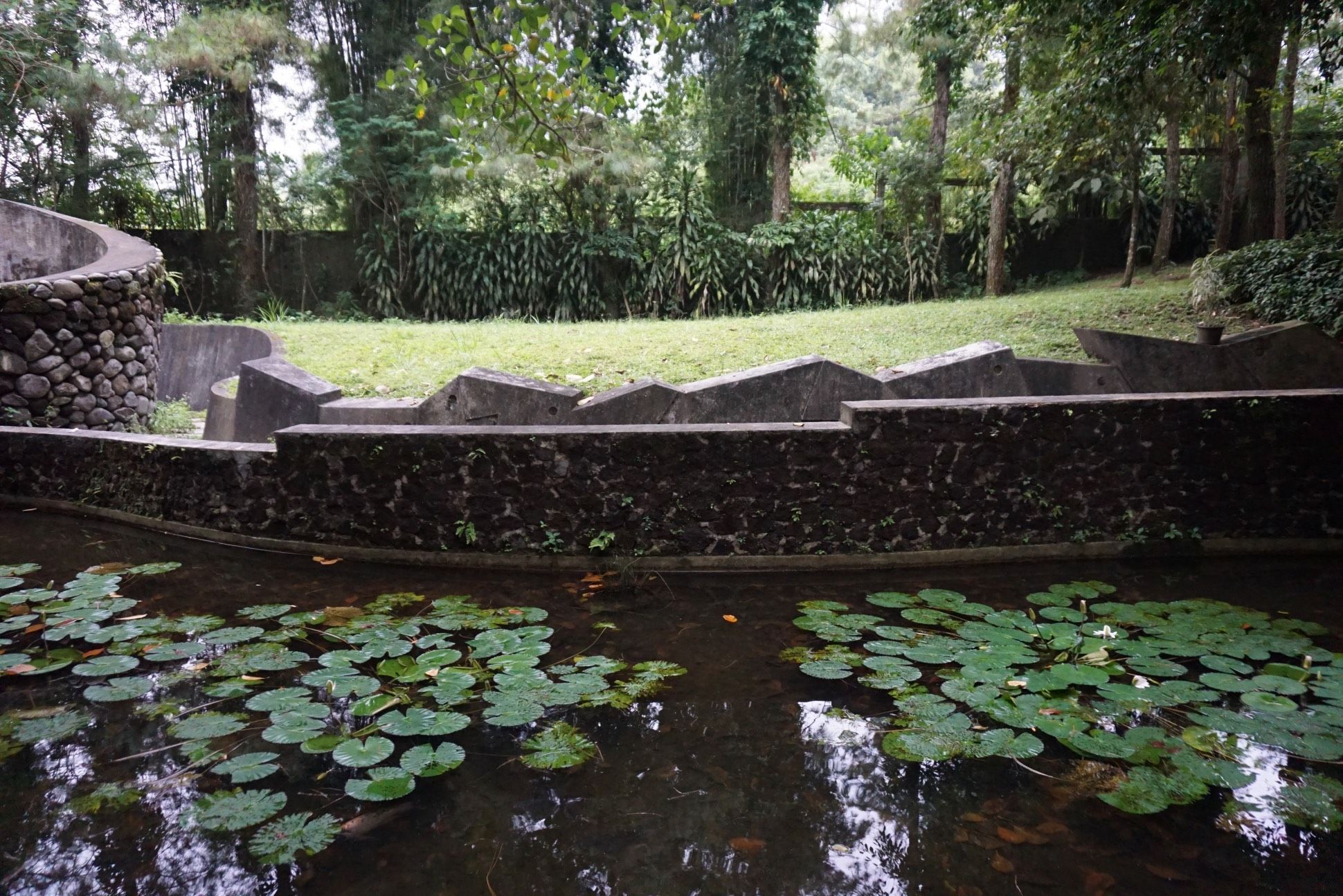 Traffic
Our friend Nic rented a car, and it is the best way to get anywhere in Indonesia. Driving in Indonesia is similar to other southeast Asian countries – you have to assert yourself and commit a few traffic violations to get where you need to go.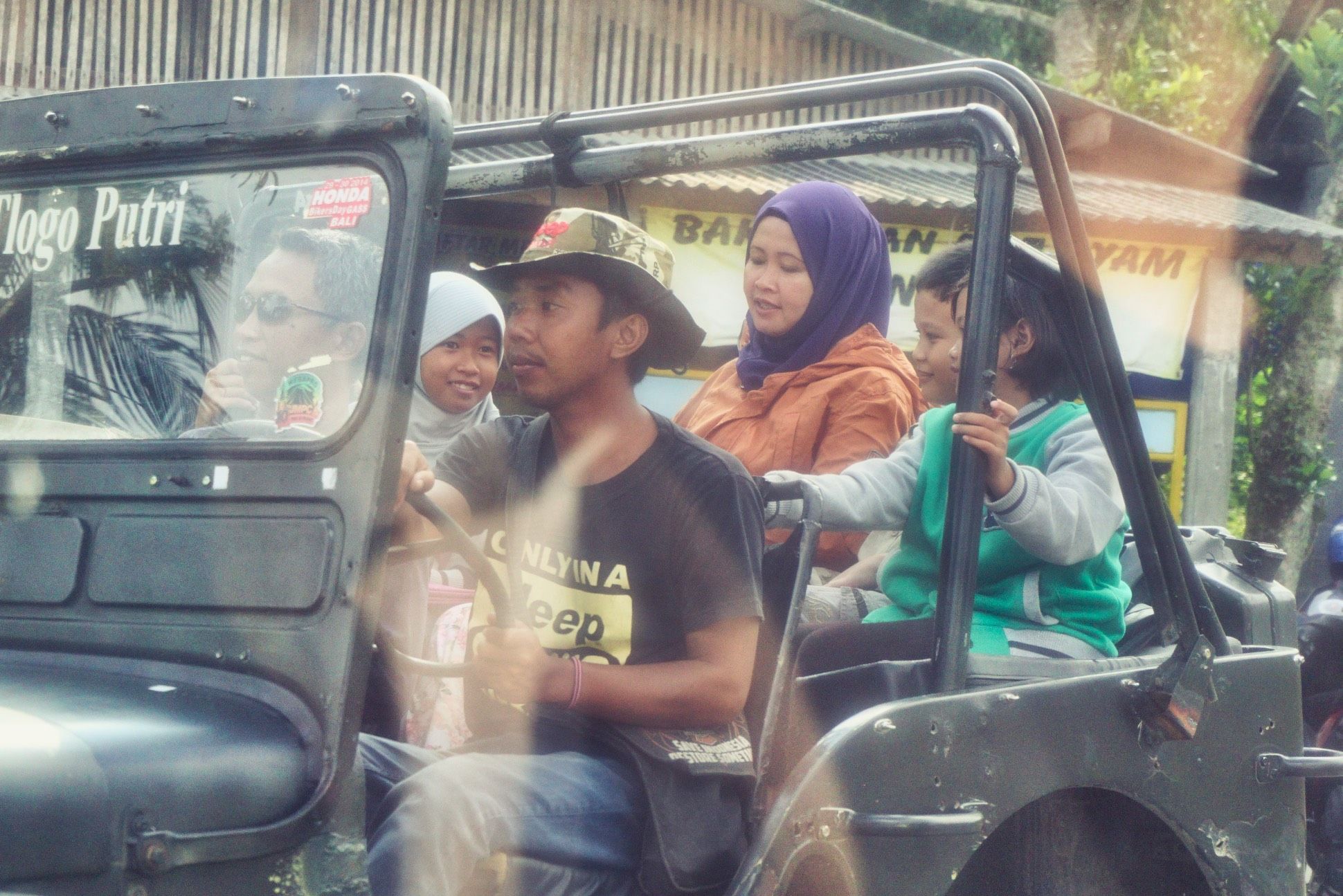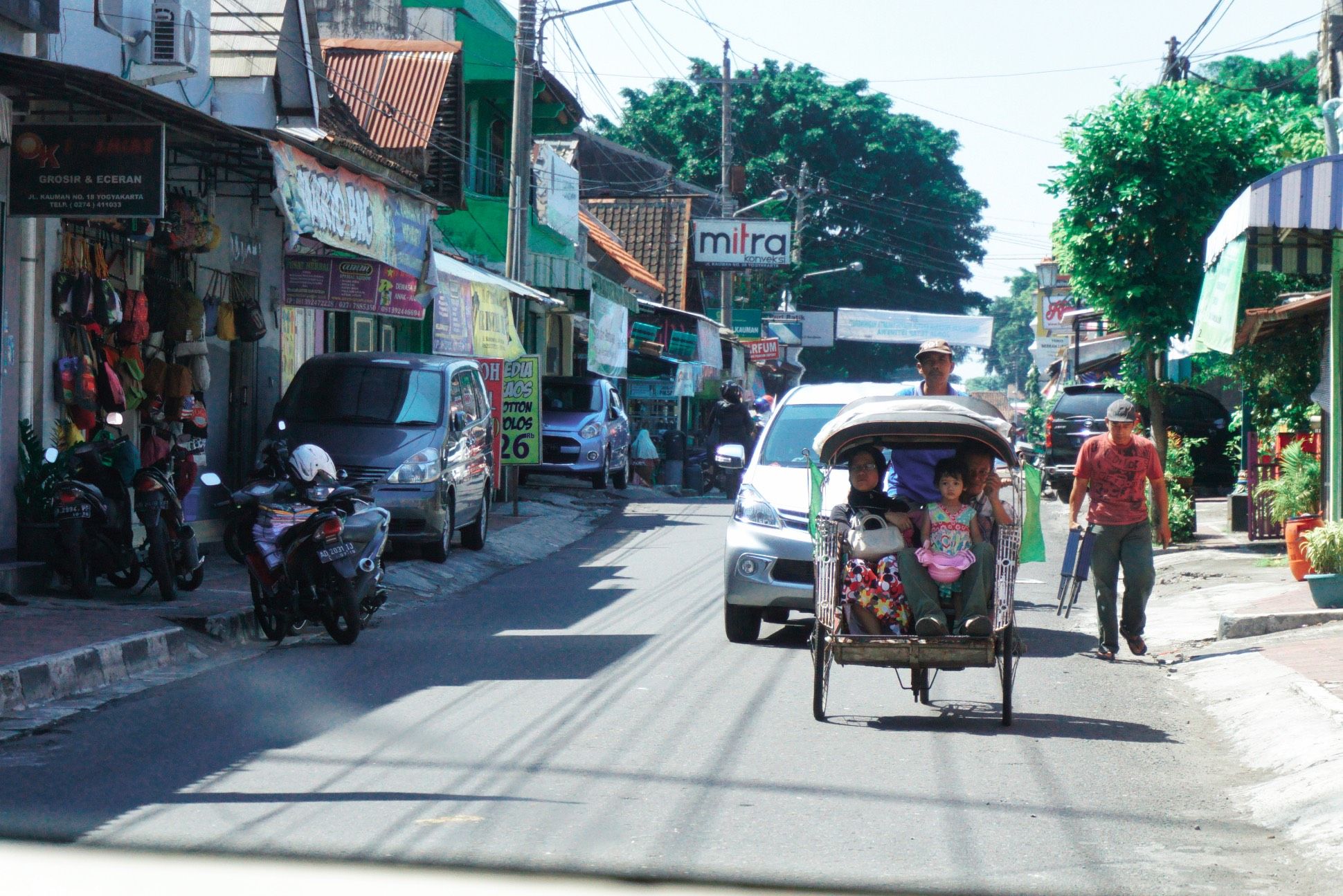 If you're travelling solo, a moped or motorbike might be the fastest way to get around on your own.

Or a horse-drawn carriage: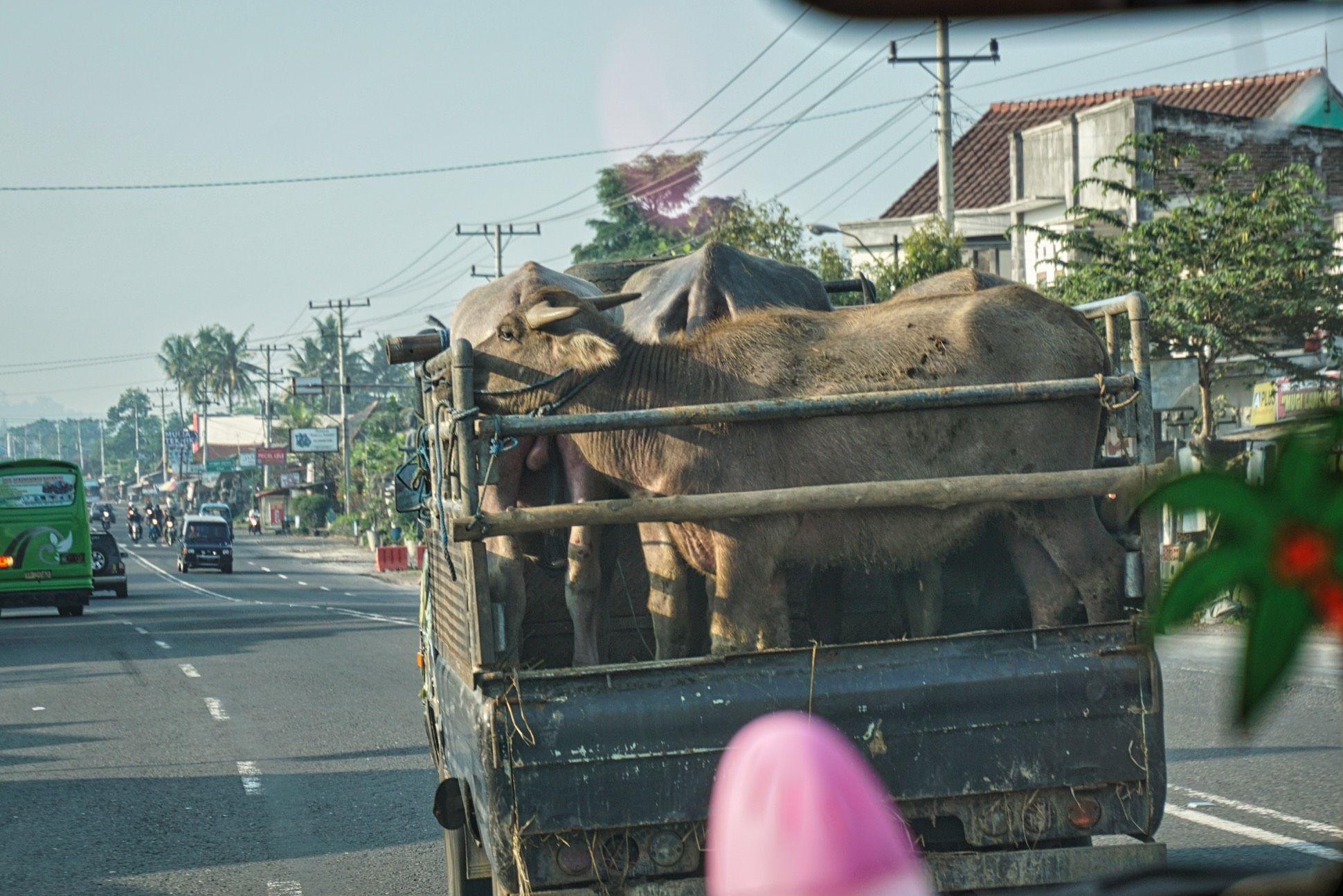 Beaches
The Indian Ocean lies adjacent to the southern shoreline of Indonesia, so there are lots of beaches in Yogyakarta. The sand feels coarser and looks darker, so there is a rugged feel to their beaches. I didn't feel like I could walk through the sand barefoot without feeling like something might get stuck in between my toes easily.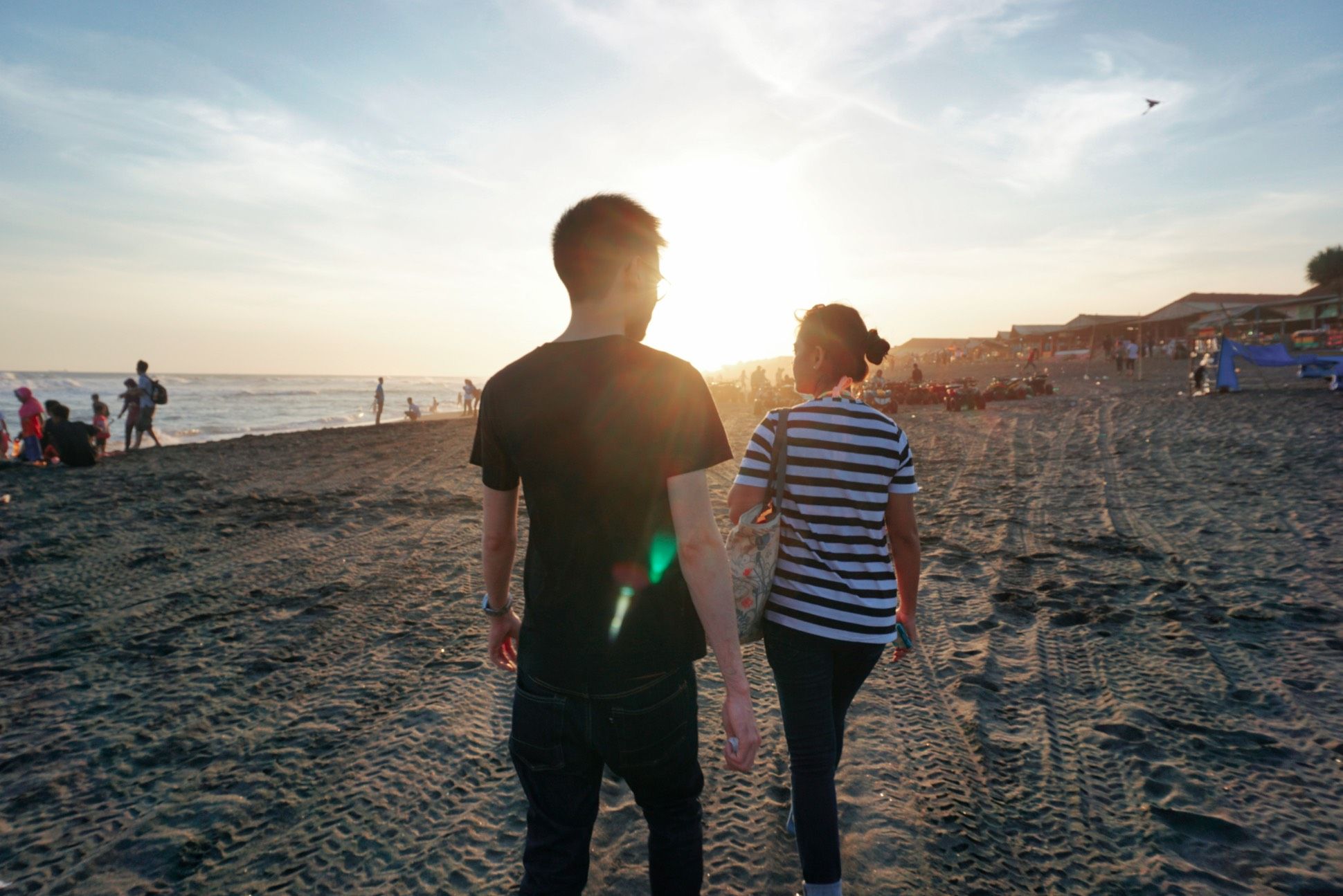 Because parts of Indonesia practice Islam, most women are covered up. It's kind of shocking as it can get as hot as 34˚C and we'd be sweating buckets, but these women would have their arms and legs fully covered!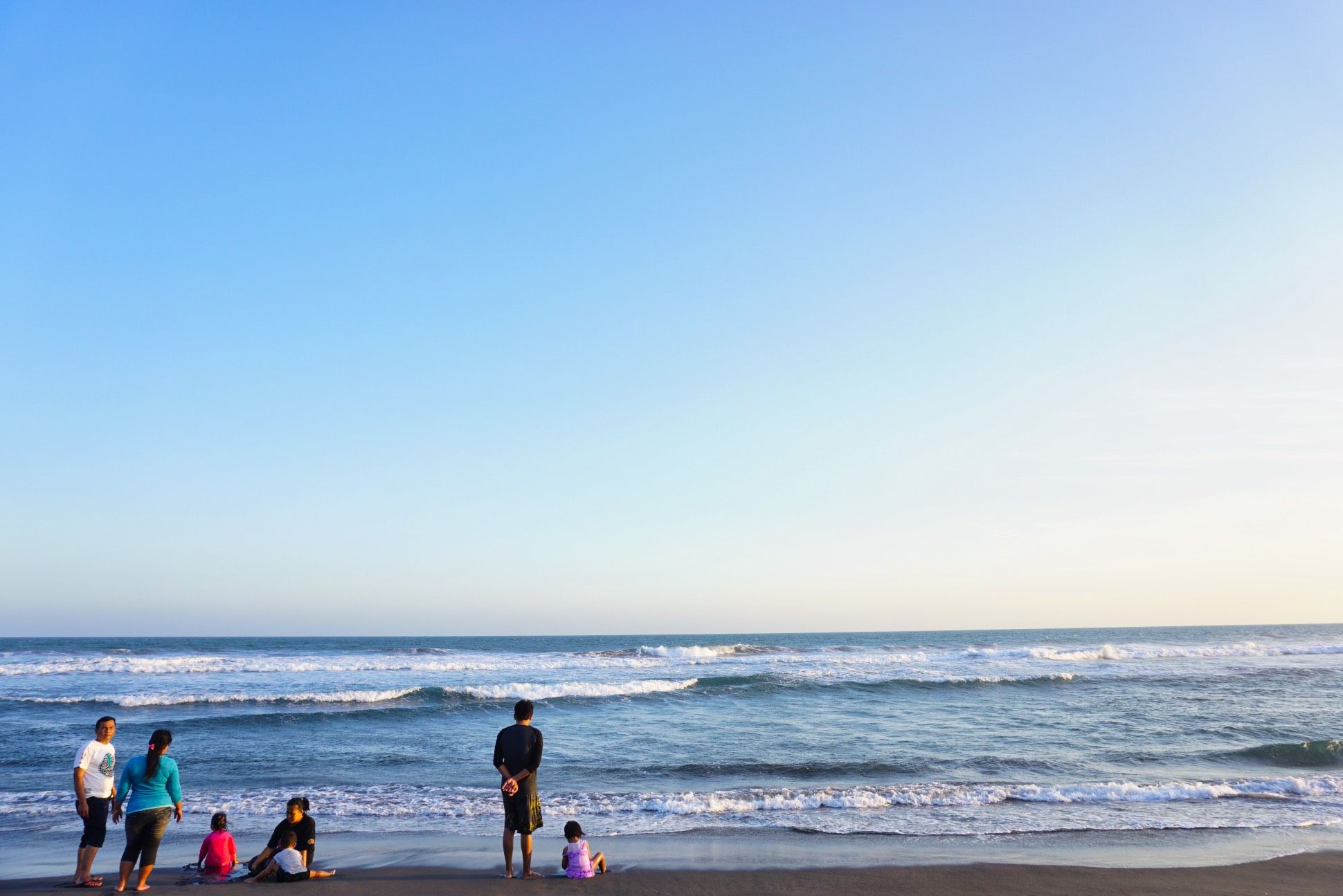 As a function of being close to the equator, sunsets in Indonesia are way faster. It would be 5pm and the sun would set and get dark within 30 minutes.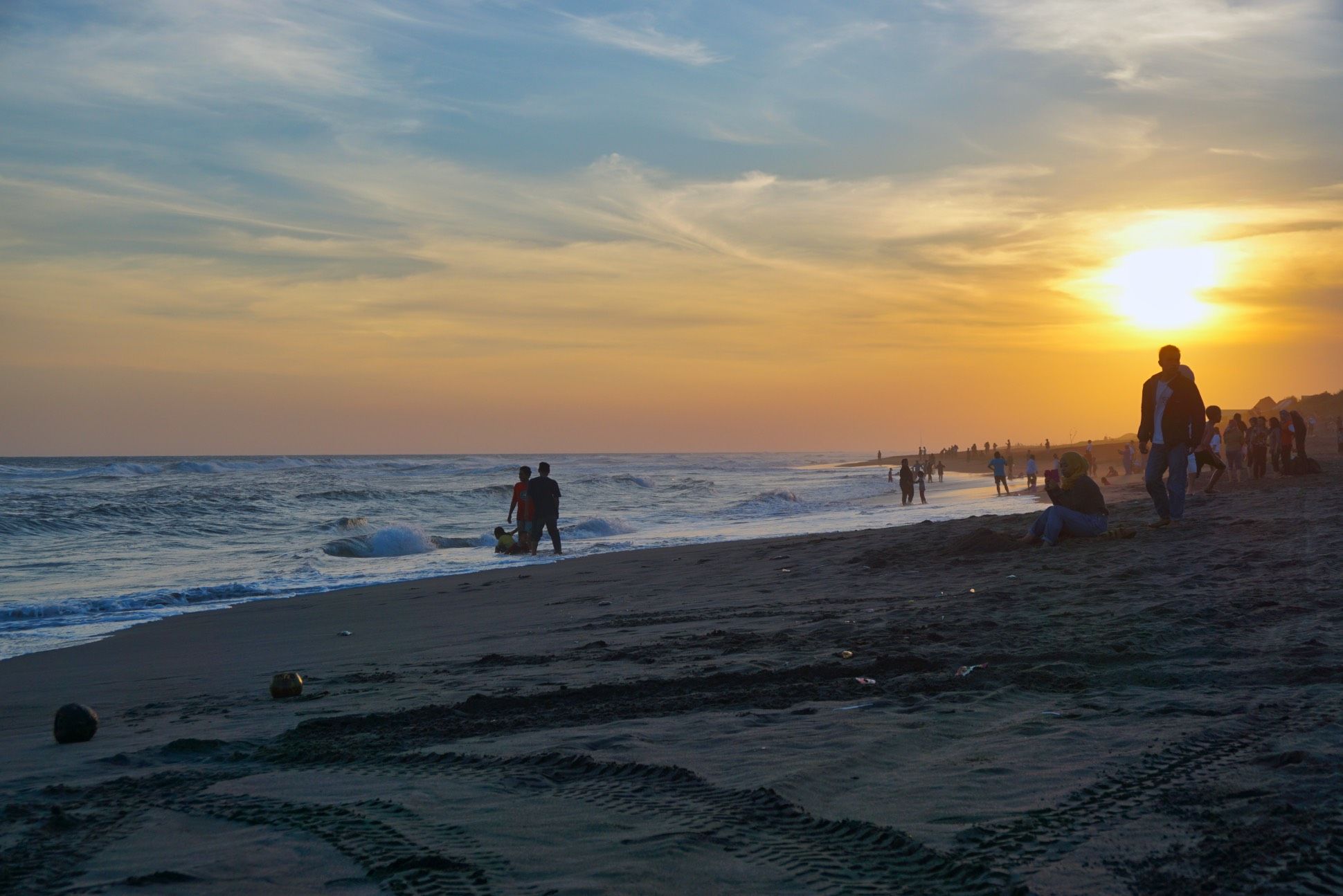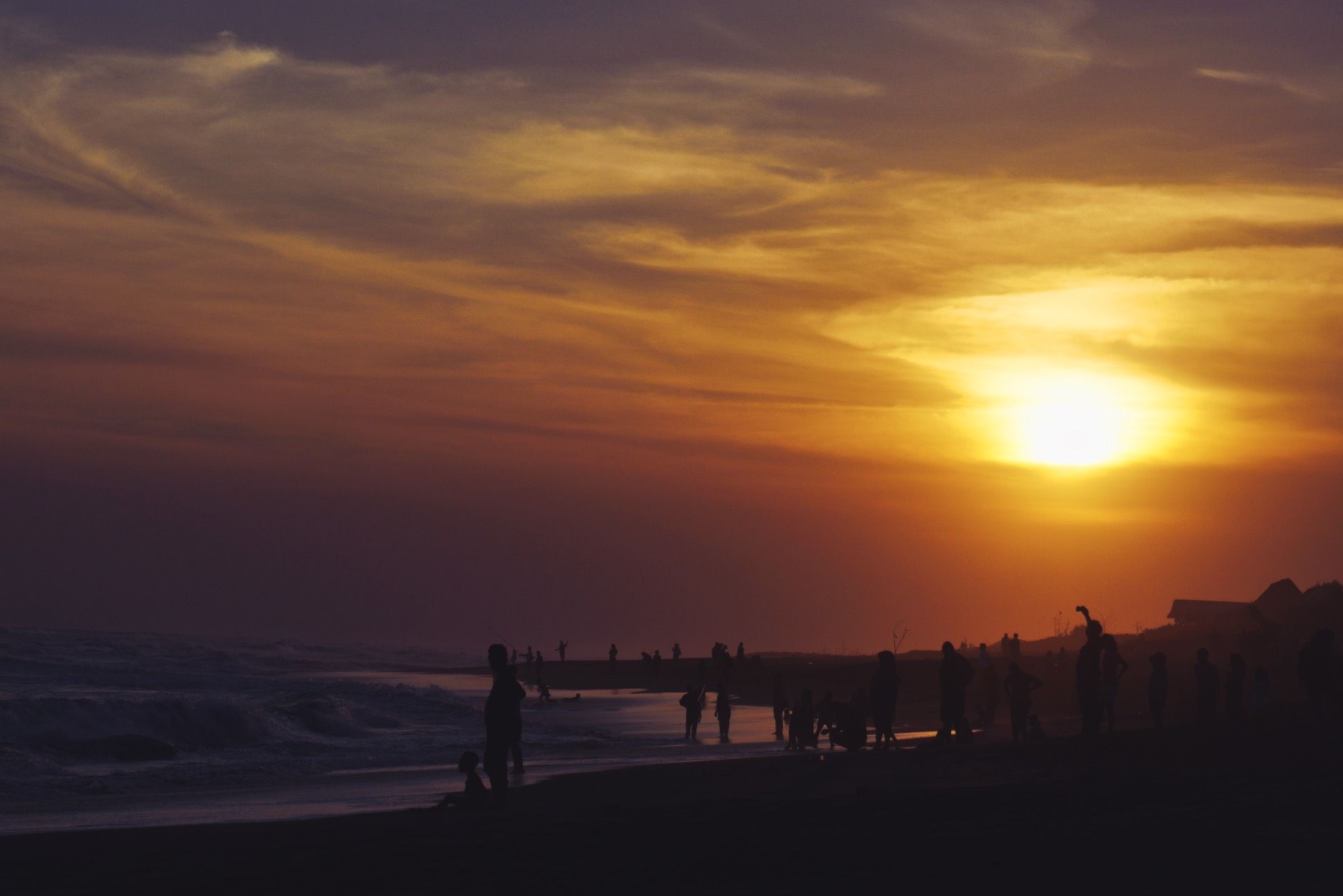 Food & Coffee
I ought to mention that I visited Indonesia in 2015, so some of the places mentioned here may or may not still exist. Regardless, these photos should give a good idea of what kind of cuisine to expect.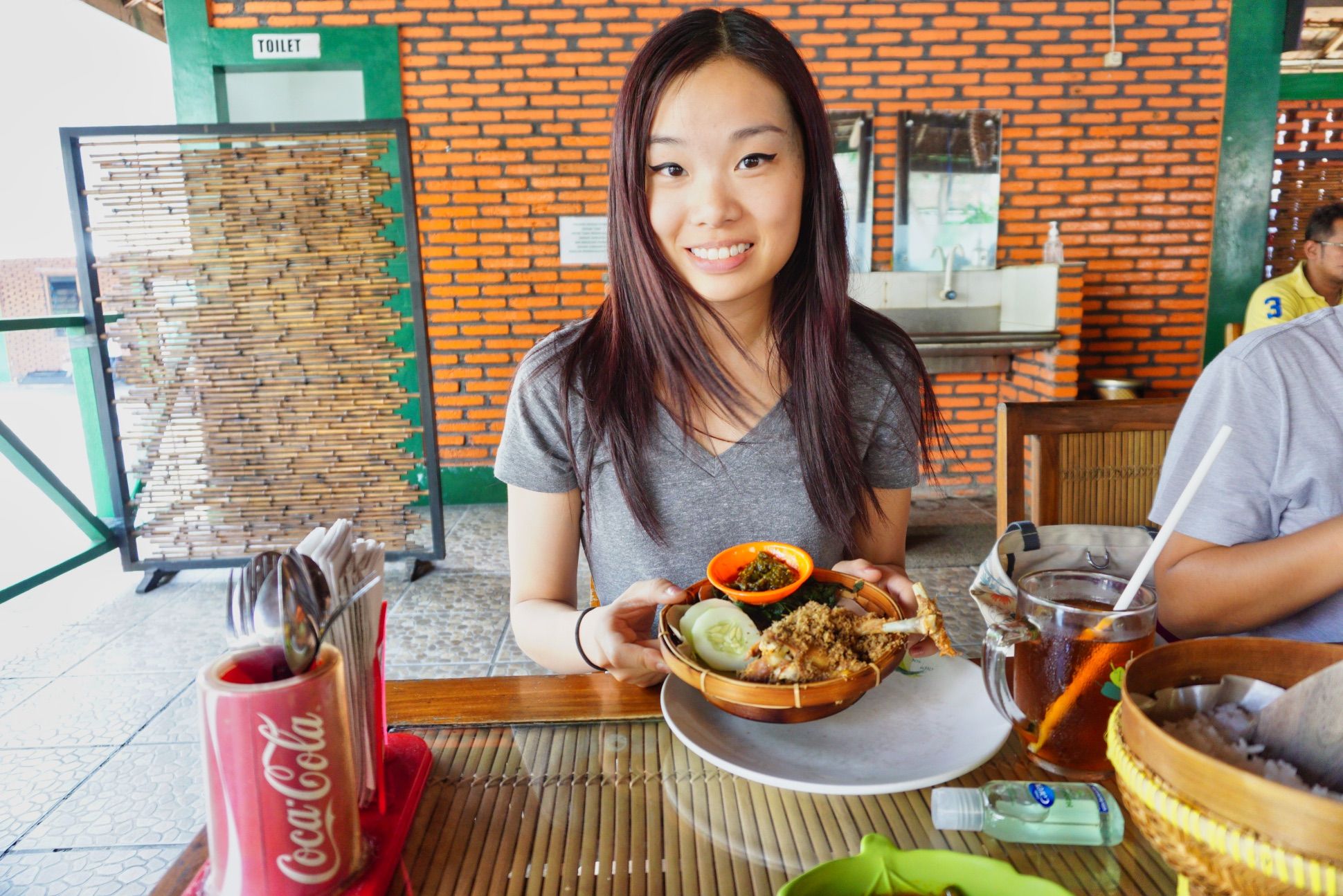 One thing I noticed about meat and poultry in Yogyakarta is that it's not genetically modified. A chicken is much smaller because it's a naturally raised chicken!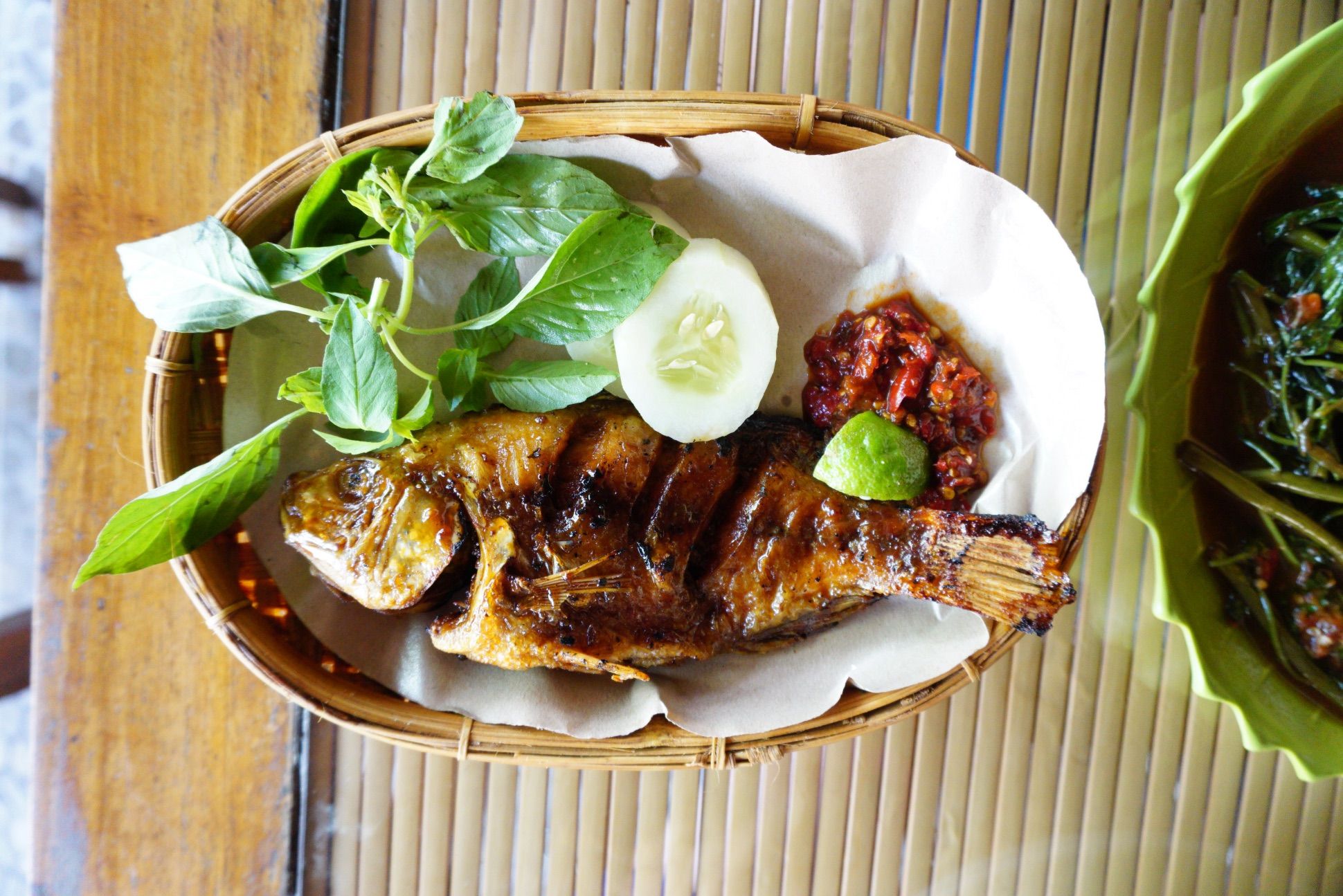 Coffee at Klinik Kopi was a unique experience. Getting there was a bit of a journey and hard to find. I guess that's what makes this place so hip – it's in a lesser-travelled neighbourhood and able to focus more on their craft than convenience.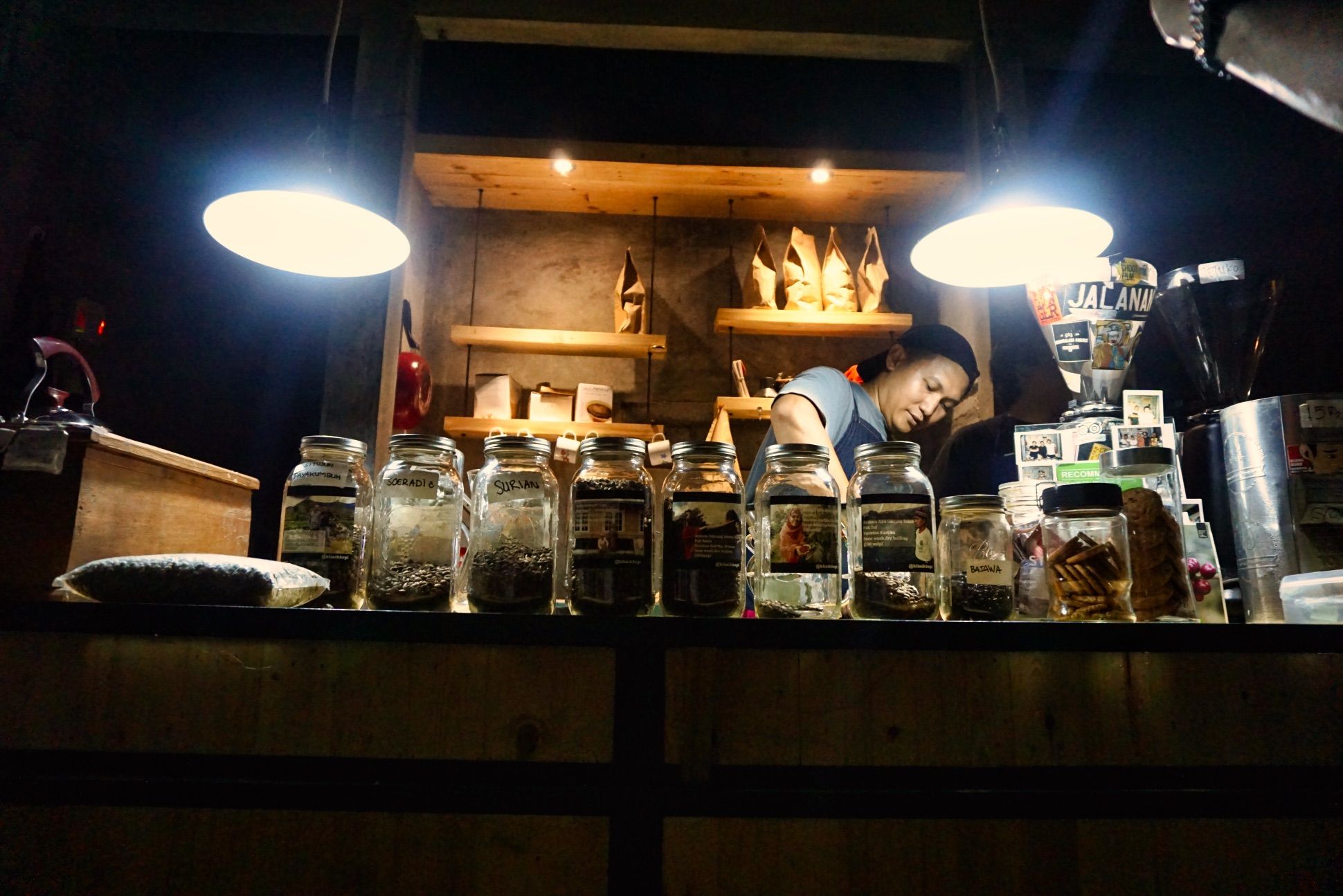 It was quite fascinating how they pulled a shot. A manual piece of machinery to get that magical dark brown liquid: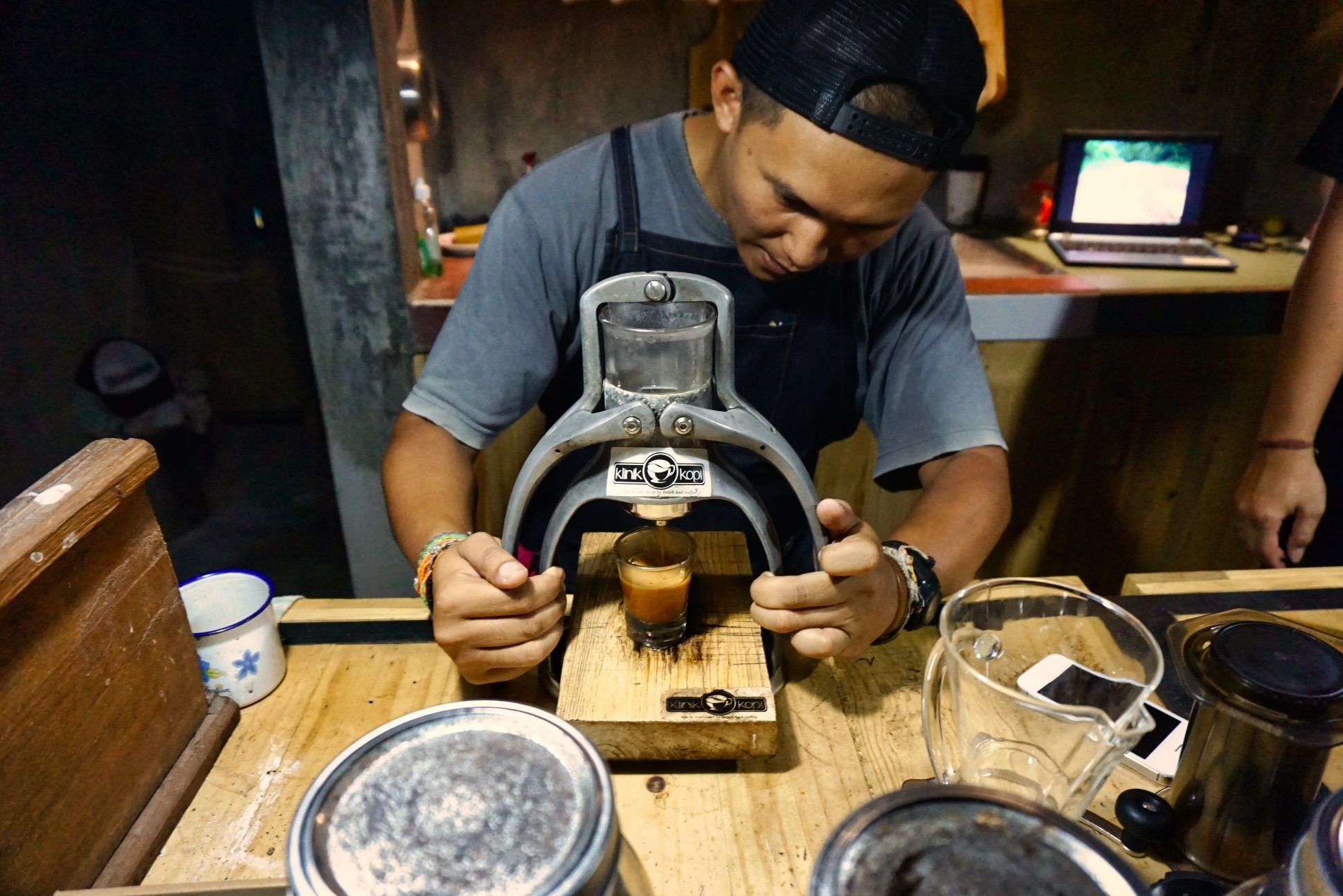 This is a great place for espresso and coffee purists. They don't even have sugar around, and they encourage you to drink the shot straight up. There are no chairs and tables here, but you are welcomed to sit on some mats and enjoy your drink outdoors.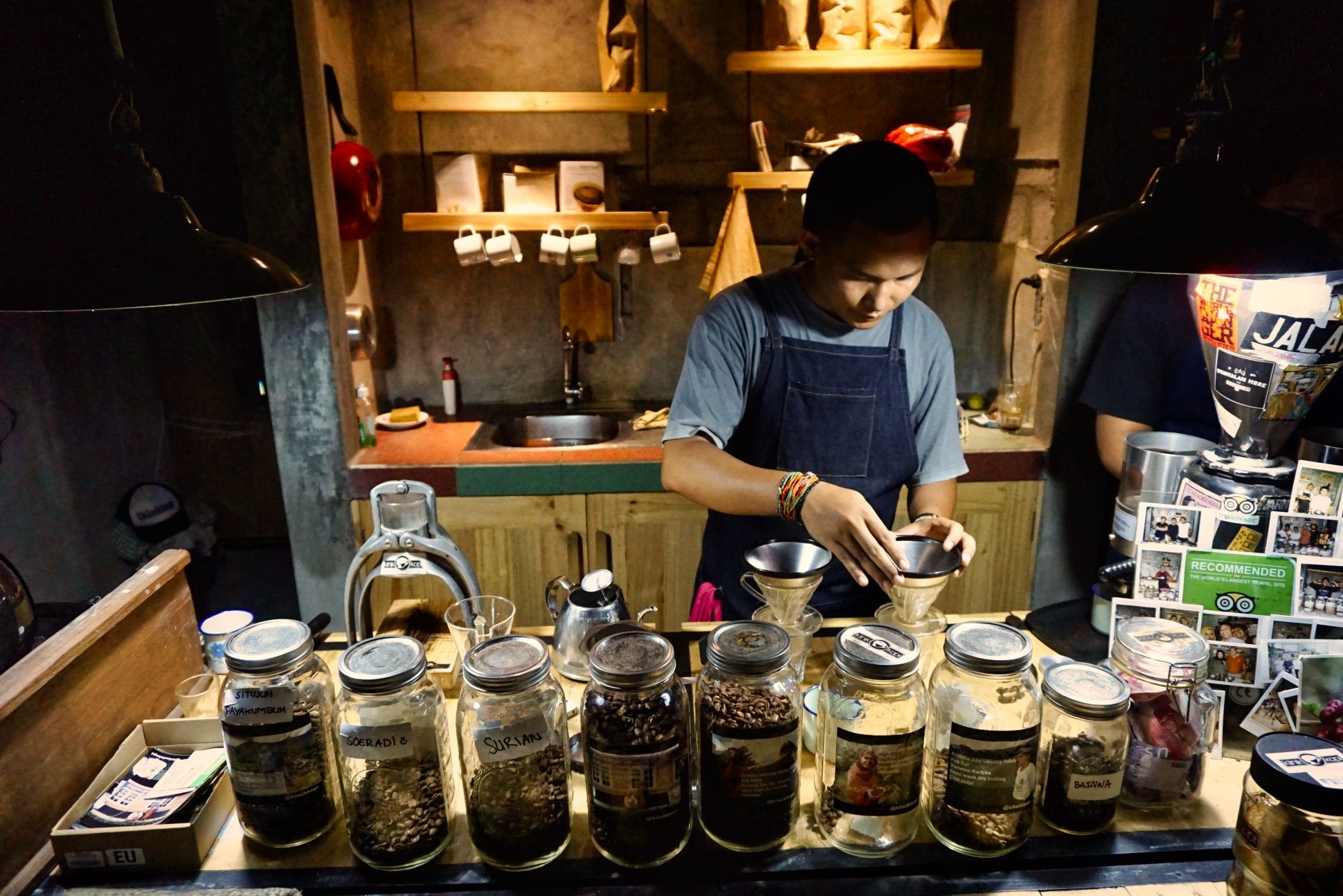 But wait! There's more!
Stay tuned for a hotel review and posts on Bali and Jakarta!