Norway – 10 Day Itinerary
10 day itinerary for Norway in May or spring time. Hiking, fjords, tours, nightlife, and more.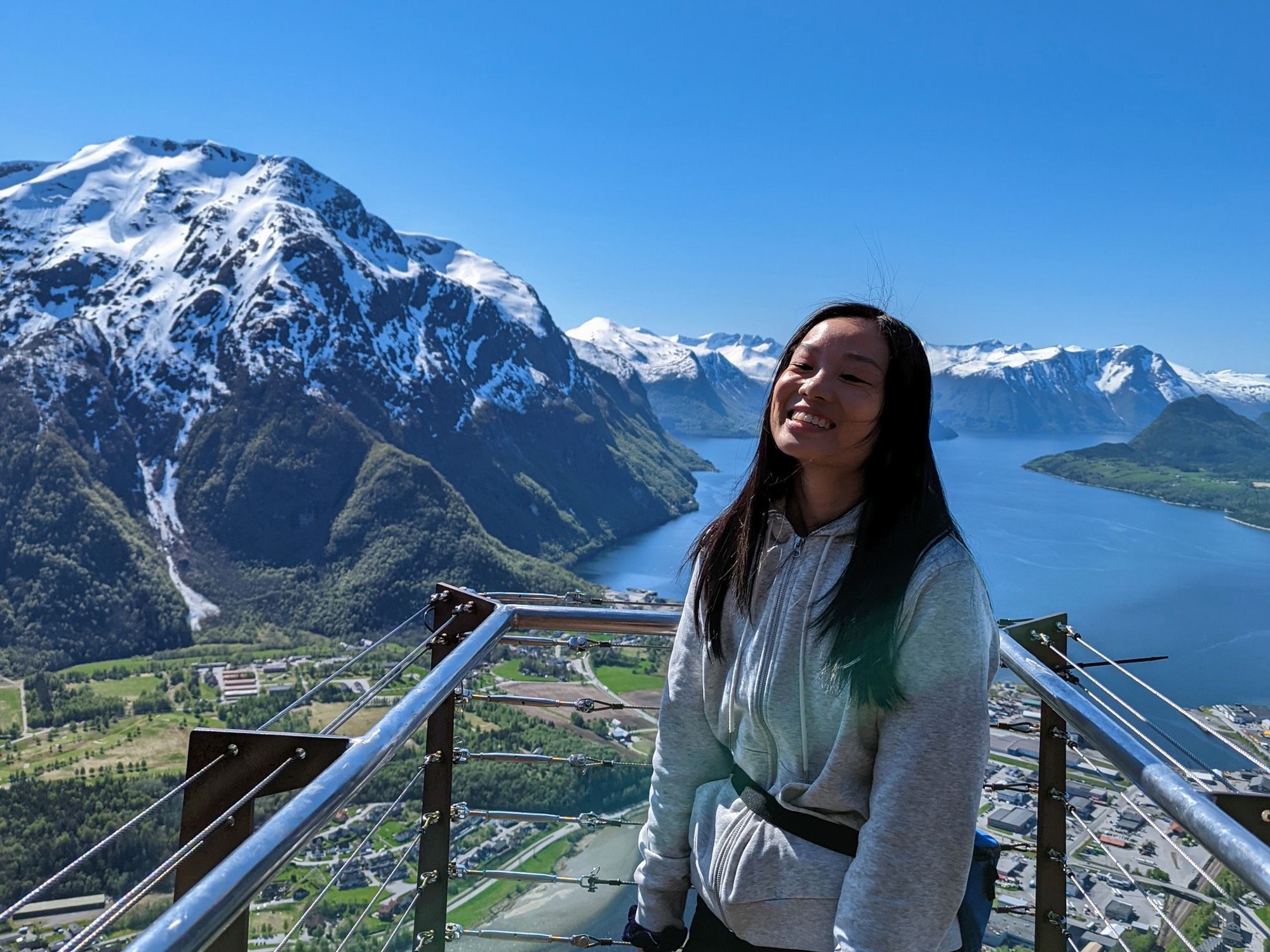 I visited Norway in 10 days which sounds like a lot of days, depending on who you tell, but I have to say it was NOT ENOUGH.
But! It was my first time in Norway so I didn't want to take the gamble of spending more than 10 days in a place that might (or will) empty my wallet dry.
Here is a high level view of my 10 day itinerary:
Oslo (day 1)
Bergen (day 2-4)
Oslo (day 5-6)
Andalsnes (day 7-8)
Oslo (day 9-10)
---
I'll do more detailed posts of each day, but here's a little more detail of each day:
Day 1: Oslo
Landed, went to my hotel, ate, slept, showered
Walked around Oslo to get my bearing, pick up toothpaste
Slept early because of my train trip the next day
Day 2: Oslo to Bergen
6 hour train trip from Oslo to Bergen
Arrive in Bergen and check-in, get dinner
Explore Bergen on foot, then go to sleep
Day 3: Day tour from Bergen
Booked a day tour by Fjordrive (Nærøyfjorden tour)
Returned to same pick-up spot in Bergen
Ate dinner, went to sleep
Day 4: Bergen
Morning walk around Bergen
Ate lunch at Pingvinen
Afternoon went to Mount Fløyen (spent 3 hours up there)
Explored Bryggen, the old wharf of Bergen
Day 5: Train back to Oslo
6 hour train back to Oslo
Evening: went to Blå concert venue for a show
Picked up late night food at Dronningens Kebab
Day 6: Oslo
Bicycle tour around Oslo with Viking Biking
Ate very expensive sushi
Went to a friend's house for Eurovision viewing party lol
Day 7: Åndalsnes
4 hour train to Dombås, transfer at platform, 1.5 train to Åndalsnes
Lunch at Sødahlhuset
Go up the Romsdalen Gondola
Have a drink at the mountain top bar and soak in the views
Day 8: Åndalsnes
Hike up to Mount Nesaksla or take the gondola up again
Enjoy lunch at Eggen Restaurant (make reservations)
Hike down to Rampestreken
Did laundry, cooked dinner, and passed out (hiking is tiring for unseasoned hikers)
Day 9: Åndalsnes to Oslo
Same 1.5 hour train to Dombås, transfer at platform, 4 hours to Oslo
Celebrated May 17 at the Crow Bar with some friends
Day 10: Oslo
Explored same stops as the Viking Biking tour, but on foot
Jumped in the fjord after hanging out in the sauna
Day 11: Return to Toronto
Flew out of Oslo, layover in Frankfurt
Returned, sadhappy :')
---
Check out my Norway vlogs on YouTube:
Åndalsnes:
Bergen:
Summaries of my Norway trip:
Stay tuned for more detailed posts on each day!