Iceland – Day 9: Icelandic Horses, volcano crater, Barnafossar, and Hraunfossar
Visited an Icelandic horse farm, a volcano crater, Barnafossar, and Hraunfossar.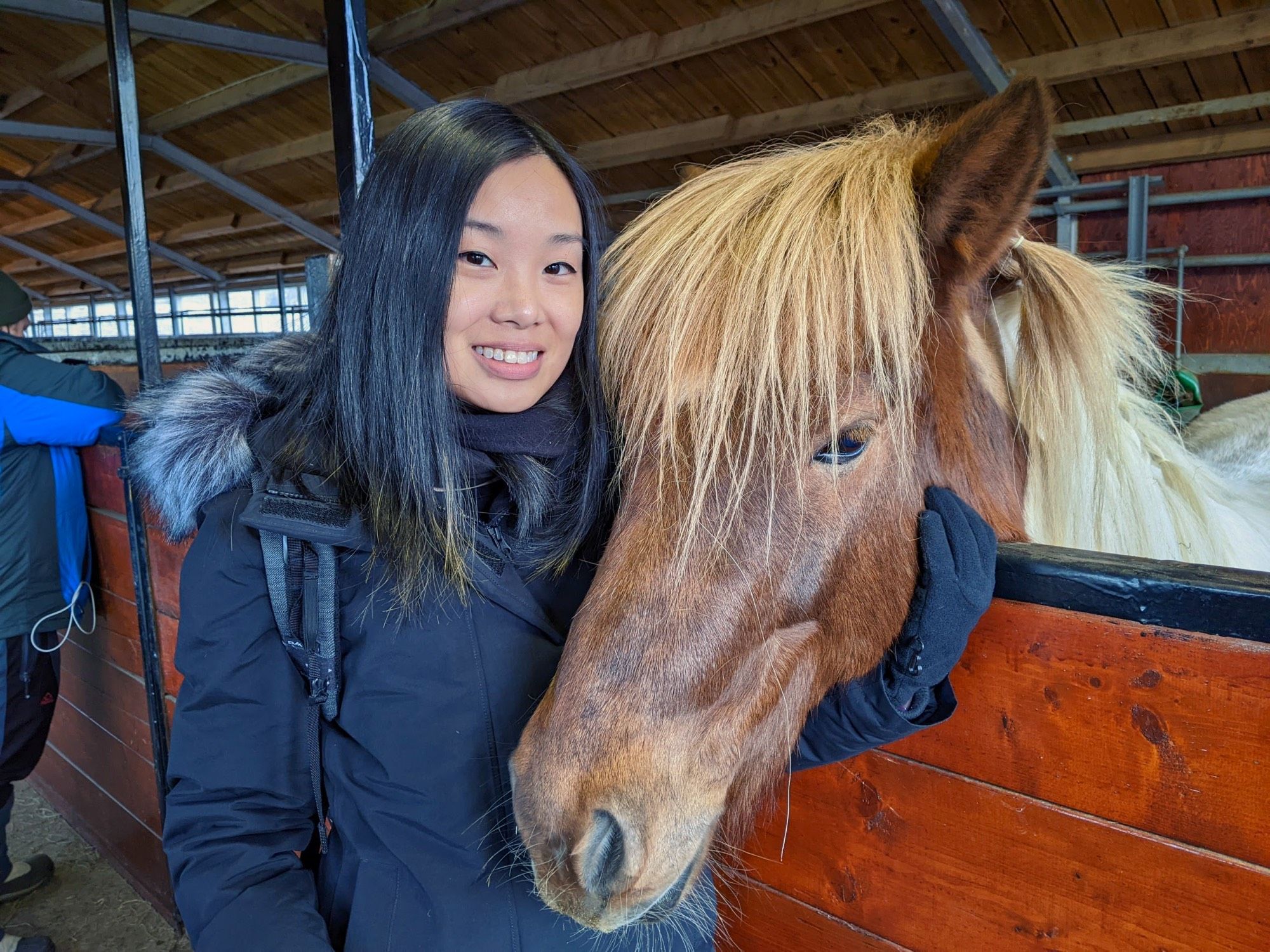 This trip took place in December 2021. This day was December 30, 2021.
Spending 6 days with the same group of people can be tiring. I was looking forward to breaking away to badly charge my introvert batteries and be on my own again. But alas, one who does not drive cannot be a chooser when attempting to explore Iceland's Ring Road.
The morning of December 30, 2021, I woke up in Bifrost. Just outside of Hotel Bifrost is a volcano crater called Grábrók.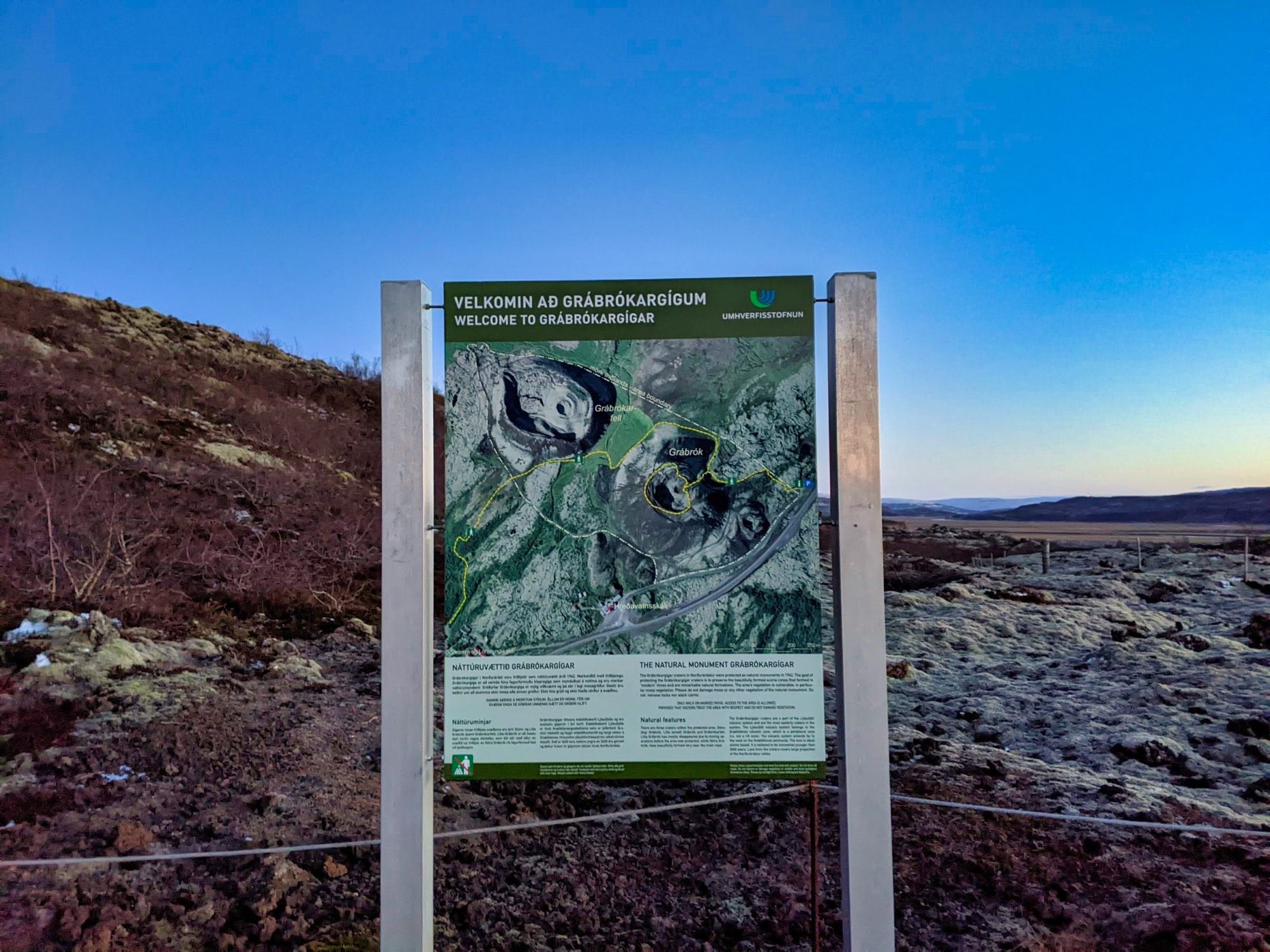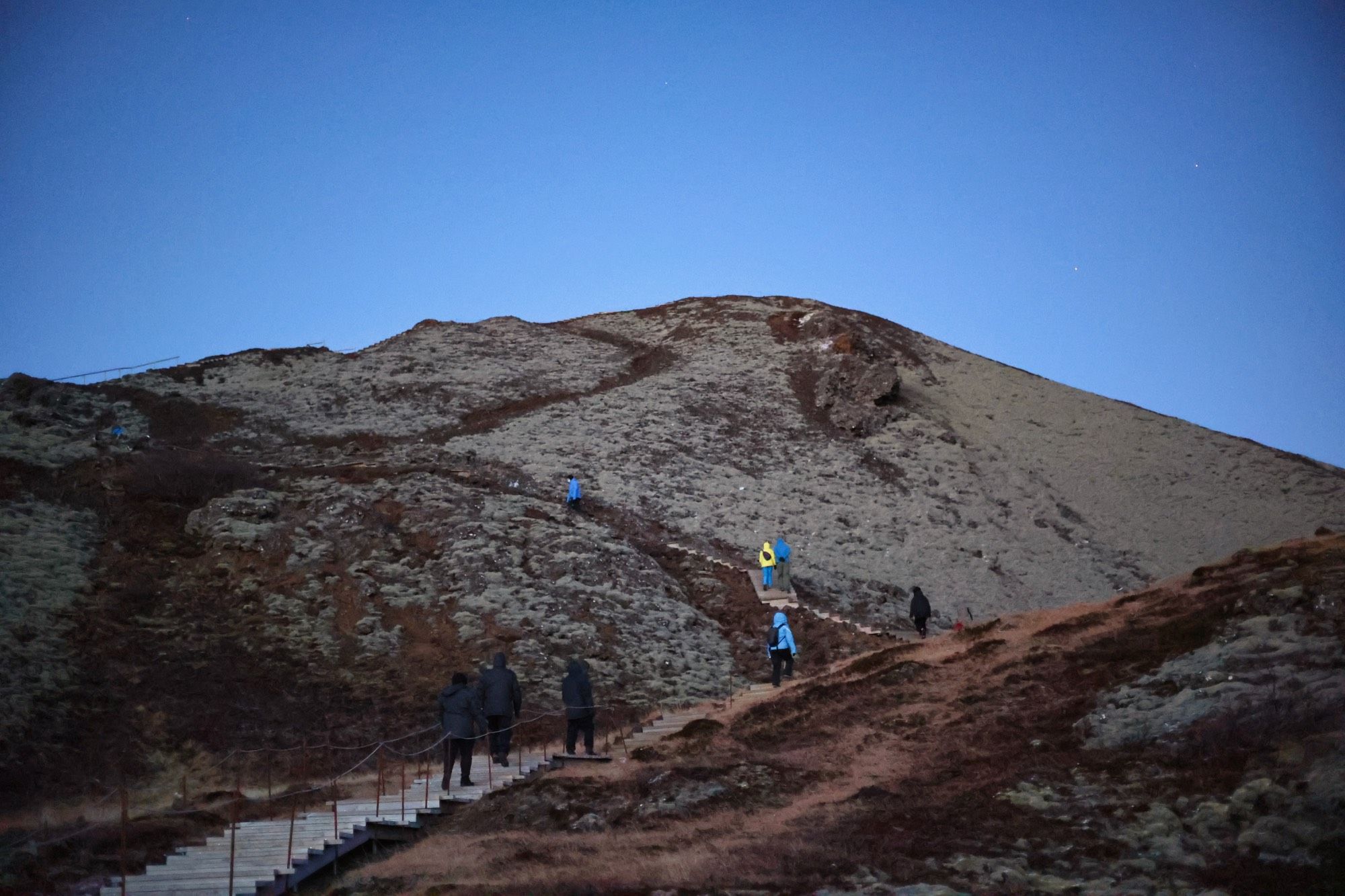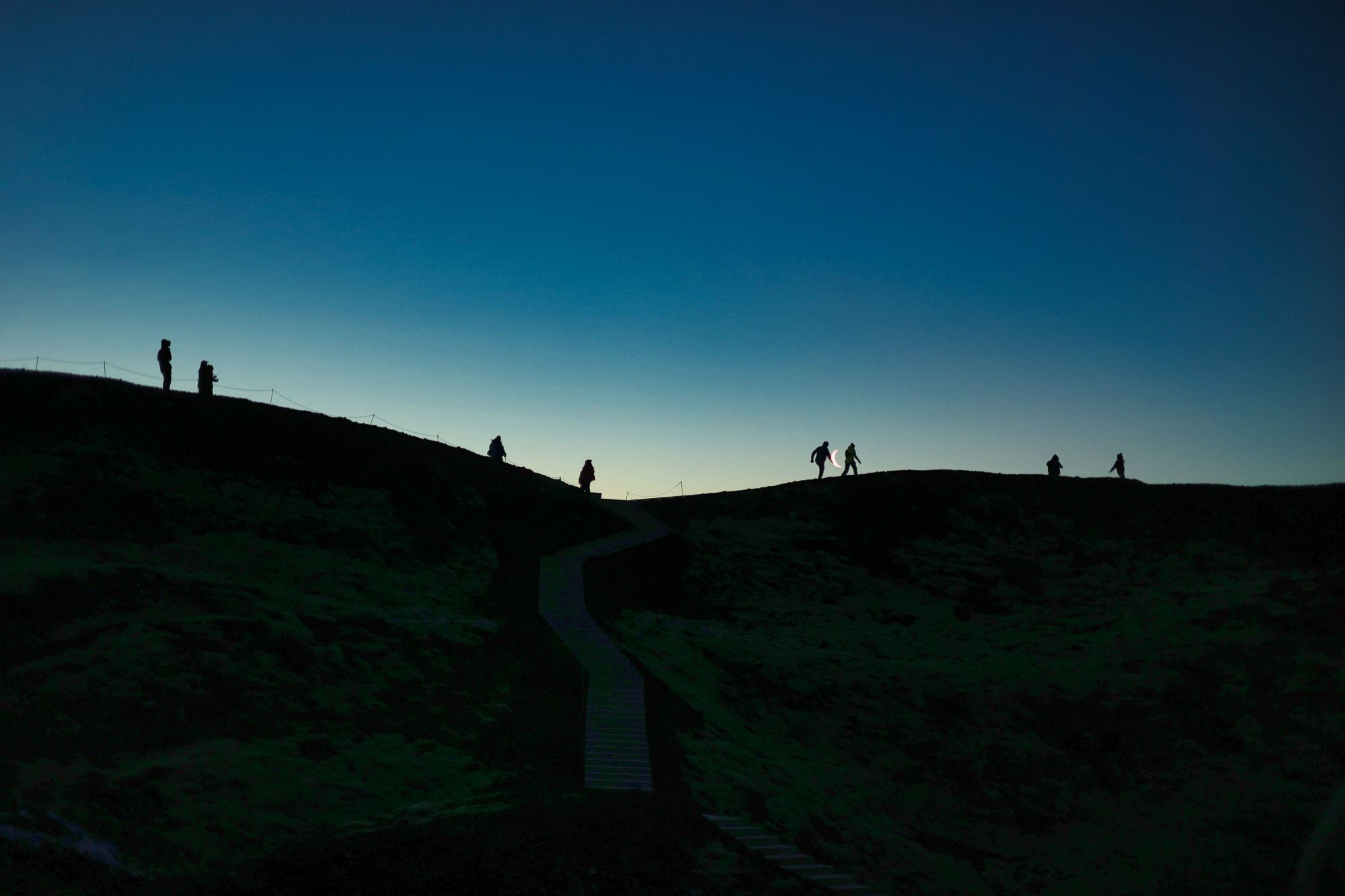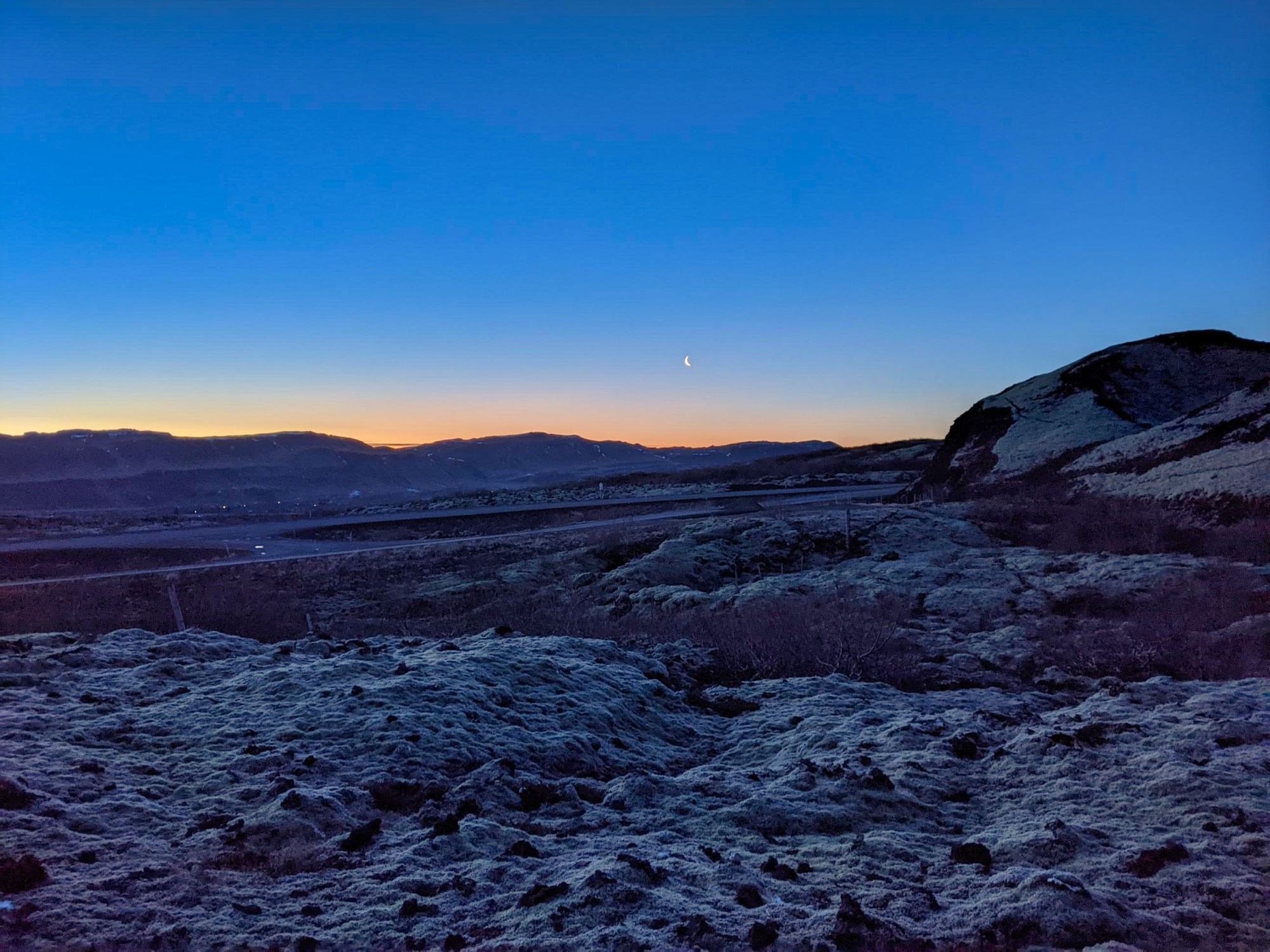 This was the last day and we visited an Icelandic horse farm! We drove to a town called Reykholt and visited Sturlureykir Visiting Horse Farm.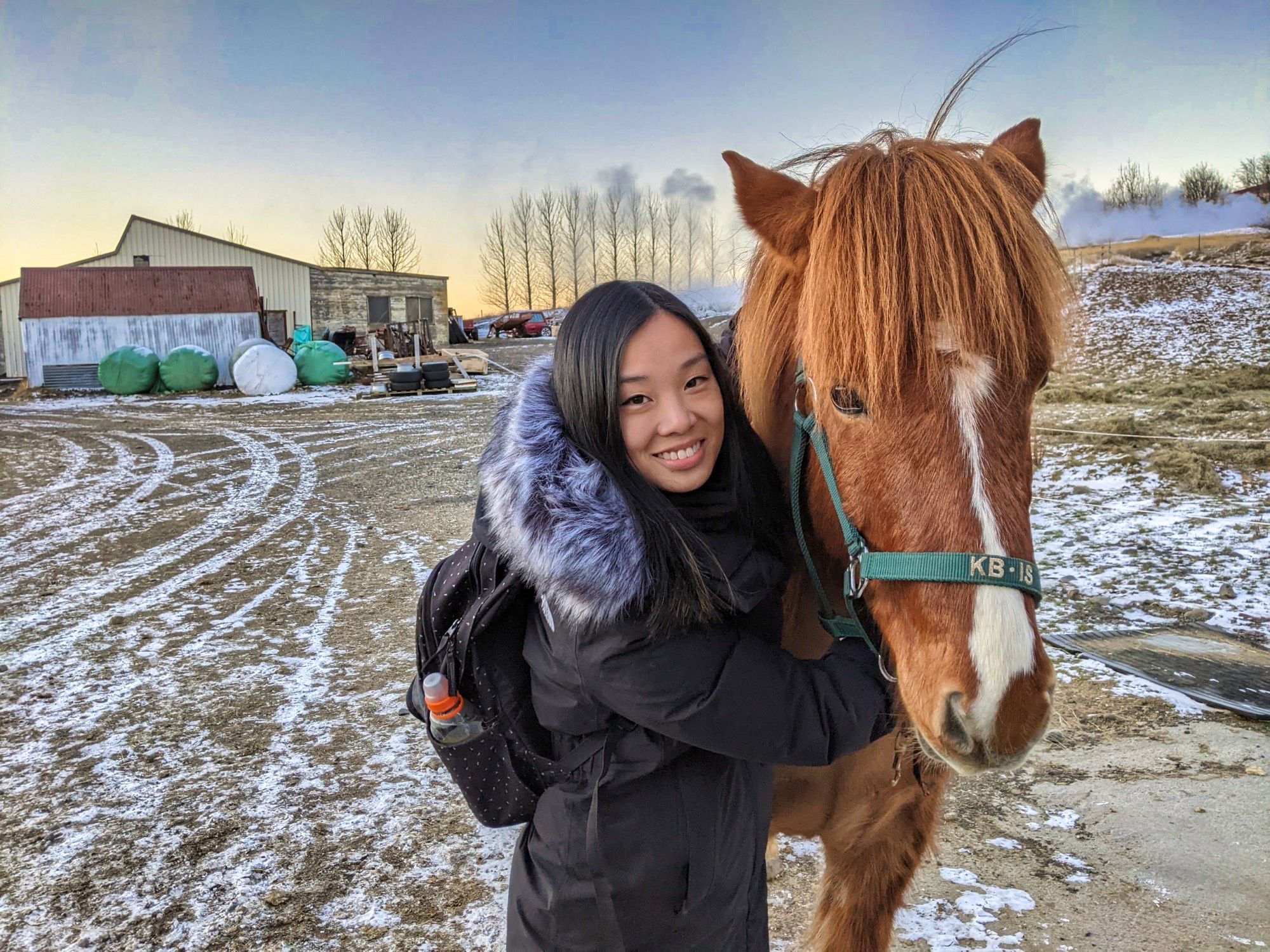 The woman who confidently hosted us was well-spoken and probably had a lot of practice. I learned that she was only 14 years old 🤯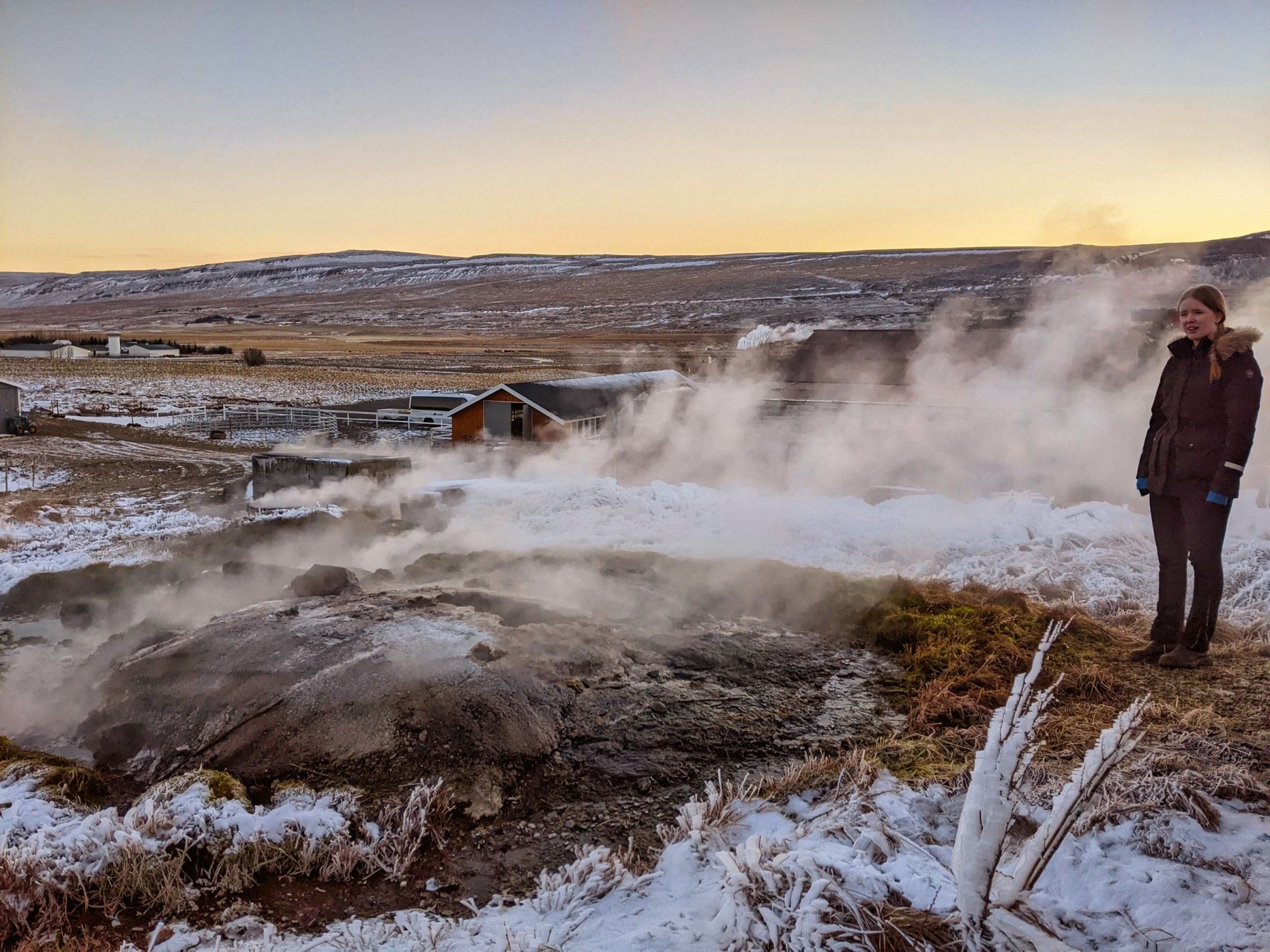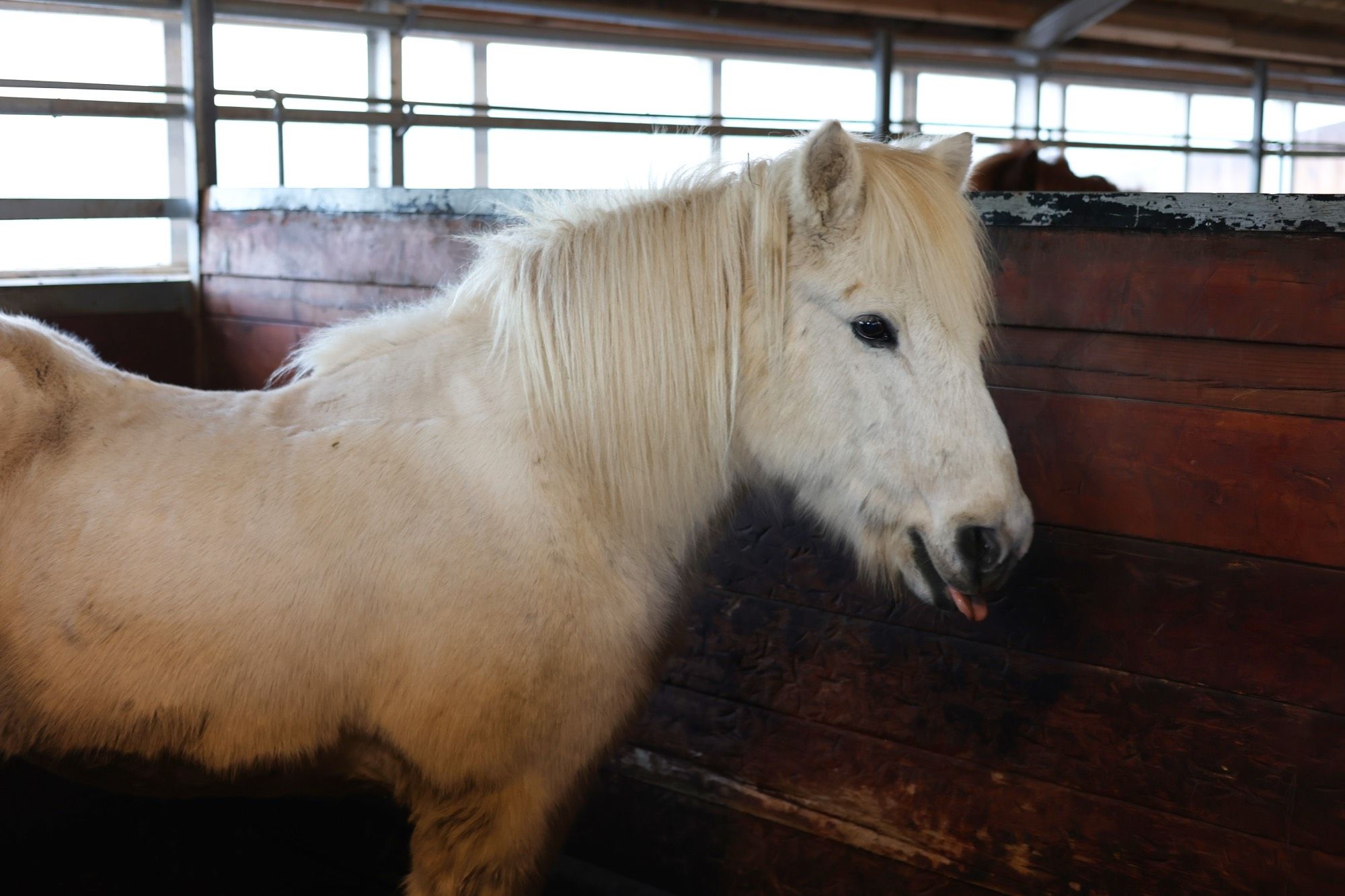 Then we stopped at Barnafossar for lunch and sightseeing which is a storied waterfall that resembles a series of rapids through a narrow passage of volcanic rock.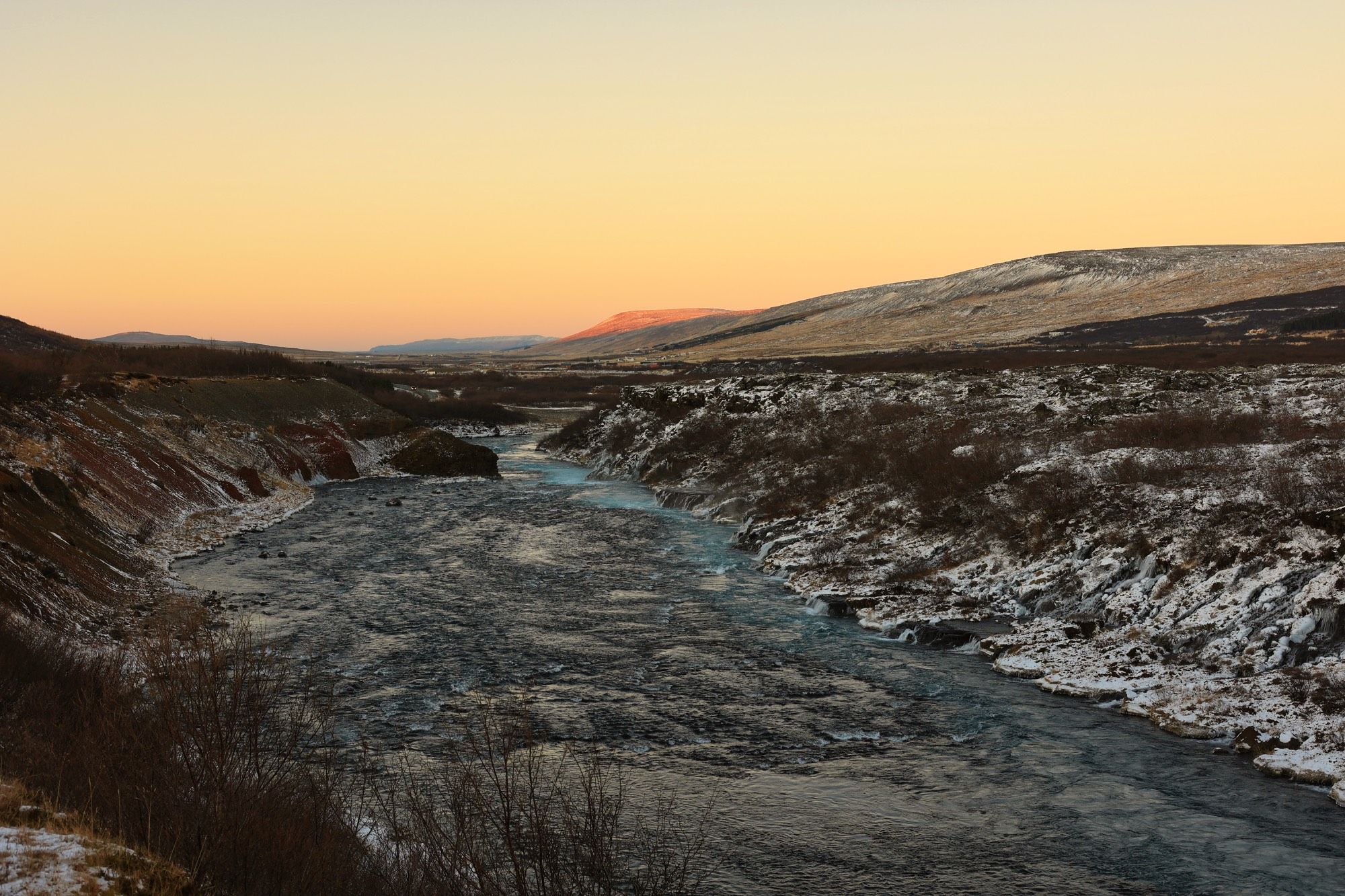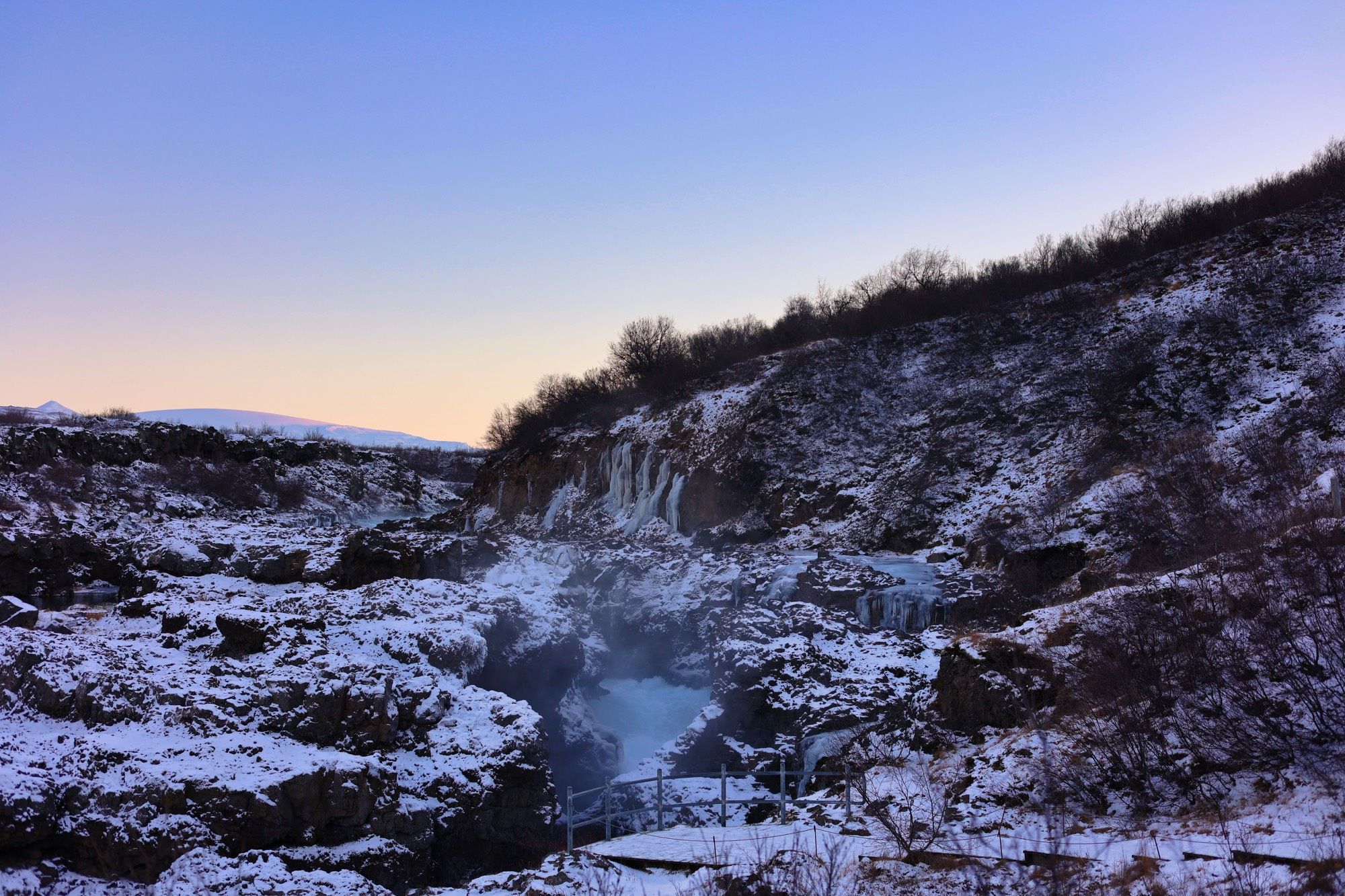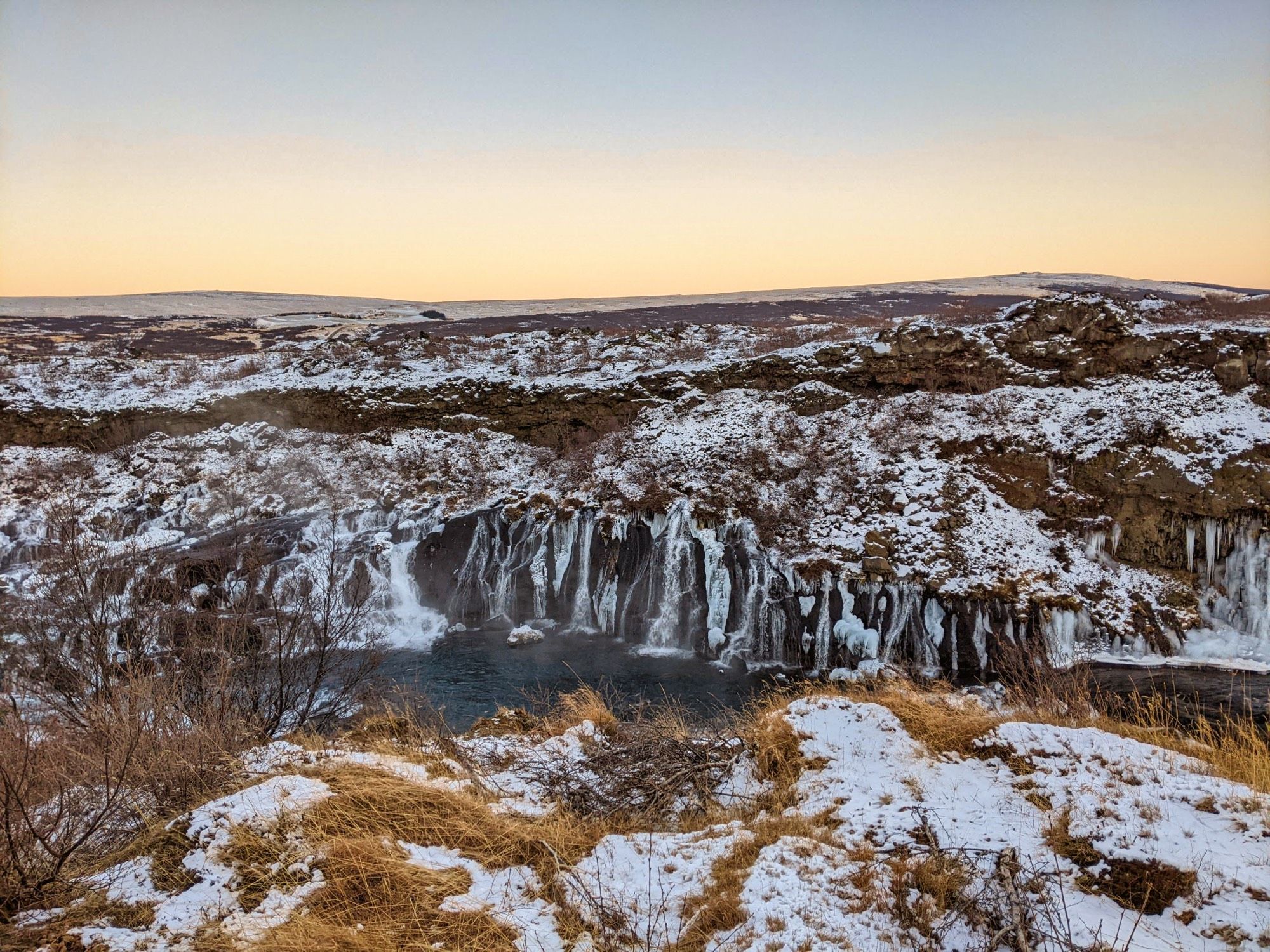 Then we returned to Reykjavik and the tour bus dropped everyone off at their individual hotels. I stopped by Sandholt for a snack: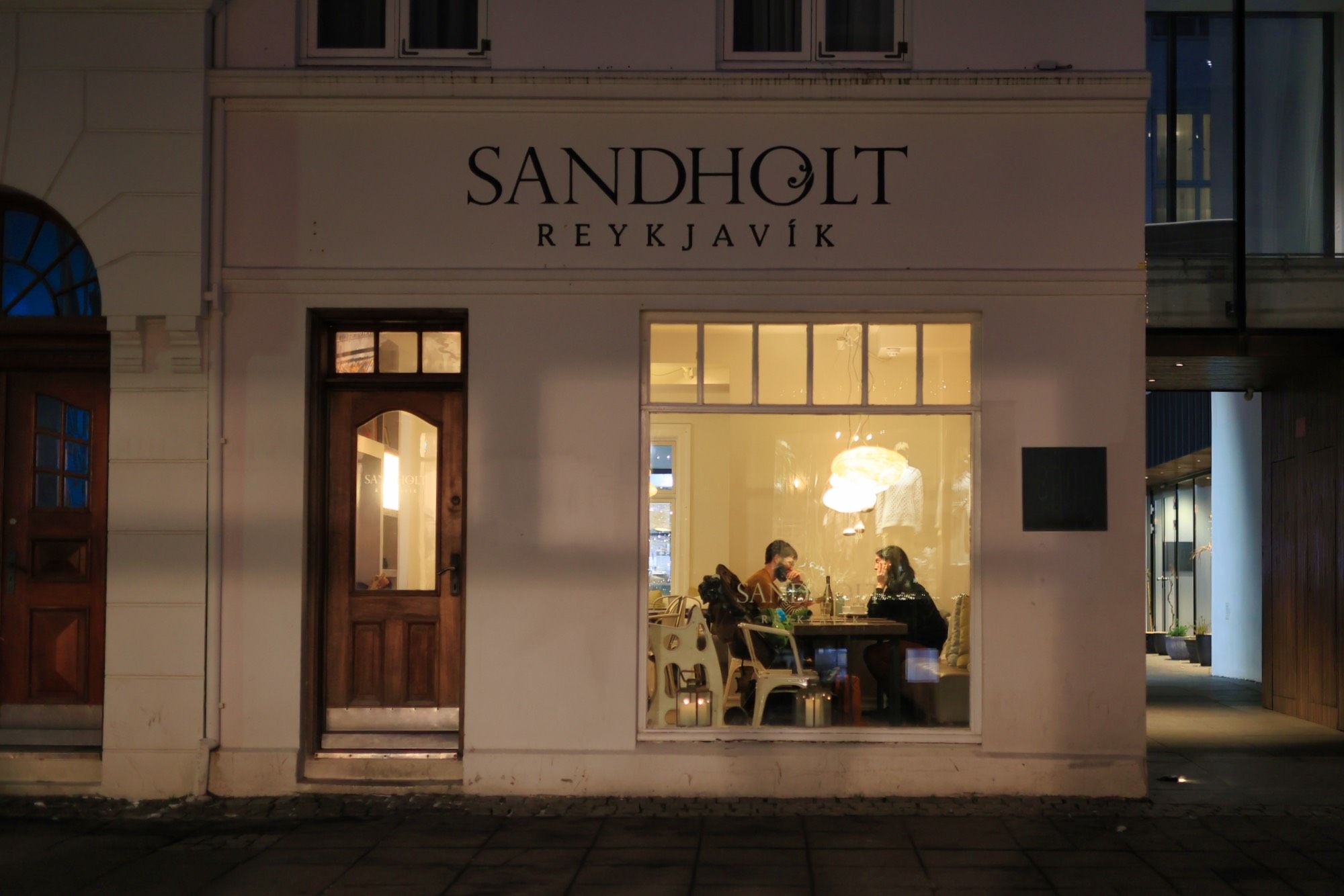 Finally, I checked into Hotel Odinsve for the remaining 2 days in Iceland for New Year's Eve.
The next day was Day 10, and the last day of my Iceland series. We celebrated outside Hallgrímskirkja church. Stay tuned.