Iceland – Day 6: Egilsstaðir, Litlanesfoss, and Vínbúðin
East Fjords, Egilsstaðir, Litlanesfoss, and Vínbúðin via Arctic Adventures Ring Road tour.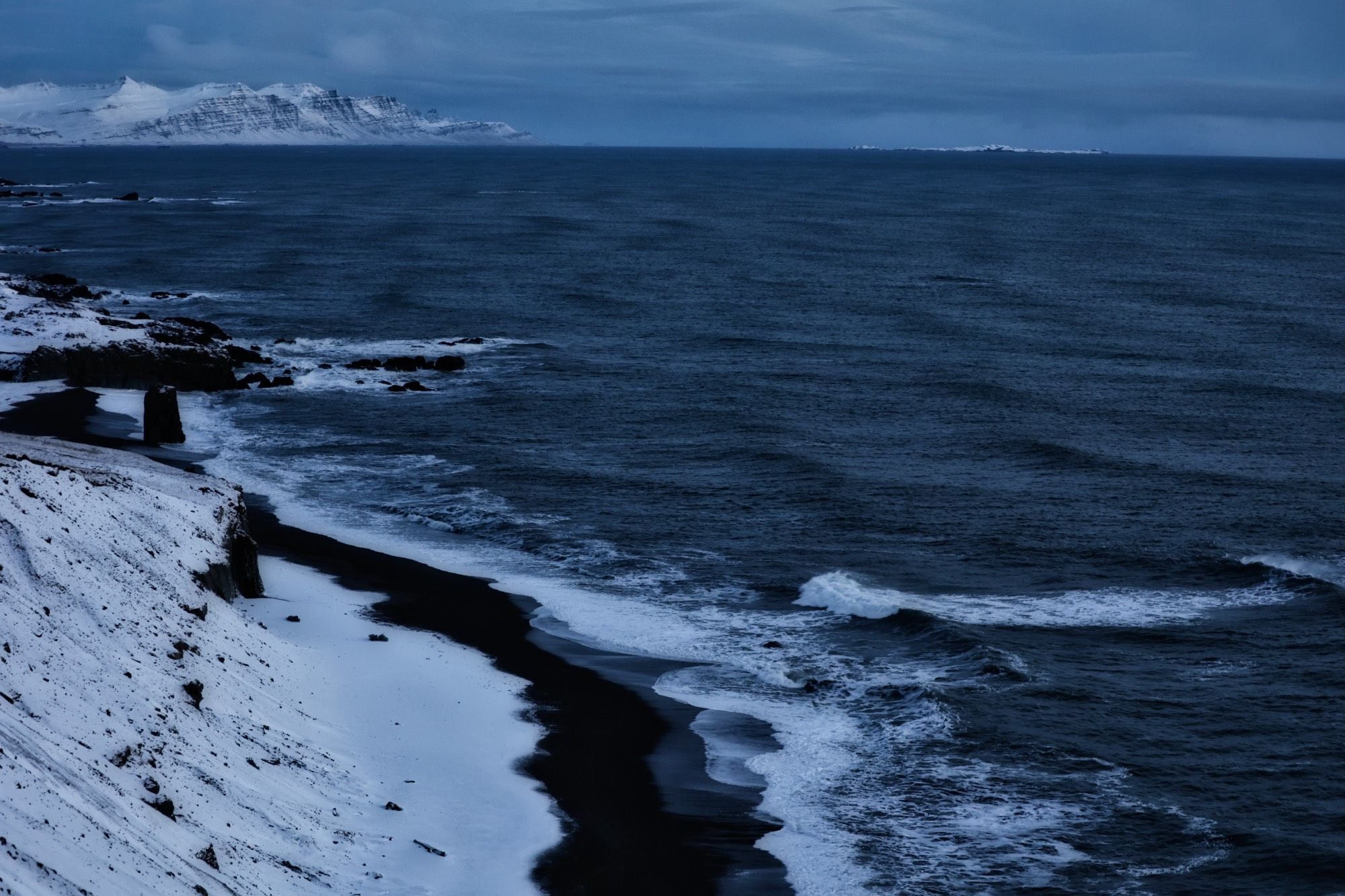 Note: this trip took place in December 2021. This day was December 27, 2021.
The first 2 days of the Arctic Adventures 6-day Ring Road tour were jam-packed with the most exciting things that Iceland has to offer. The third day of the tour was a bit slower, less glamourous, and more focused on unapologetic nature.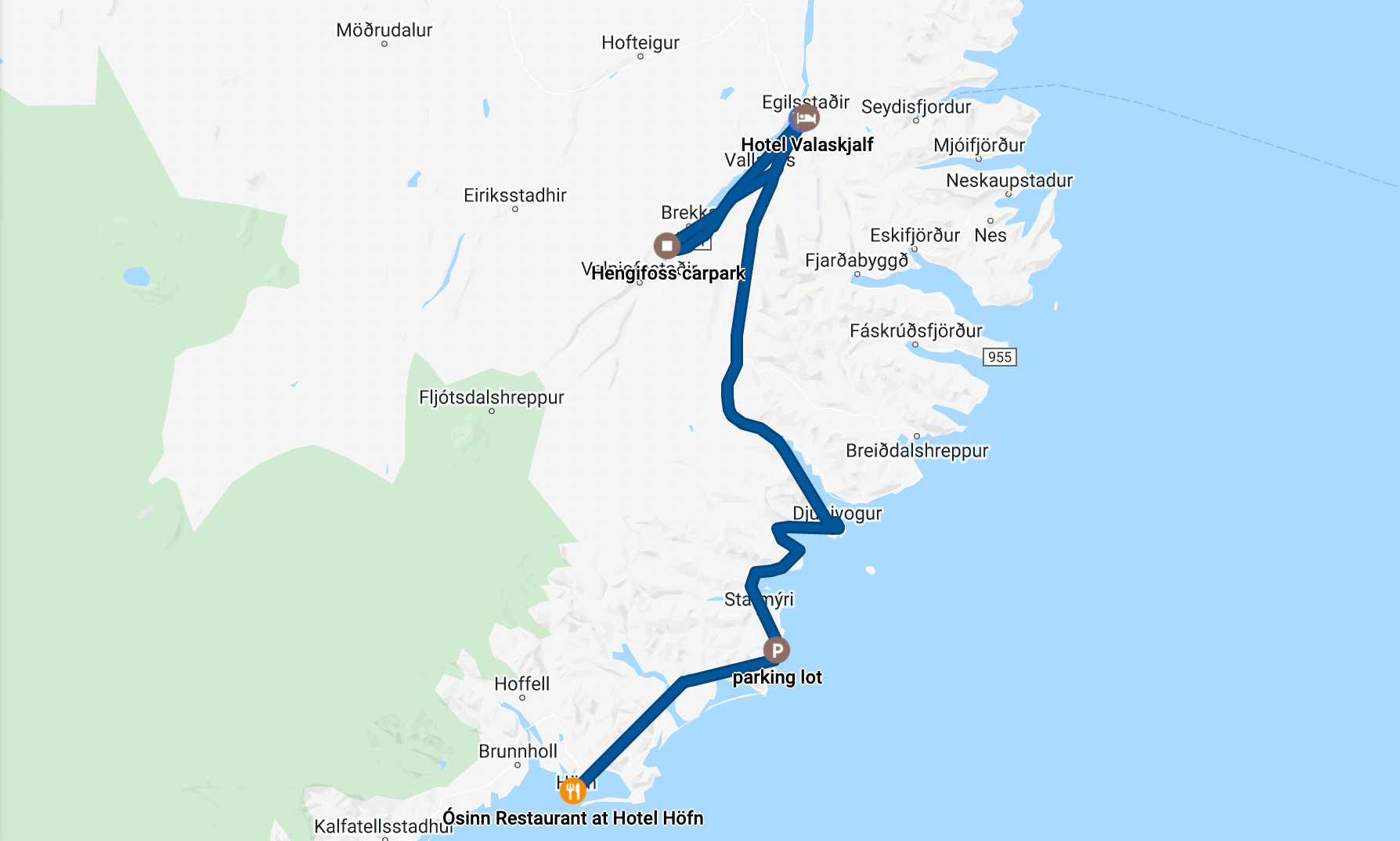 After checking out of Hotel Höfn, we drove about 45 minutes to a place that doesn't have a formal name. It's just called "parking lot" on Google Maps, and it's literally a shoulder next to a cliff. But it has the most gorgeous views: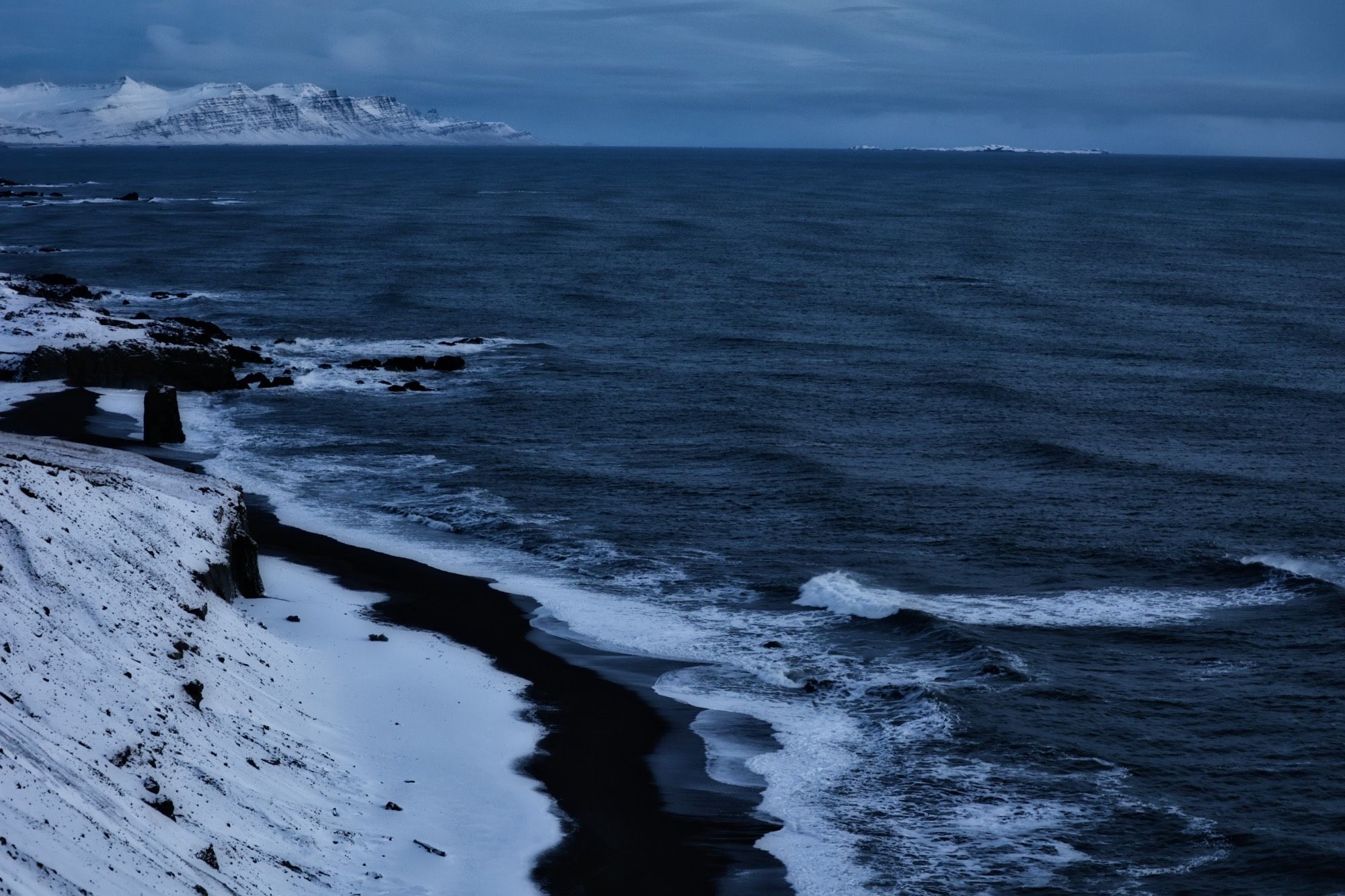 There was a lot of driving on this day. Majority of this day was spent in the tour bus and seeing some pretty epic sunrises peaking through the heavy clouds.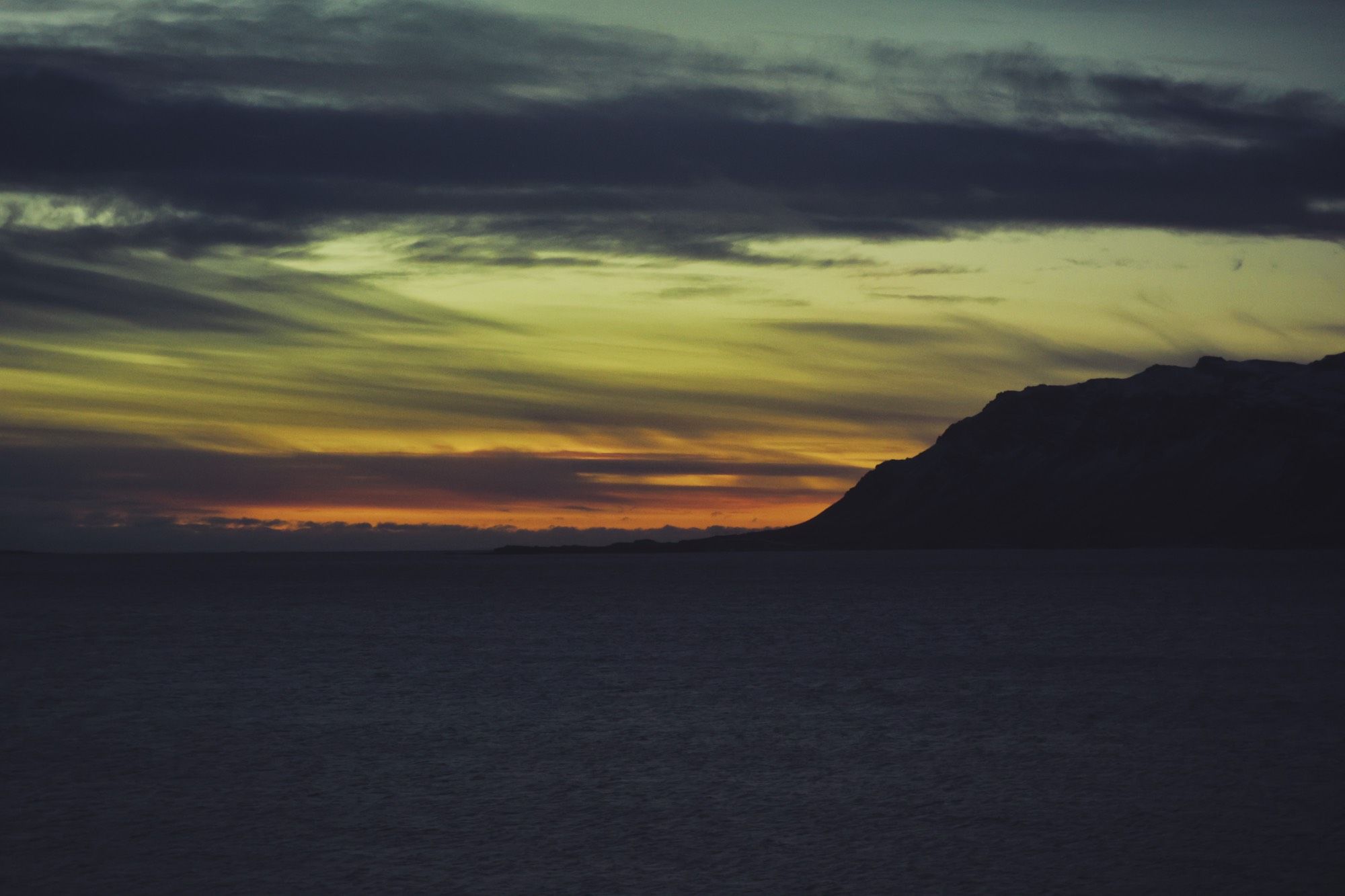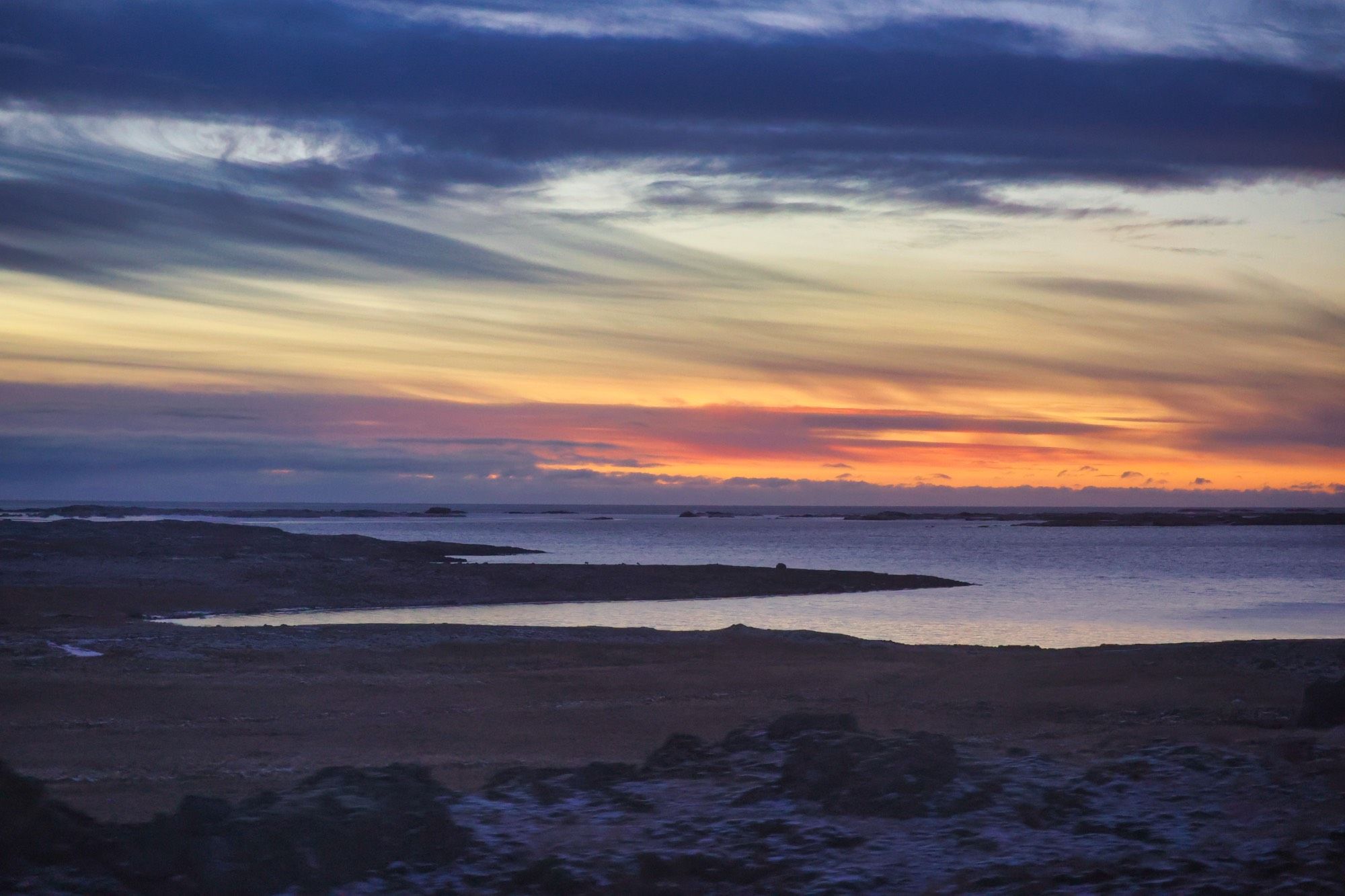 We reached Egilsstaðir around 1:00 pm for a stop at the Netto grocery store for lunch. Egilsstaðir is a pretty small town with a population of around 2,500 people. It's one of a few places to stop at on route to Akureyri (northern Iceland).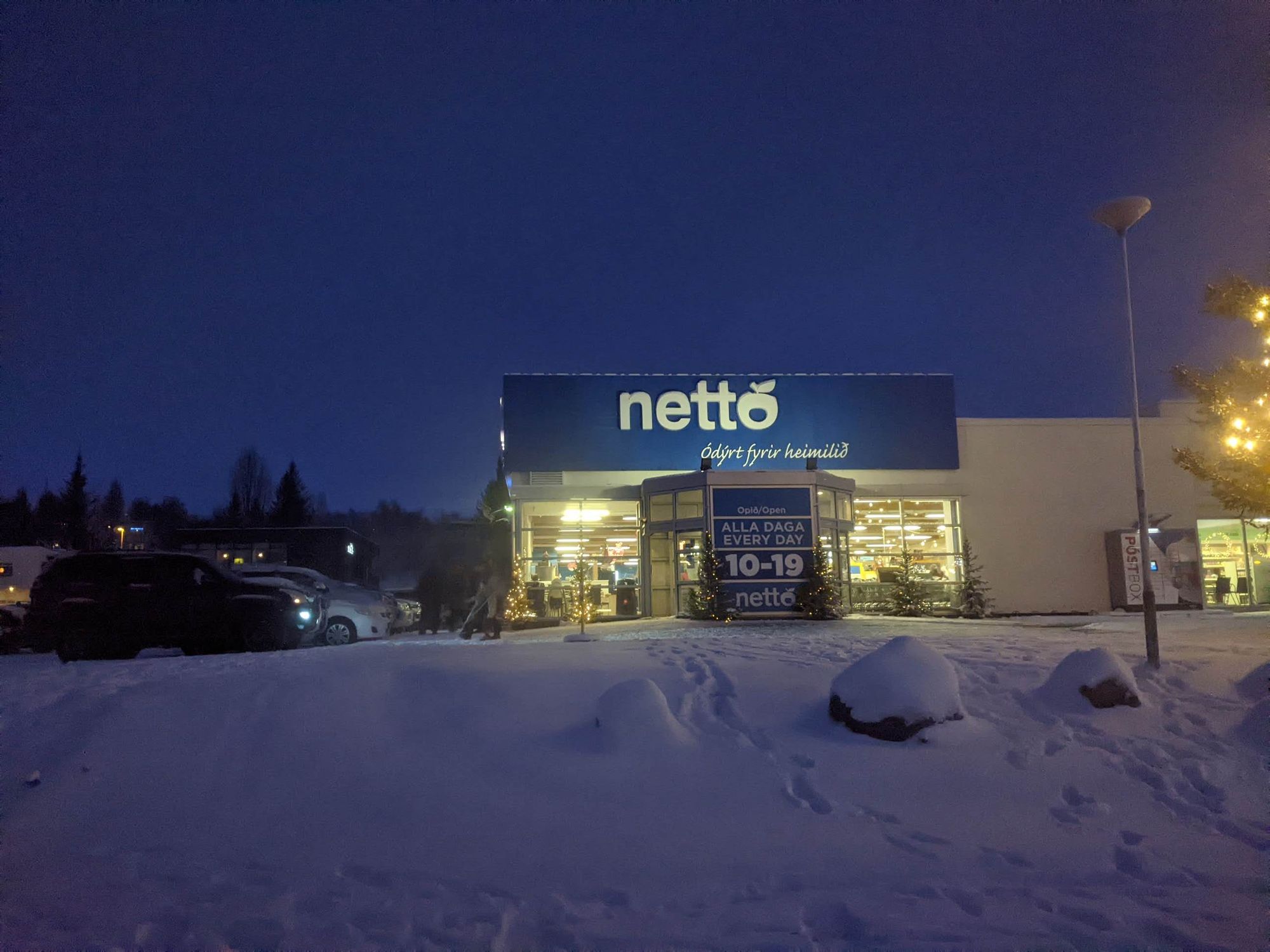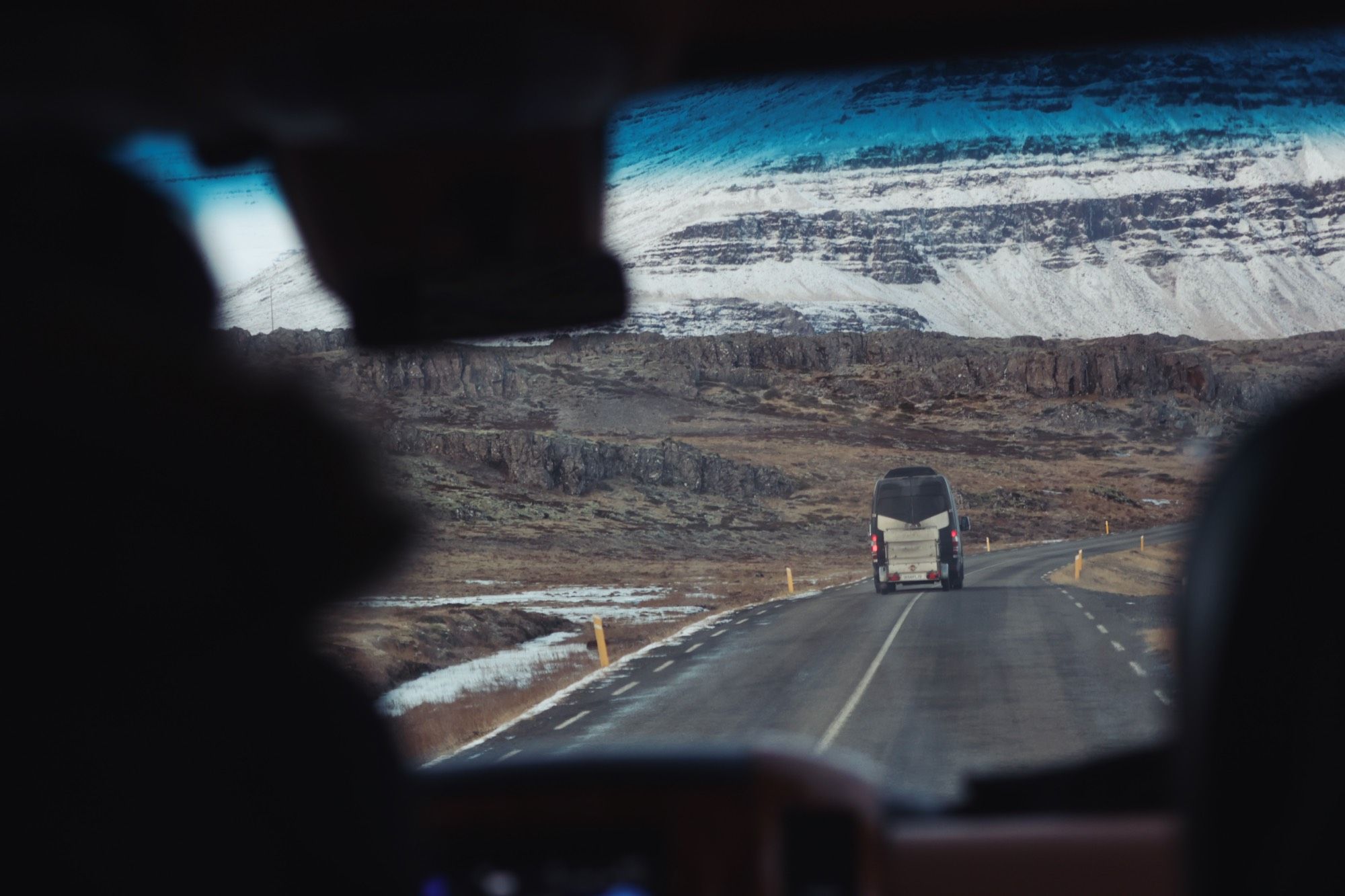 Then we drove to Hengifoss, the third highest waterfall in Iceland at 128 meters. It's about an hour hike from the parking lot to see the falls, but HO MY GOD it was so windy and cold! Just 15 minutes in, I could feel my face freeze painfully.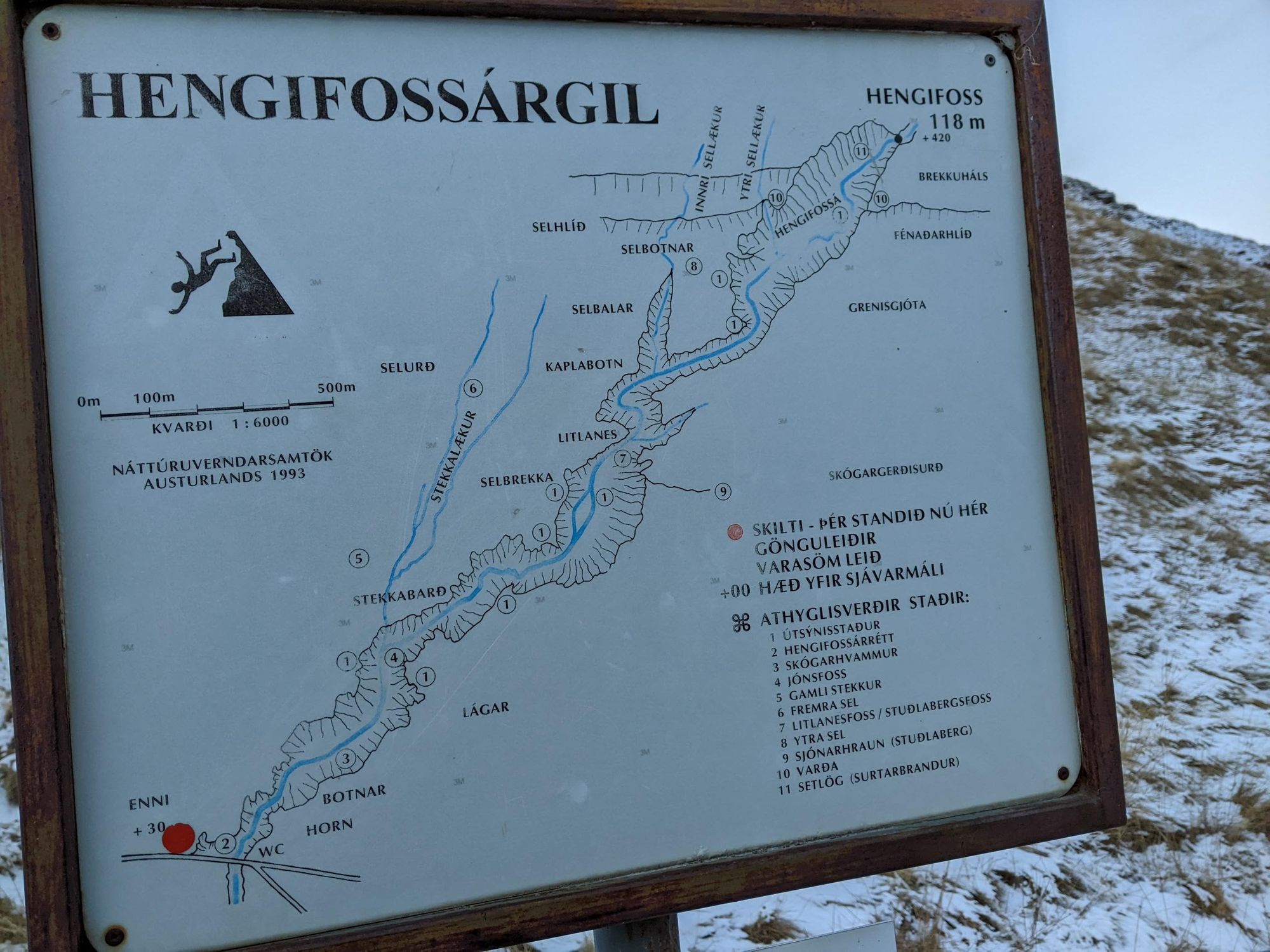 I did not go all the way to see Hengifoss and just stopped half way to admire this frozen waterfall which I believe was called Litlanesfoss.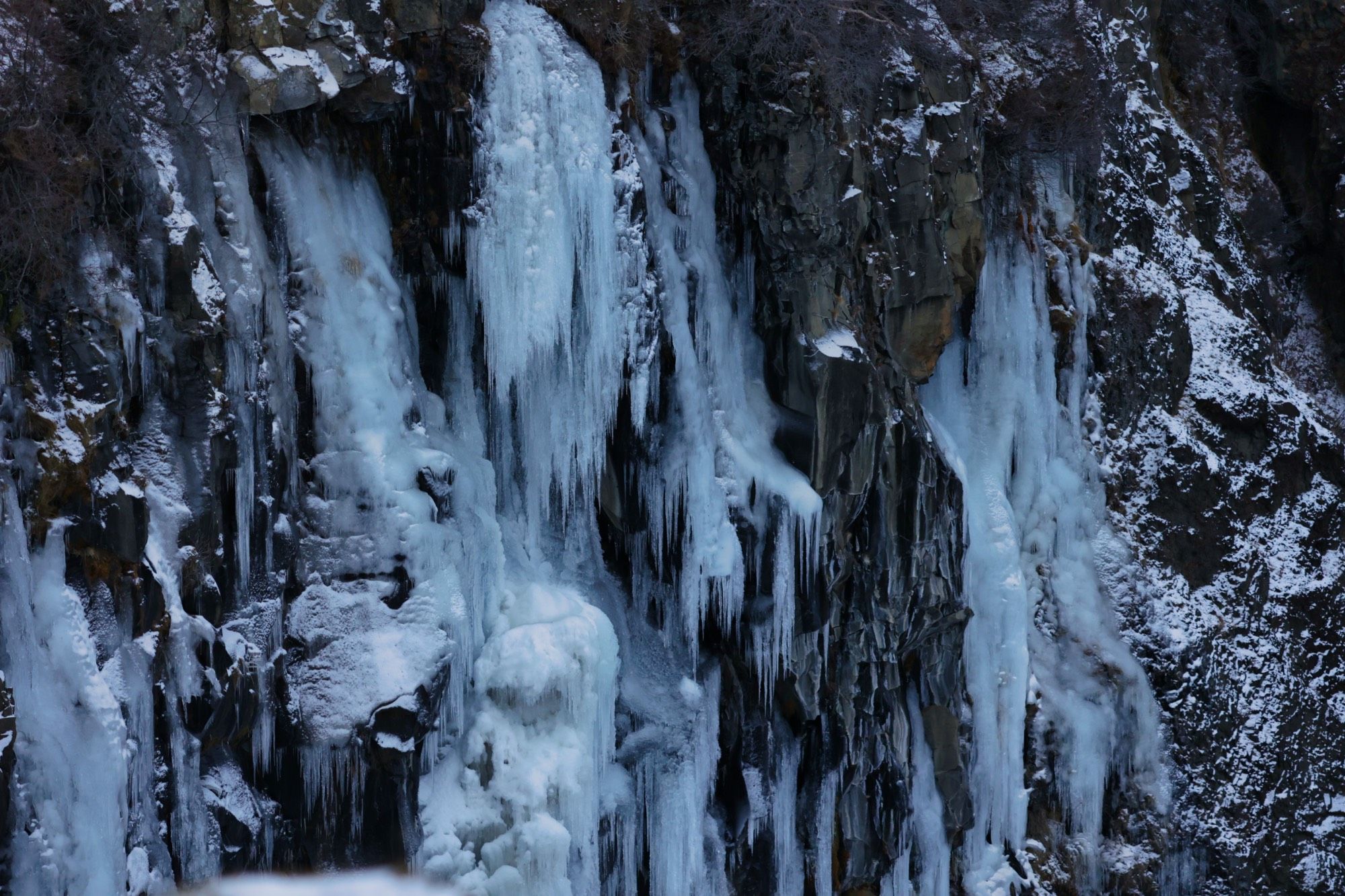 I would recommend returning to this place when it's summertime. Hiking this place in December is only if you've got adequate face protection because the wind is NO JOKE in Iceland!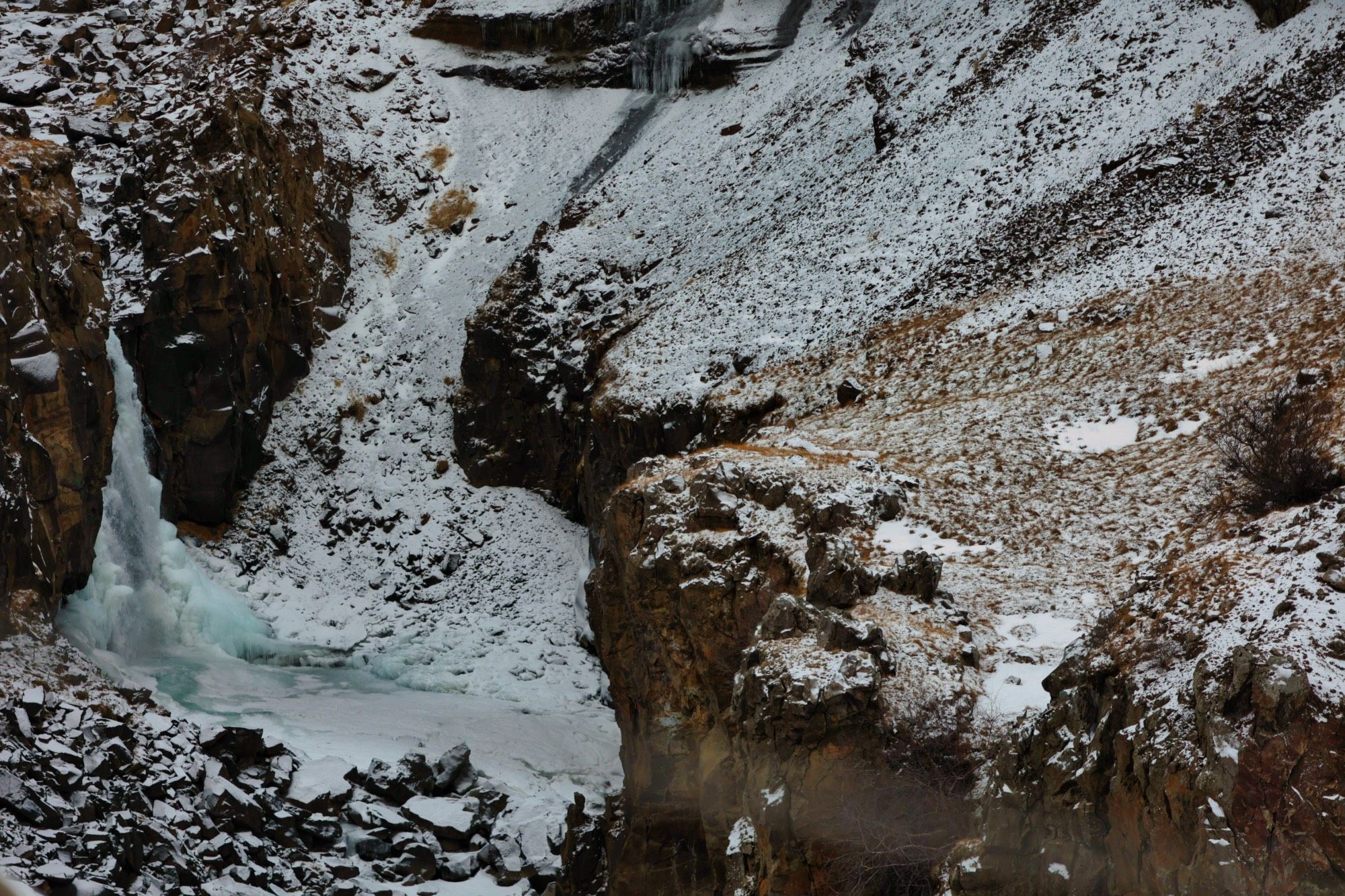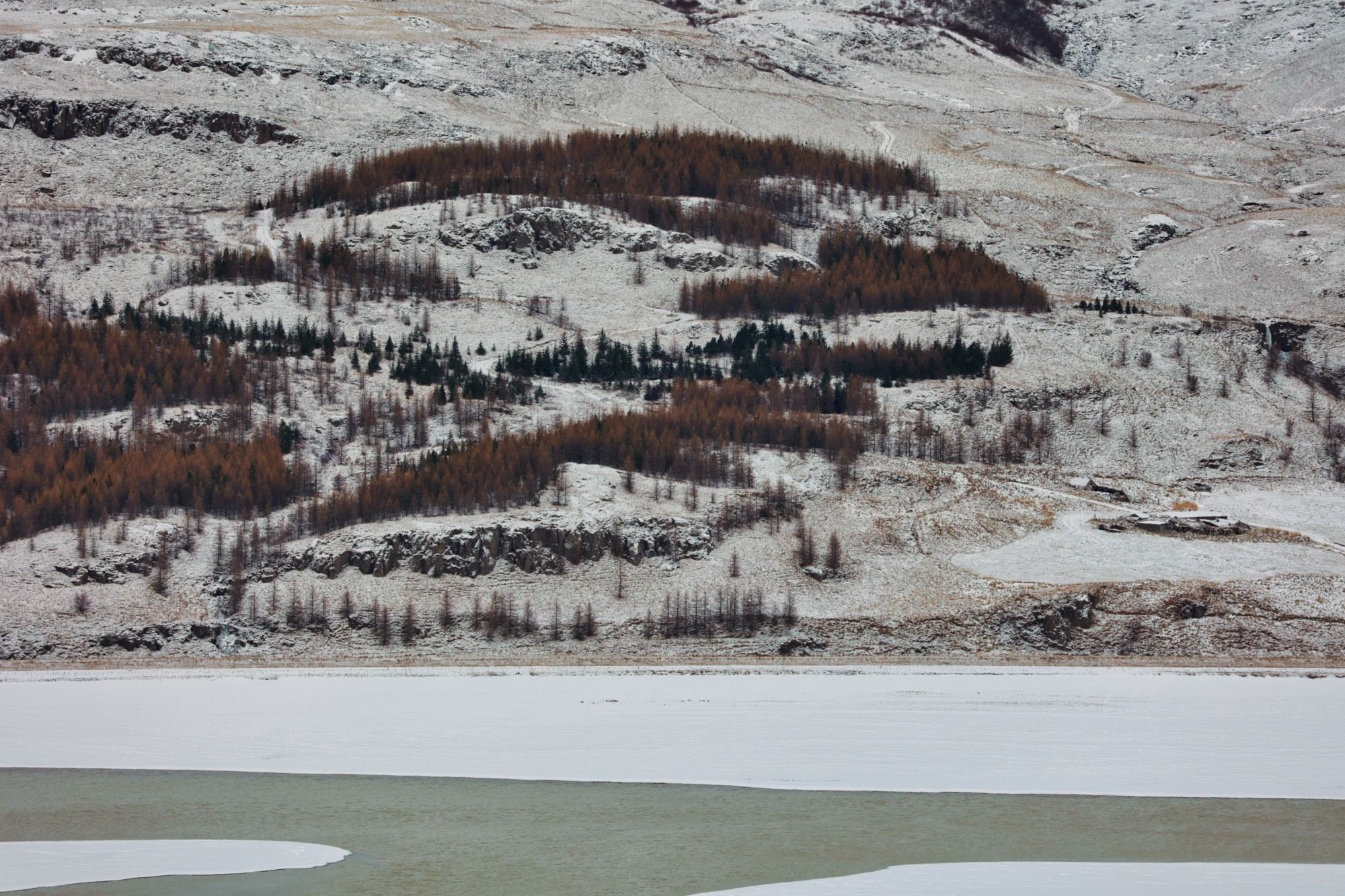 We returned to Egilsstaðir where we were dropped off at Hotel Valaskjalf. After getting settled, I ventured out even though the sun had already set. It was dark, and snowy, but there was adequate street lighting to guide me to a kitschy American diner called Skálinn Diner.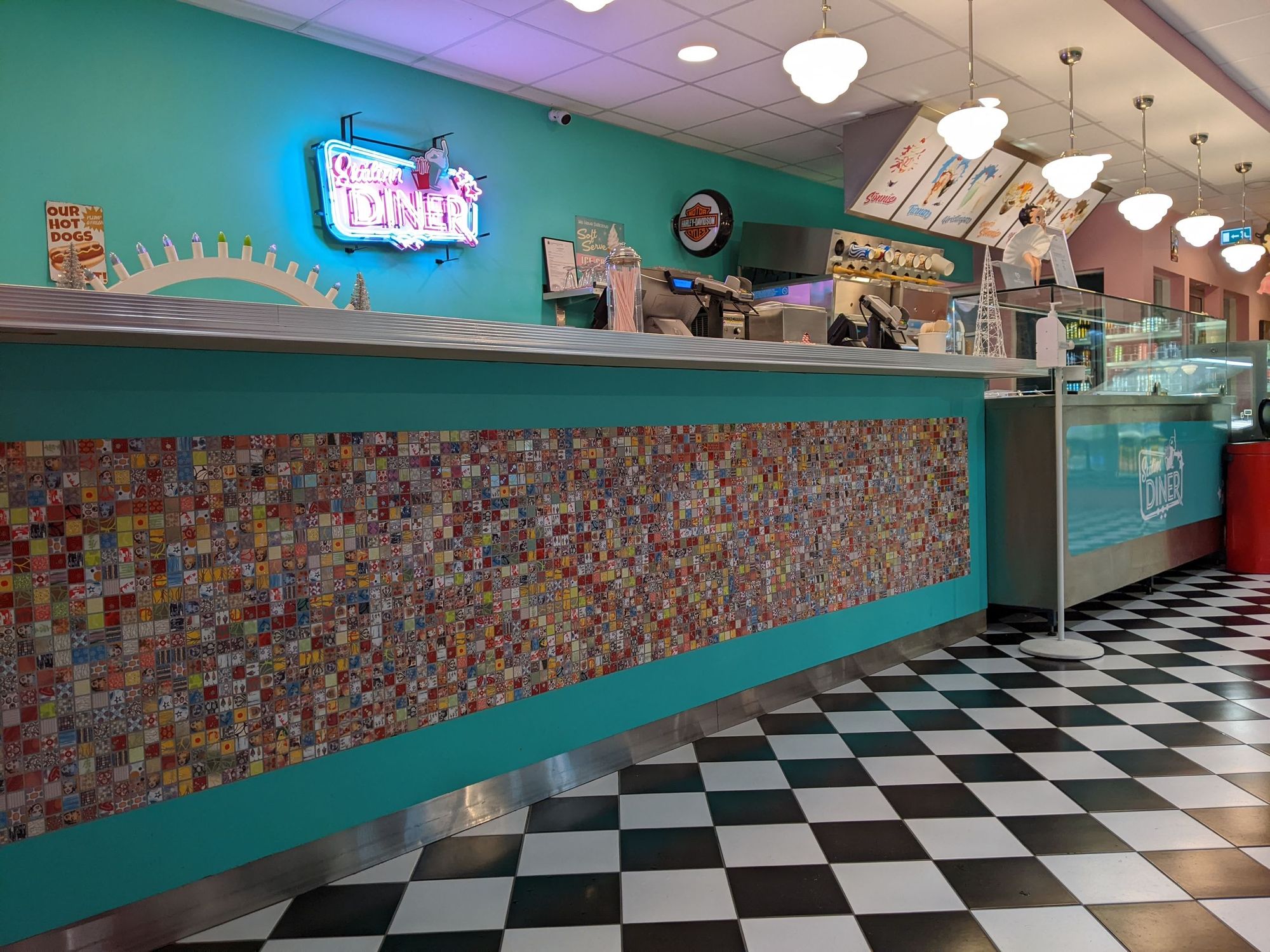 I had extremely low expectations of this place because: 1) it's an American-themed diner run by Icelanders with a population of 2,500. 2) it took almost 30 minutes to receive my order. I ordered take out because I just prefer to eat in my hotel room while watching local television.
I ordered a spicy chicken wrap to go and it was SO good. I won't show you pictures of the food because it's not particularly appetizing to look at. But HO MY GOD I would suggest getting take out from this place if you're staying at the same hotel and you need something to eat that's within walking distance!
While I waited, I asked if they had any beer for purchase. Their drink fridge was mostly soft drinks and non-/low-alcoholic beers, like this Víking Jólabjór Léttur by Viking Brewery: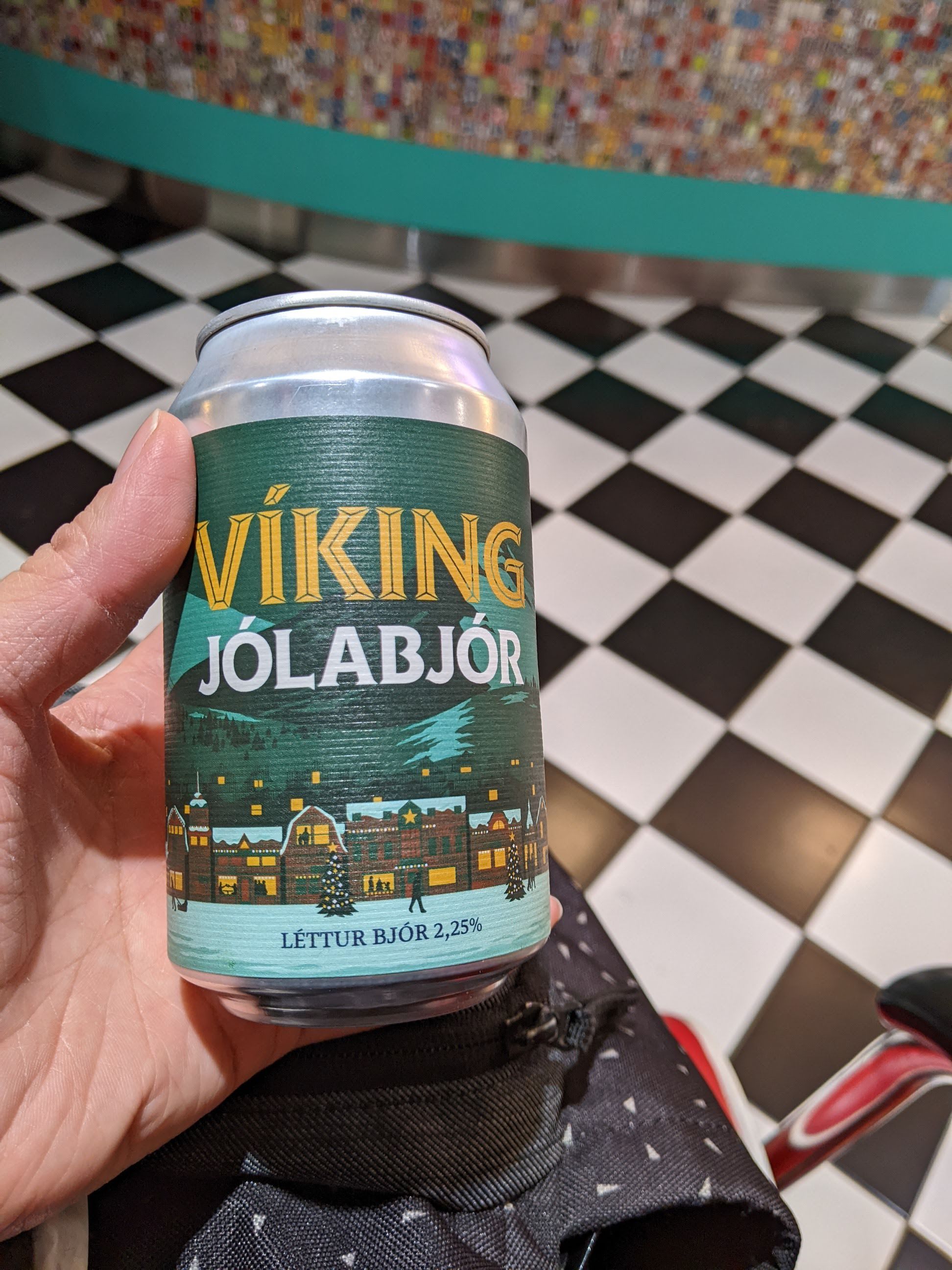 Then I ventured to the local Vínbúðin, which is the state-owned liquor store in Iceland. Some people might find this strange, but where I'm from, there is also government-owned liquor stores called "LCBO" (Liquor Control Board of Ontario). The hours when you can purchase liquor is quite strict (typically closed or closes early on Sundays).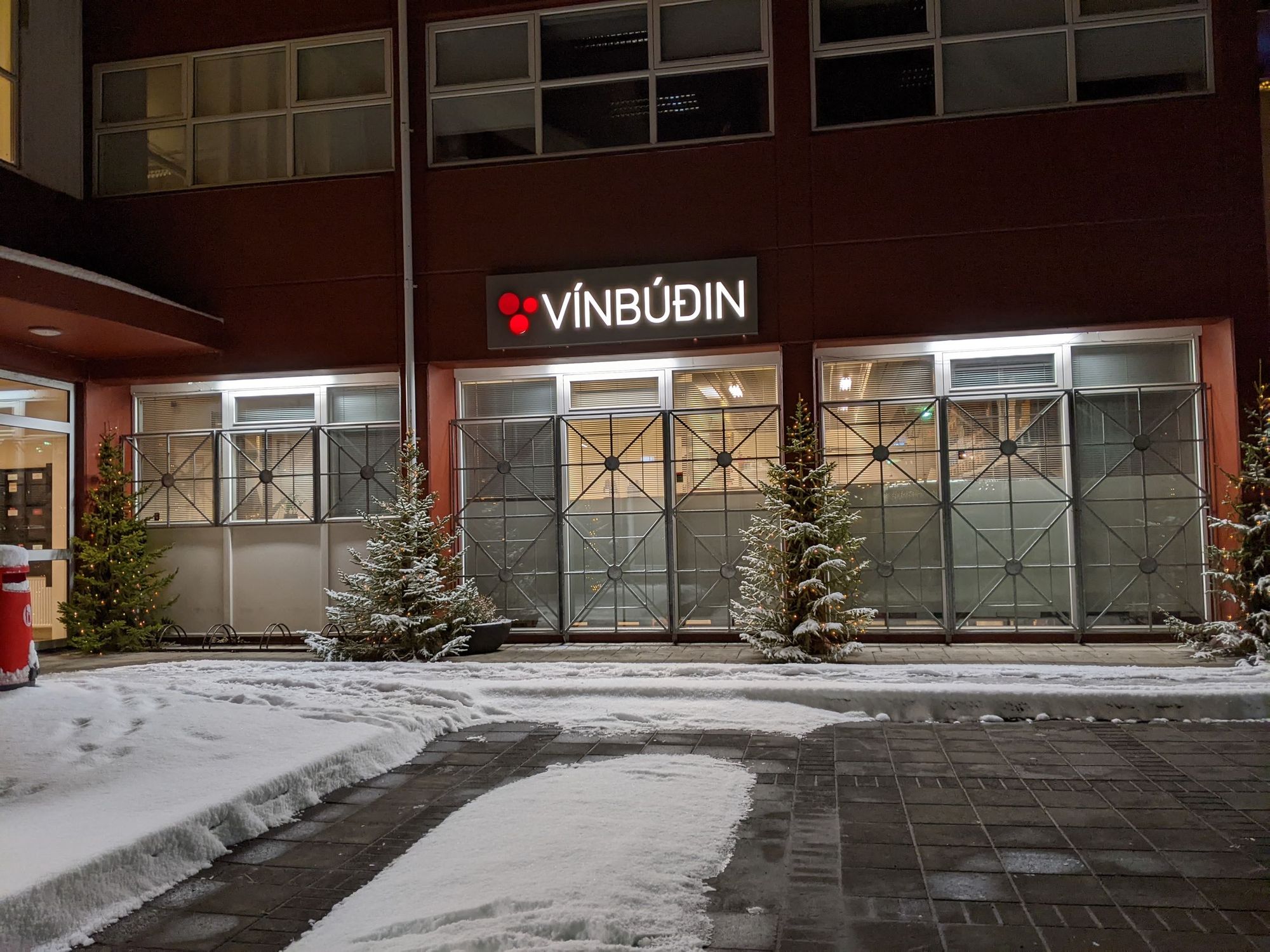 I bought 2 beers, hoping they were local or craft beers, only to be disappointed that one of them was from USA (Founders Brewing). In any case, it tasted good. Einstök is Iceland's "craft brewery" and they have an Arctic Lager that I've tried in Reykjavik which tastes more like a Session Ale than a lager (love!).
The hotel receptionist graciously got me an ice bucket to chill them. They were unexpectedly excited for me to try the beers, lol.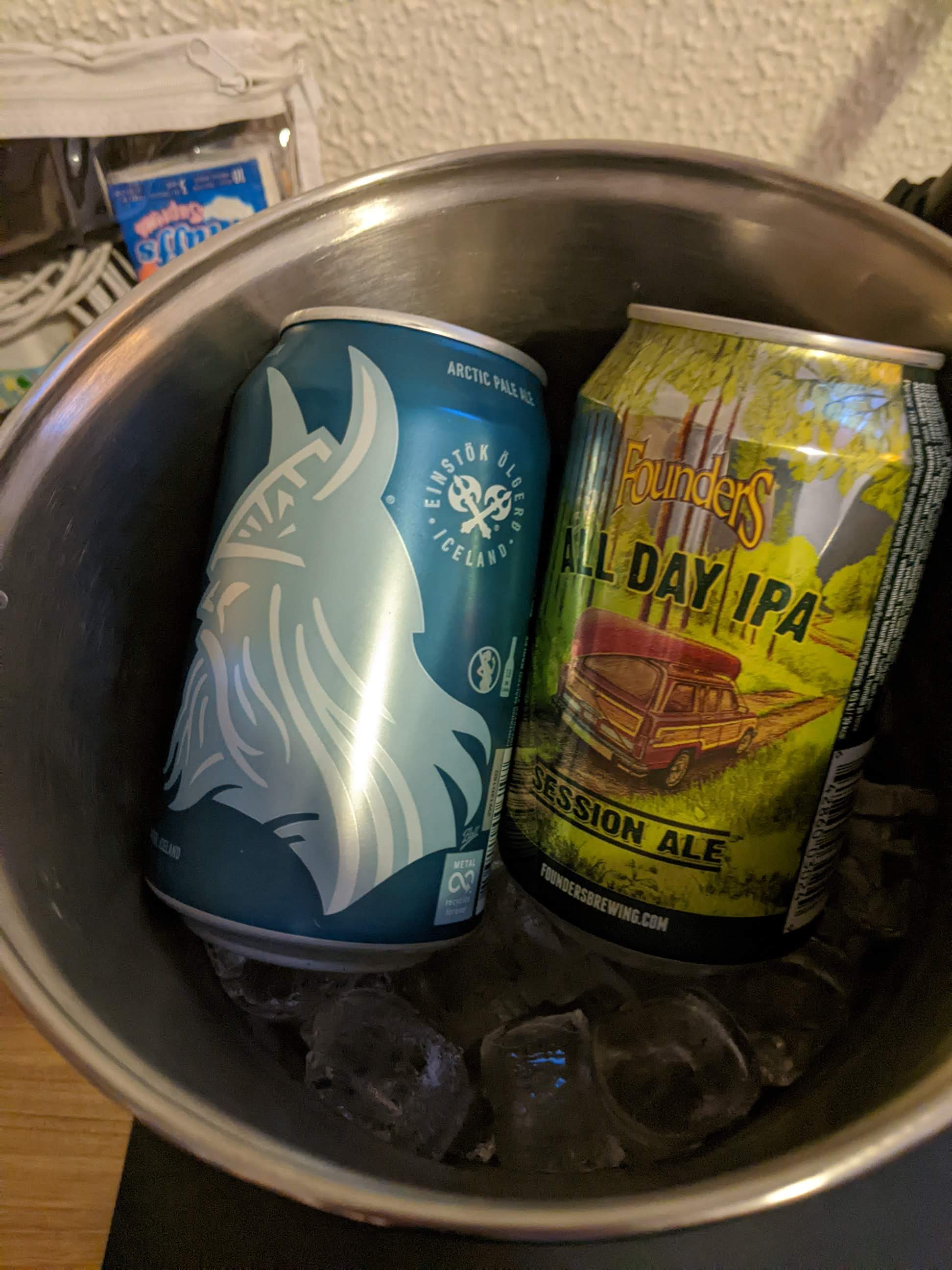 My impression of Egilsstaðir is that it's a quiet town that I wouldn't spend more than a night at. It's quite appropriate that the tour designated Egilsstaðir as a halfway point between Höfn and Akureyri because I don't think there's any other town that'd have amenities for tourists to get food/drink, etc. Driving through looked like there were a lot of rural areas.
I don't want to say this was a boring day, but, it was a boring day. Sure, the vistas were beautiful, but I think I was spoiled in the first 2 days with southern Iceland. I really want to return to southern Iceland sometime and take it all in over a few more days.
Check out Day 7: Northern Iceland, Mývatn and Akureyri of my Iceland series.