Iceland – Day 5: Höfn, Vatnajökull, Jökulsárlón Glacier Lagoon, Crystal Ice Cave Tour
Jökulsárlón Iceberg Lagoon, Vatnajokull National Park, Crystal Ice Cave tour via Arctic Adventures Ring Road tour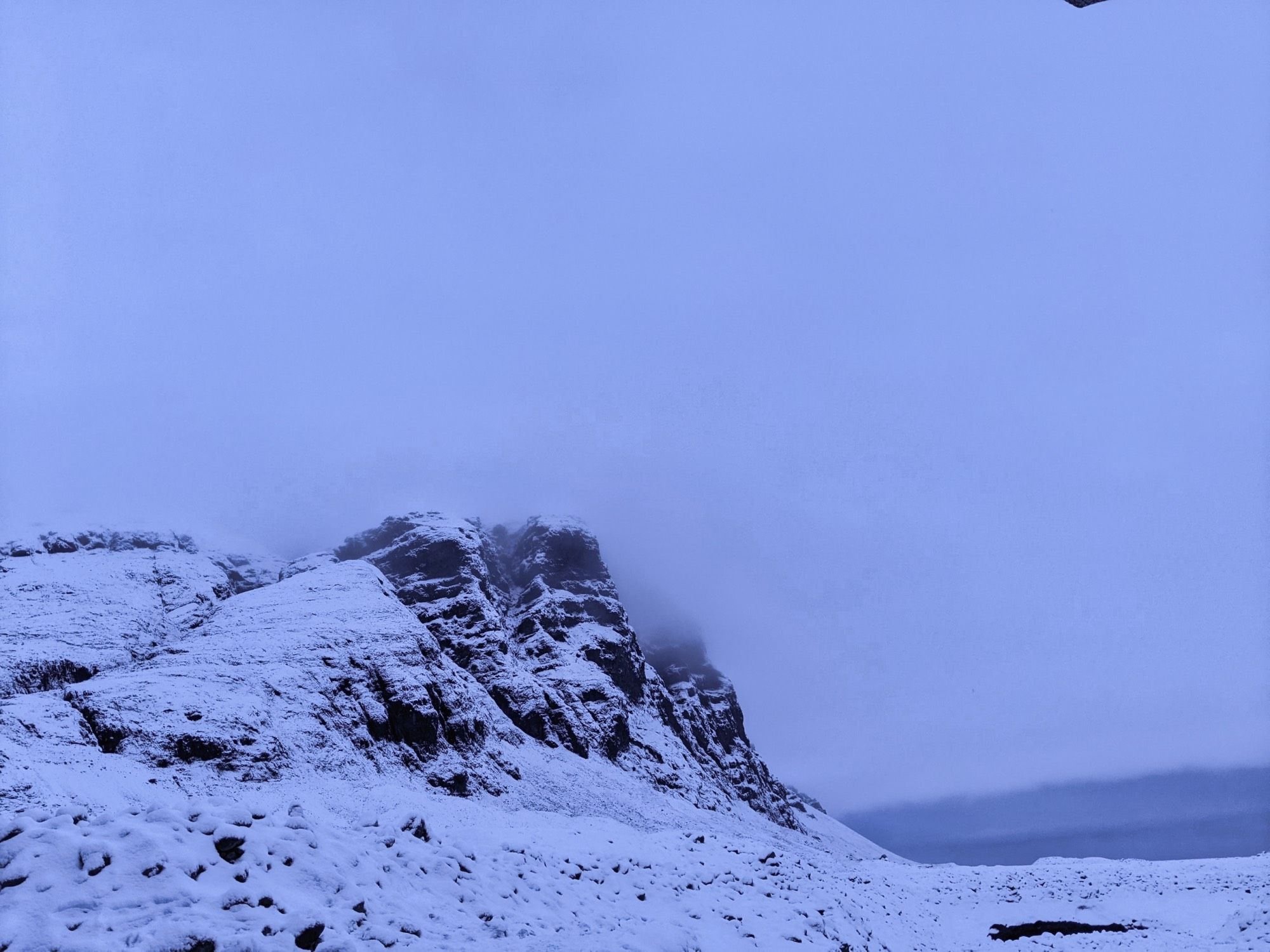 Day 5 was December 26, 2021. Instead of shopping for Boxing Day deals, I was continuing my exploration of southern Iceland.
My stay at Adventure Hotel Geirland included breakfast which was sufficient but I was happy to check out because it was a barebones kind of place. Walls were thin and my room was close to an entrance where people often came and went to attempt to see the Northern Lights. If I wasn't so devastated by my camera accident, I would've spoken up for a room further away but whatever. I suppose my threshold for nuisances was pretty high.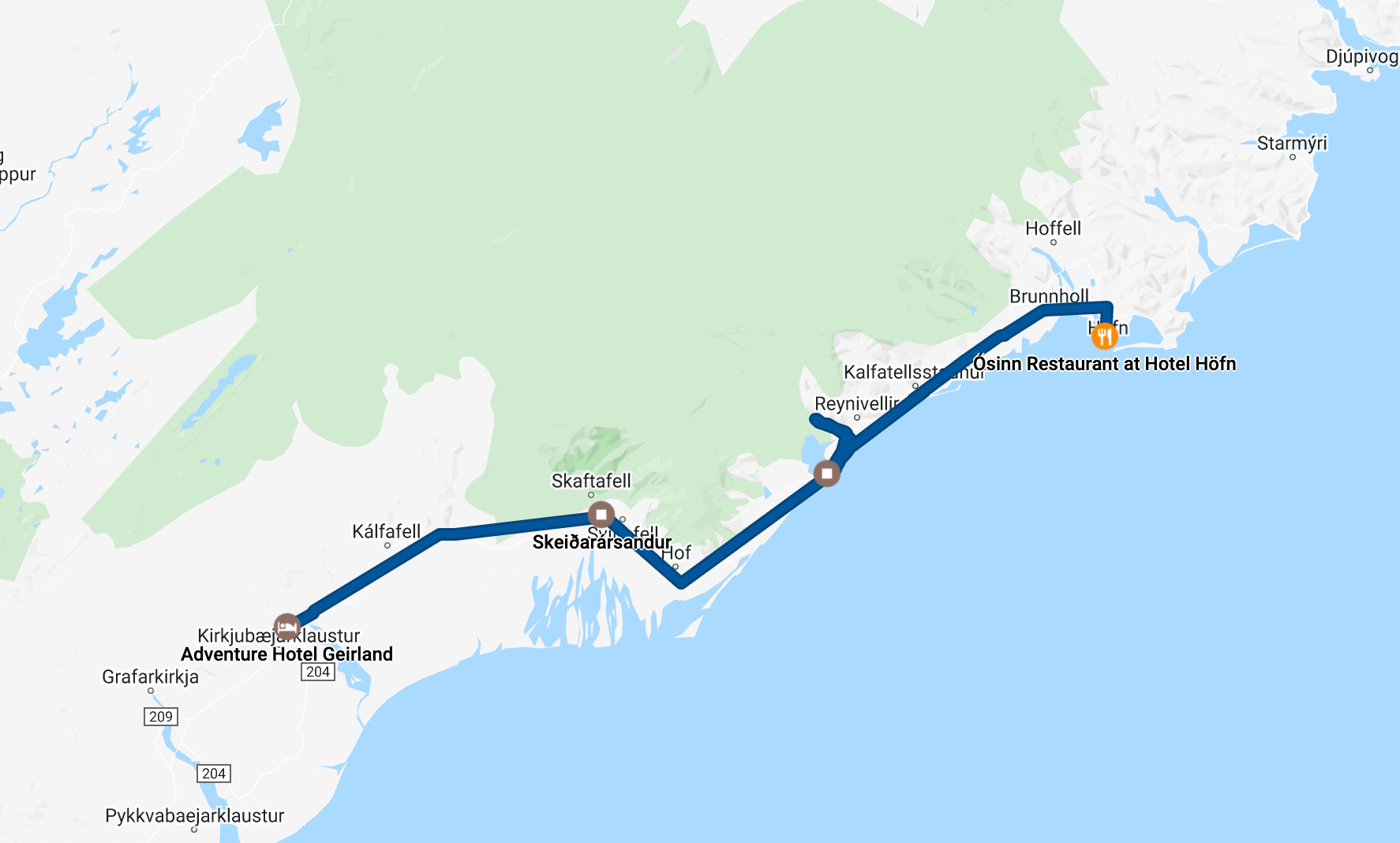 After driving for an hour, we reached Skeiðarársandur, which is an Icelandic glacial outwash plain.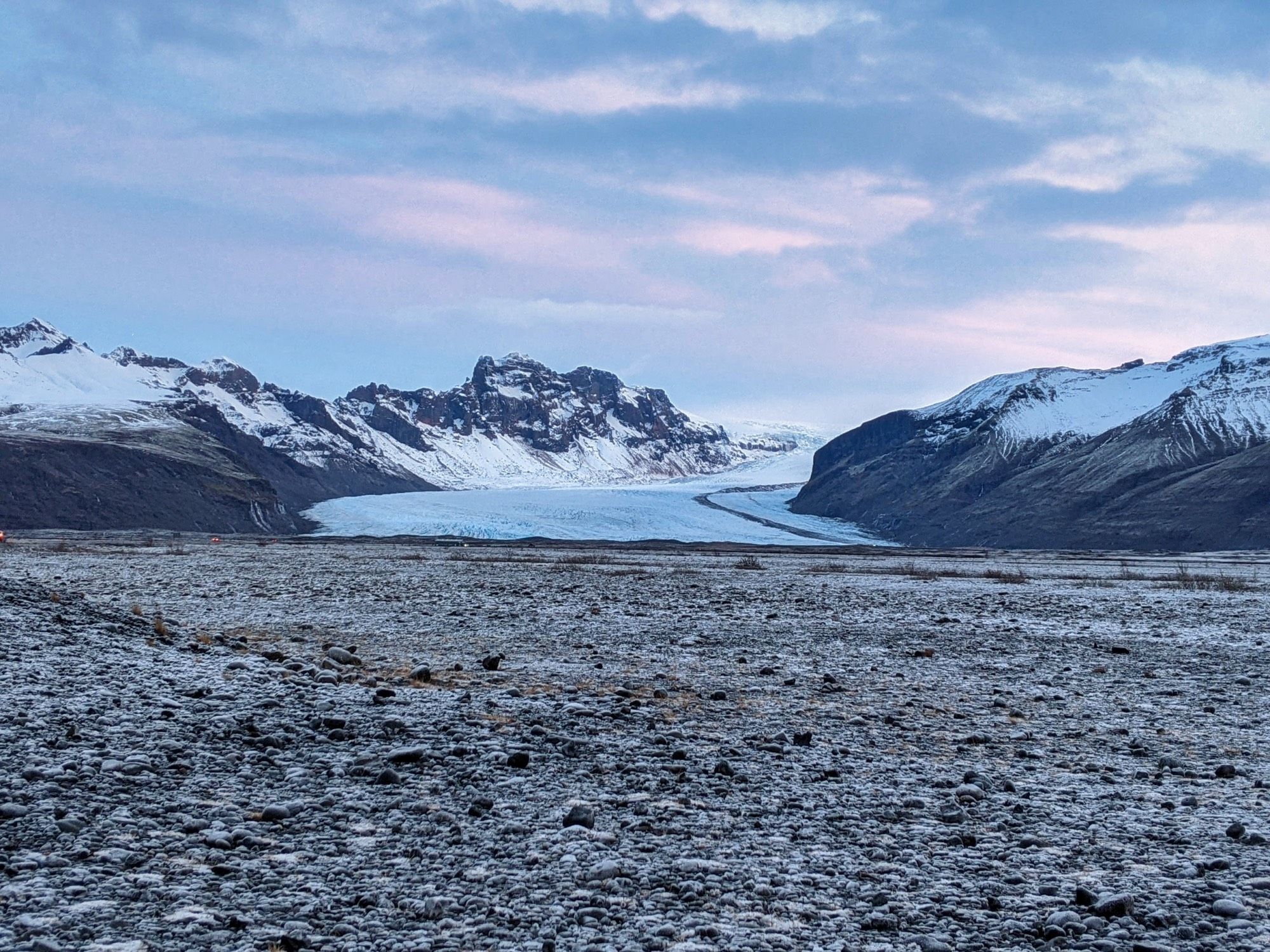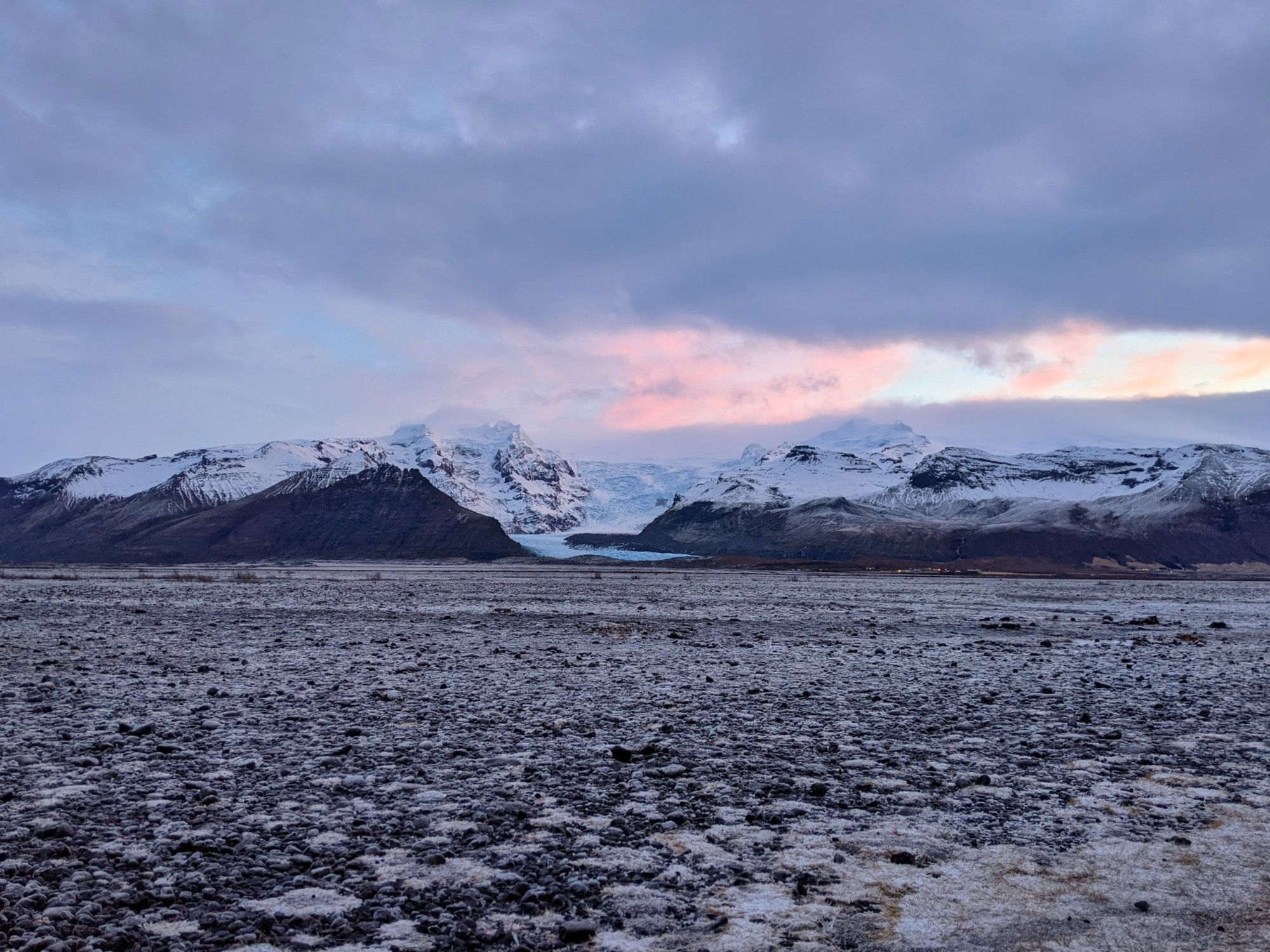 We stopped here for just a few minutes and then back on the tour bus we rode for 45 minutes toward Vatnajökull National Park. We were dropped off at the parking lot which had restrooms and some food trucks. It was snowing heavily but the only indoor café had sold out of food by 11:00 am (lol) and there were a few sad muffins left in the display case. Thankfully this food truck still had hot dogs – Heimahumar Local Langoustine.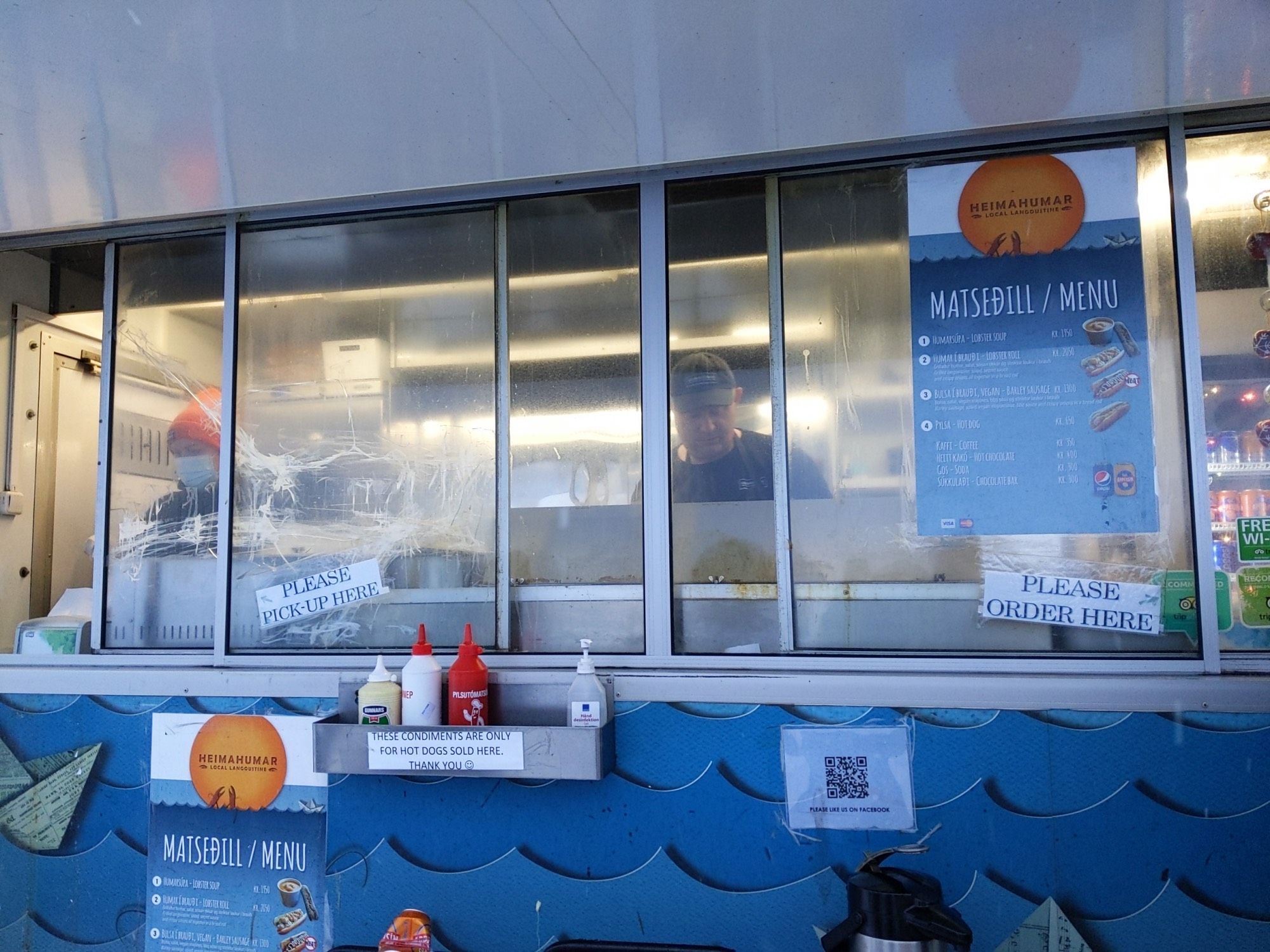 We explored the nearby lagoon and saw some icebergs casually float by.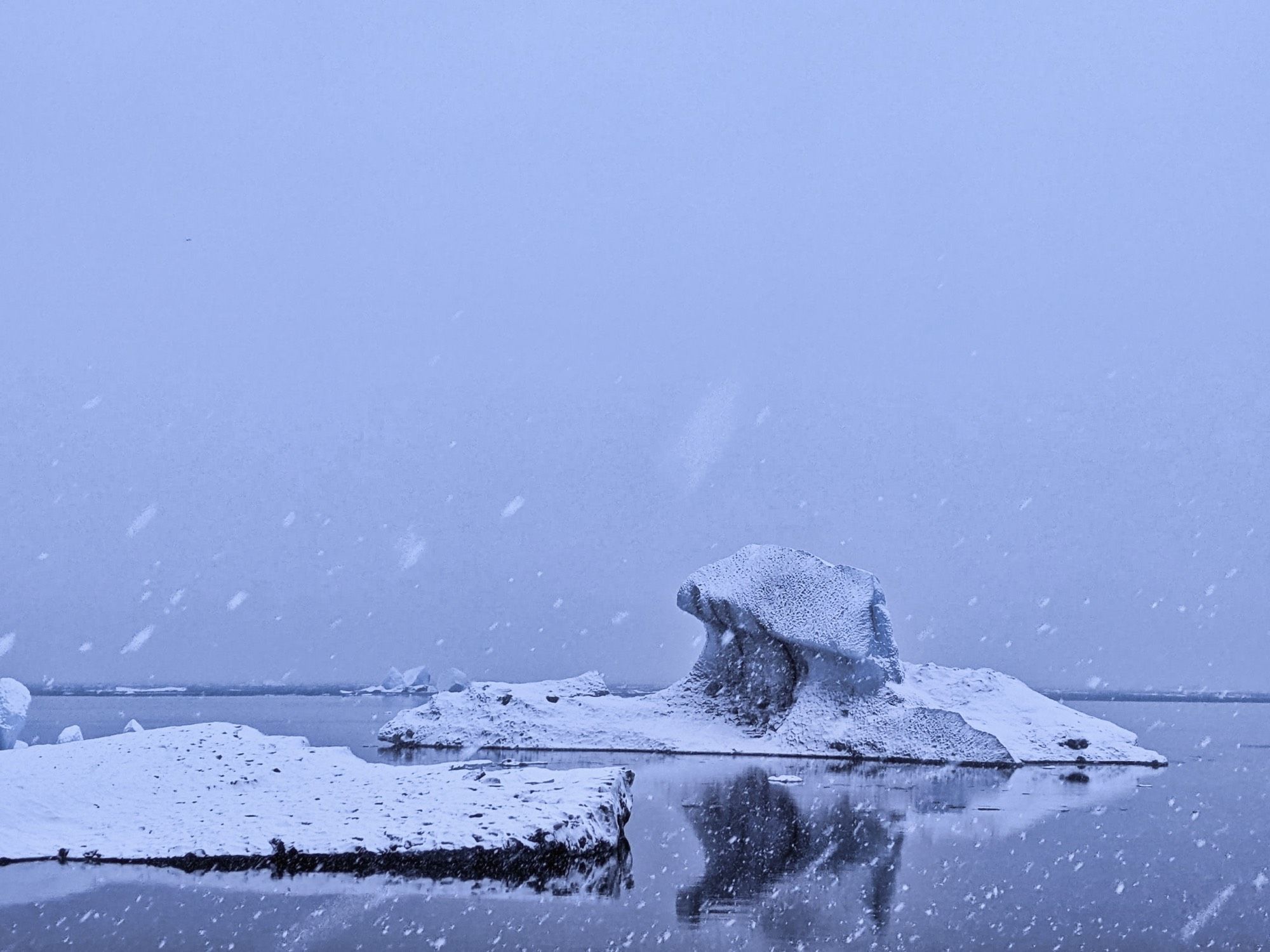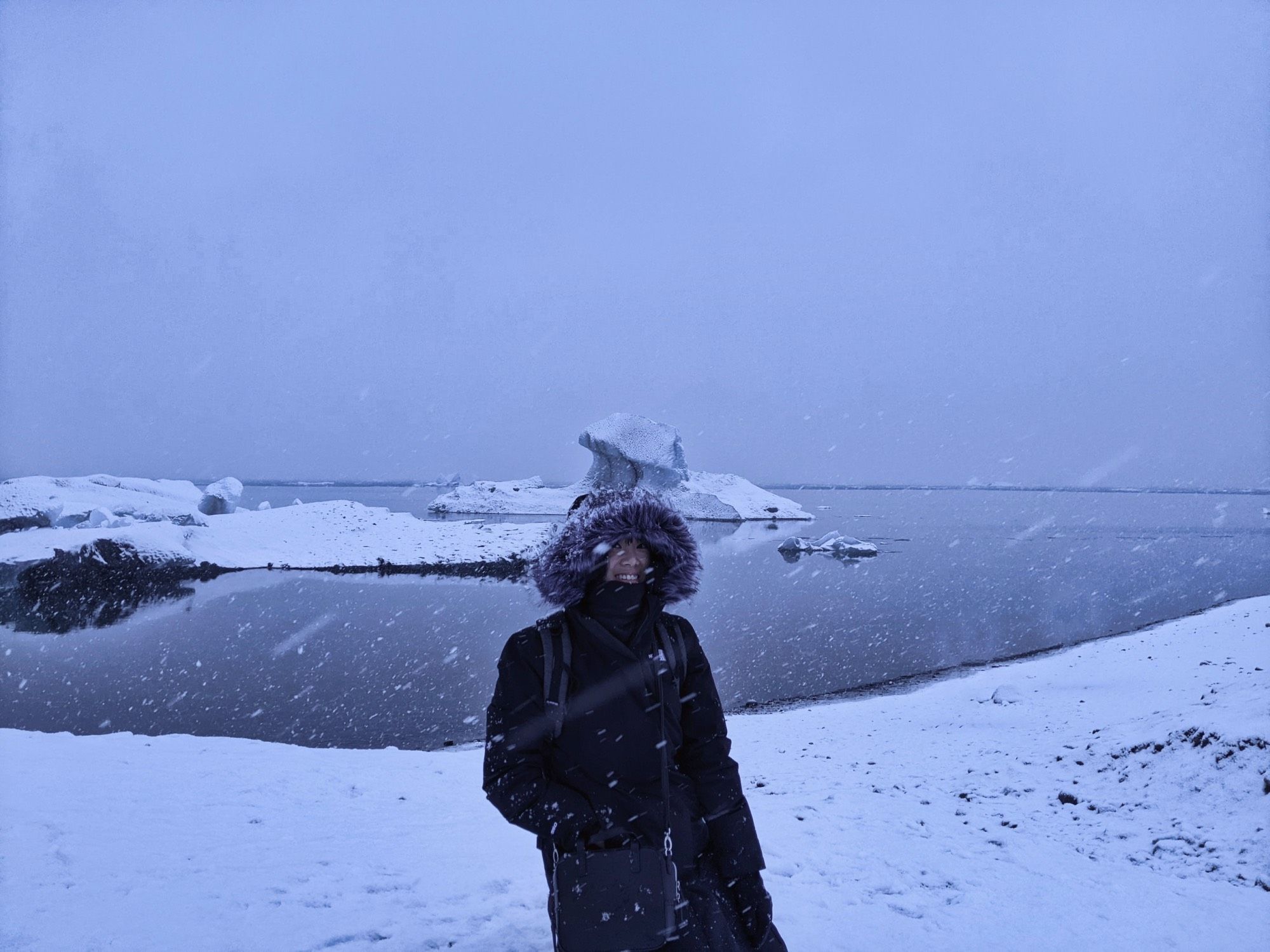 This was also where the "Diamond Beach" was but didn't make it down because I was more enthralled by the icebergs and just wanted to take it all in.
The tour group was instructed to meet back at the tour bus where we were whisked away by another tour guide to go on the Crystal Ice Cave Tour.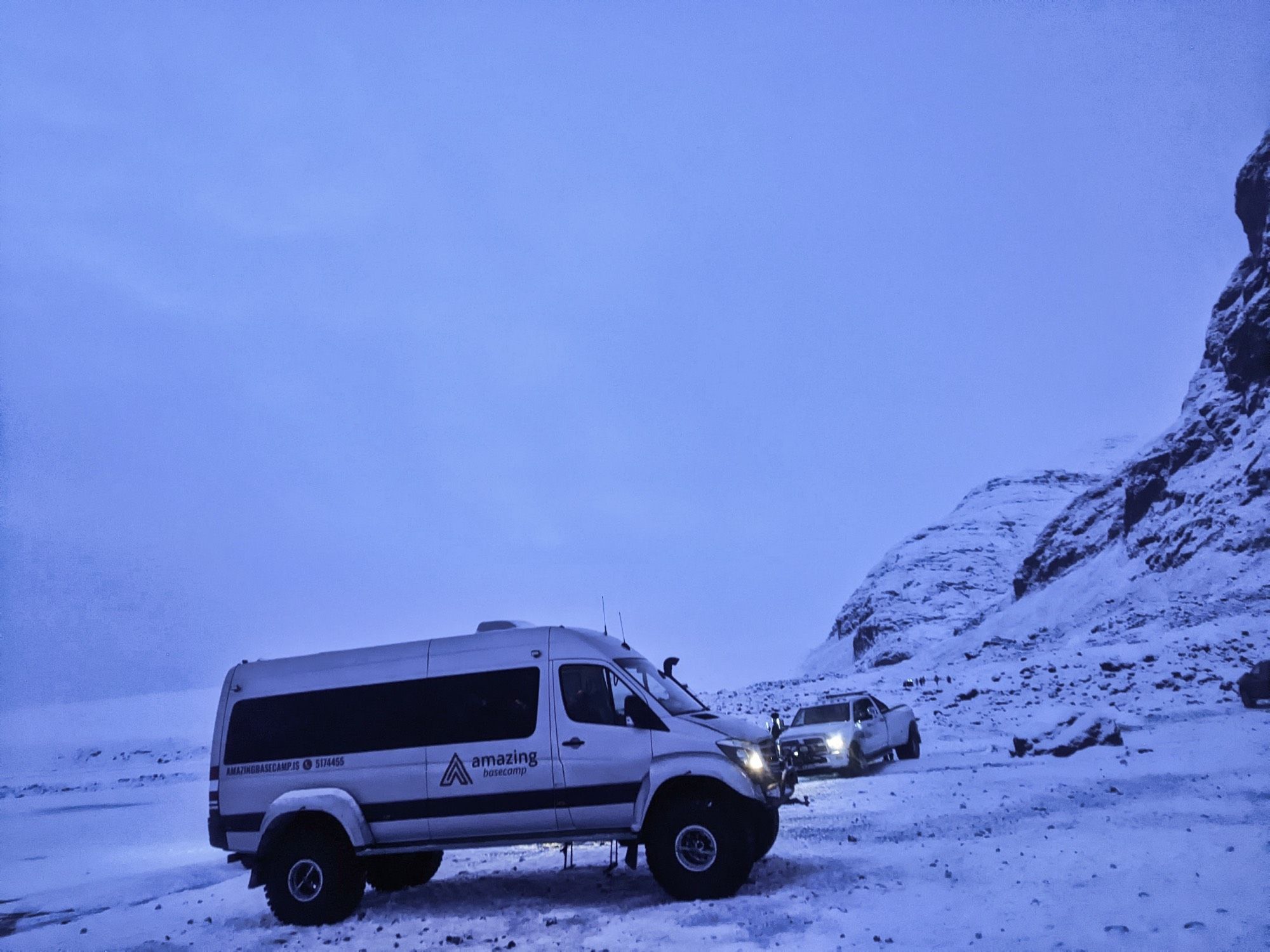 Visiting the ice caves can be physically intensive for some people. From the main parking lot area, tour guides take you on a very rocky Jeep ride to another parking lot which takes 30 minutes. After getting crampons on, you walk another 30 minutes to the ice cave. Once there, it takes about an hour to do the ice cave tour, itself. Then another hour to hike back to the parking lot and get on another rocky Jeep ride. Tip: Don't drink too many liquids before this tour because there are no restrooms at the ice cave!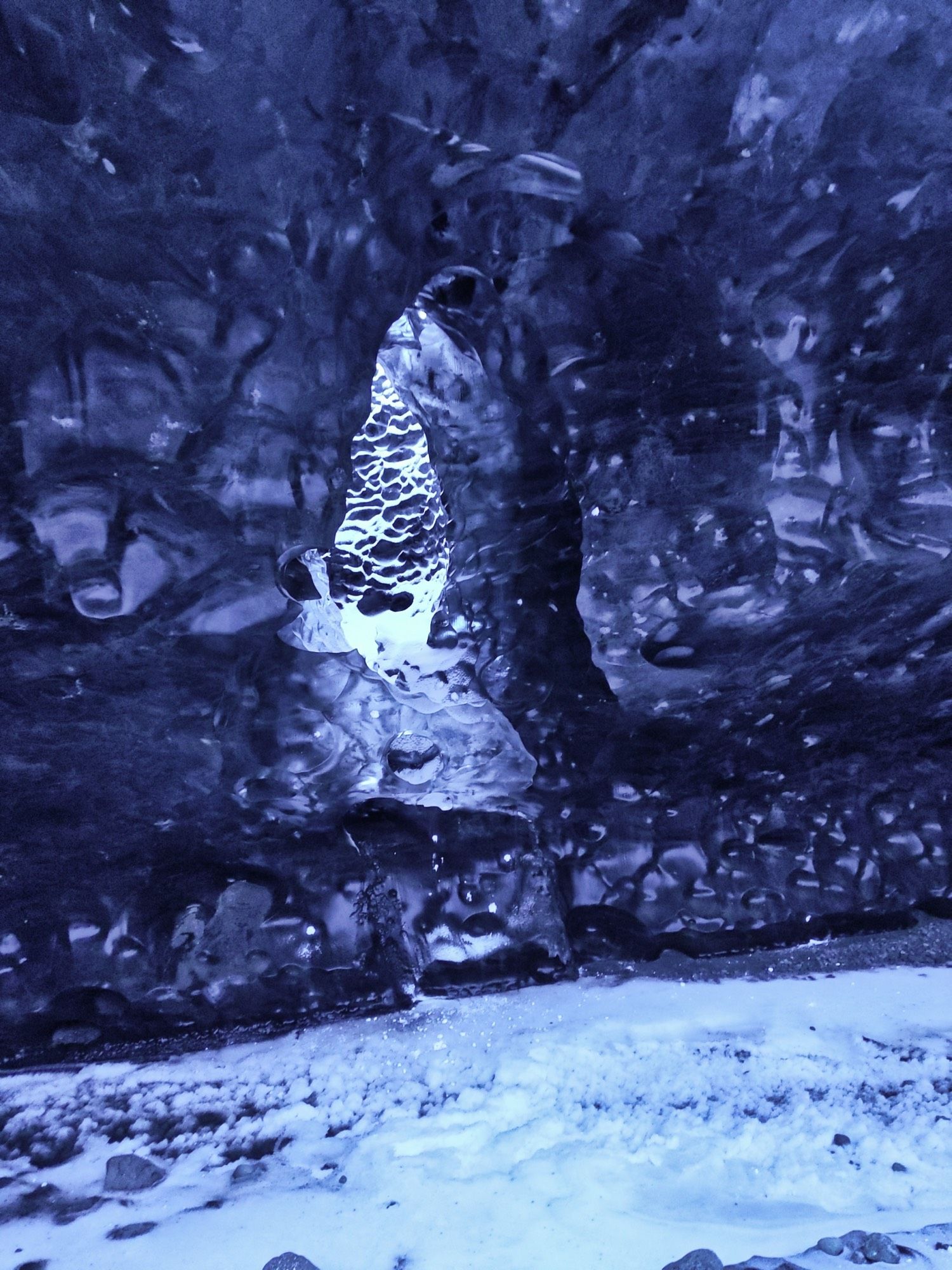 The cave is naturally occurring and never the same each year. You can only visit these caves between November and February.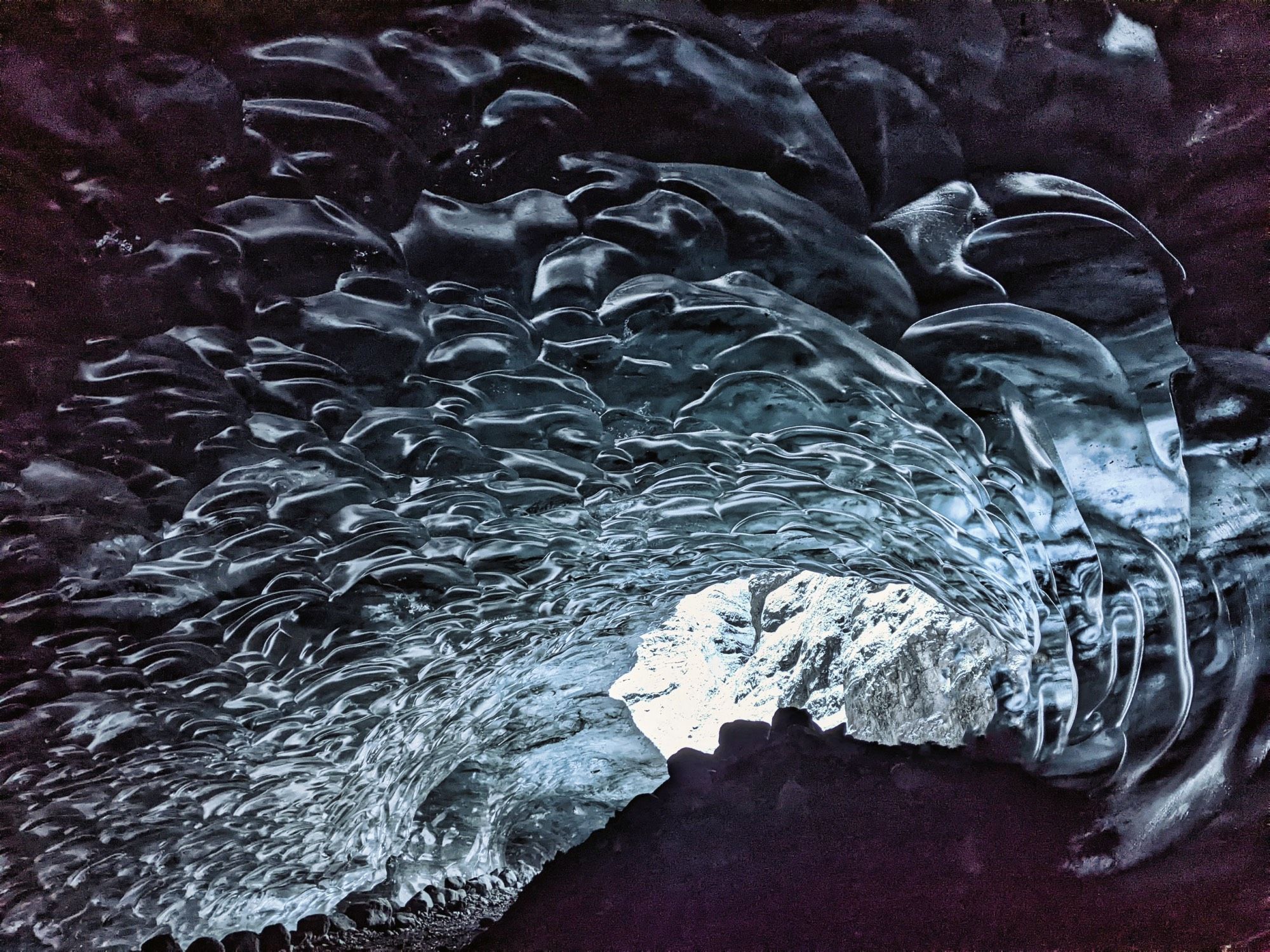 I shot all of these with my Google Pixel 3a. If I had my mirrorless camera on me (it was in my luggage resting from a bad fall the night before), I would've used my 16mm lens to capture these. It was pretty tight in some spots, so I don't think a 24-70mm lens would've been wide enough. I really do recommend something like 20mm or wider when you visit these caves.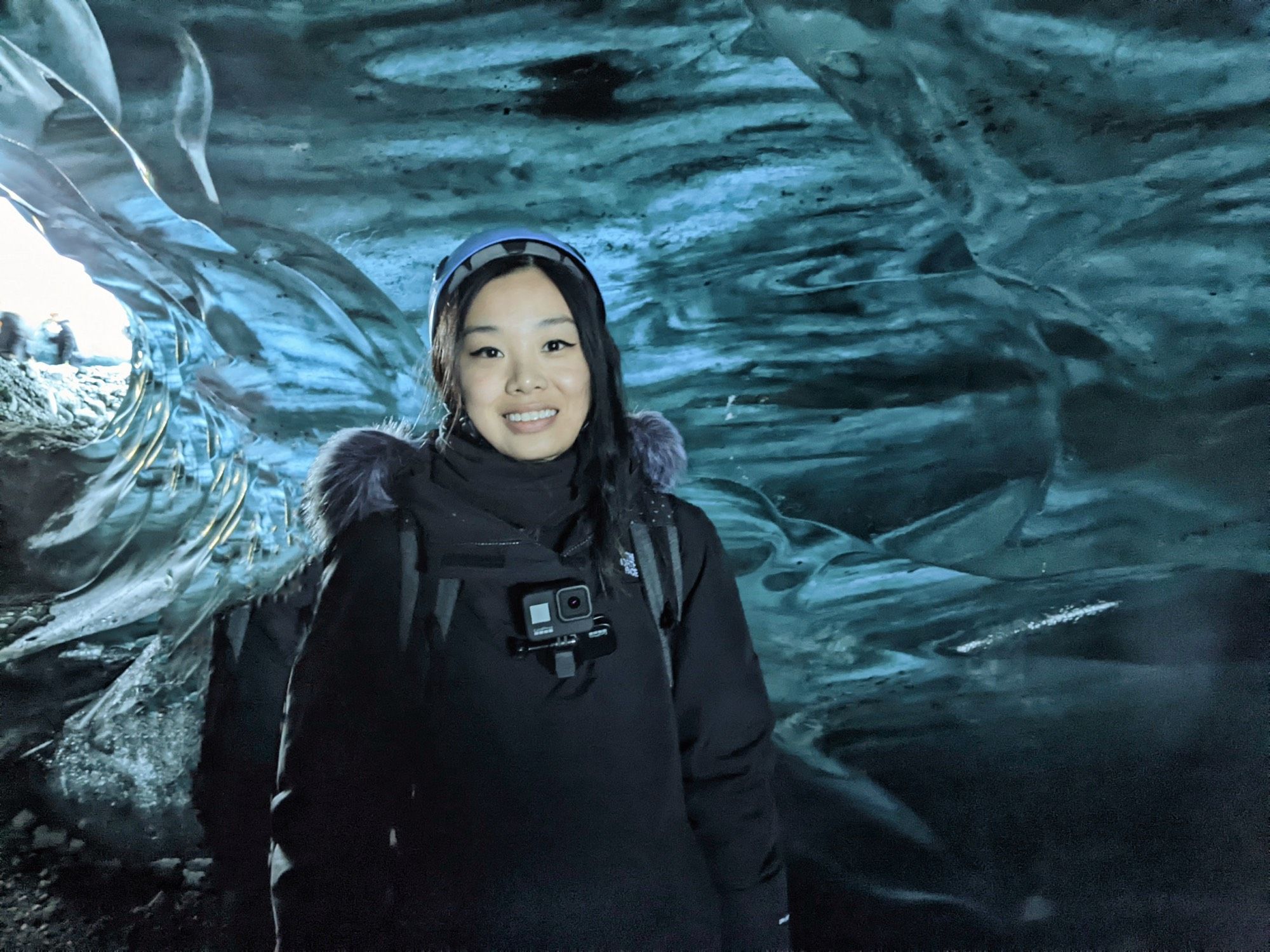 Be aware that your tour group is just one of many groups that visit these caves. So many of my photos looked like the above – full of people around and behind me. It's expected so don't be too disappointed when you visit.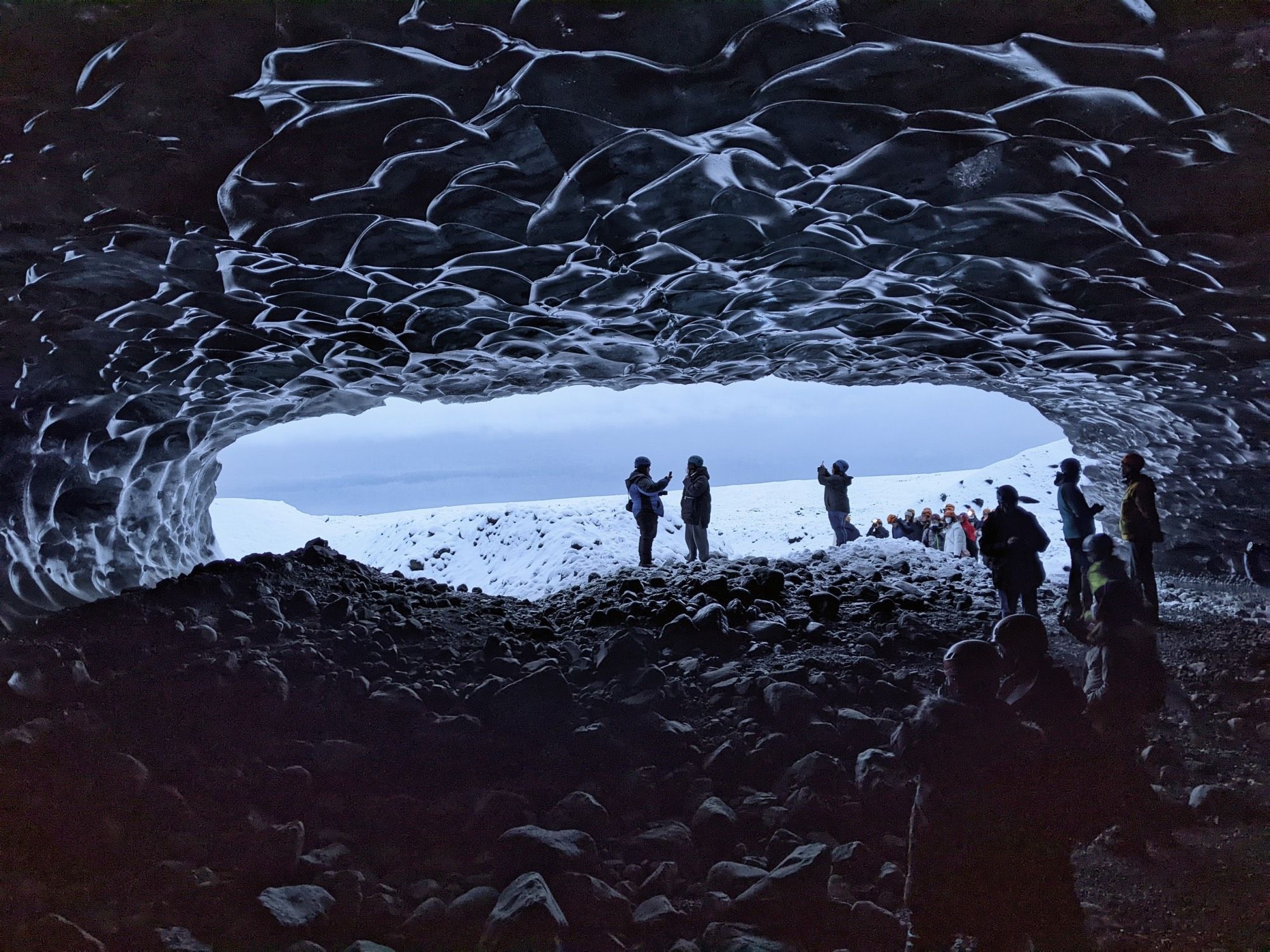 People in pictures aren't all bad. They give perspective and relativity to the size of the ice cave. And if it really bothers you so much, I suggest using content-aware AI-driven software to erase them away. I used Luminar by Skylum to do this with some of my shots and it worked really well.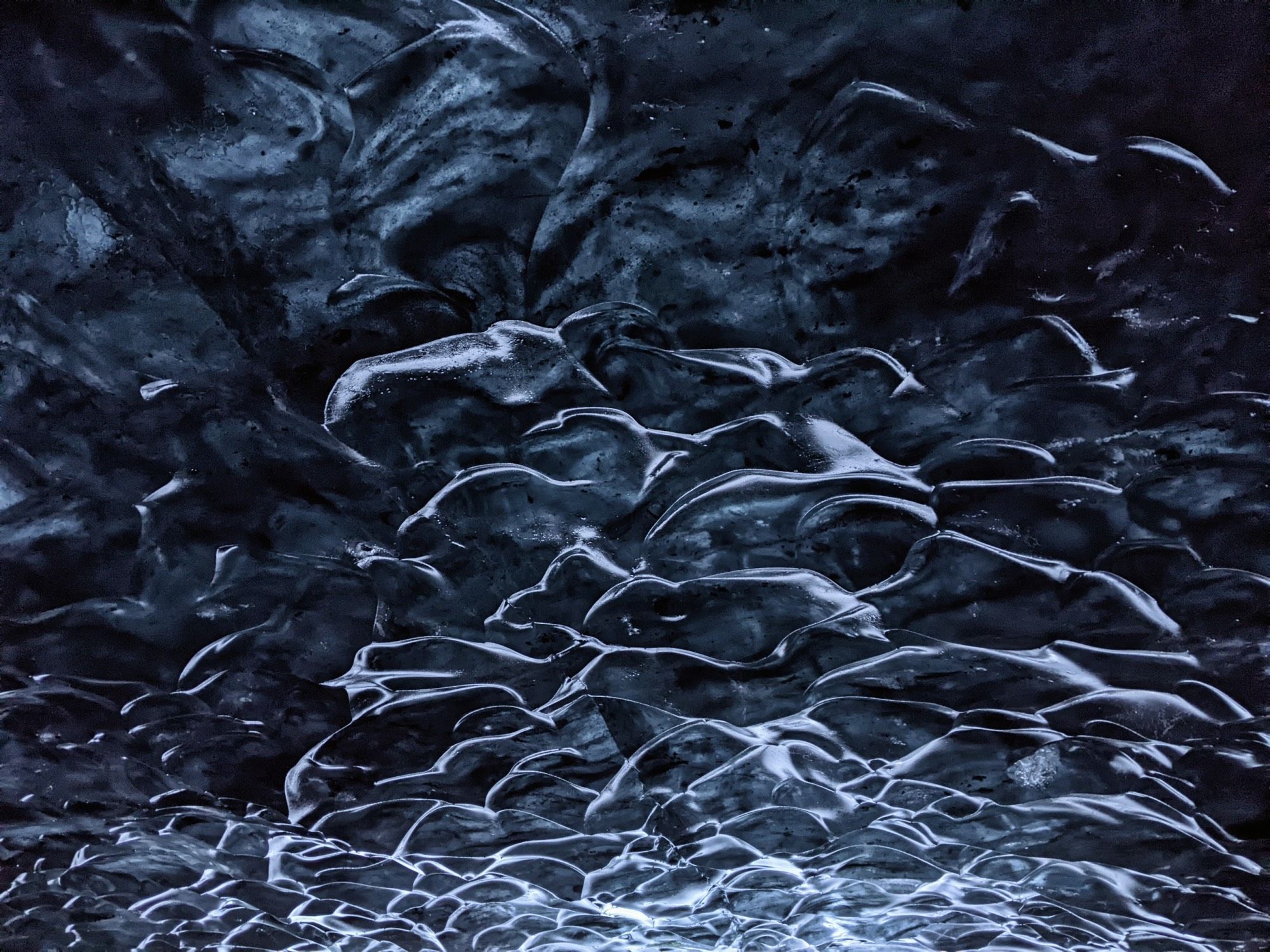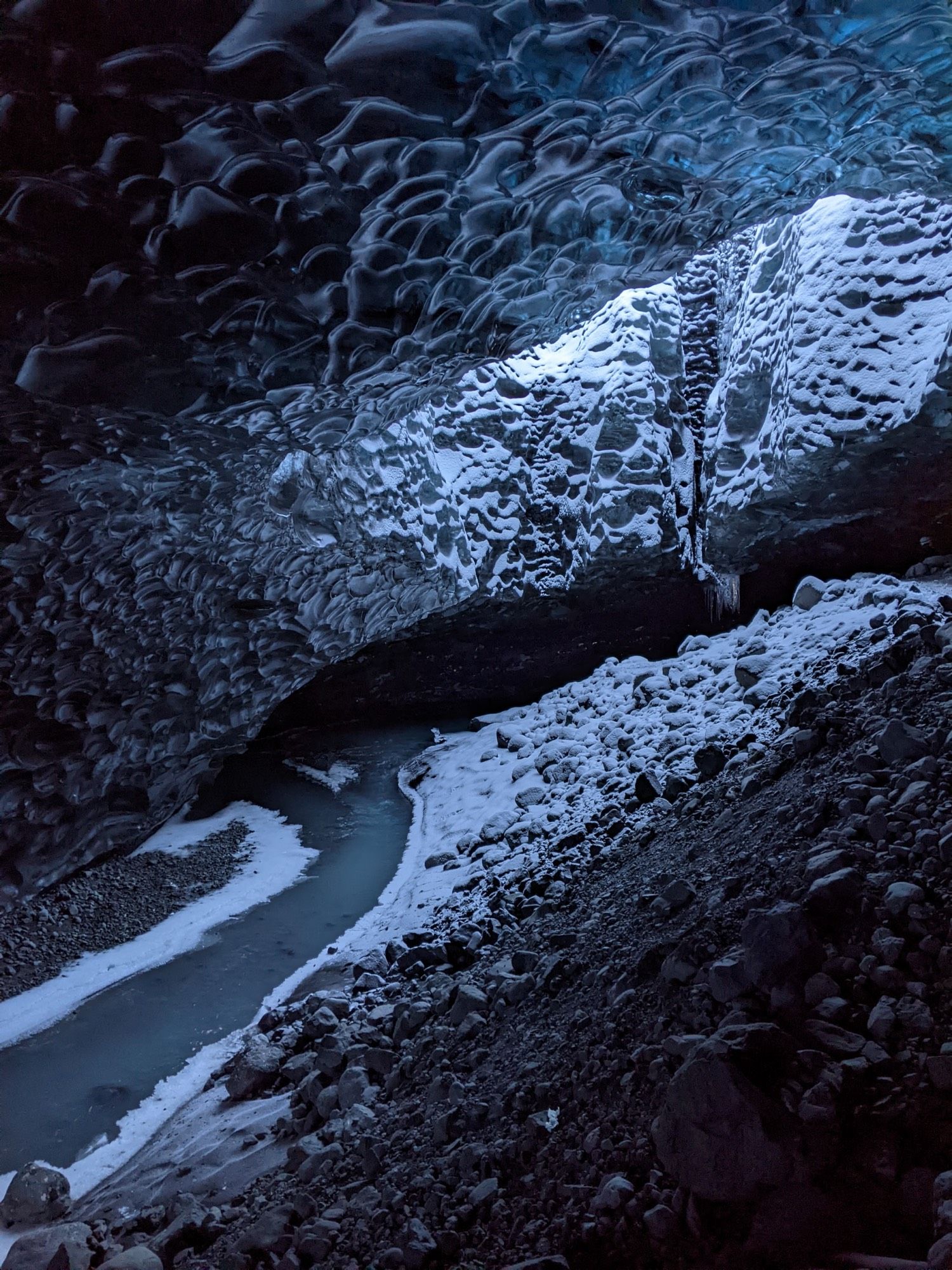 The Crystal Ice Cave tour was my favourite part of the tour (besides seeing Skogafoss) and I would absolutely do it again (and bring my mirrorless camera!).
After returning to the parking lot, we drove an hour to Hótel Höfn for the night.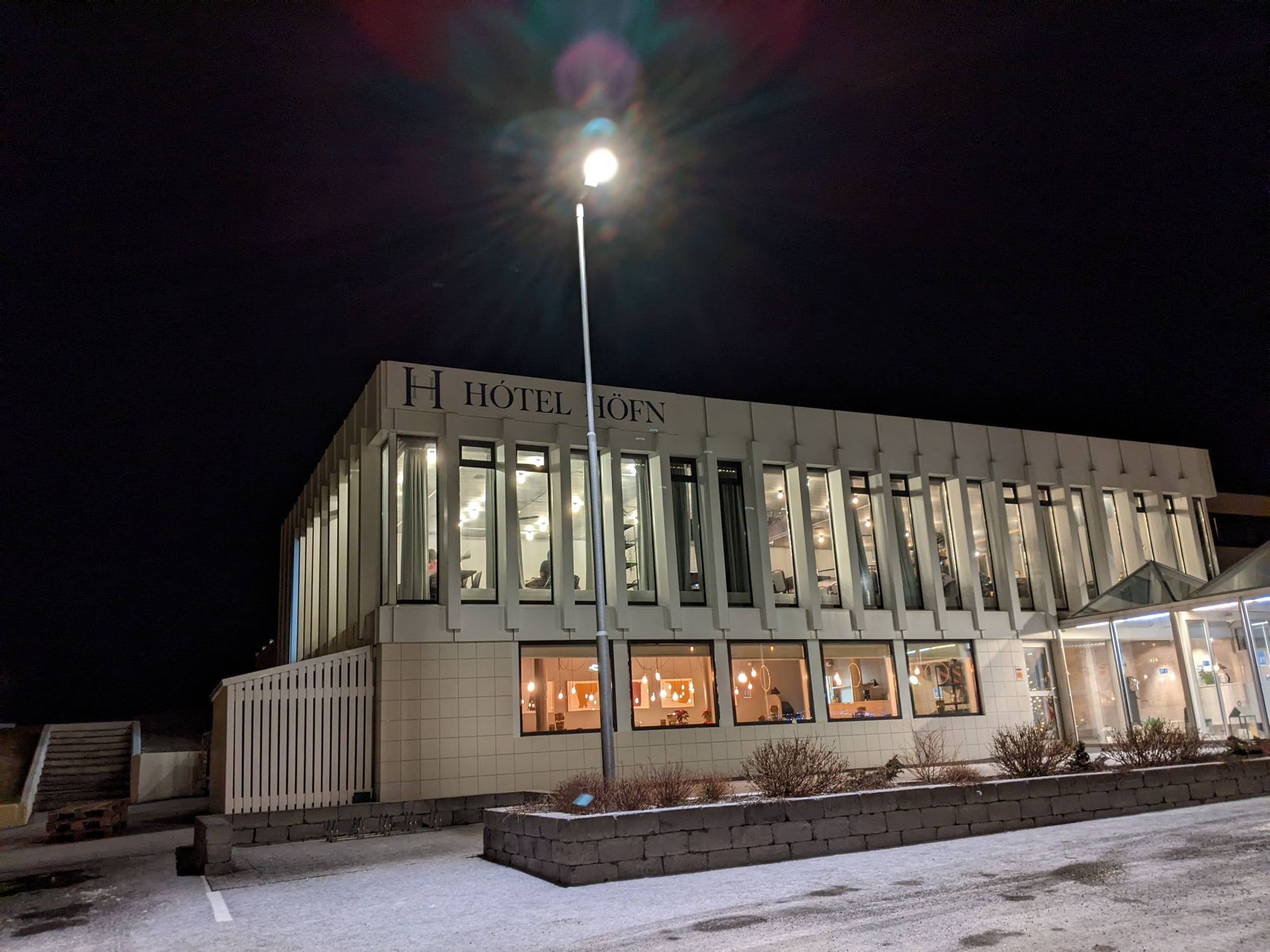 Hótel Höfn had a restaurant (Osinn) where you could order your food and bring it to your room. It was a really welcome option as I needed to recharge my introverted batteries.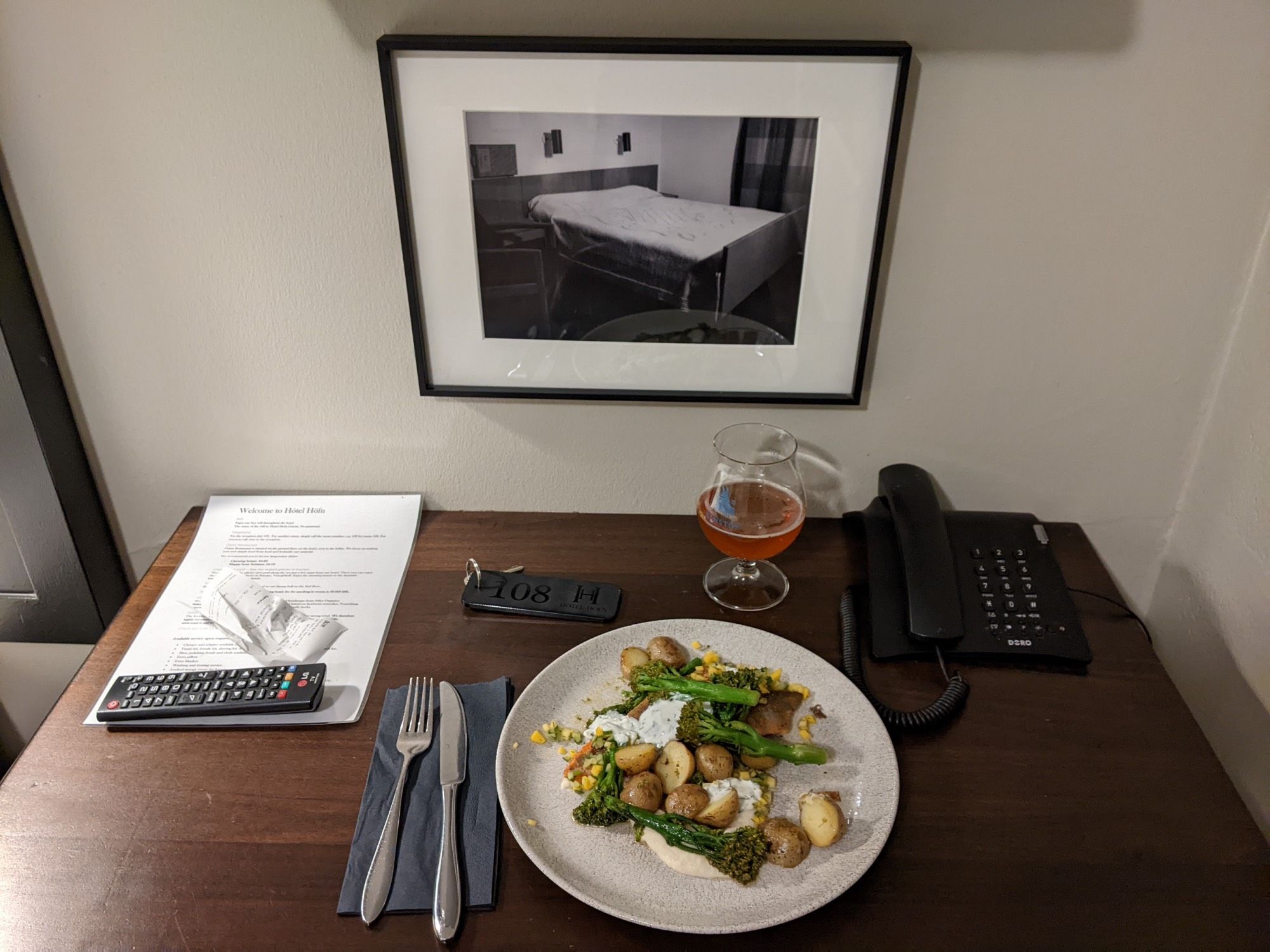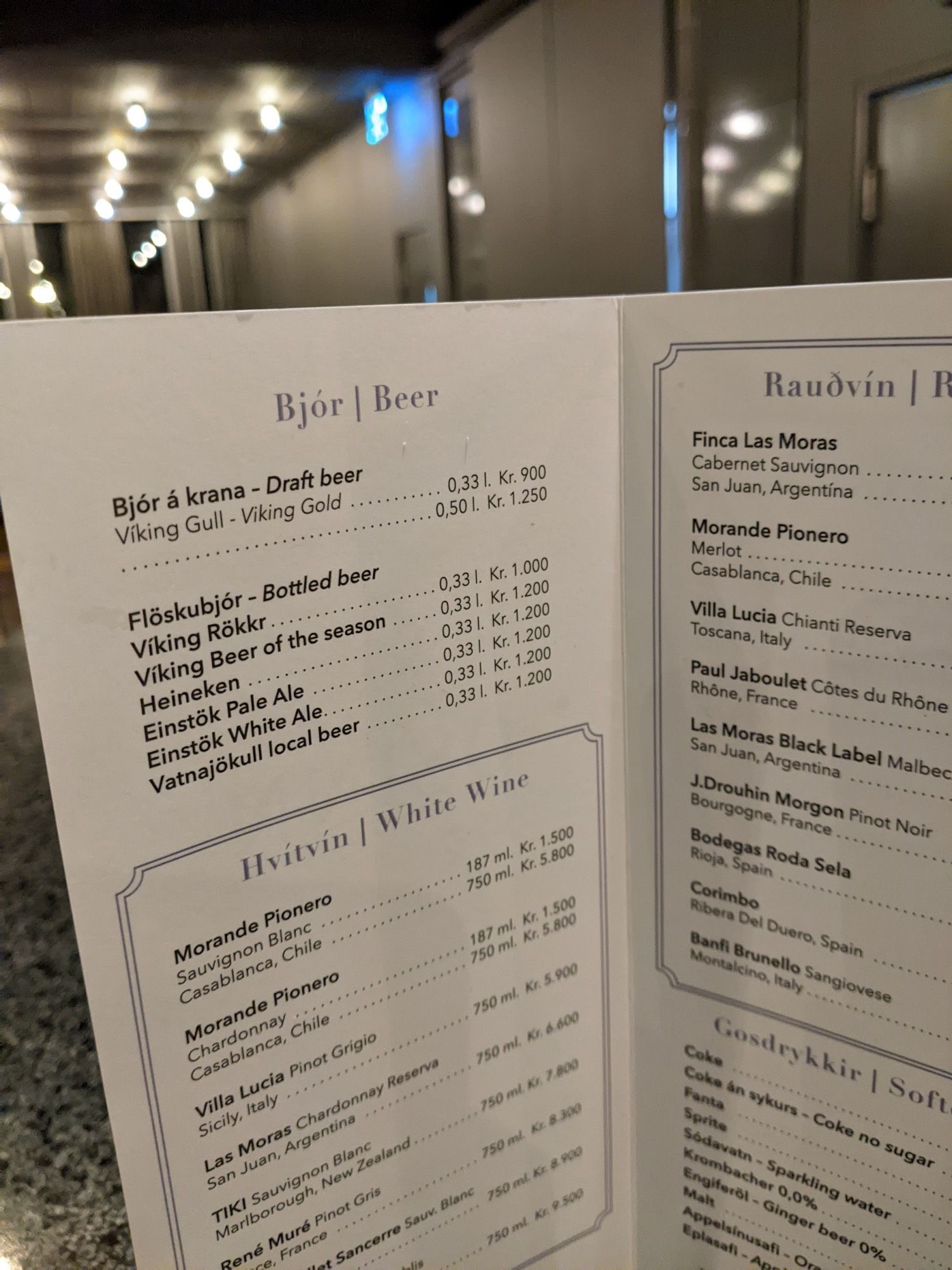 The restaurant manager was very kind and when I asked about suggestions for local or craft beer, she introduced me to this Vatnajökull beer that is brewed in the local area and not even exported to other regions of Iceland! While the beer was average, it was nice to try it.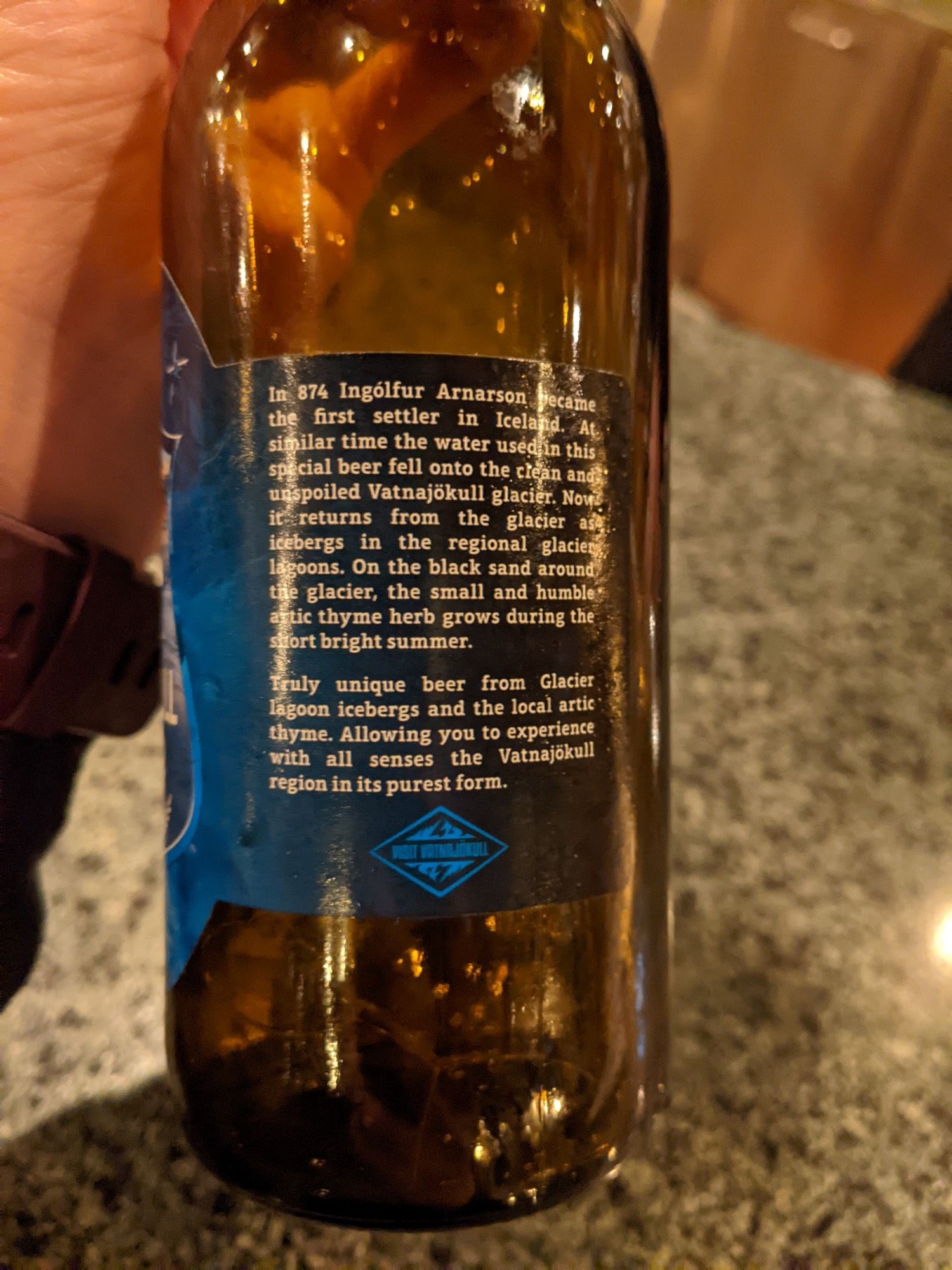 After that delicious meal and beer, I had a great sleep. My room was at the end of the hallway which was miles better than the noisy entry-situated room the night before.
Check out Day 6: East Fjords, Litlanesfoss, and Egilsstaðir of my Iceland series.