Iceland – Day 2: Reykjavik – Lopapeysas, Braud, Fishmrkt, Þúfa
Exploring more of Reykjavik: Fishmrkt, Þúfa, Braud & Co. bakery, Skuli Craft Beer Bar, Einstök Bar, and Laugavegur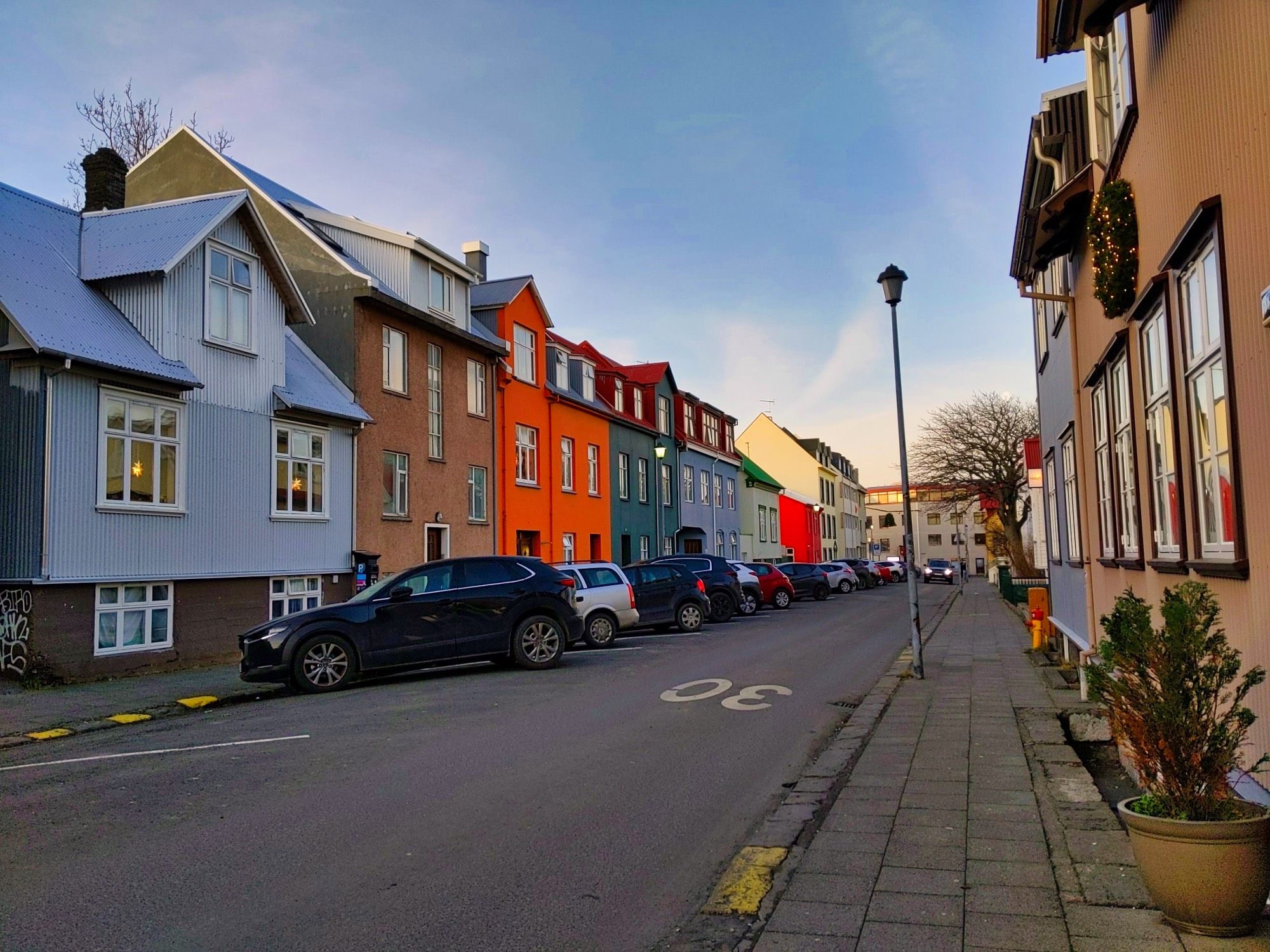 I visited Iceland for 2 weeks in December 2021. Check out my other Iceland posts here.
I planned 3 nights in Reykjavik at the start of my trip so that I had ample buffer time before my small-group tour around the Ring Road. Before the start of any tour, it's always recommended to book at least a night stay. Why? Your flight could be delayed. Or, there could no available transportation to your tour meeting spot due to weather. Or, your luggage could take forever to come off the carousel. A whole host of things could make you miss your tour start. It's so important to book a place to shower, unwind, and get adjusted before you start exploring.
Day 2 was my favourite! It was December 23, and for Icelanders it is the most lively day of the holidays. Stores are open late for last-minute gift shoppers, restaurants cook up and serve fermented skate (stinky fish the size of a steak), food stalls serve up warm mulled wine, people singing carols–it's a delightful time.
I woke up around 6:00 am and few places were open, with the exception of a few cafés.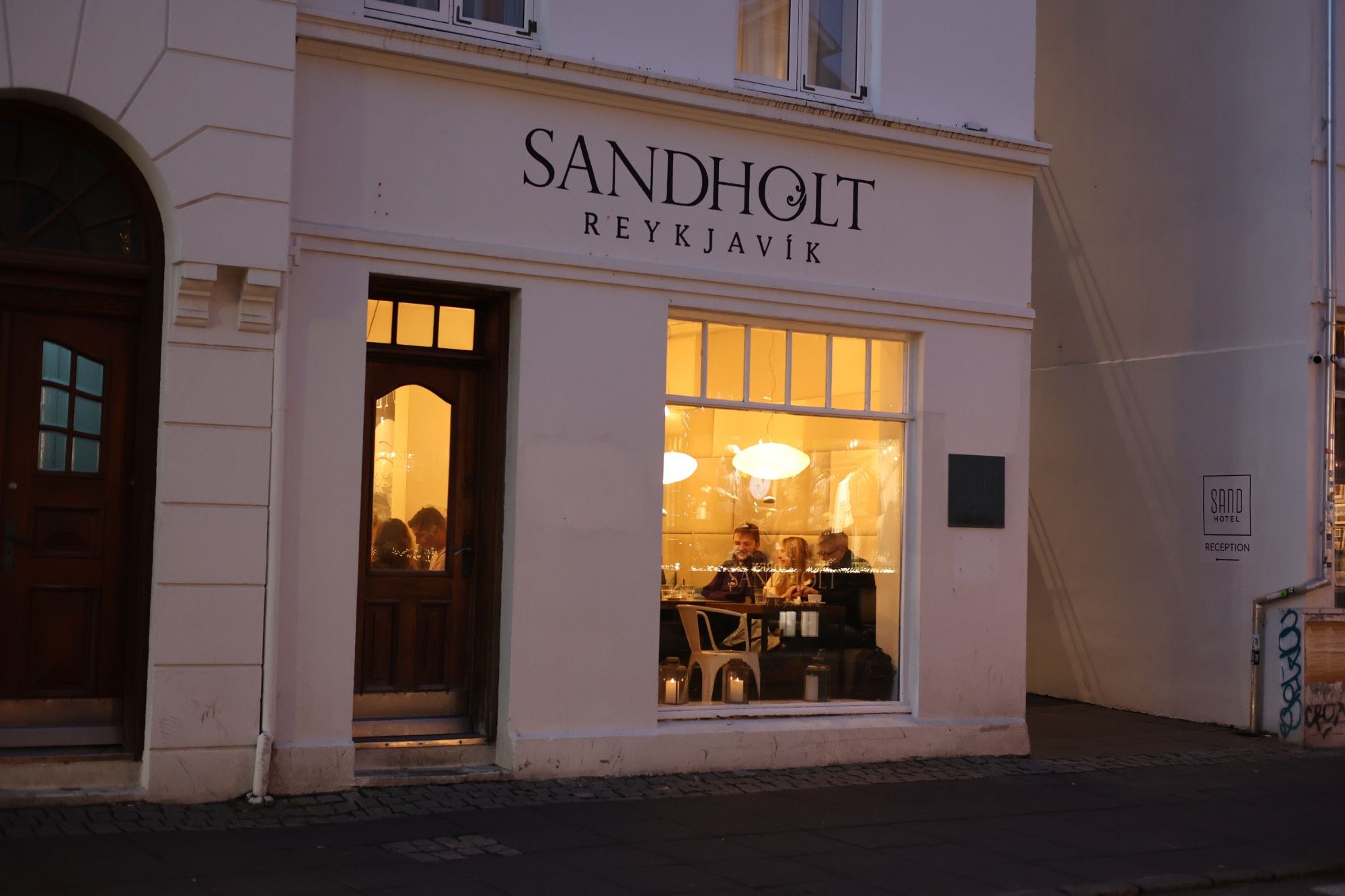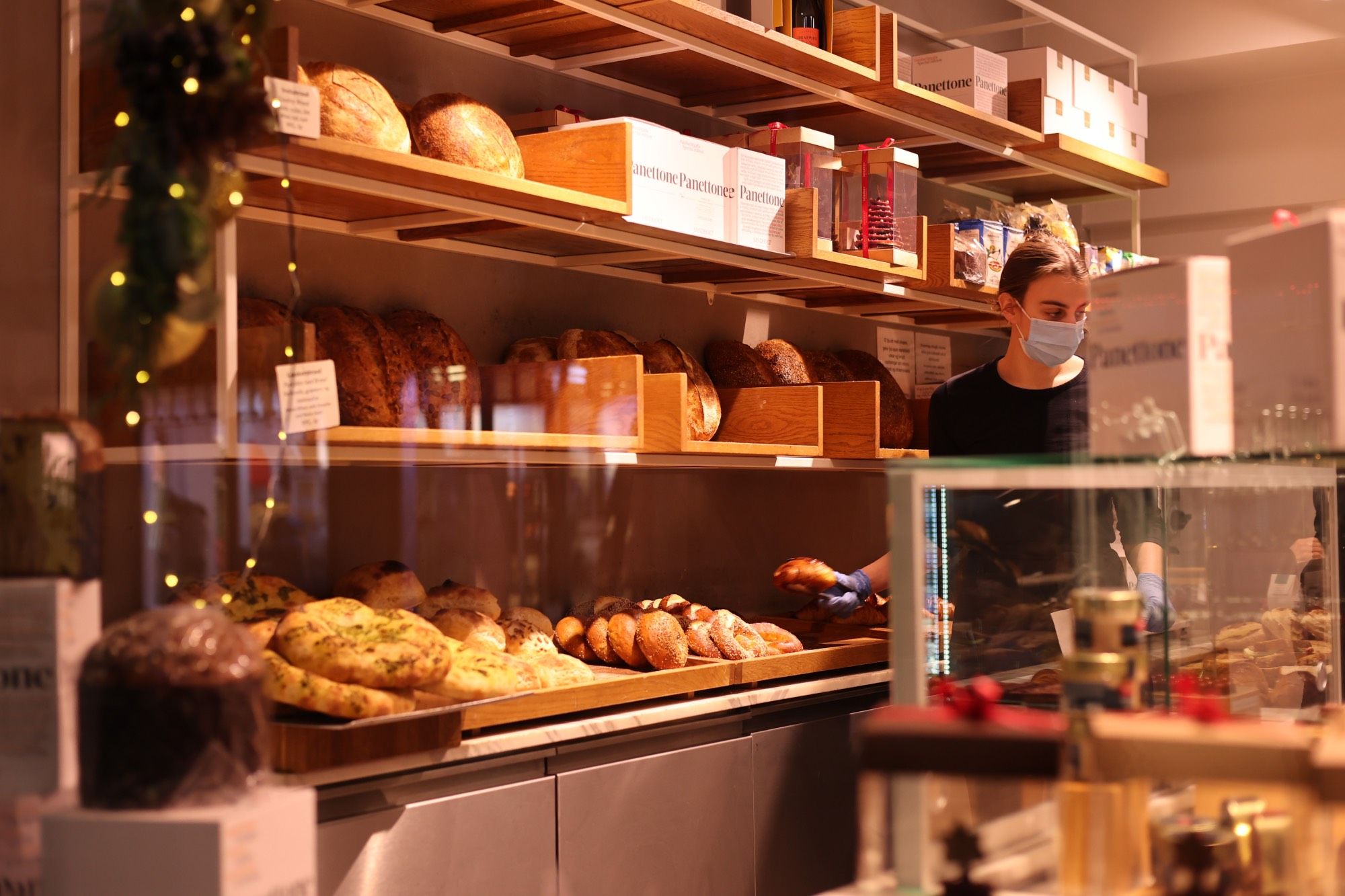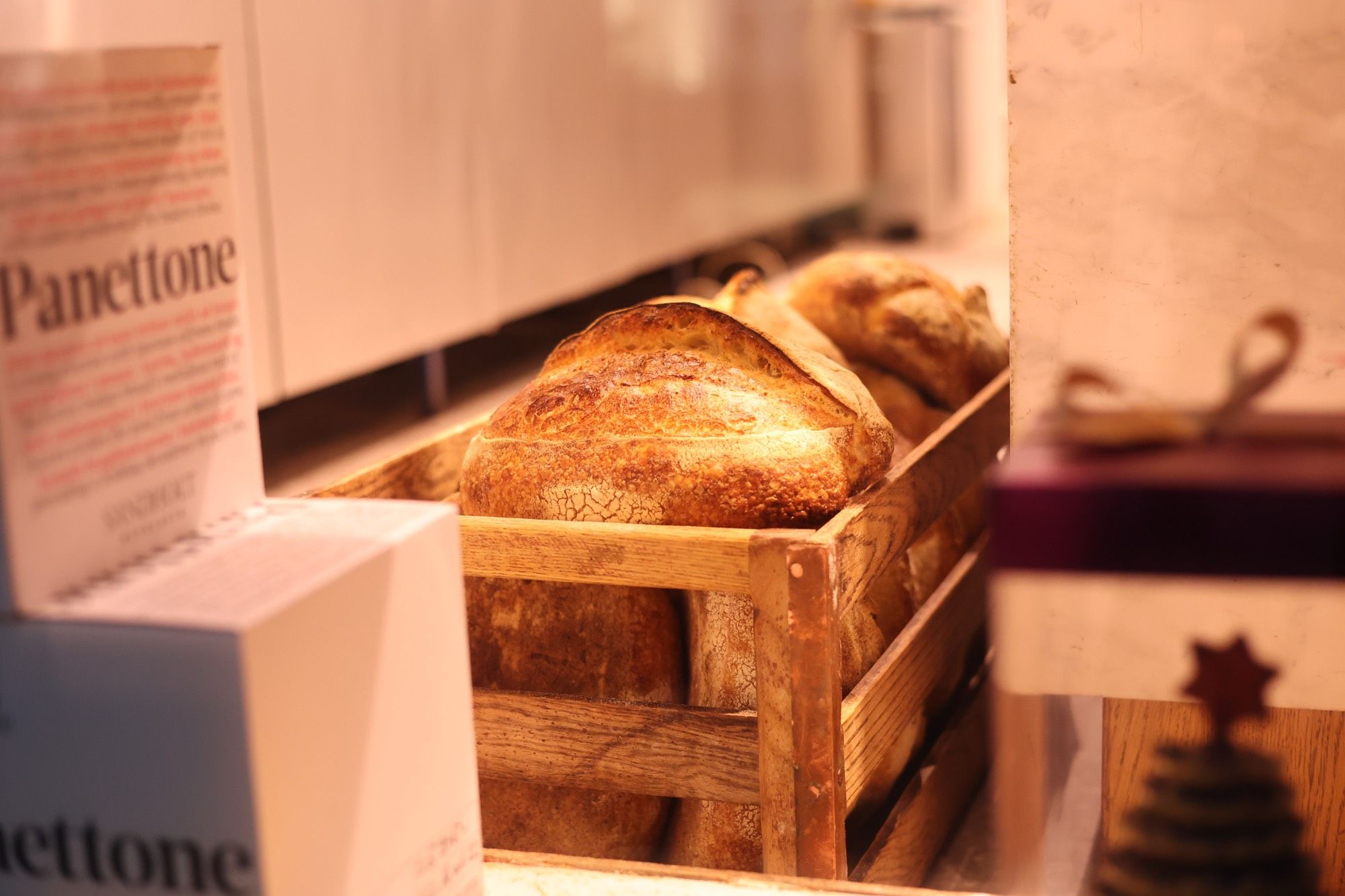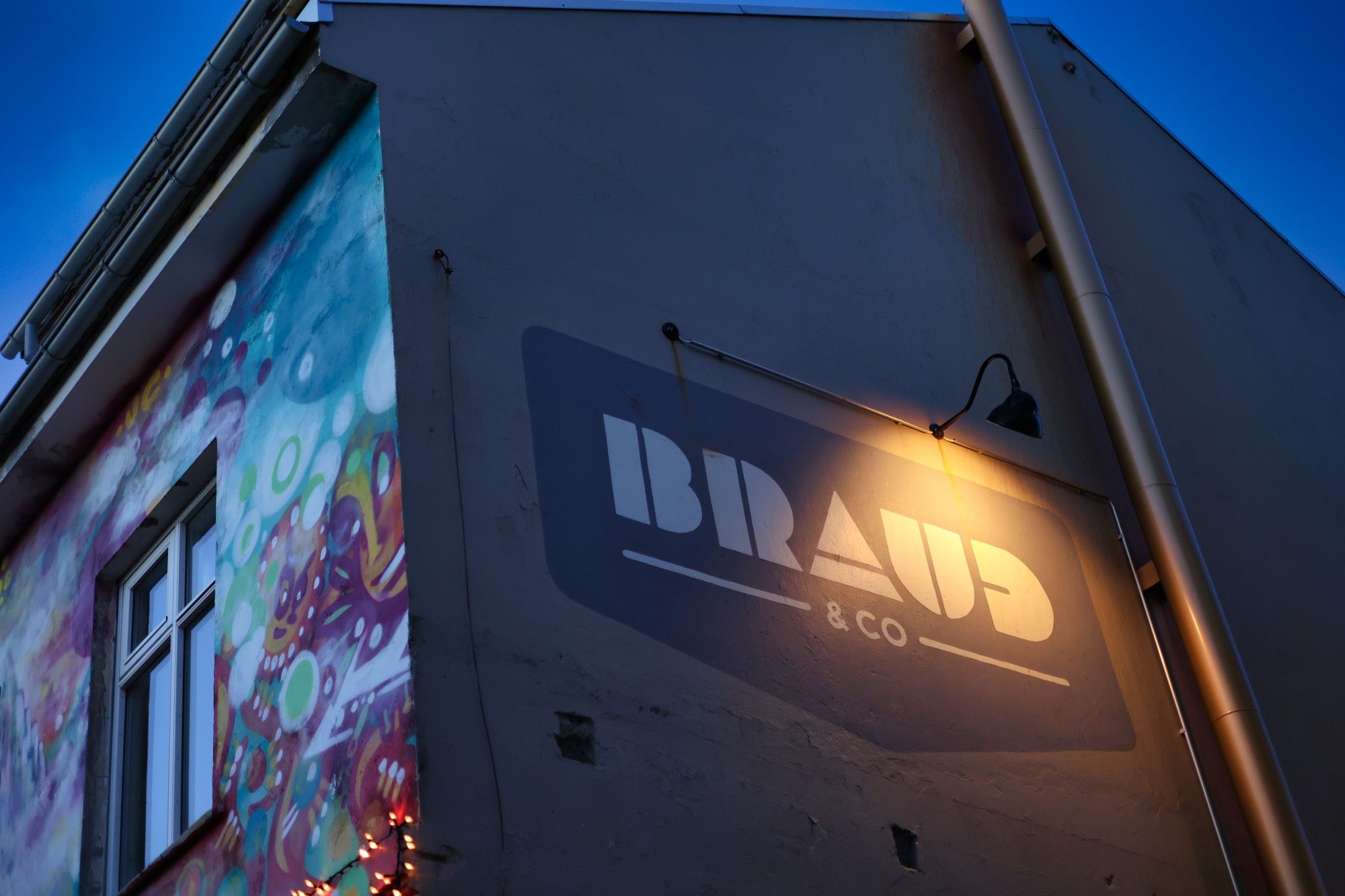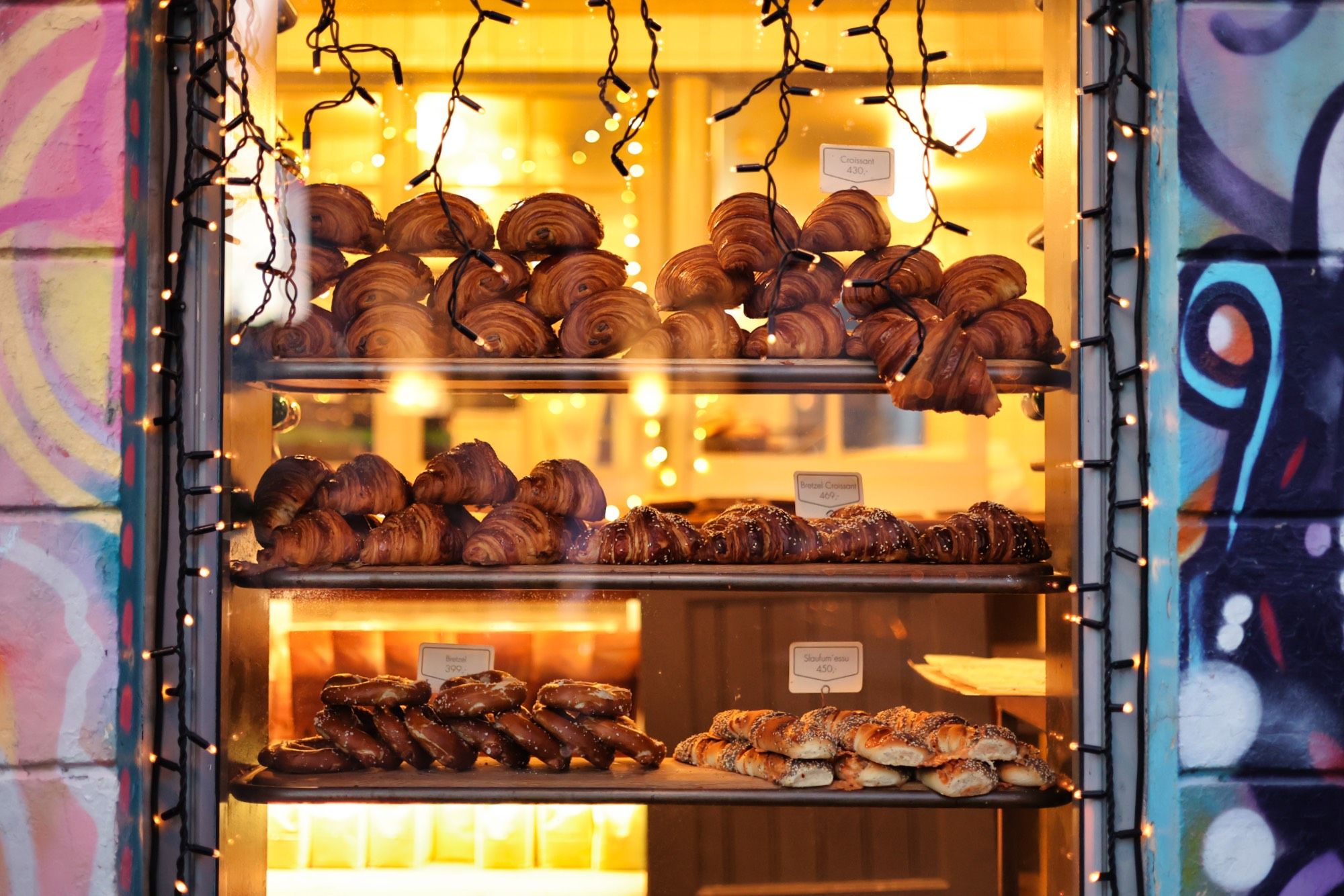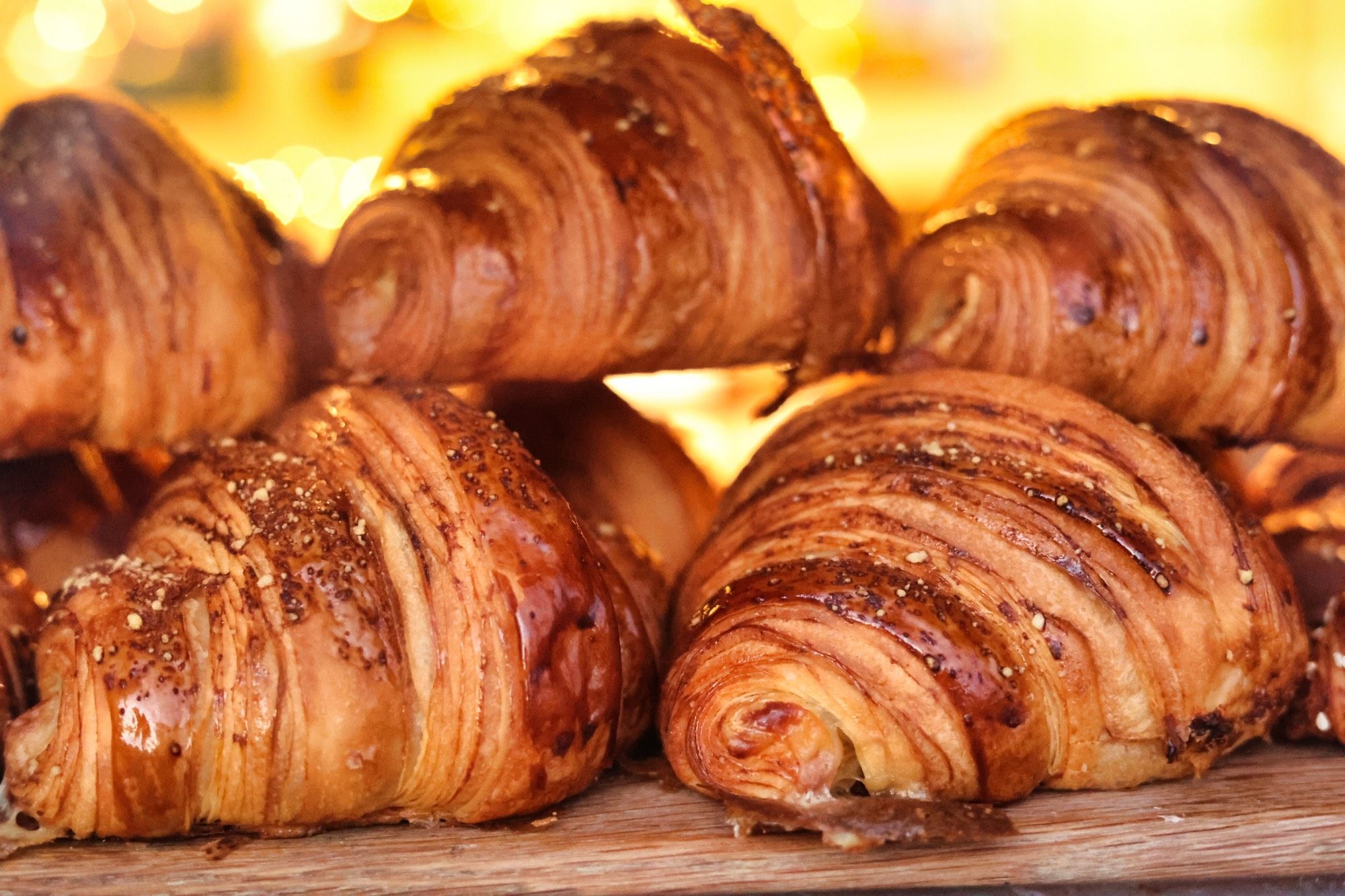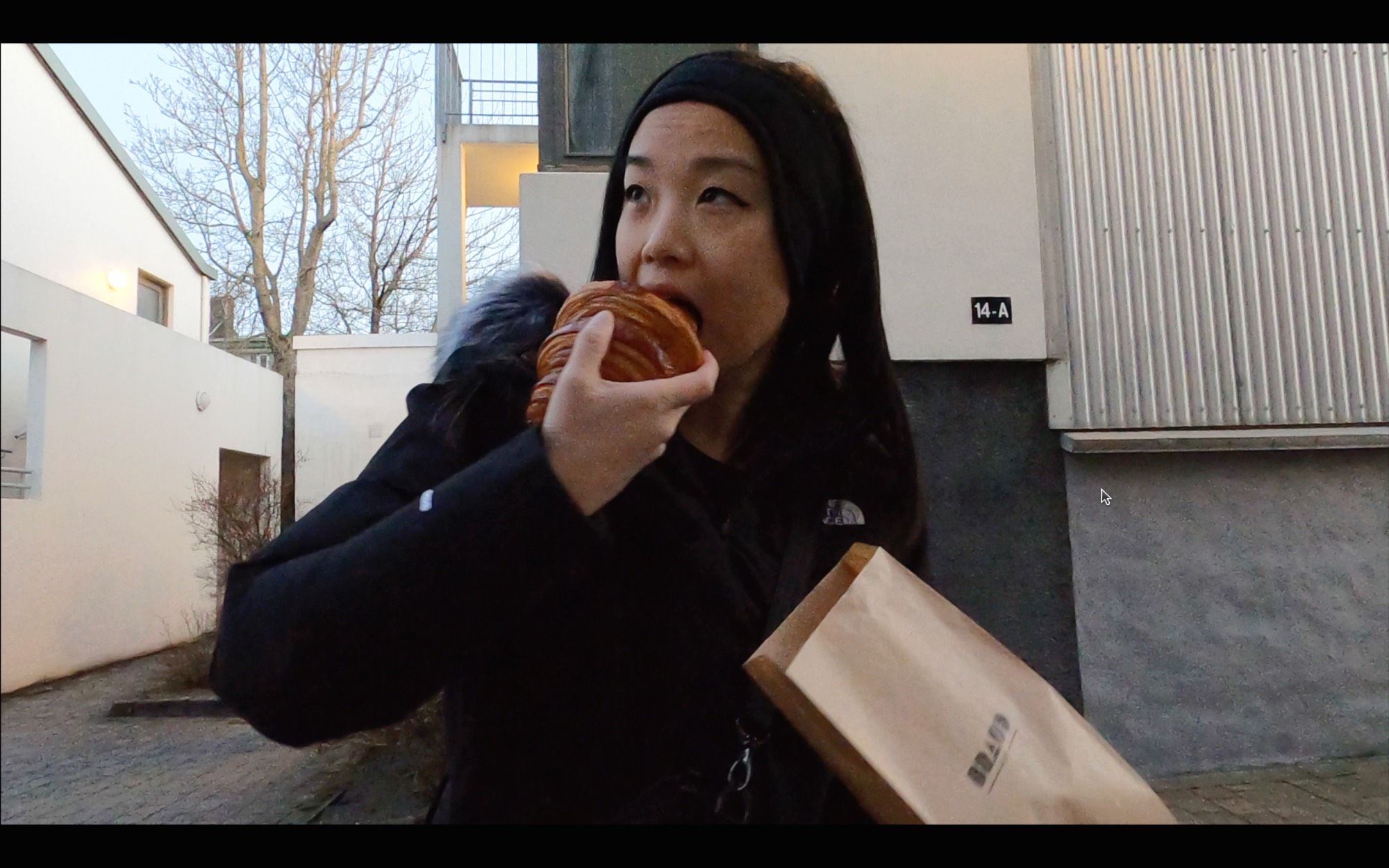 Coffee at Kaktus Espresso
I originally wanted to visit a café called Emilie and the Cool Kids, but they were closed for the holidays until the new year 😔 so I walked over to Kaktus Espresso which was just around the corner from Alda Hotel. It was so quiet that you wouldn't want to make a sound in there.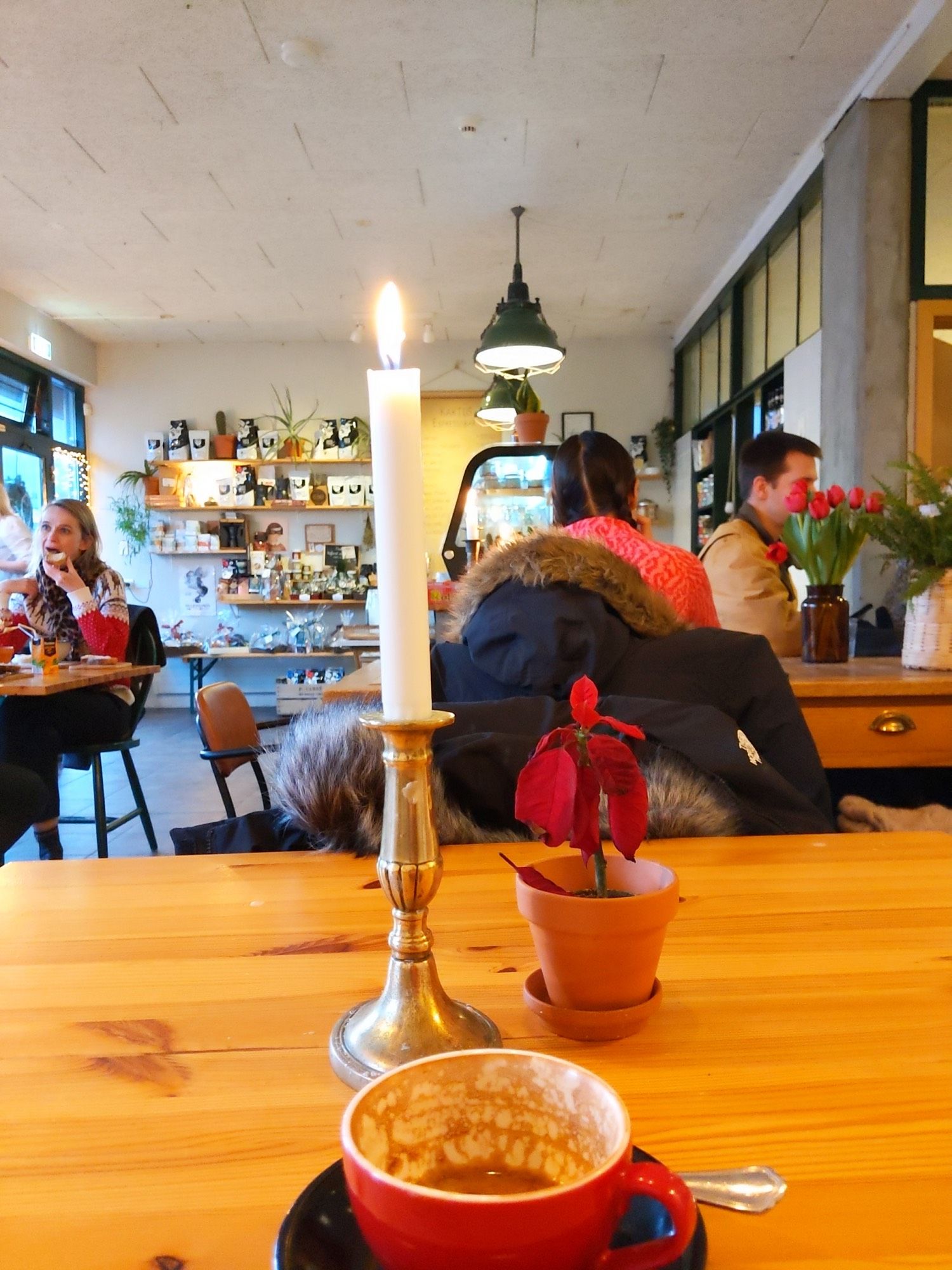 I ordered a flat white and found a spot to sit, and they brought it to my table. Coffee was excellent, vibe was lovely, and people respected the soft volume.
Lopapeysa sweater shopping
I knew I wanted to bring home a traditional Iceland sweater (lopapeysa) and did my research where to find genuine ones.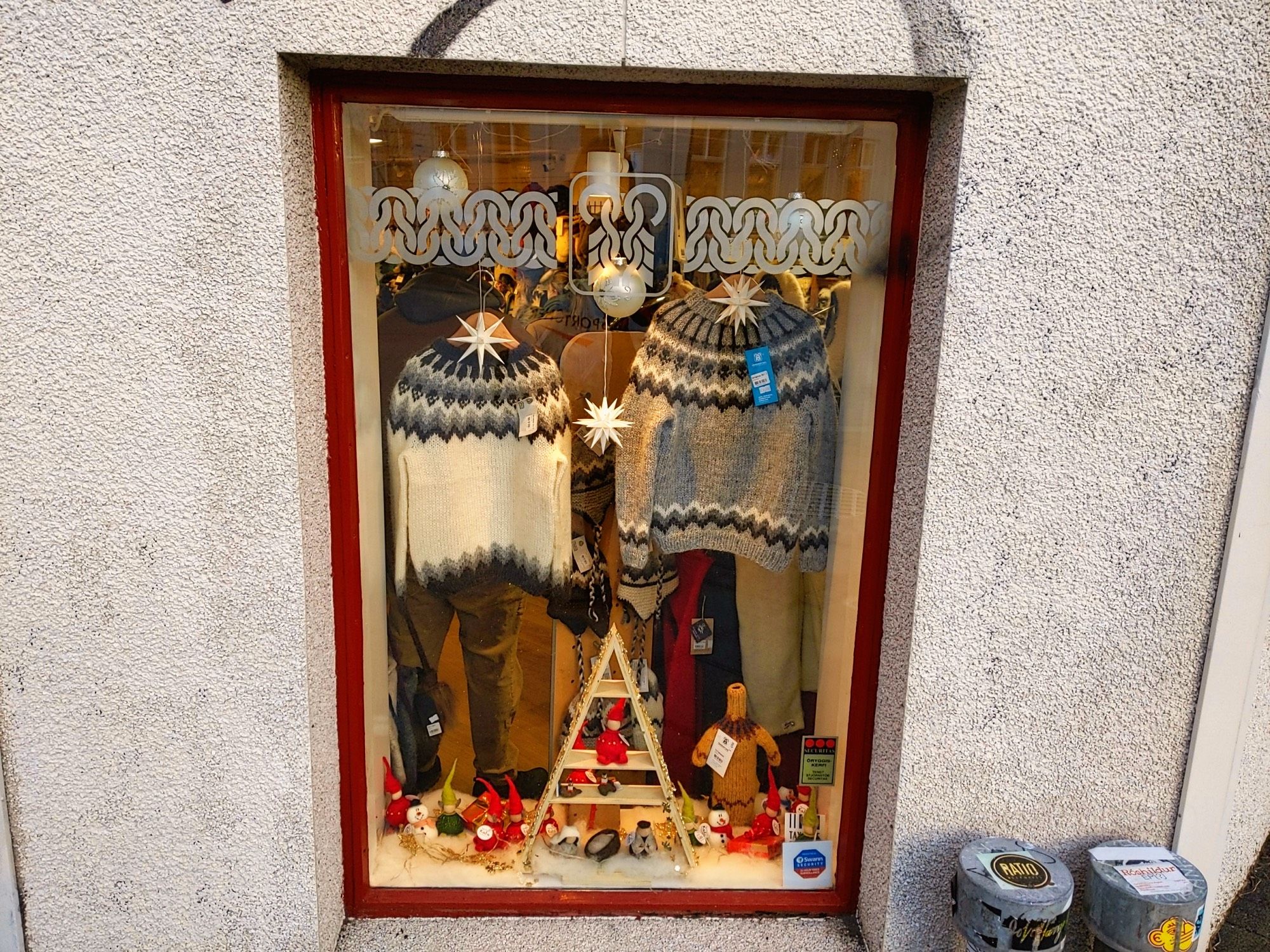 I paid a visit to the Handknitting Association of Iceland to shop for one. I found one with puffins on them, even though I have yet to see them in real life. A few other people picked it up and looked at it, and there was only one of that design left, so I scooped it up before anyone had second thoughts. I like that the design is different from the typical designs. I was tempted to get this one and another one with a traditional design but these sweaters can be pretty bulky so I just settled for one this time. Maybe on my next visit I'll get another :o)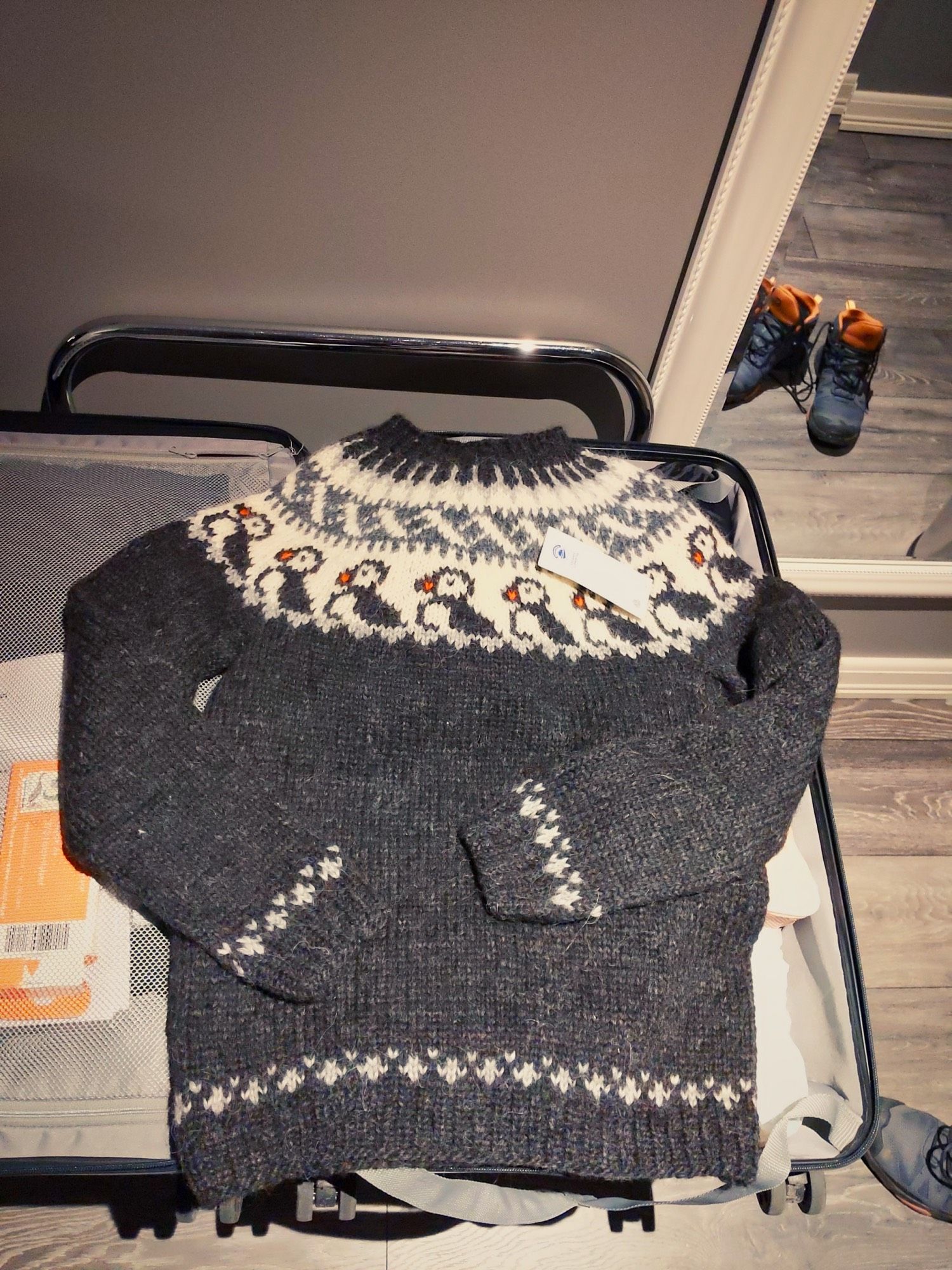 Lots of stores sell Lopapeysa sweaters, but unless you're an expert at detecting how they're made, genuine ones are found at Handknitting Association of Iceland in Reykjavik.
Genuine Lopapeysa sweaters not cheap. They are hand knit by an Icelander with the best wool yarn, and they can take hours or days depending on the design. Mine was 30000 ISK, or $300 CAD, and I was able to get tax refunded (about 4000 ISK, or $40 CAD) when I filled out the tax refund form and submitted it at the airport. So in total, it was about $260. I know it sounds astronomical for a piece of clothing, but these are so warm that you could wear it with a turtleneck underneath and go for a walk without a parka in -10˚C weather.
Lunch at Fishmrkt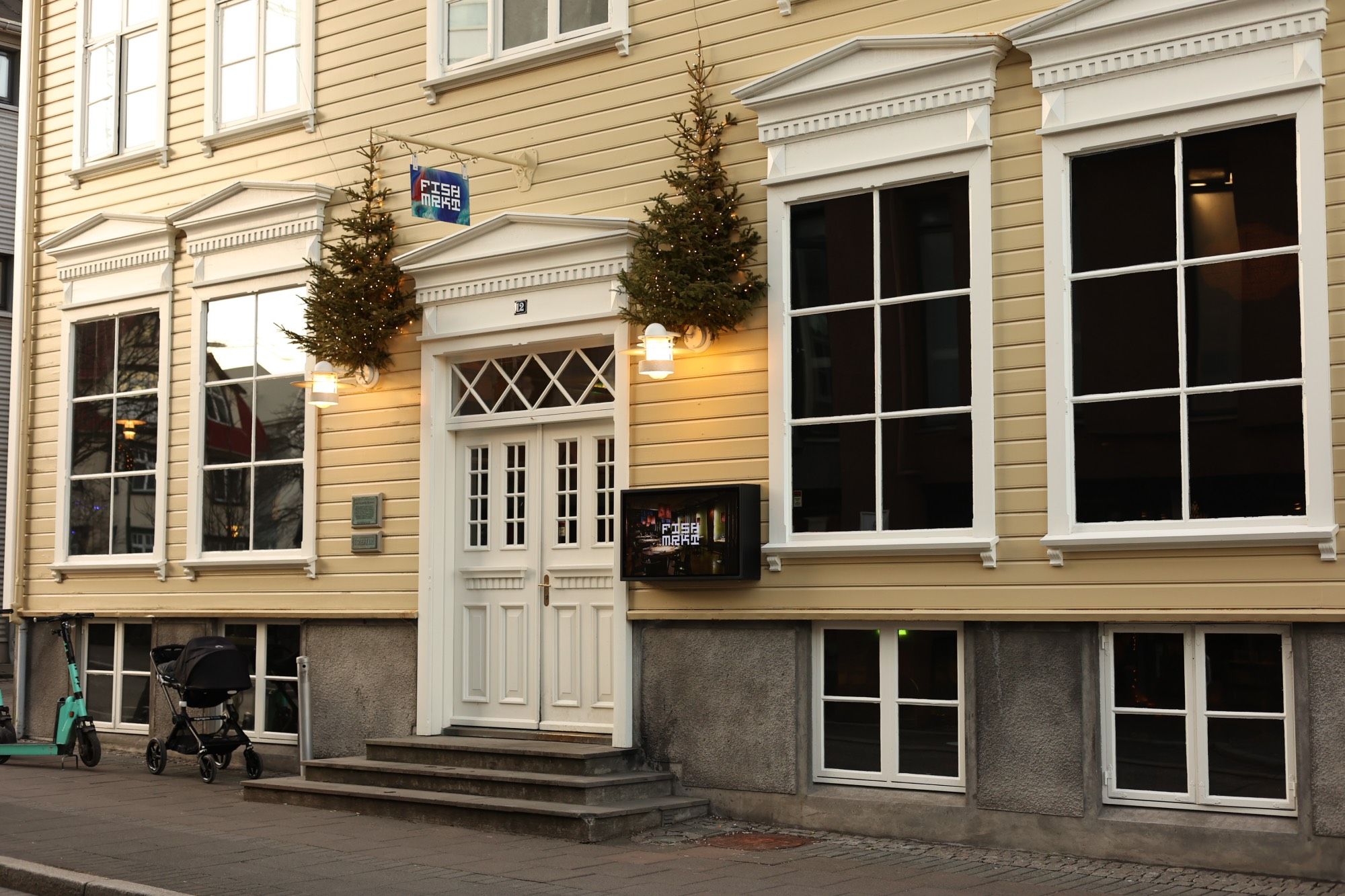 Fishmrkt was the only high-end restaurant reservation I had during my whole trip and it did not disappoint. I opted for a lunch experience as the prices of the same meals are often $10-20 lower than if you go at dinner time.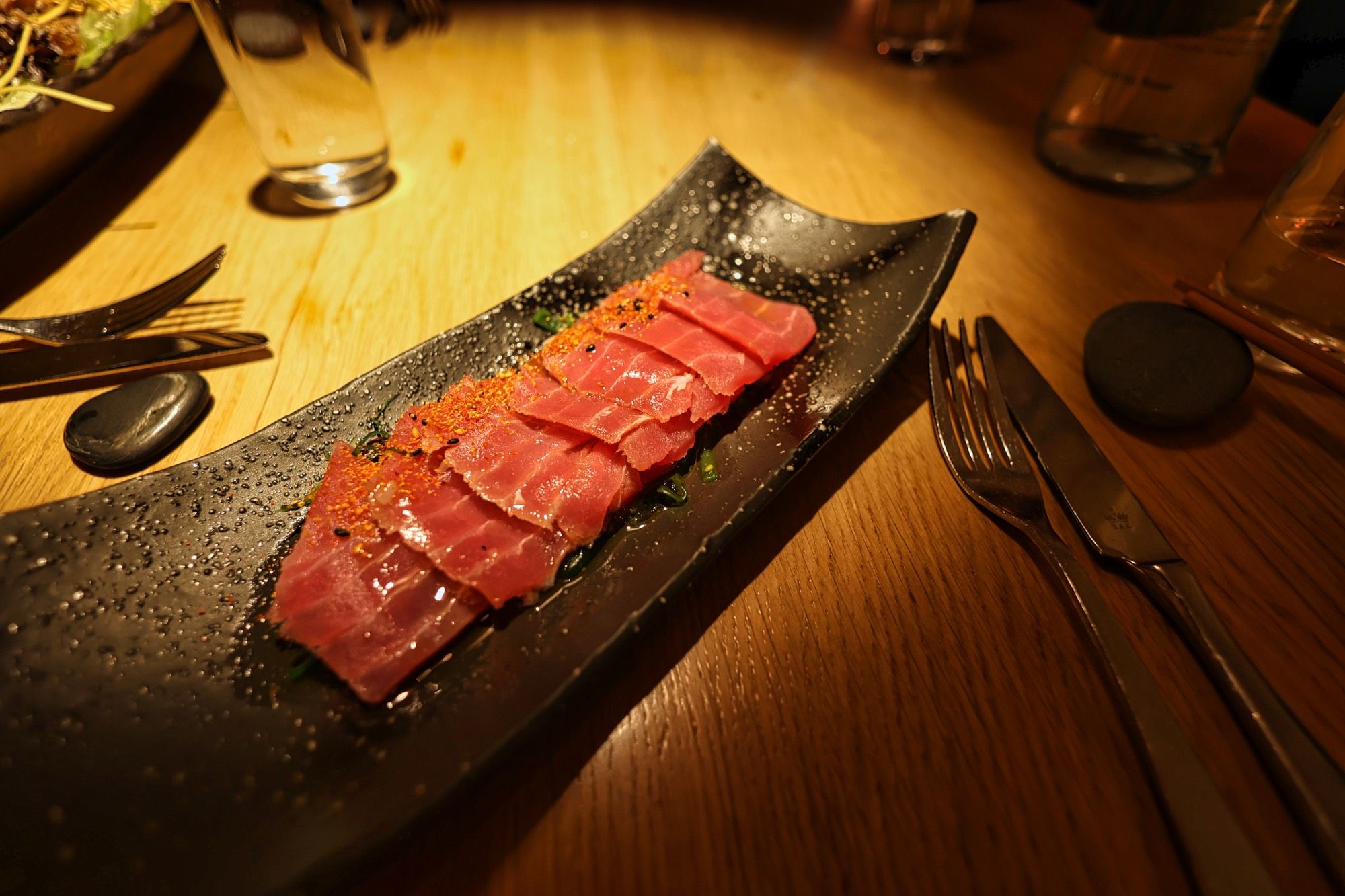 I ordered the sushi platter. I should have ordered the traditional Icelandic dish (served only on December 23rd) which was the fermented skate, but my brother ordered it and I was able to have a taste. The sushi was delightful and so fresh. With Iceland being a country known for its seafood, it was the perfect blend of home comforts and tasting what they're good at.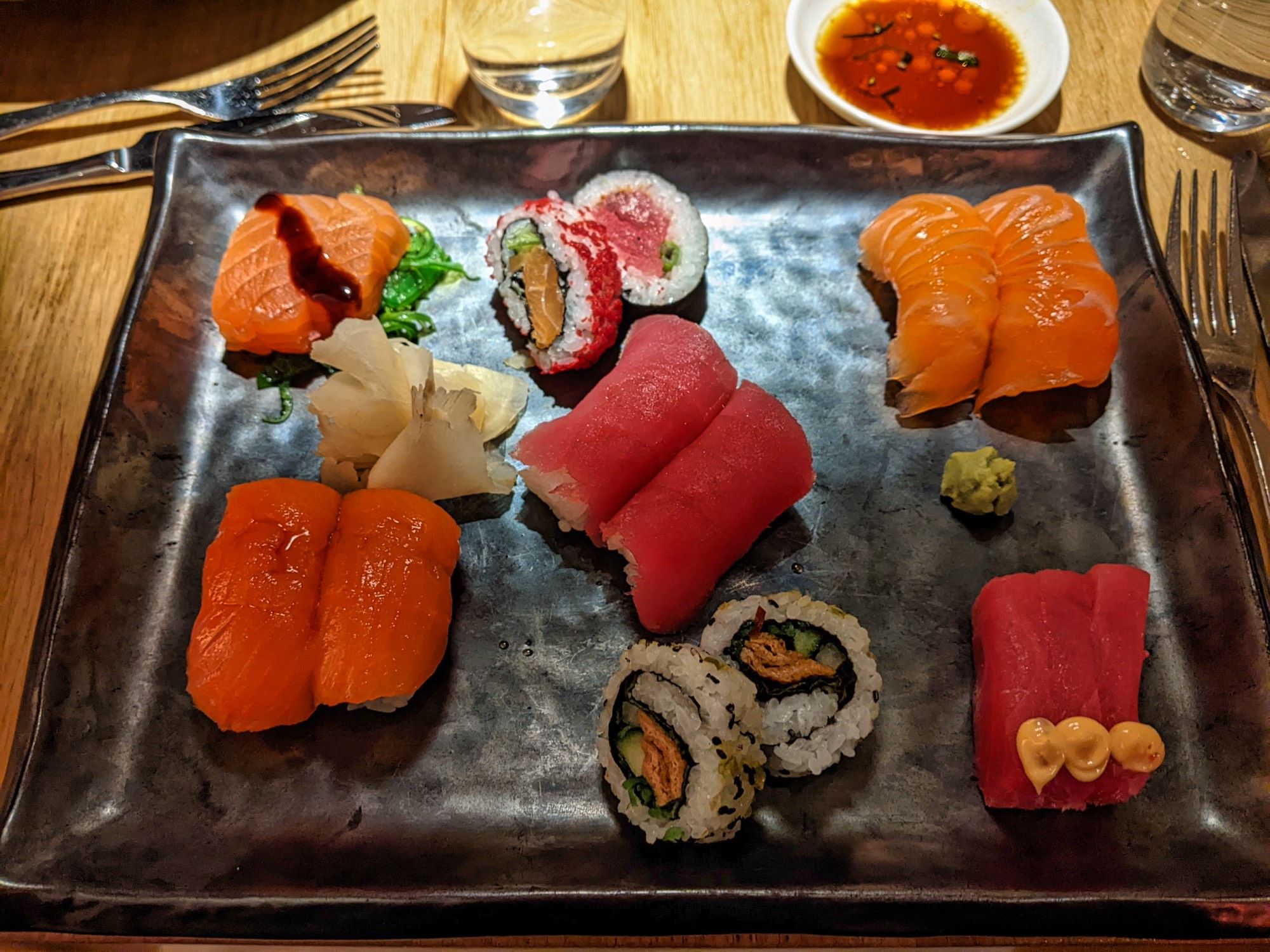 Although you're going to have to spend a lot of money for food in Iceland in general, my tip is to enjoy higher end meals at lunch, and have a casual supper/dinner like a hot dog or pizza. Don't skimp on good experiences! Just enjoy them at a time when the prices are adjusted.
Also, make reservations! Most restaurants have limited seating and due to Covid protection measures, the number of seating may be even more limited.
Photo shooting and shopping
In the afternoon, I walked with my dad and brother to an outdoor art installation called Þúfa (th-oo-fha), meaning the Tussock. It is a 8m-tall grassy mound constructed out of 4500 tons of gravel. At the top, there is a type of hut that's used to make harðfiskur (dried fish). It stank, and you can only imagine what it smells like in the summer.
There were no railings and I was feeling cautious so I opted to just stay on the ground and watch dad and brother make it to the top.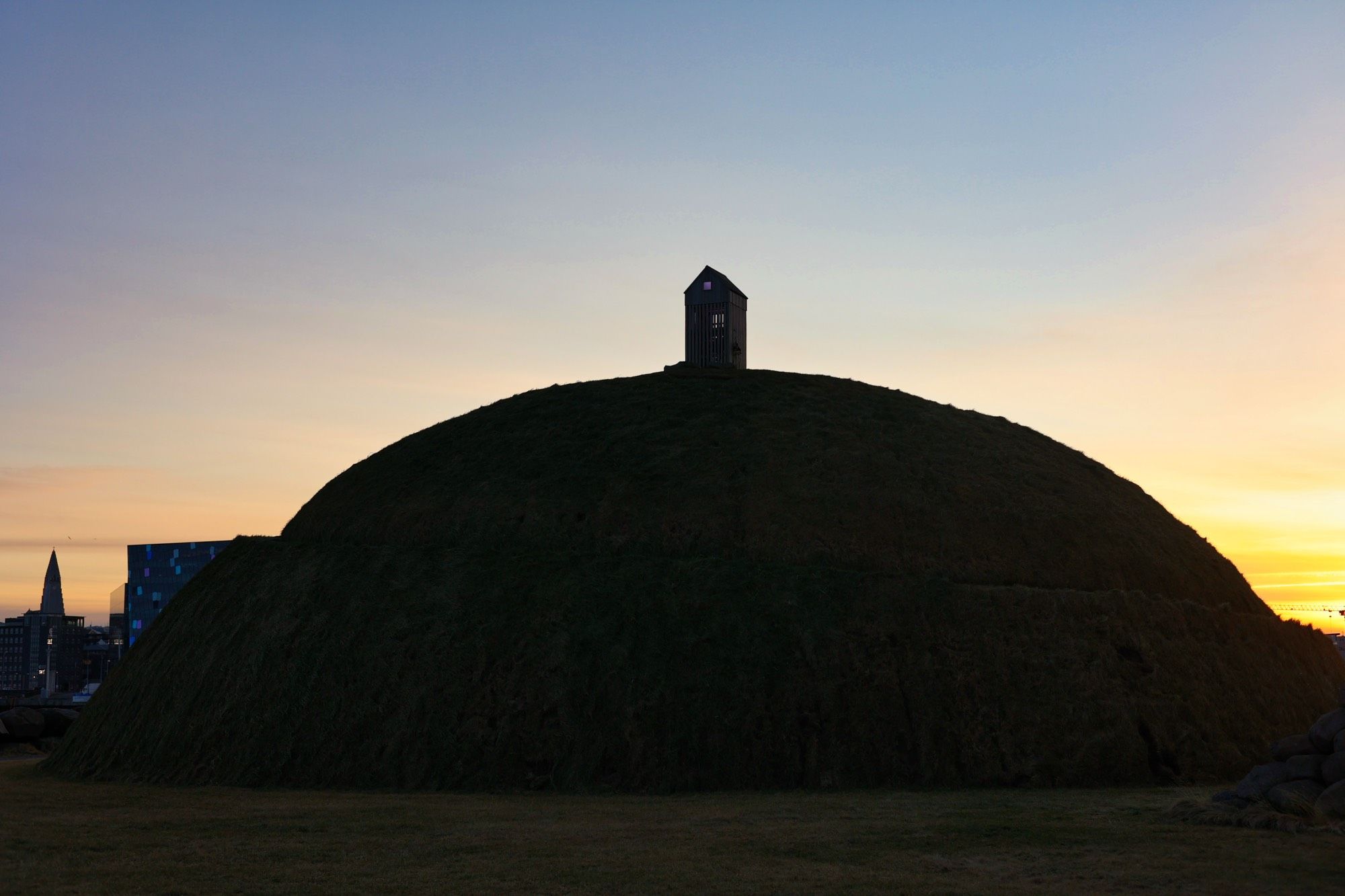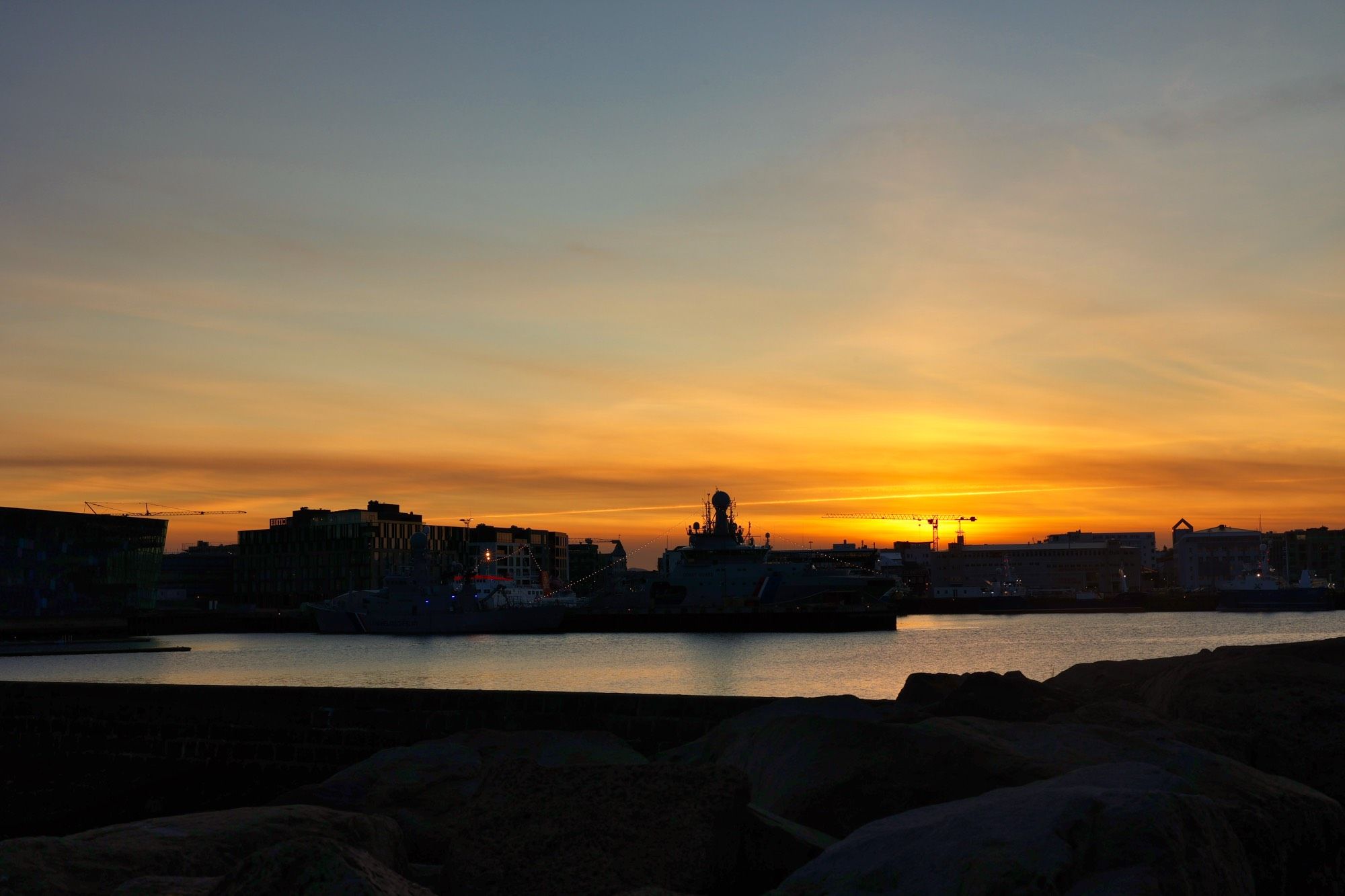 It was a 45 minute walk from the city center to get to that art installation, and we weren't in the mood to walk 45 minutes back, so we decided to try out Reykjavik's public transit system, Strætó. We caught the #14 bus (Verslo) back into town. It cost 500 ISK or $5 CAD for a bus ticket that offers you unlimited rides for 1.5 hours.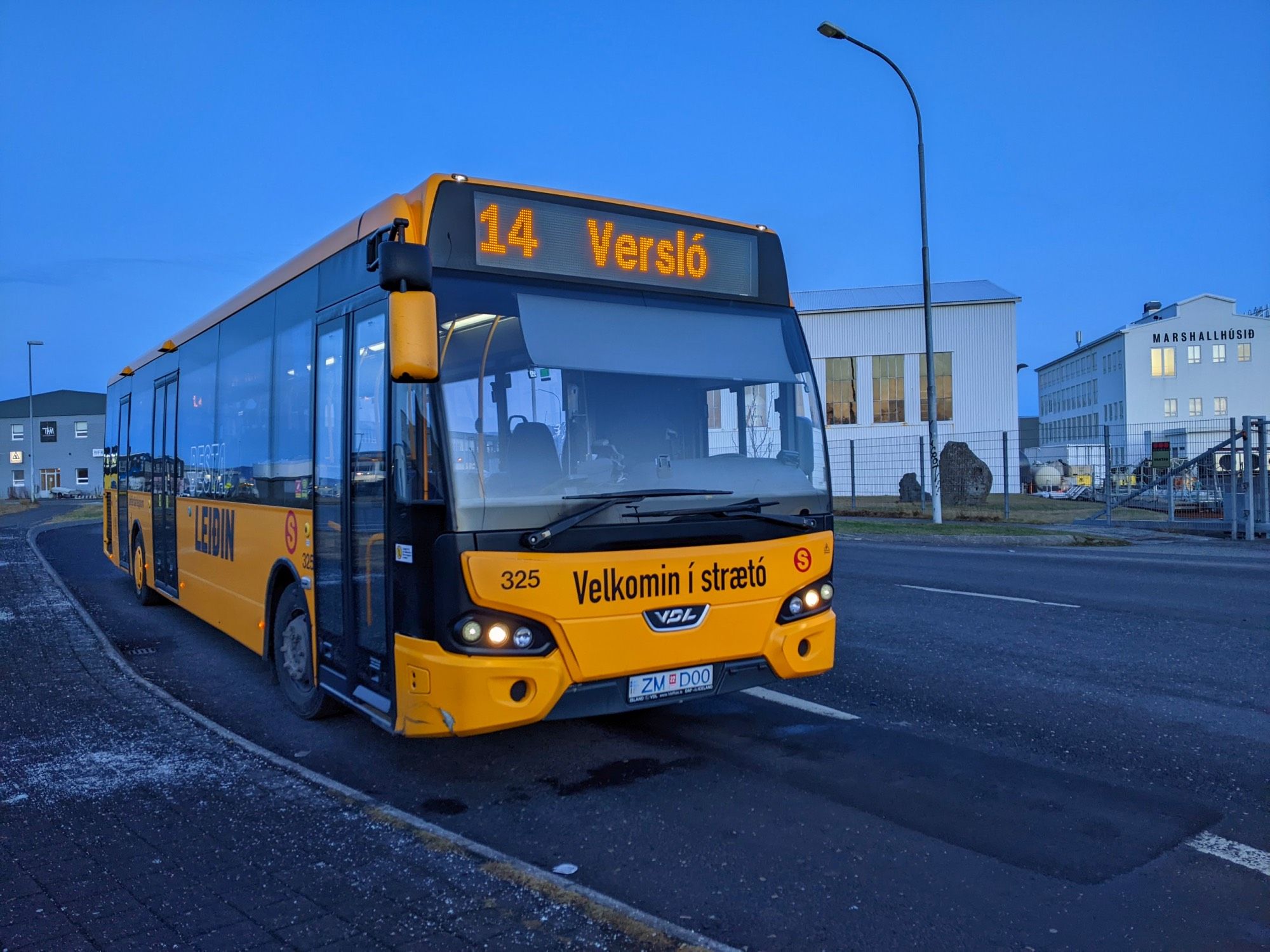 I like taking public transit in every city I visit, to compare and contrast them to Toronto's TTC system. They're all more or less the same, but I like that this one had a screen that told you which stops were coming up ahead.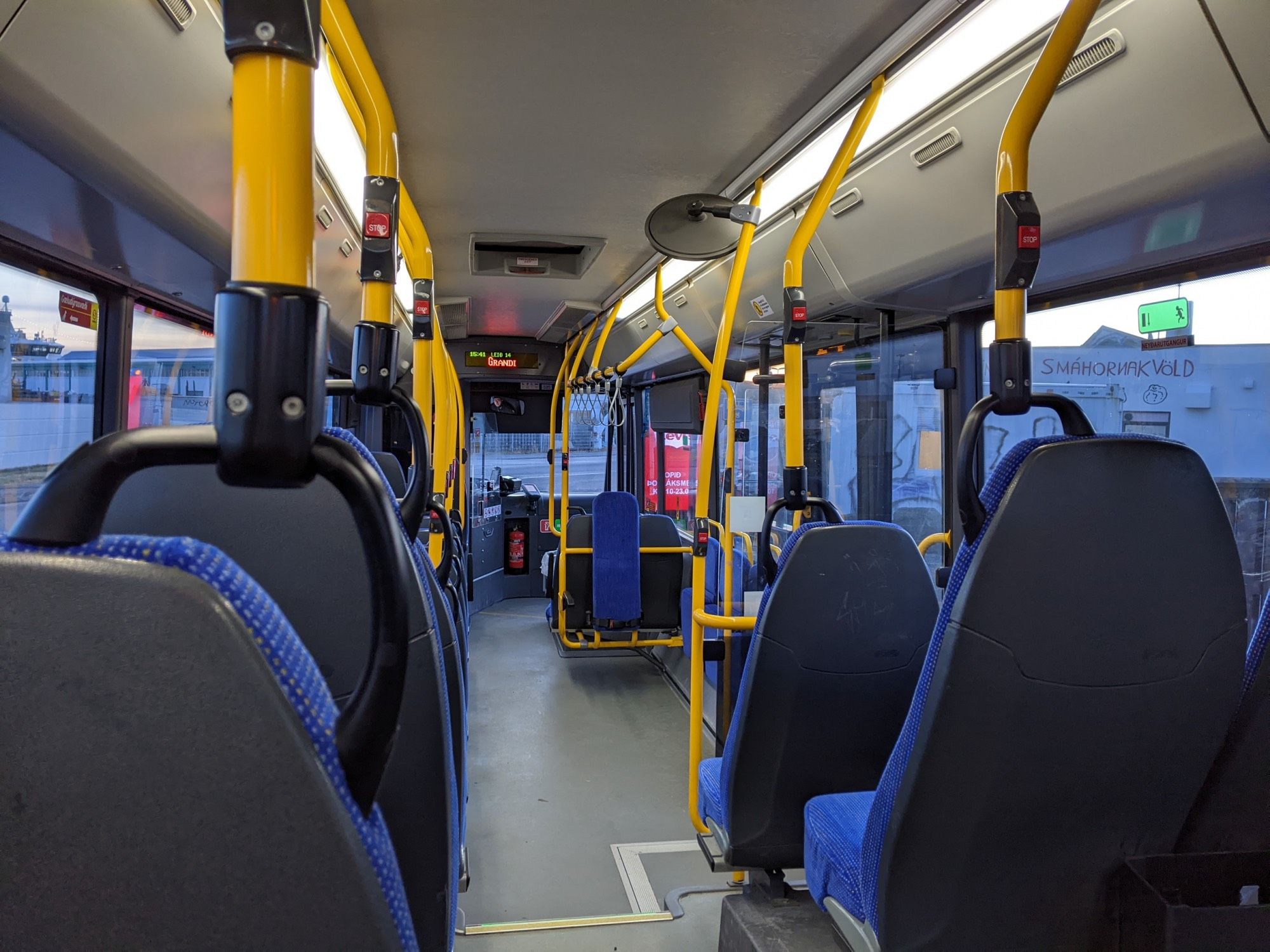 Once back in the city center, I was determined to check out as many Icelandic craft beer bars as possible. I found one called Einstök ("Ein" is pronounced like "ain't no mountain high enough", and "stök" is pronounced like "stock market").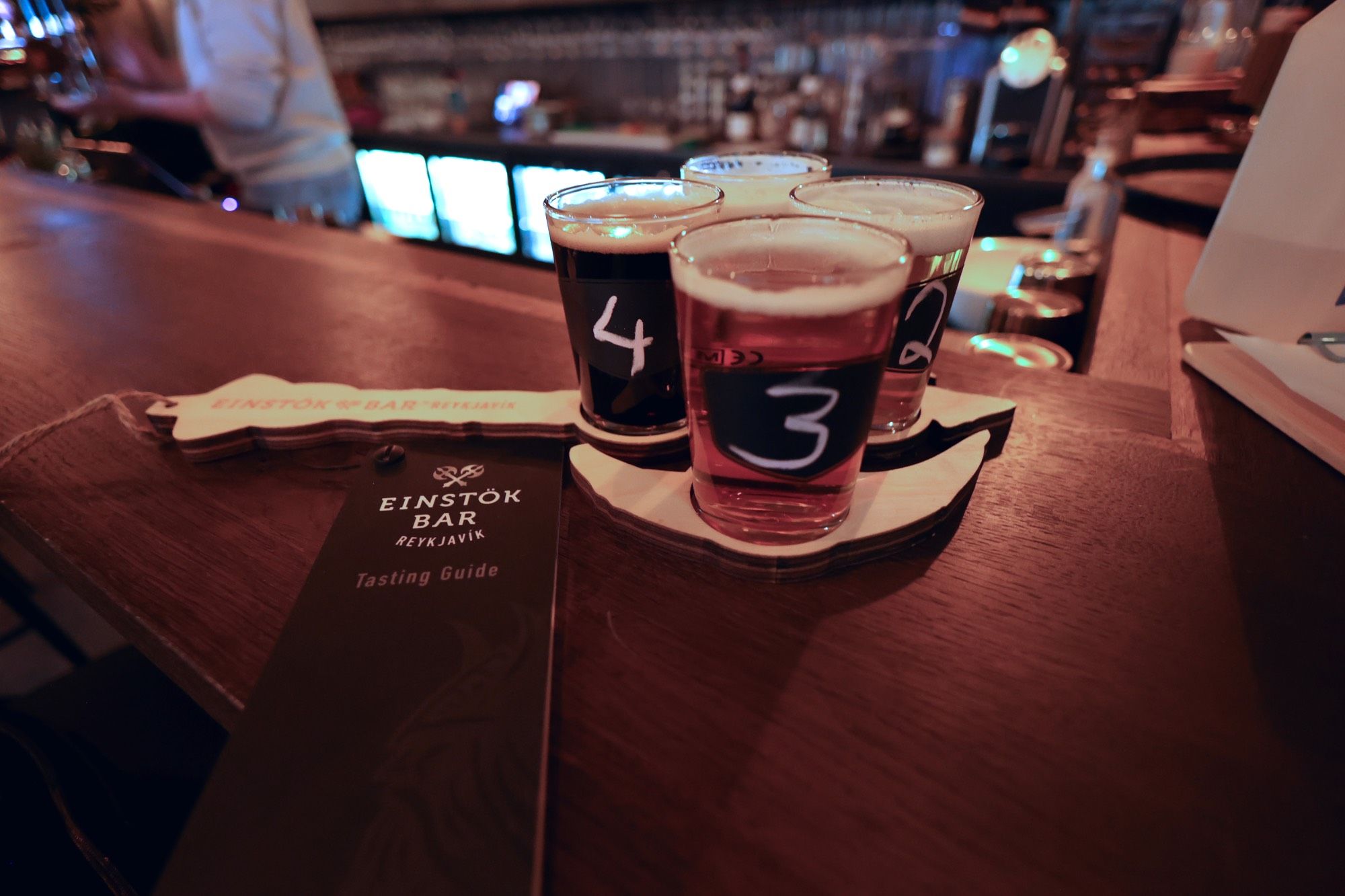 I wanted to try out all their beers that I couldn't get at home, so I did a flight. For 4 samples (about 4 oz each), I paid 3000 ISK or $30 CAD (yikes!). For comparison, 16 oz is a pint, so I basically paid $30 for a pint of beer. There is no Happy Hour pricing for flights. I probably should've just ordered full pints of each but I do not have the capacity for that :~)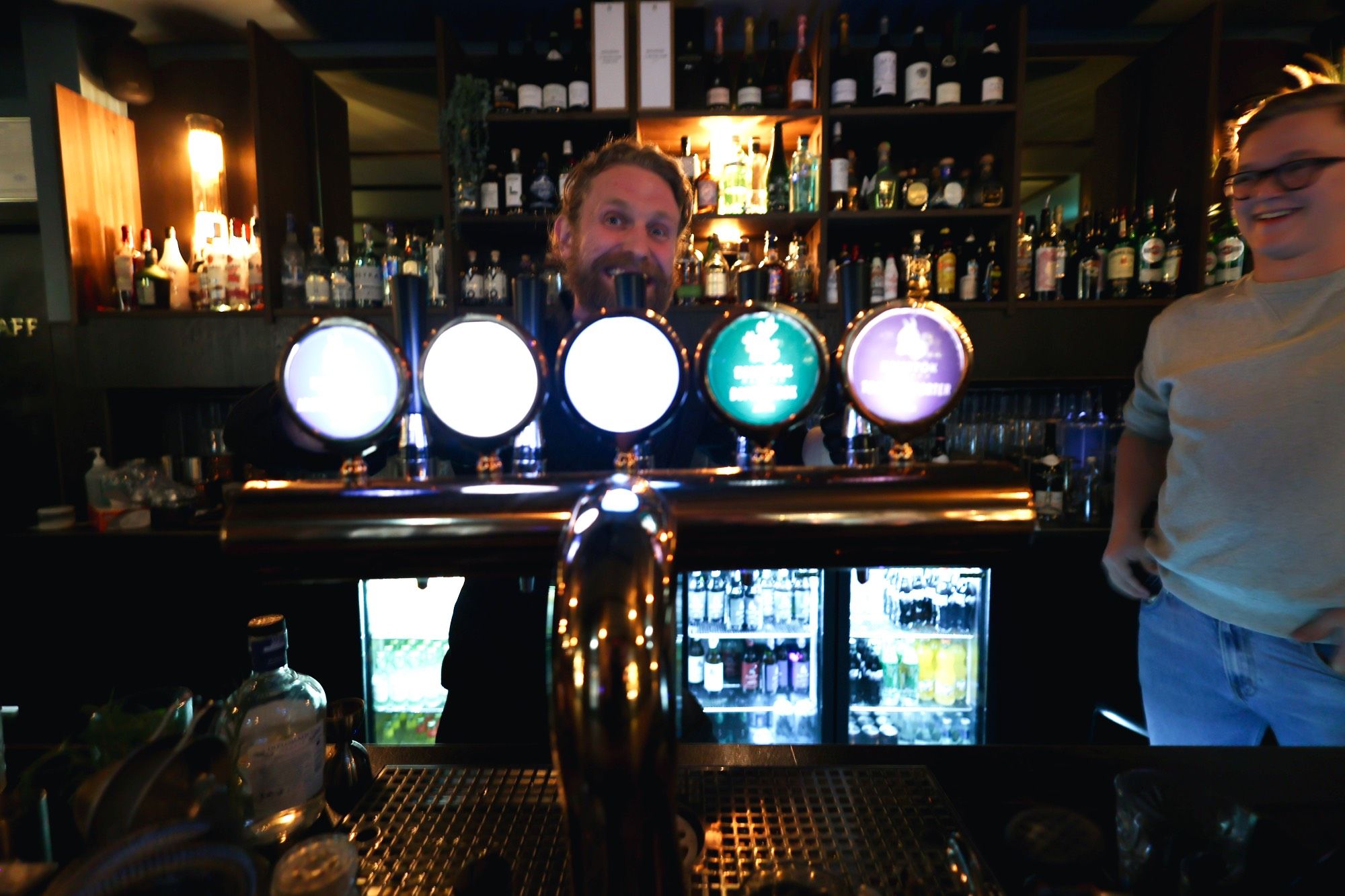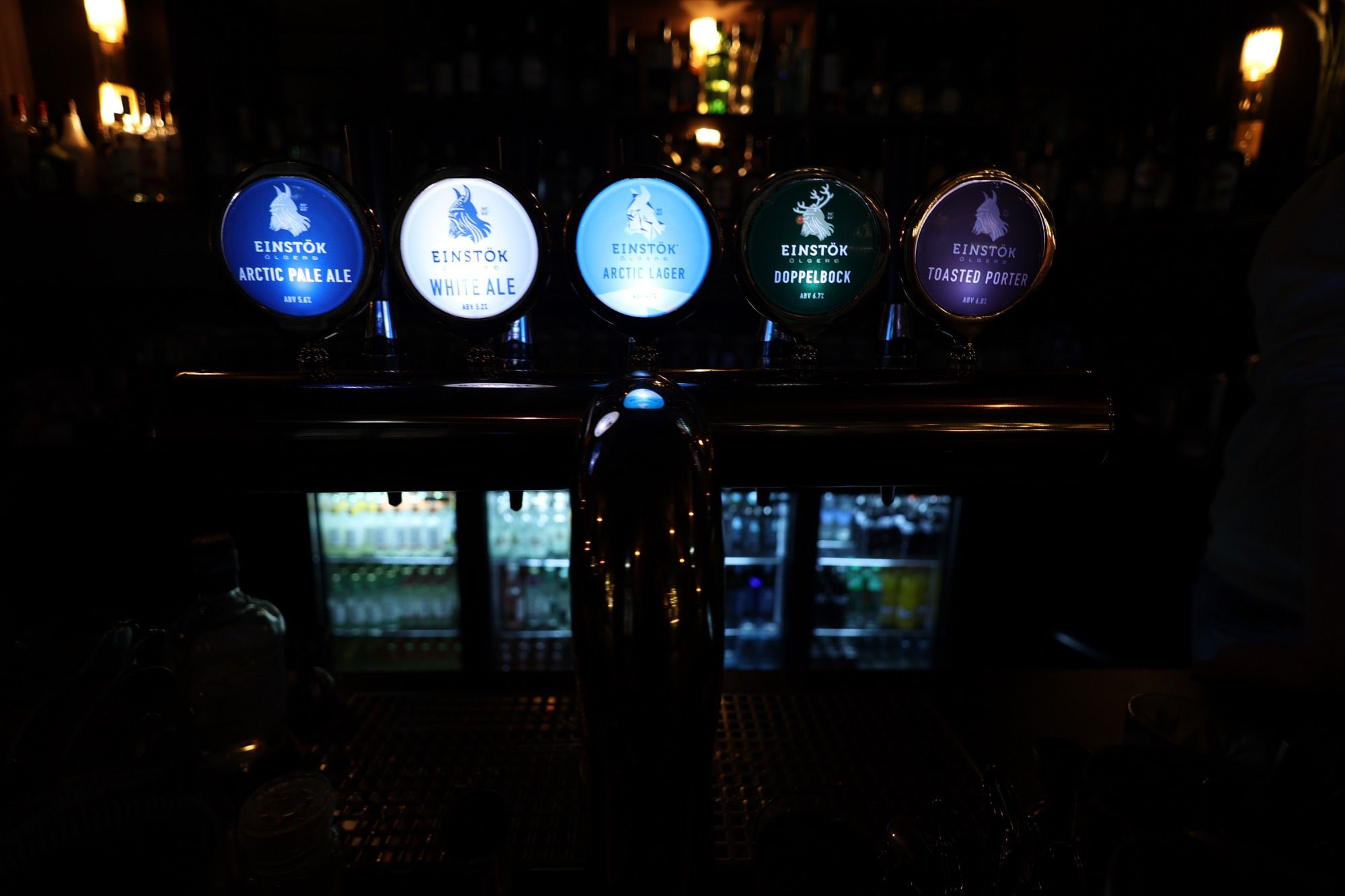 After that I went to Skuli Craft Bar which is another highly rated bar across the city, so I went for a leisurely walk there from Einstok. The bar had a cool vibe and definitely a nice place for a date or a couple soft-spoken friends.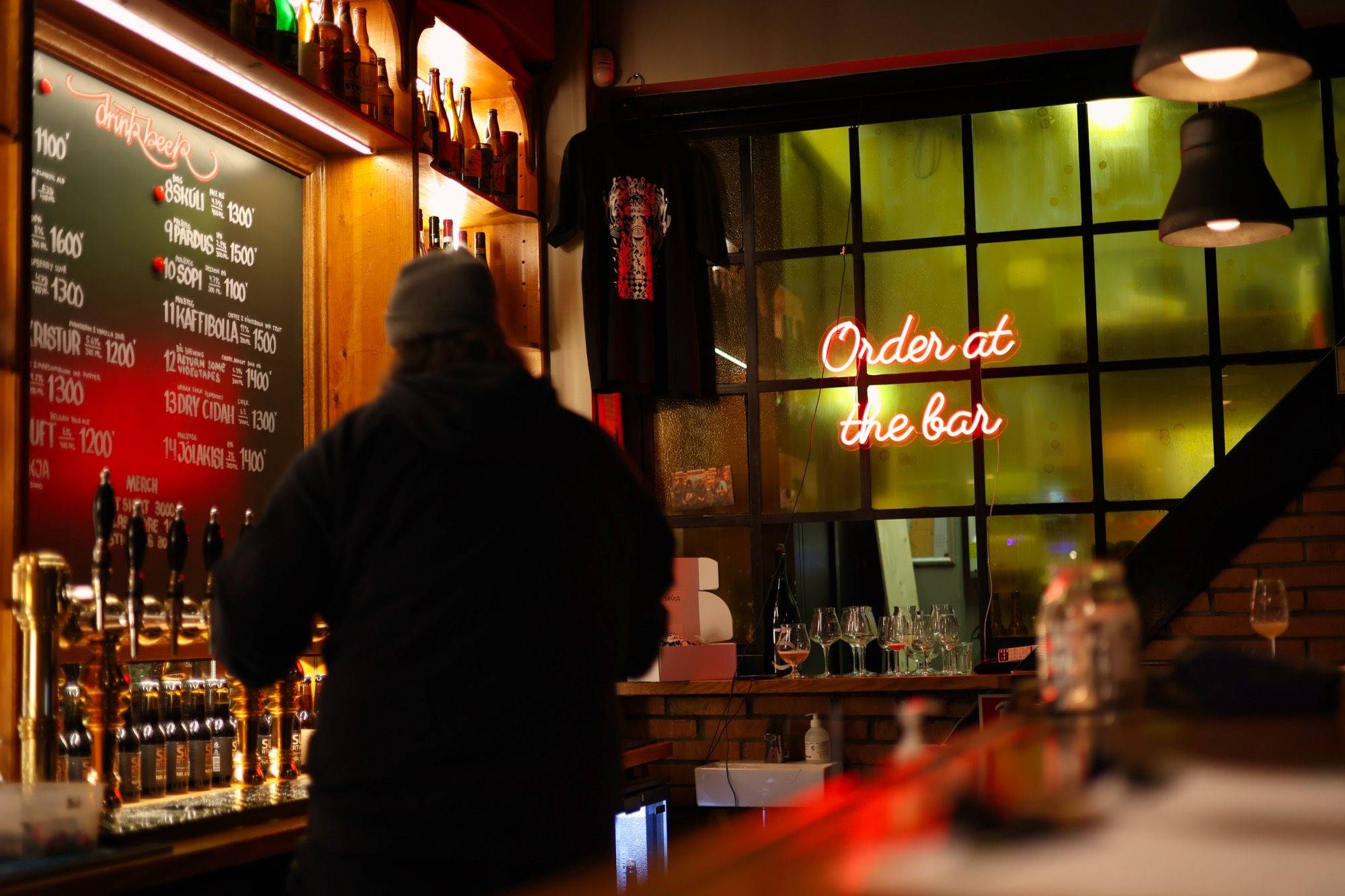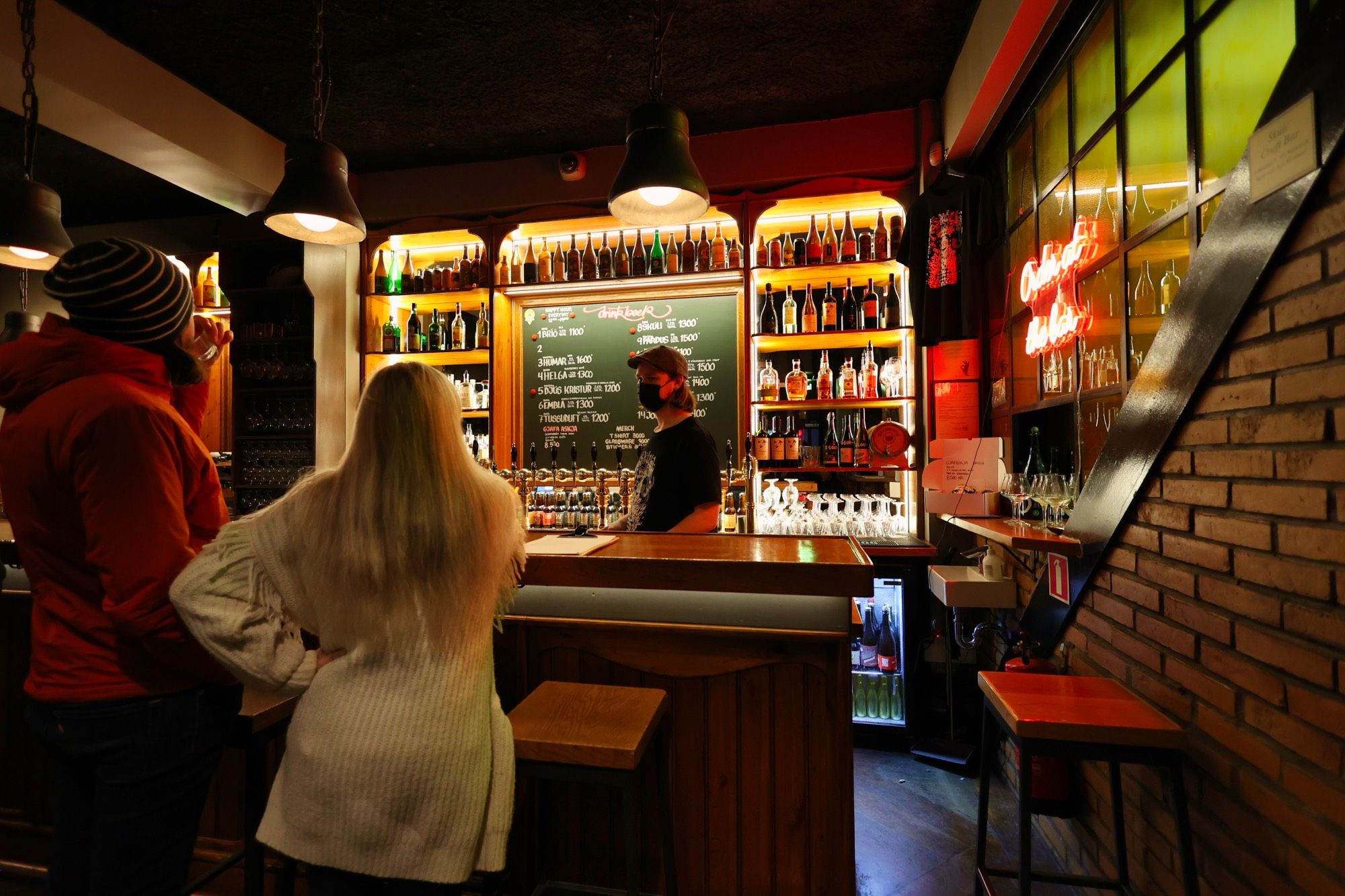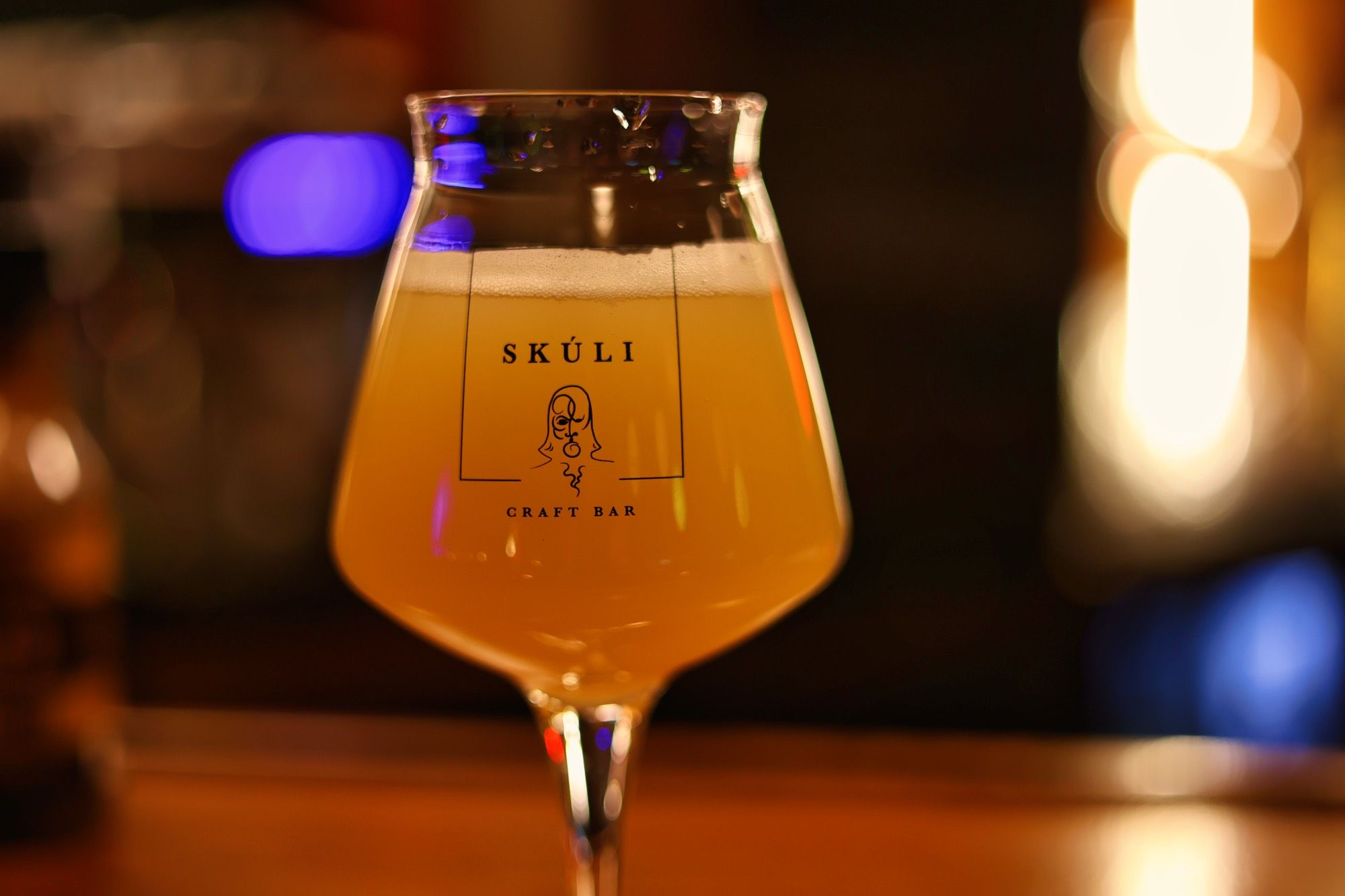 Then I had dinner at one of the two ramen restaurants in Reykjavik: Hi Noodle.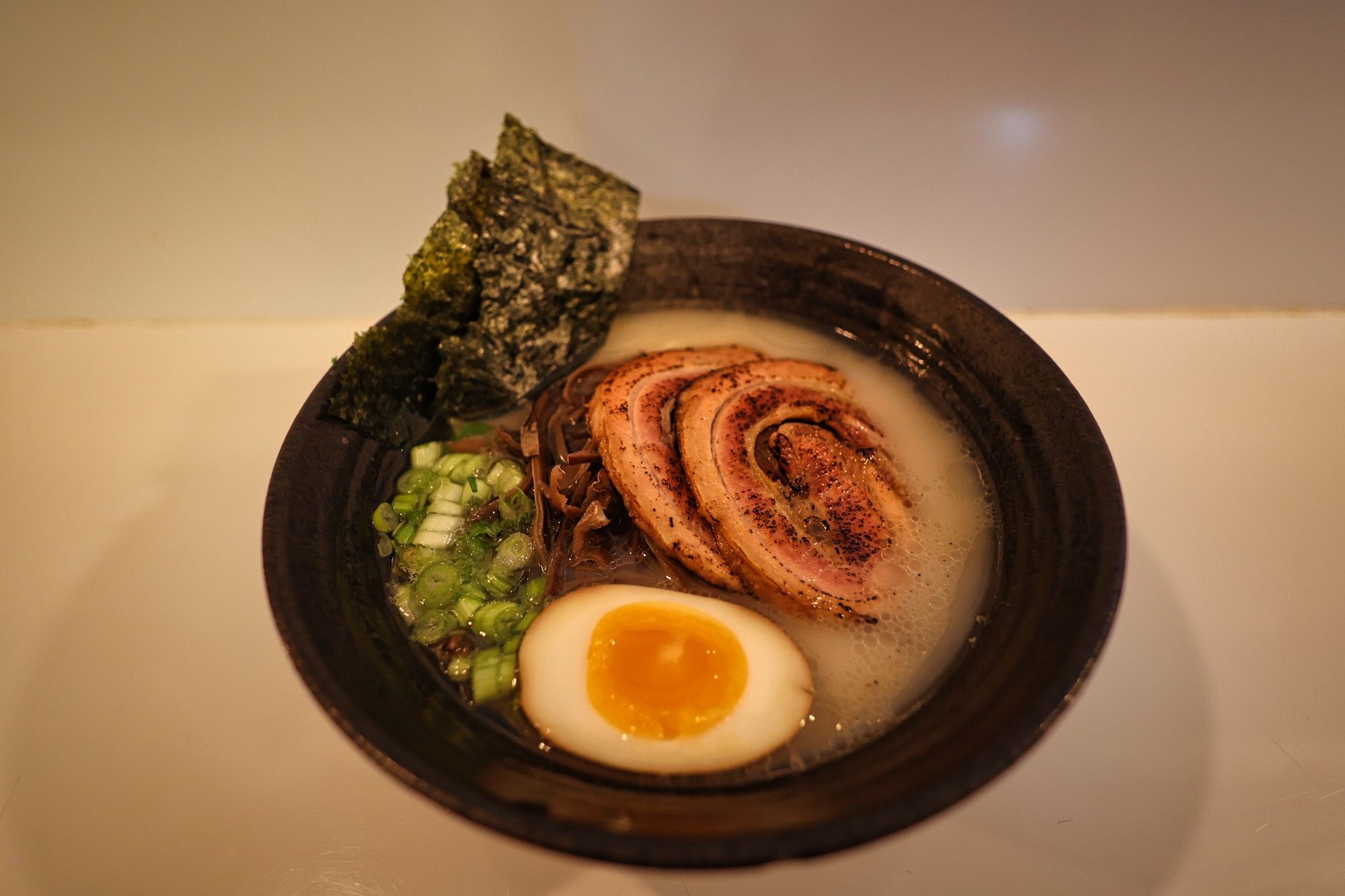 The broth was not too rich and not too thin, which I really enjoyed! This set me back about 1900 ISK or $19 CAD.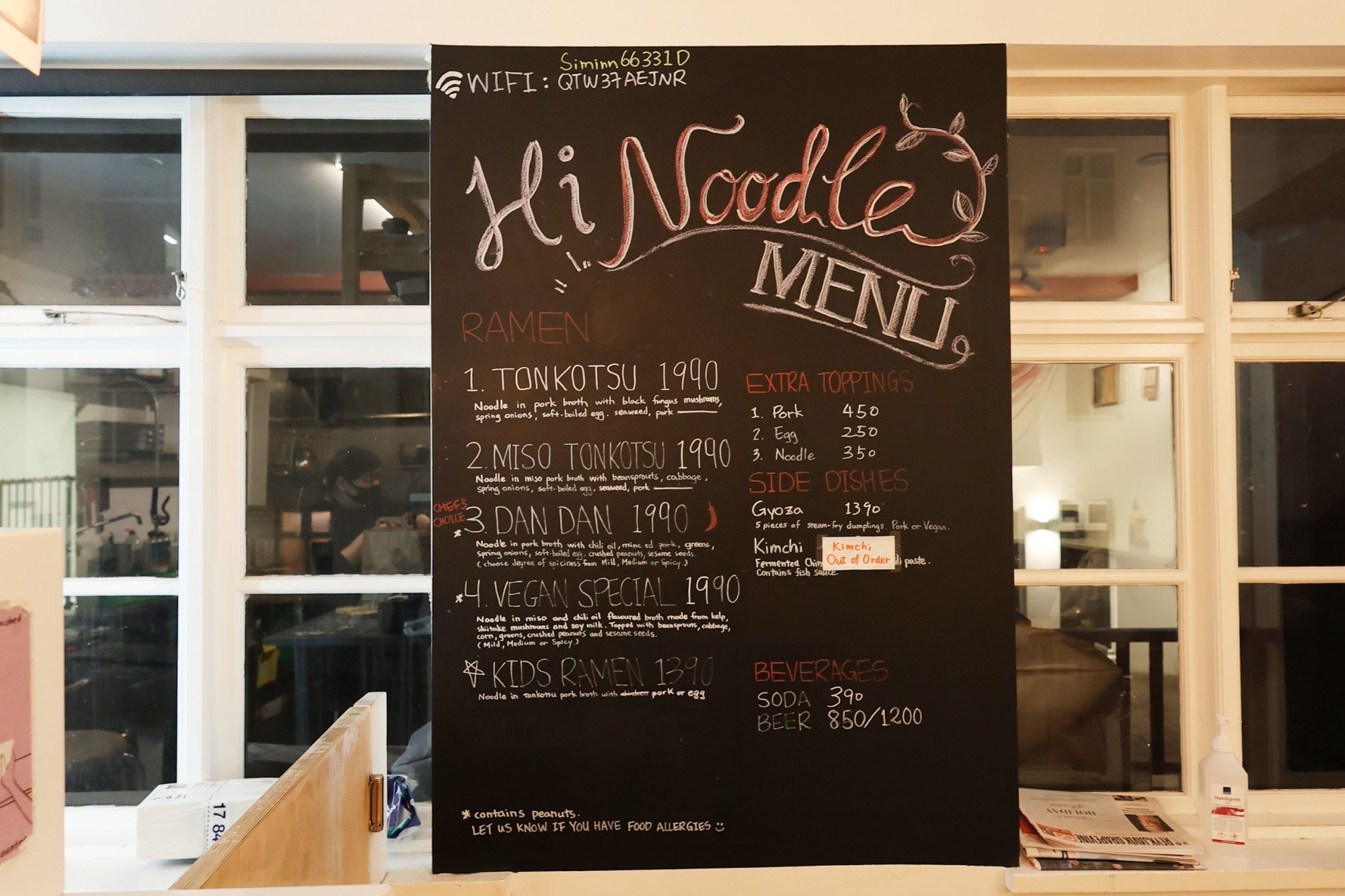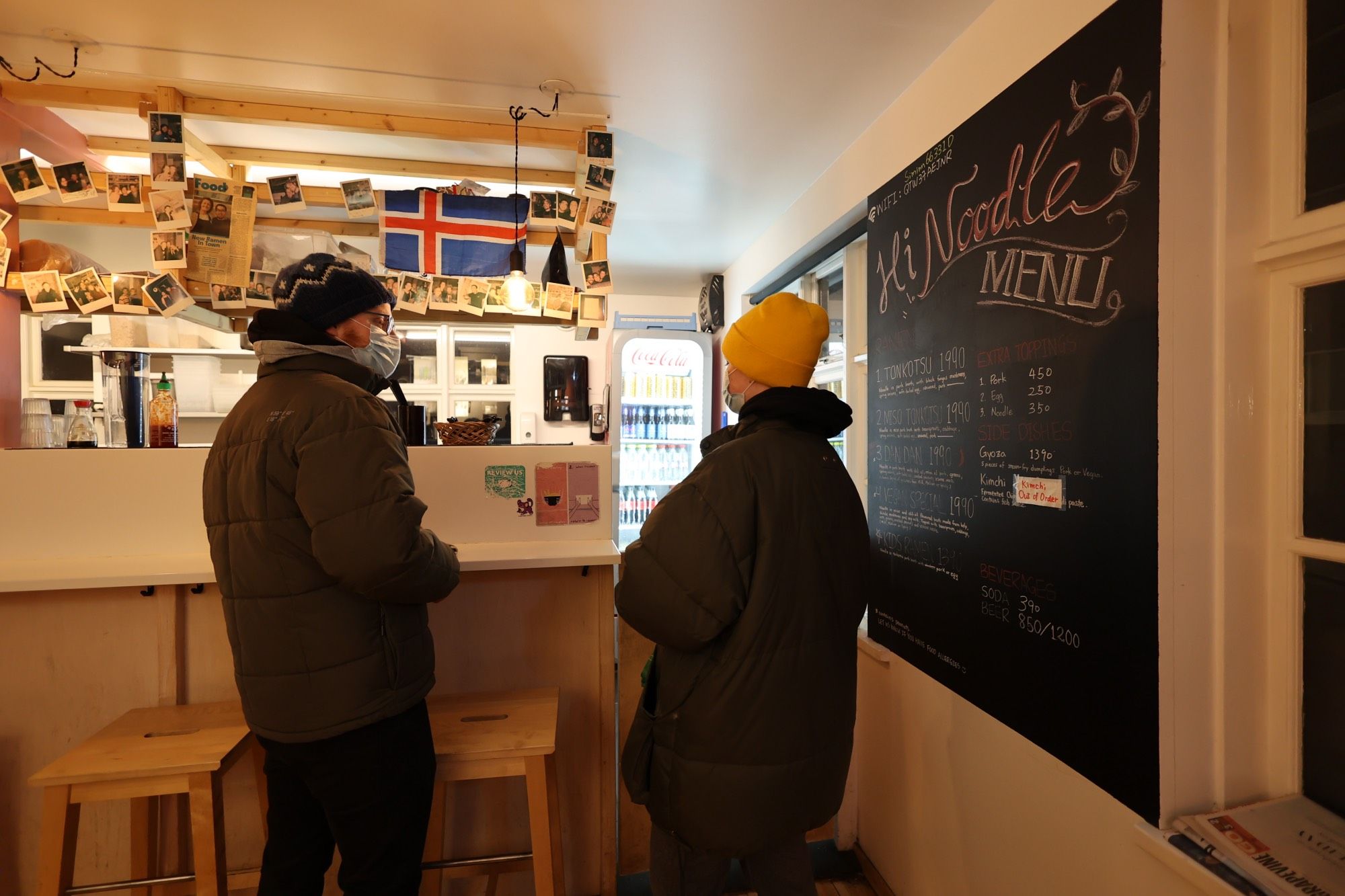 One thing to note is that in Iceland, you don't tip. And tax is included in the price. In North America, the price you see is always before taxes and tip which is so sneaky and I don't like that. So if you buy a bowl of ramen in Toronto and it's priced $14, it's really going to end up being $20. So when people say Iceland is expensive, it's not really that much different from Toronto after you factor in taxes and tip.
After my meal, I walked around a little more in Laugavegur and captured some lovely moments: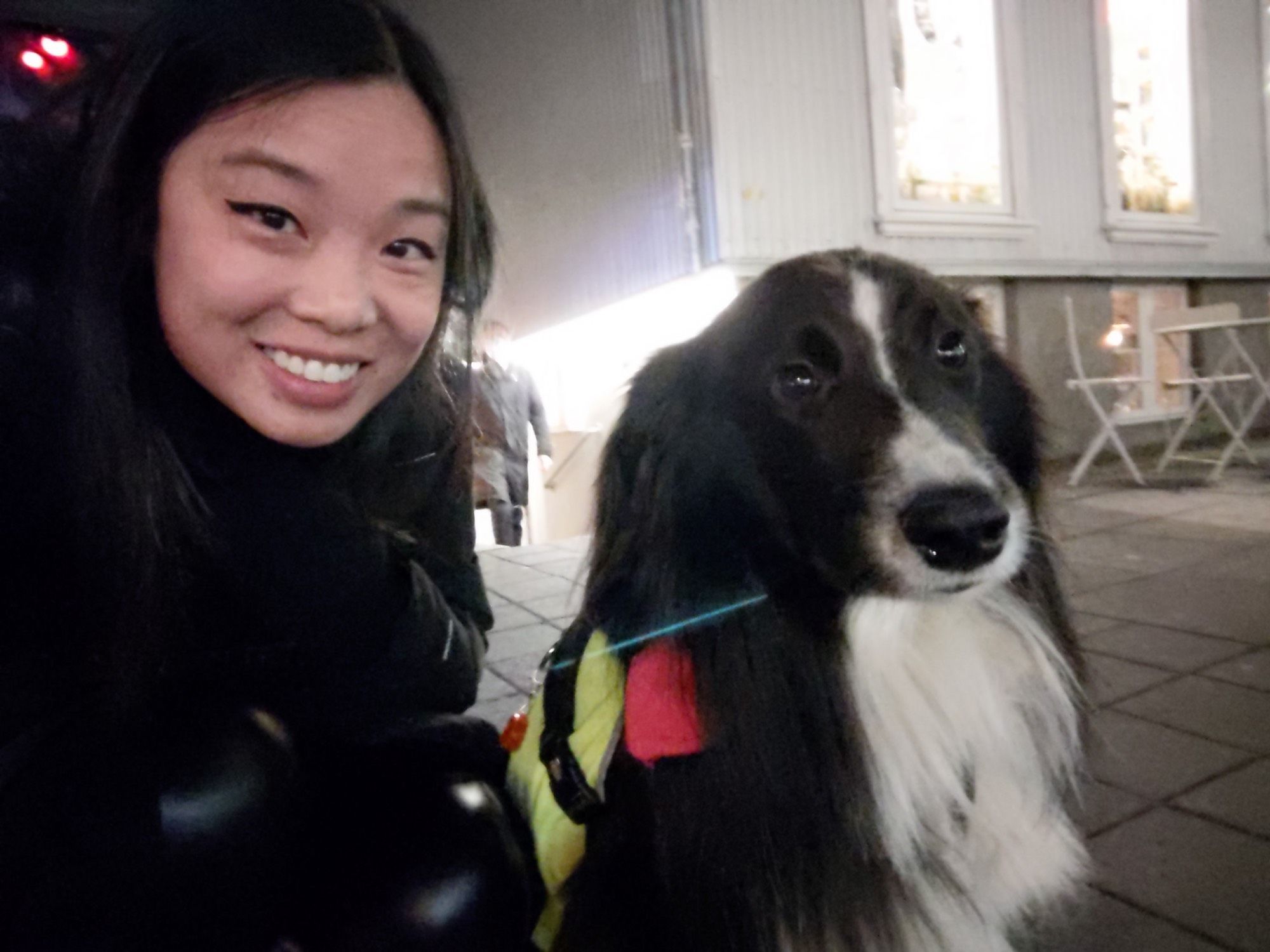 Quiet night in
Returned to the hotel and decided to check out the outdoor hot tub. I was the only one there because I think most people were out and about and still shopping. It was so nice to have it all to myself!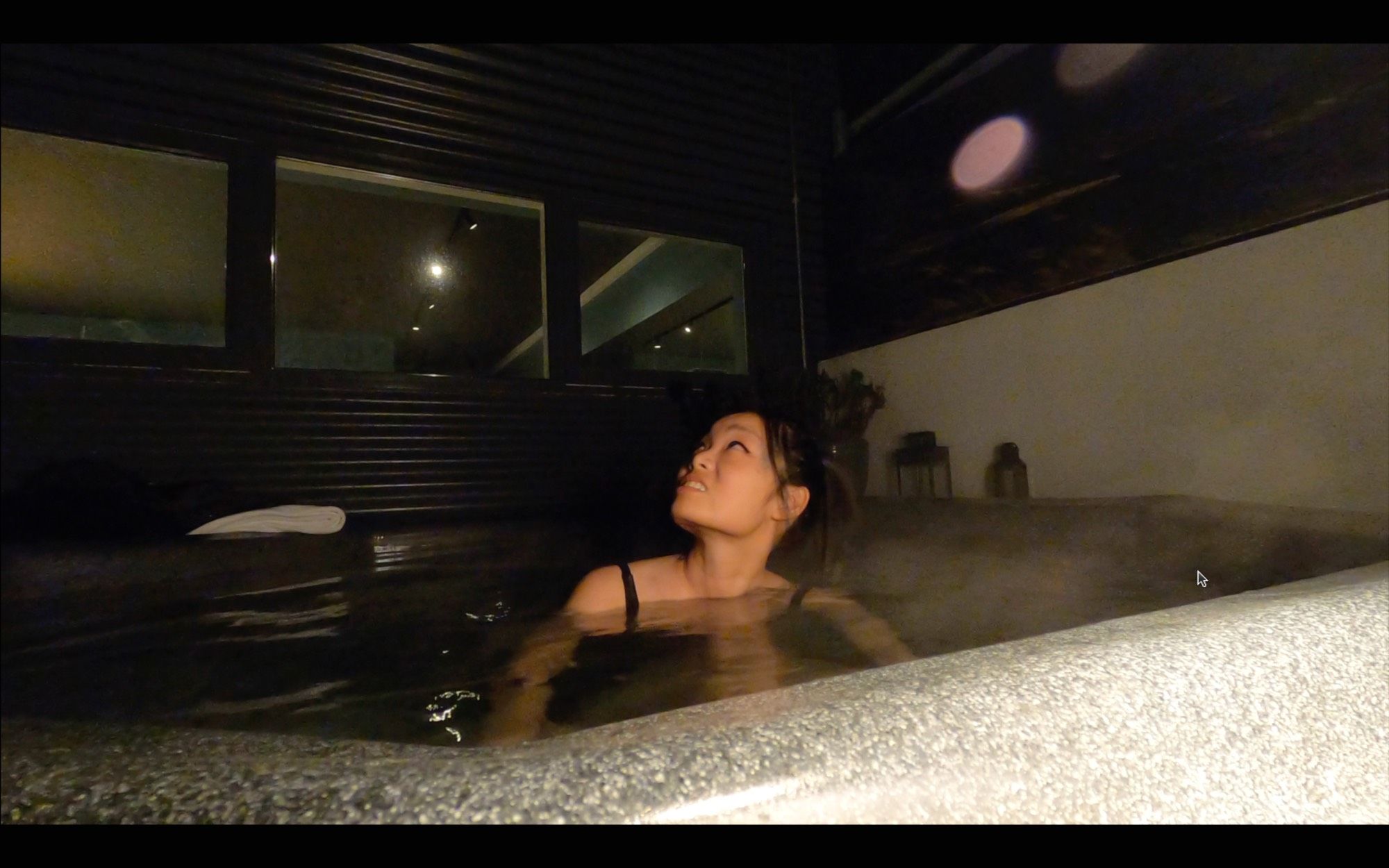 And that's it! Onto Day 3: Quiet day in Reykjavik on Christmas Eve before the Ring Road tour of my Iceland series.