Hawaii with a twisted ankle
A week in Honolulu, Hawaii where we tasted the most delicious Japanese food with Hawaiian twists, bummed around the beach, and drank a lot of beer lol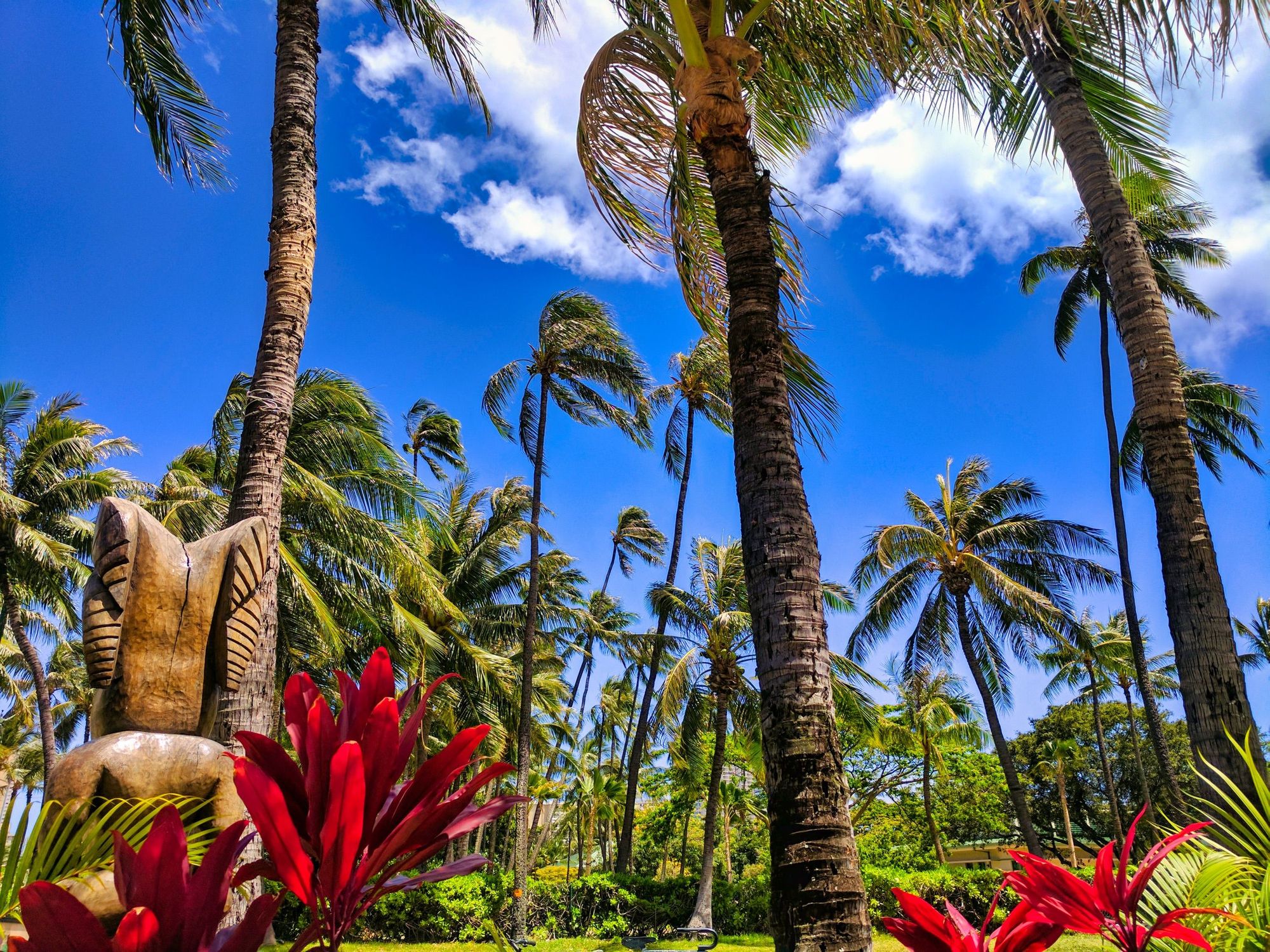 Hawaii is one of those places you visit as honeymooners, but it can also be a destination for beach galore and fusion cuisine with Japanese influences. Although tiny on the map, Hawaii has so much to explore. With only a week, we chose to deep dive Honolulu on the Oahu Island.
Hilton Waikiki Beach Hotel
We stayed at the Hilton Waikiki Beach Hotel, not to be confused with the Hilton Hawaiian Village Waikiki Beach Resort or the Hilton Garden Inn Waikiki Beach. I know, right? Why would they plop 3 hotels with such similar names in the vicinity of each other?
This was the view from our hotel room. I can't remember what floor, but I think it was around 10th or higher. You can see there's another hotel ruining the view, and I think that's the Alohilani Resort Waikiki Beach. Stay at that hotel if you don't want this view, heh.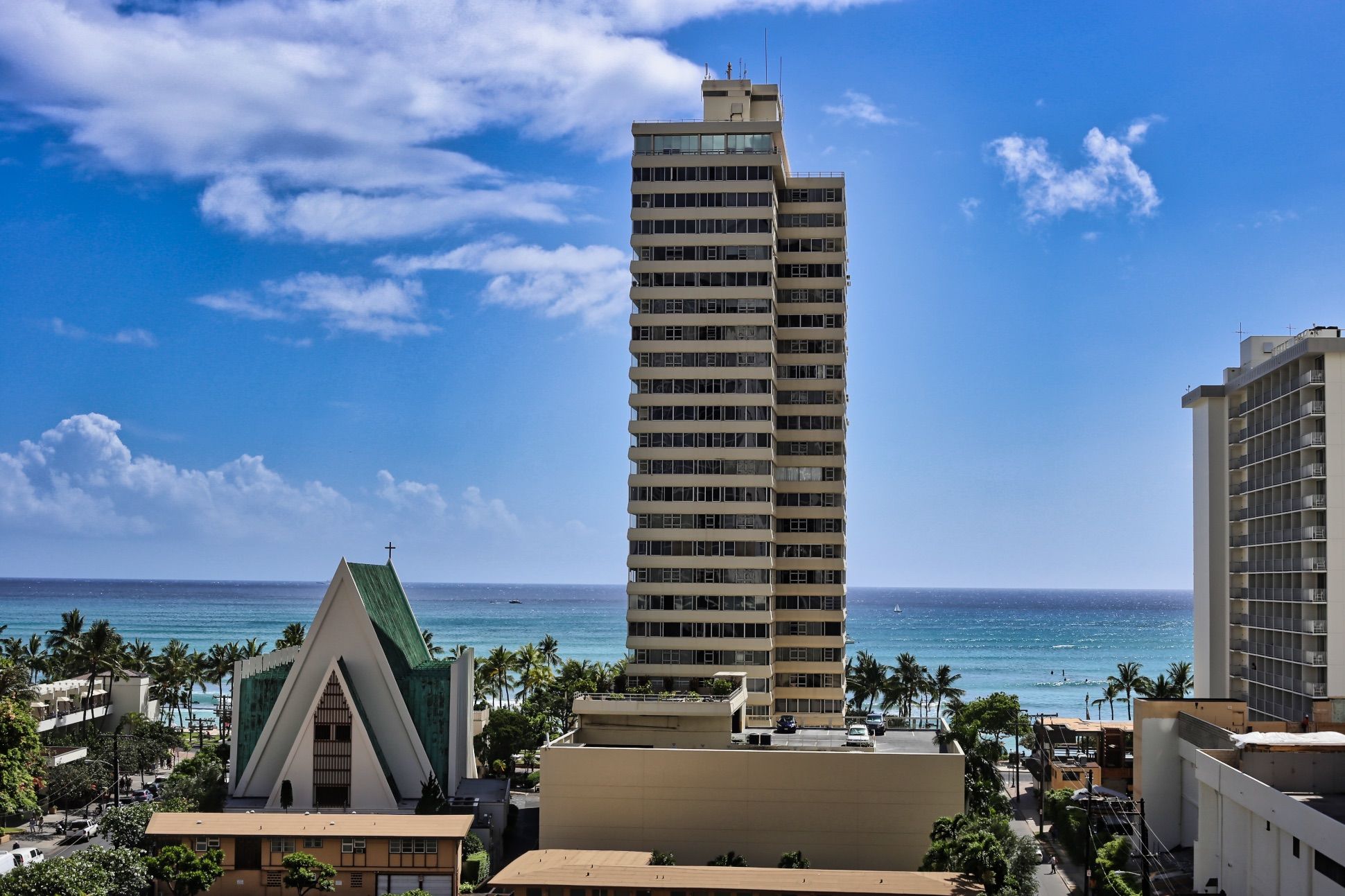 With my long lens, I was able to zoom in on the cute sailboats though!
Fireworks Tip
The Hilton Hawaiian Village Waikiki Beach Resort has fireworks every Friday night but we got to the hotel too late for a good viewing spot, heh. You can watch them from anywhere around it, though!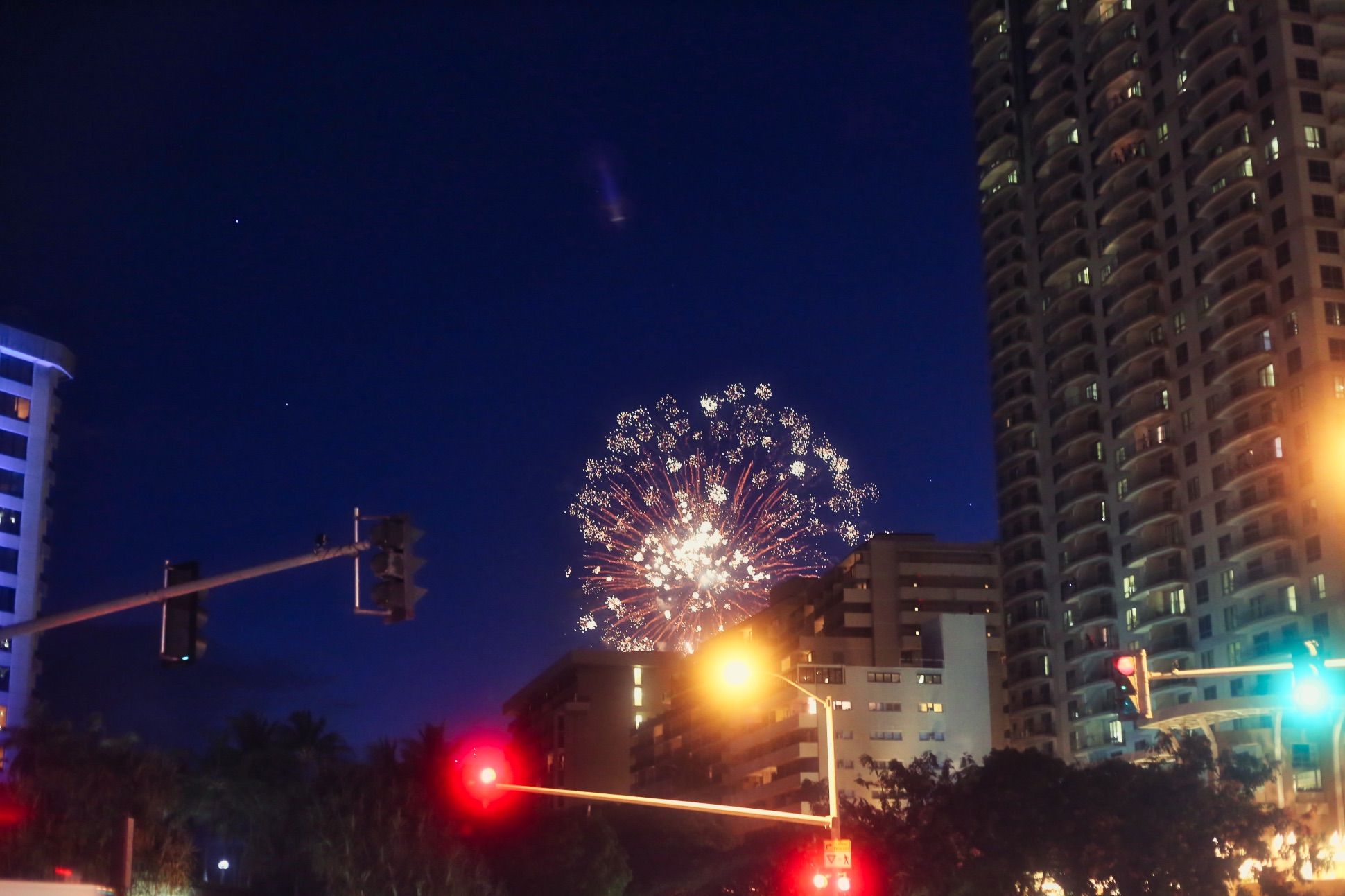 Oahu Photography Tours
If you want to see the most beaches as possible, with a photographer as your tour guide to bring you to the best photo spots, book with Oahu Photography Tours. We saw so many beaches we knew where we wanted to go back to: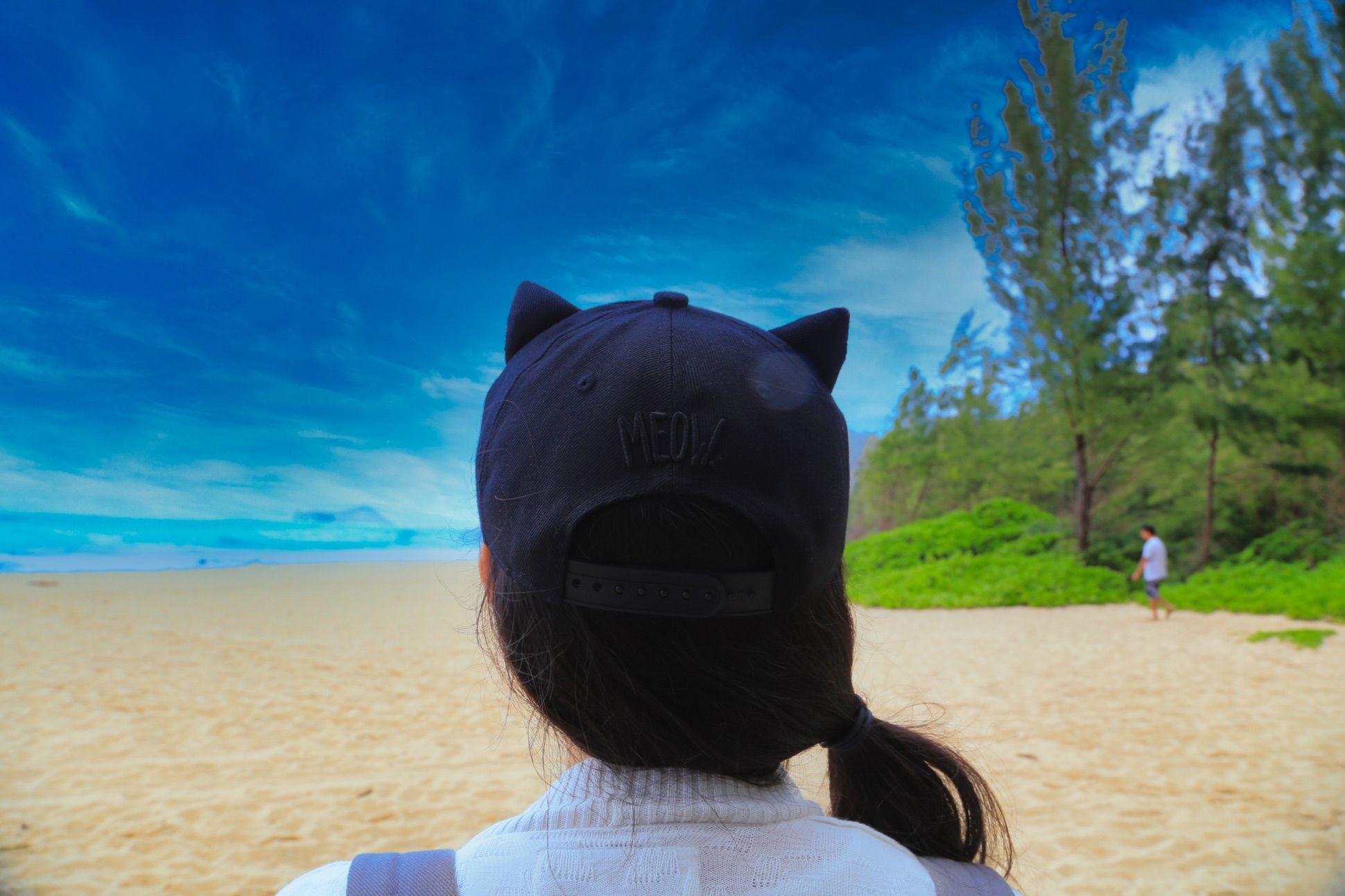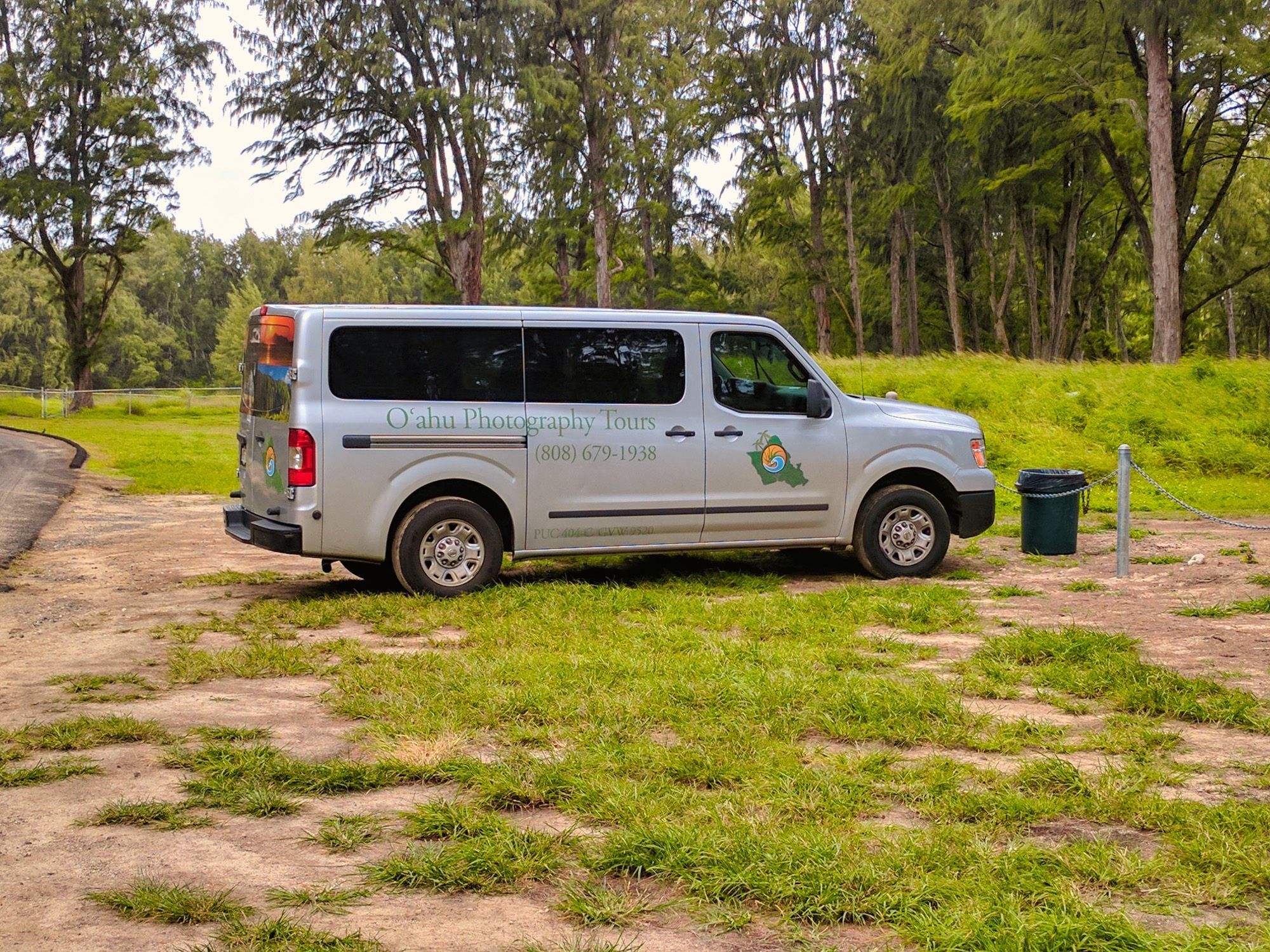 Then I twisted my ankle
So, on the second last stop of the photography tour, I had an accident and twisted my ankle. It swelled up and it hurts to walk on it. I was essentially hotel-bound and beach-bound for the next 2-3 days (yes, I twisted it on the second day of the trip!).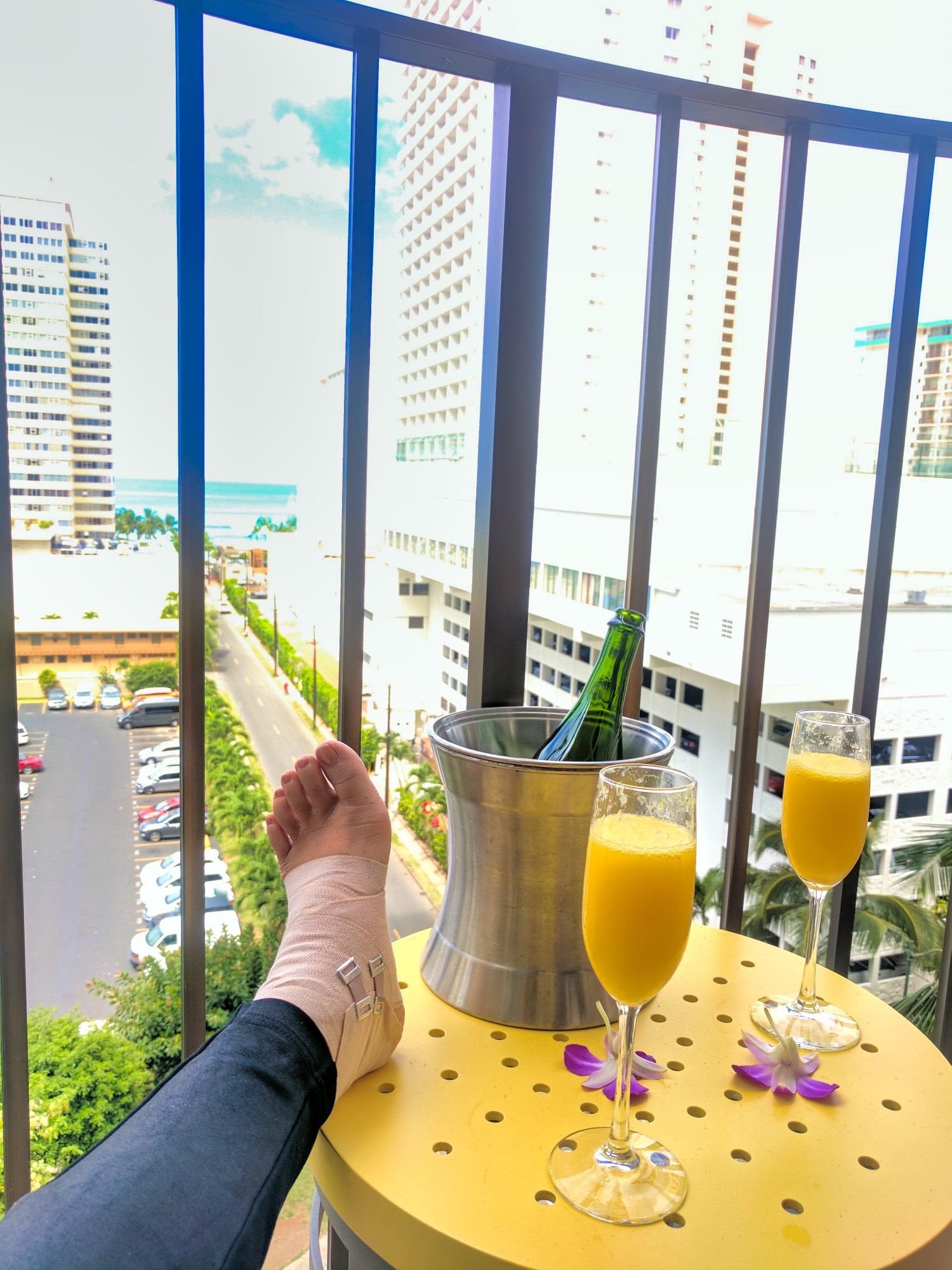 Aside from sitting in my hotel room watching American reality TV, drinking mimosas on the balcony and feeling sorry for myself, the next best thing to do was to hobble my way to Waikiki Beach. Wasn't the worst thing to do in Hawaii!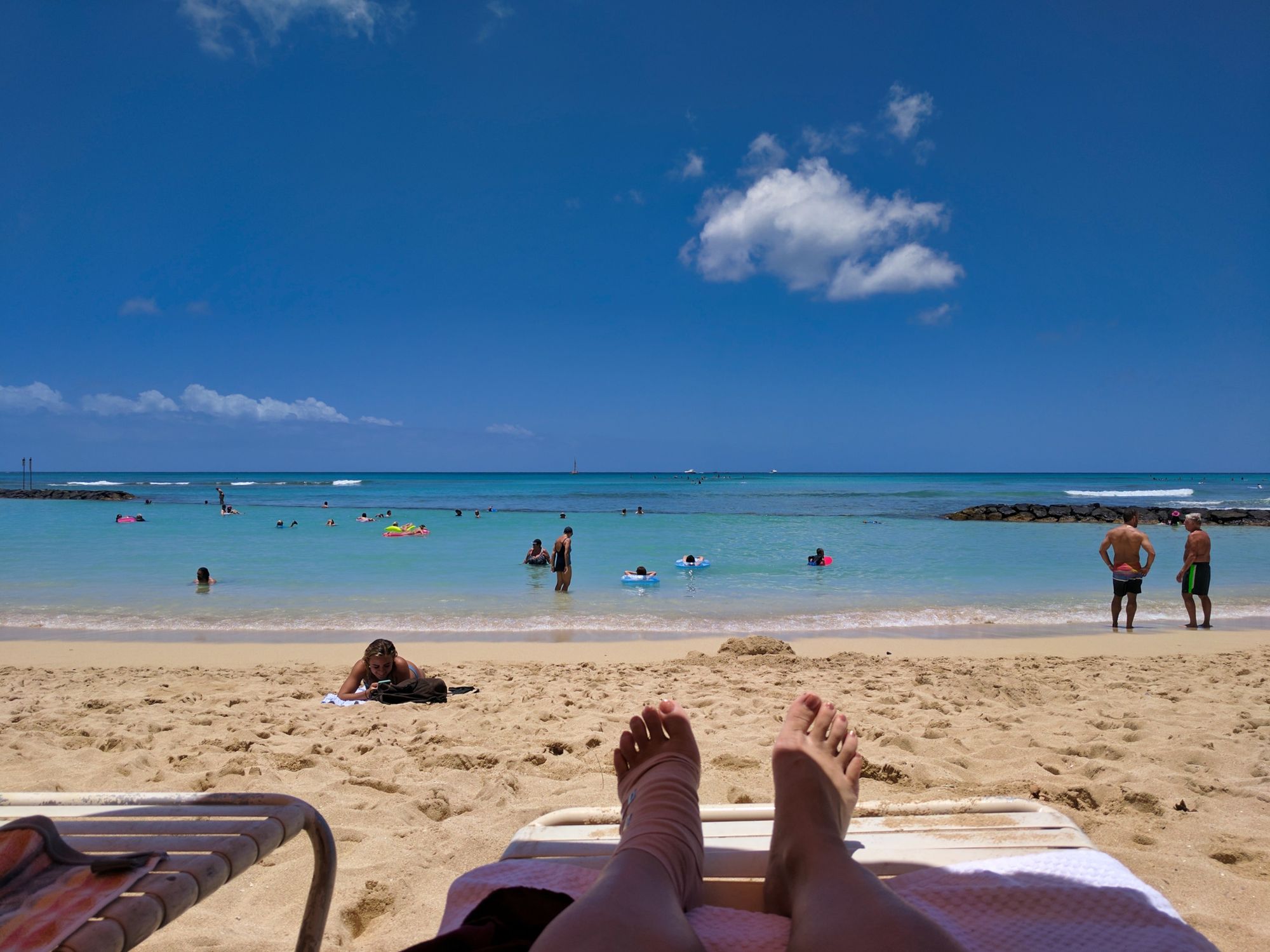 The sand on beaches can be supremely hot if you're not used to it. Budget for an umbrella in the sand to shade yourself. You will most likely lay on the beach for at least an hour, max 2 hours. It runs anywhere between $15 to $30 USD, but so worth it! You will appreciate not having to lug your own because those umbrellas are huge, heavy, and require people to dig into the sand to make sure they're stable!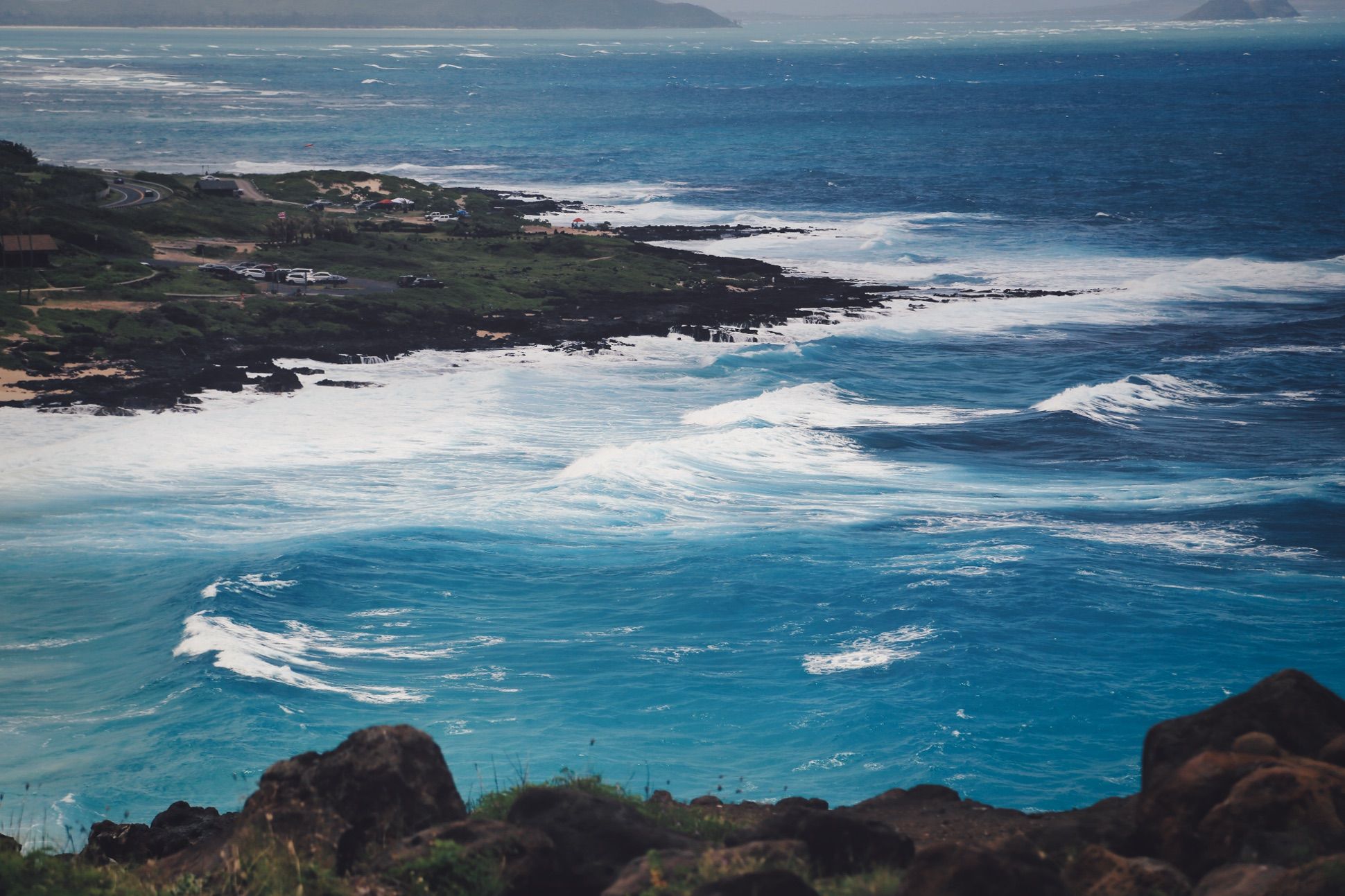 If bringing a DSLR on the photography tour, bring polarizing filters! The sun is so bright that even if your DSLR body is capable of blazing fast shutter speeds (like 1/8000), a polarizing filter will help minimize light (they're like sunglasses for your lens!) and allow you to shoot at wider apertures.
Treat yourself to mimosas on the last day of your stay just before checkout, especially if you have a balcony in your room.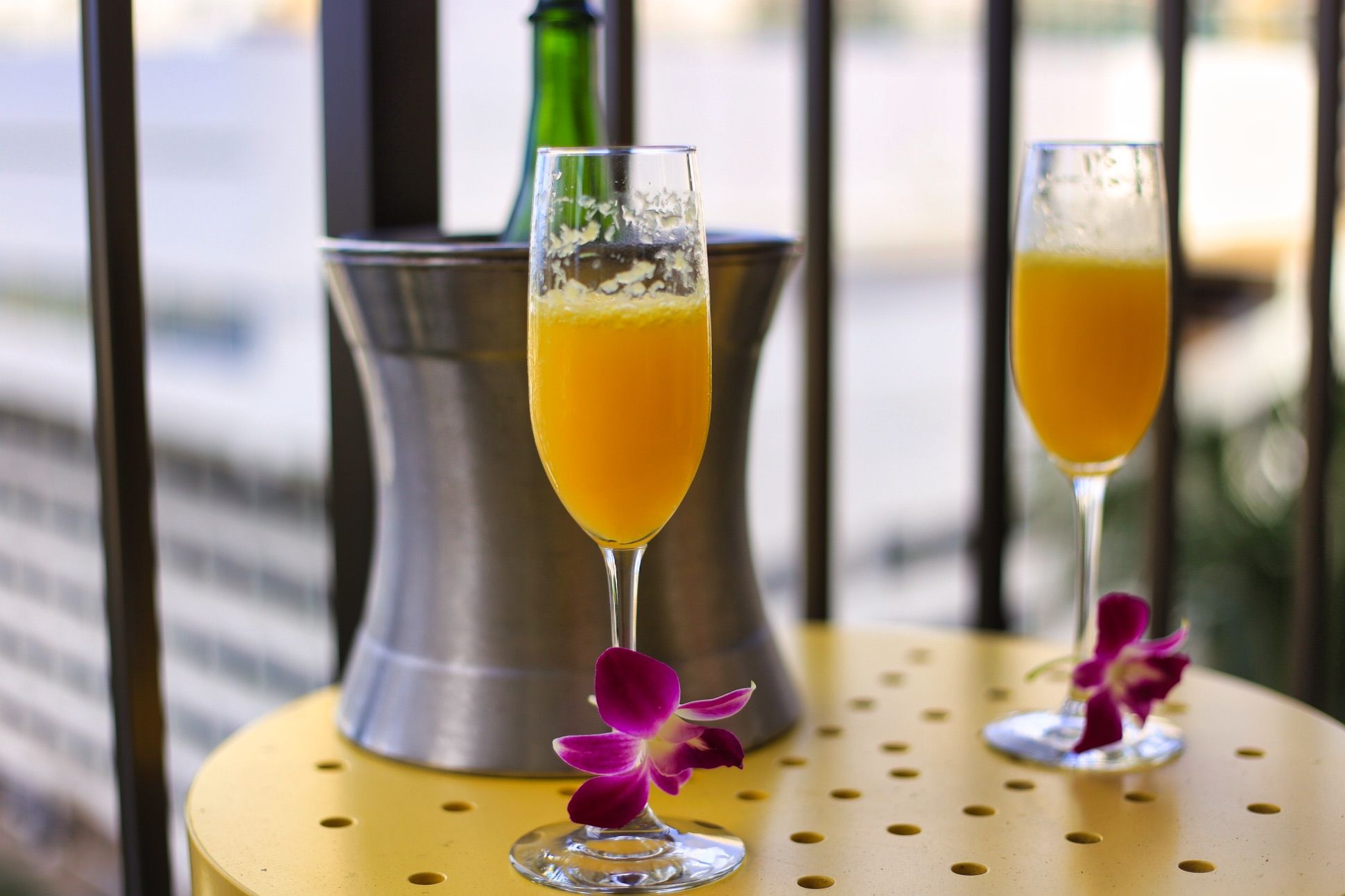 Places to eat
Honolulu has some of the best food I've ever had. Many of the Japanese restaurants are authentic and absolutely delicious.
Sushi Murayama
Located at: 3rd floor of 808 Sheridan St #307, Honolulu, HI 96814
I ordered the chirashi bowl: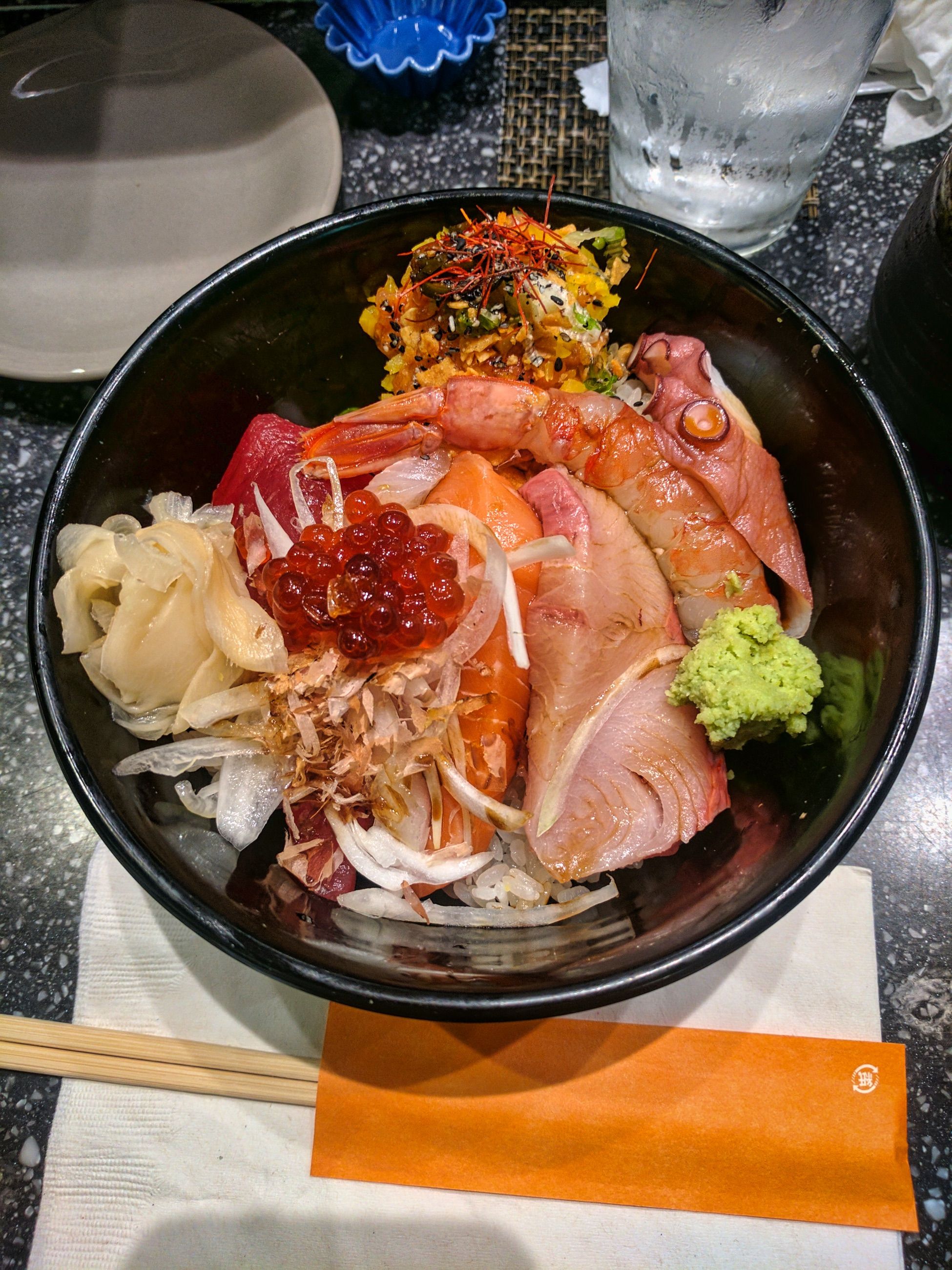 Beniya
Located in: Lower level of Waikiki Shopping Plaza, 2250 Kalakaua Ave, Honolulu, HI 96815
Beniya is located underground inside a section of Waikiki Shopping Plaza called "Waikiki Yokocho", emulating the yokocho (alley eateries) of Japan. It's a bit hard to find, but worth the delicious chirashi bowls.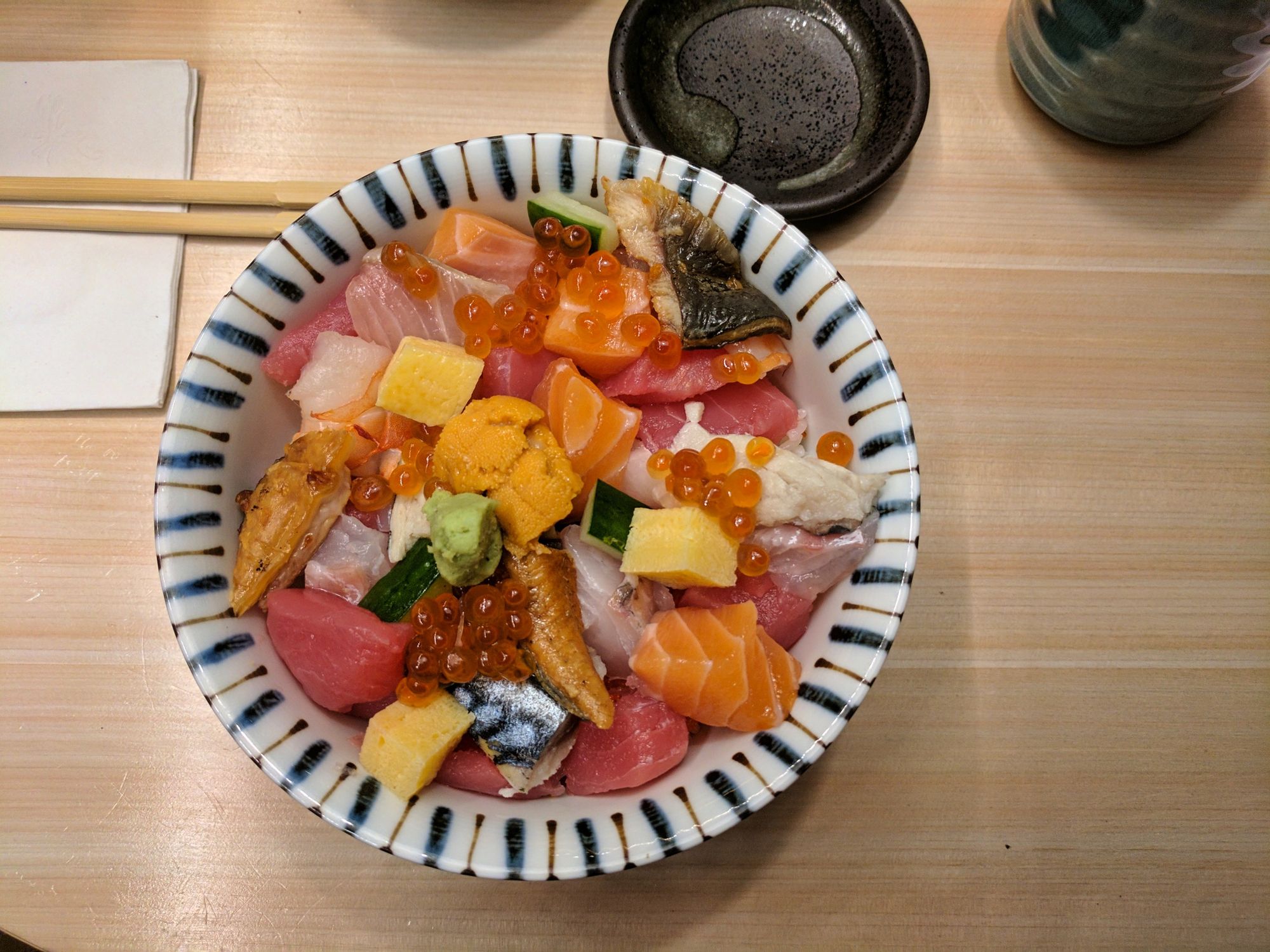 Heavenly Island Lifestyle
Located in: The Shoreline Hotel Waikiki, 342 Seaside Ave Honolulu, HI 96815
This place is great for acai bowls, smoothies, and wholesome organic meals served fresh with locally sourced food.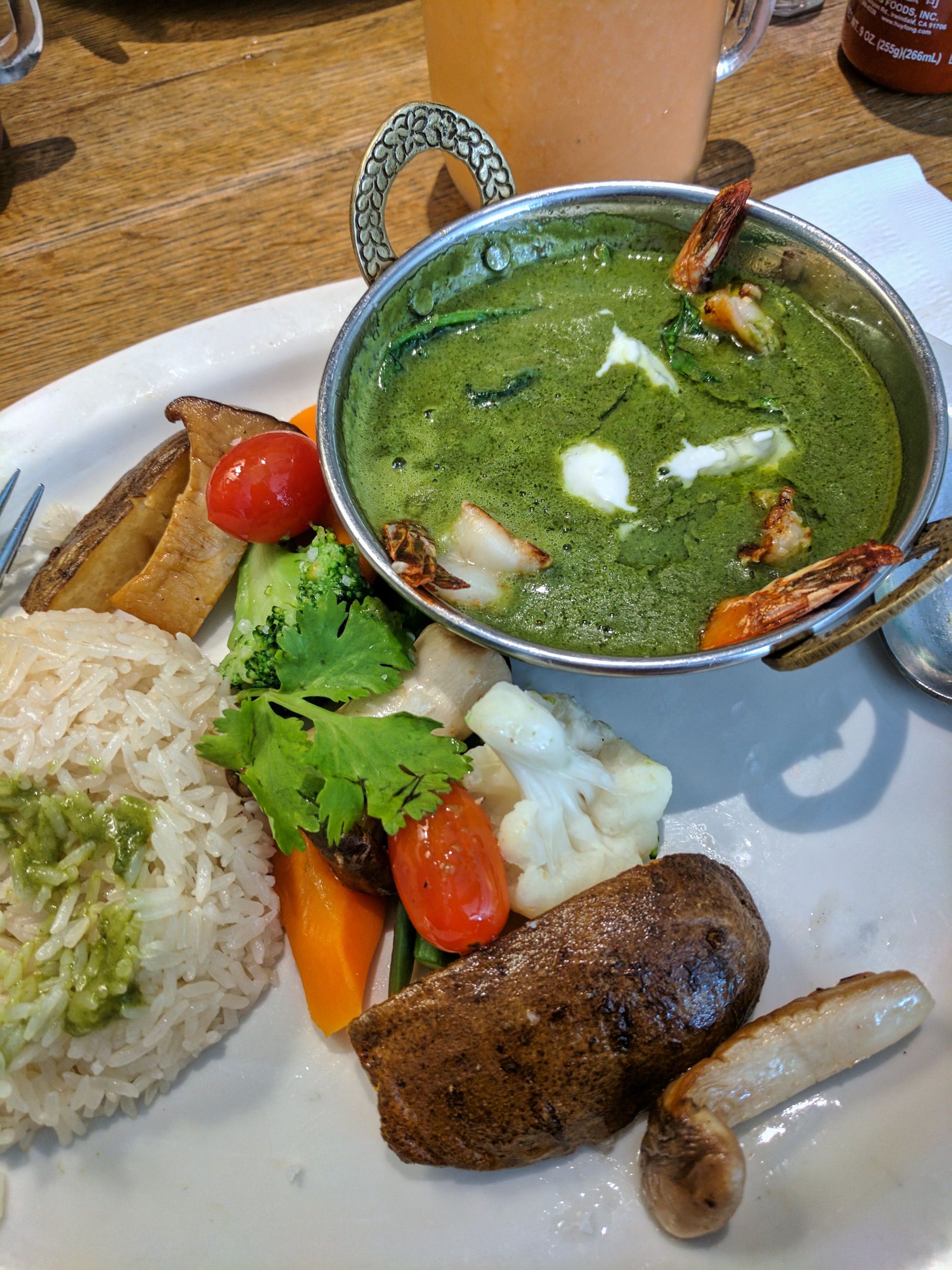 Maui Brewing Co. Waikiki
Located at: 2300 Kalakaua Ave, Honolulu, HI 96815.
Came here for just beers and didn't try the food. Had a great people-watching view of Kalakaua Avenue.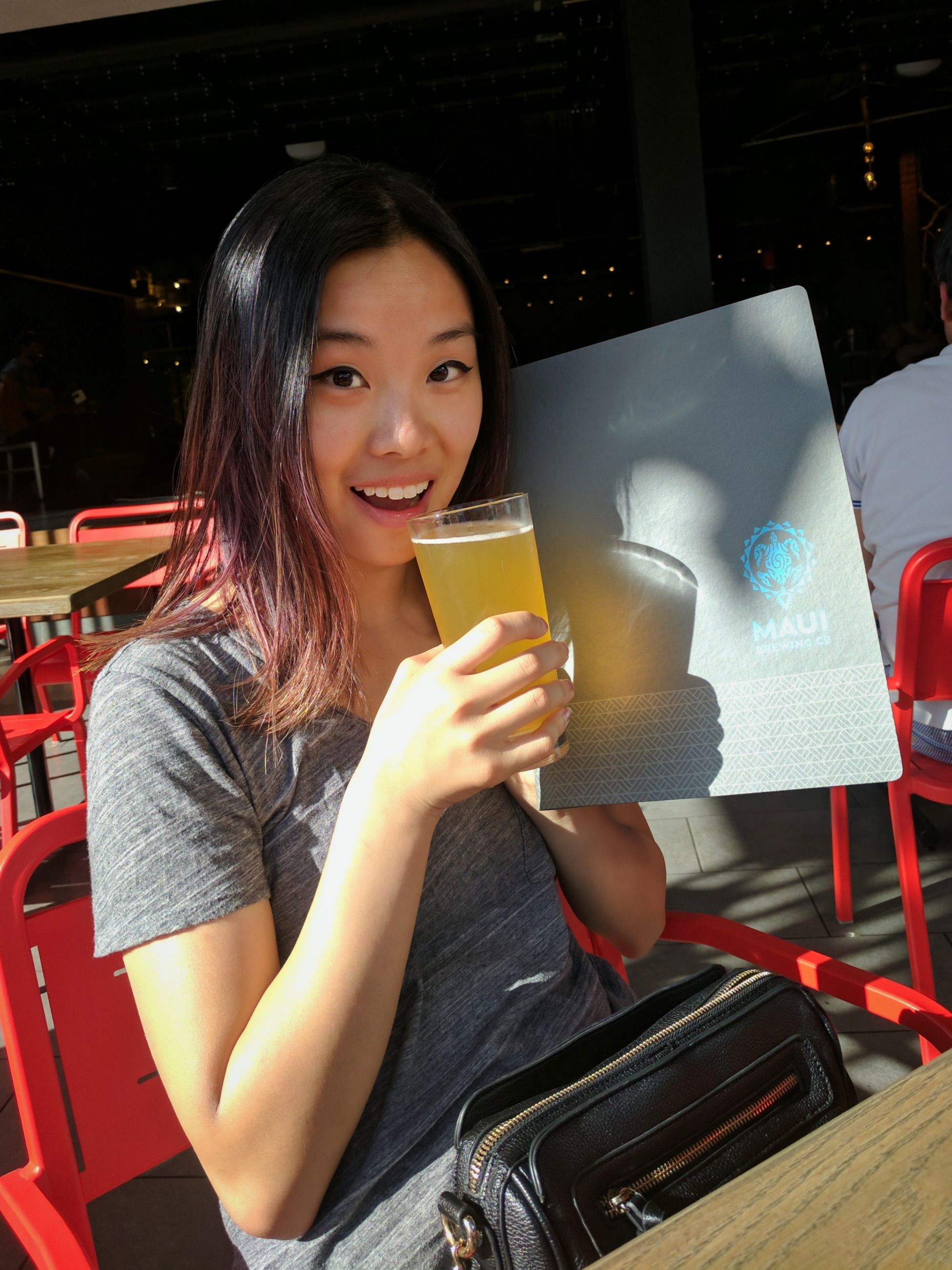 Waikiki Brewing Company
Located at: 1945 Kalakaua Ave, Honolulu, HI 96815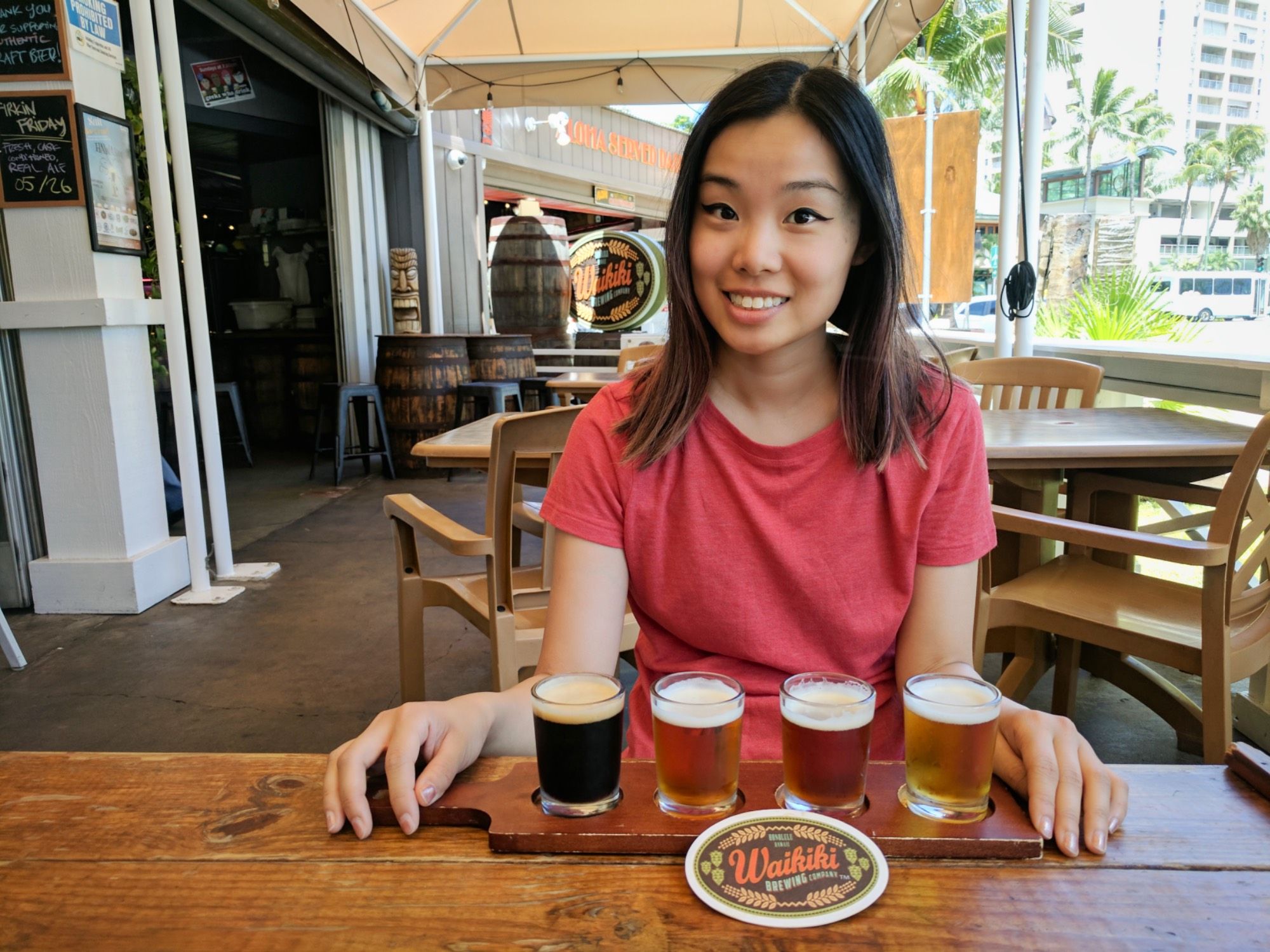 Other tips
Public transit in Honolulu is easy to navigate and affordable at about $2-3 a ride. I personally found it was safe to take during the day. We took Uber to most places that were not accessible by public transit.
If you forget to bring anything or if you want to pack really light, Honolulu has lots of shopping malls.
If you physically injure yourself, like I did, ask the hotel front desk to call a company to bring crutches and you can expense the cost with your private insurance if they cover it. Oh, and definitely have insurance when travelling!