Cycle Kyoto bicycle tour review
Explore Kyoto on a bicycle with Cycle Kyoto tour group. Visit all the highlights and eat all the things!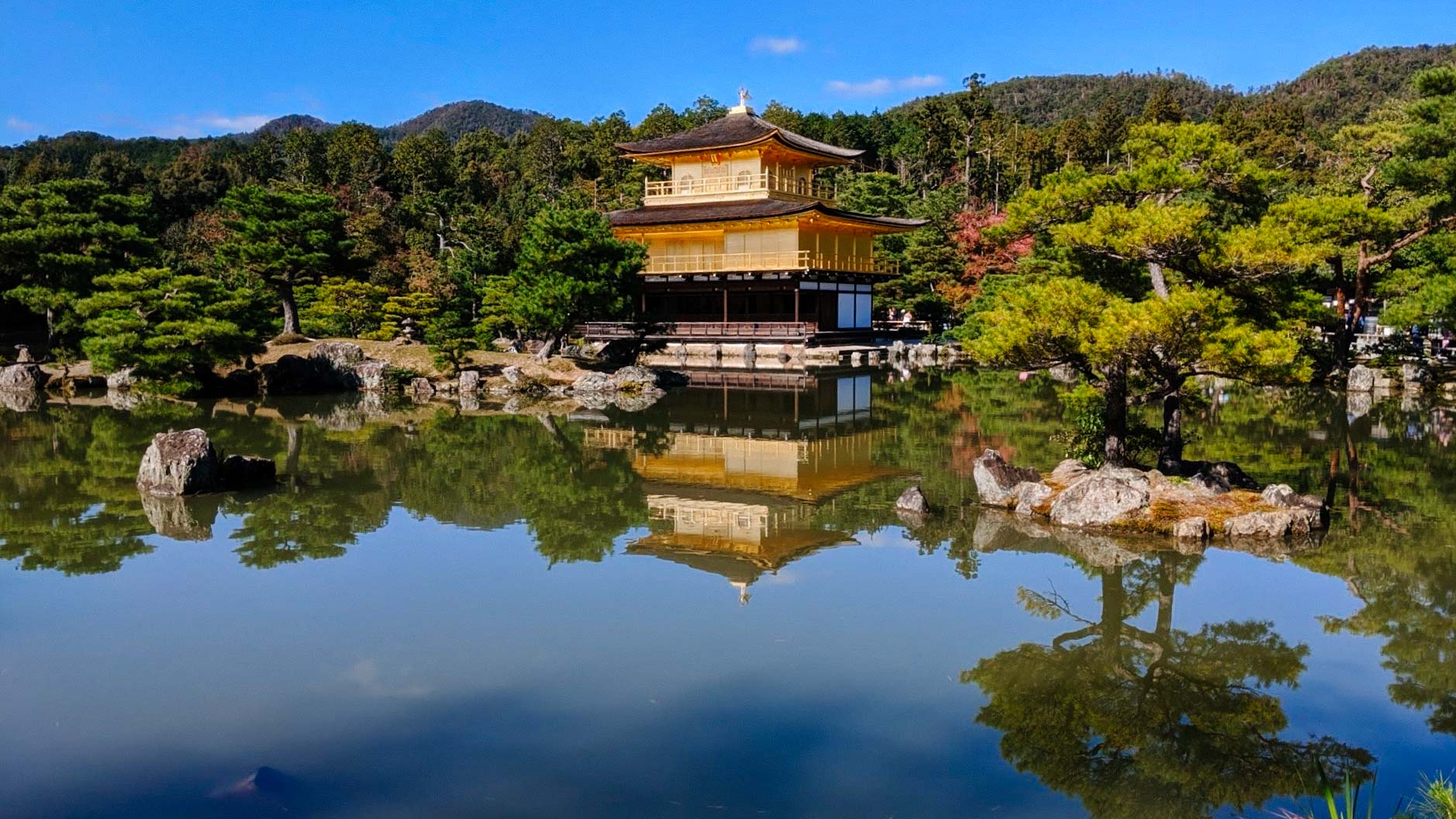 Cycling around a city has several benefits. You get to cover more ground than you would on foot, and you get to see it at a bite-sized pace. Especially when you've been eating all the things in Japan, this is a great opportunity to burn off all the calories and keep you in top shape to eat more onigiri!
I had a fantastic time on the North Tour, which lasted approximately 5 hours. There are shorter and longer tours which cover various destinations.
Where to stay before the Cycle Kyoto tour
Book a hotel near Kyoto Station so that you can have a leisurely breakfast to fuel up before the cycling tour because you are going to need it. I booked a couple nights at Henn na Hotel near Kyoto Station, which was just a 4 minute walk to Cycle Kyoto's headquarters.
Being close to Kyoto Station also means you can hop on the bullet train and go anywhere, especially if you have a JR Pass. You'll learn more about the best places to stay in Kyoto in another post in the future, but as it relates to where to position yourself before the Cycle Kyoto tour, Kyoto Station is the spot.
Cycle Kyoto HQ
Here is where you will meet up with your tour guide and pick up your bicycle.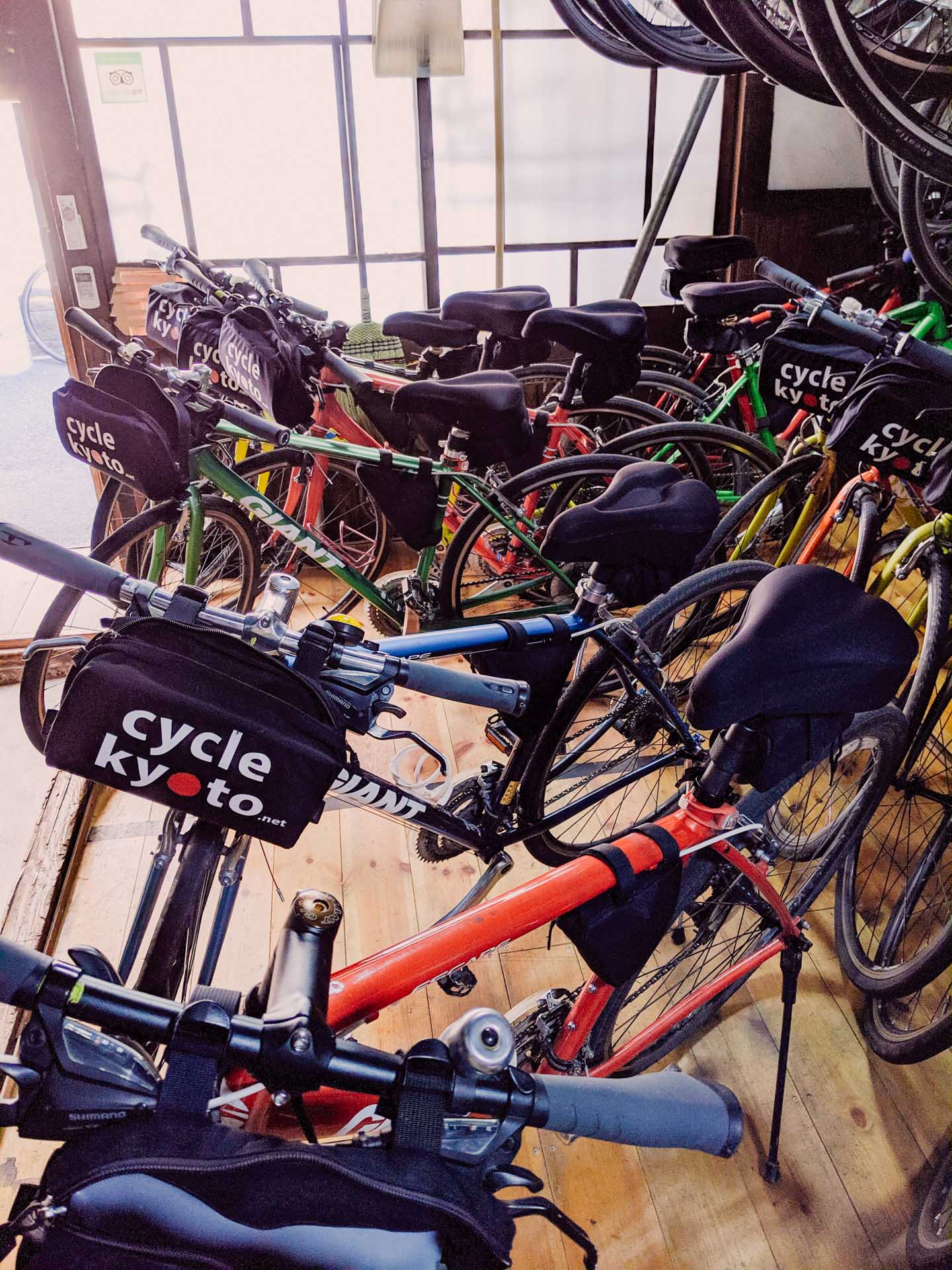 Our tour guide, Jamie, went over the route, rules, customs, and hyped us up! Two other Canadians joined us on our tour and they spoke highly of the Osaka tour led by the same tour company, which we did as well.
Jaime is a passionate tour guide from Chile who spoke fluent Japanese and lived in Japan for almost a decade, if not more. He engaged with locals and translated his conversation to us to give us a sense of life in Kyoto.
Throughout the tour and during stops, he would give us a thorough run down of history, culture, and customs. He weaves humour with seriousness, even though he probably had done the tour over a hundred occasions. He spoke about Kyoto with great passion and joy.
Honganji Temples
Honganji Temples are free to visit. This is Nishi (Westside) Honganji.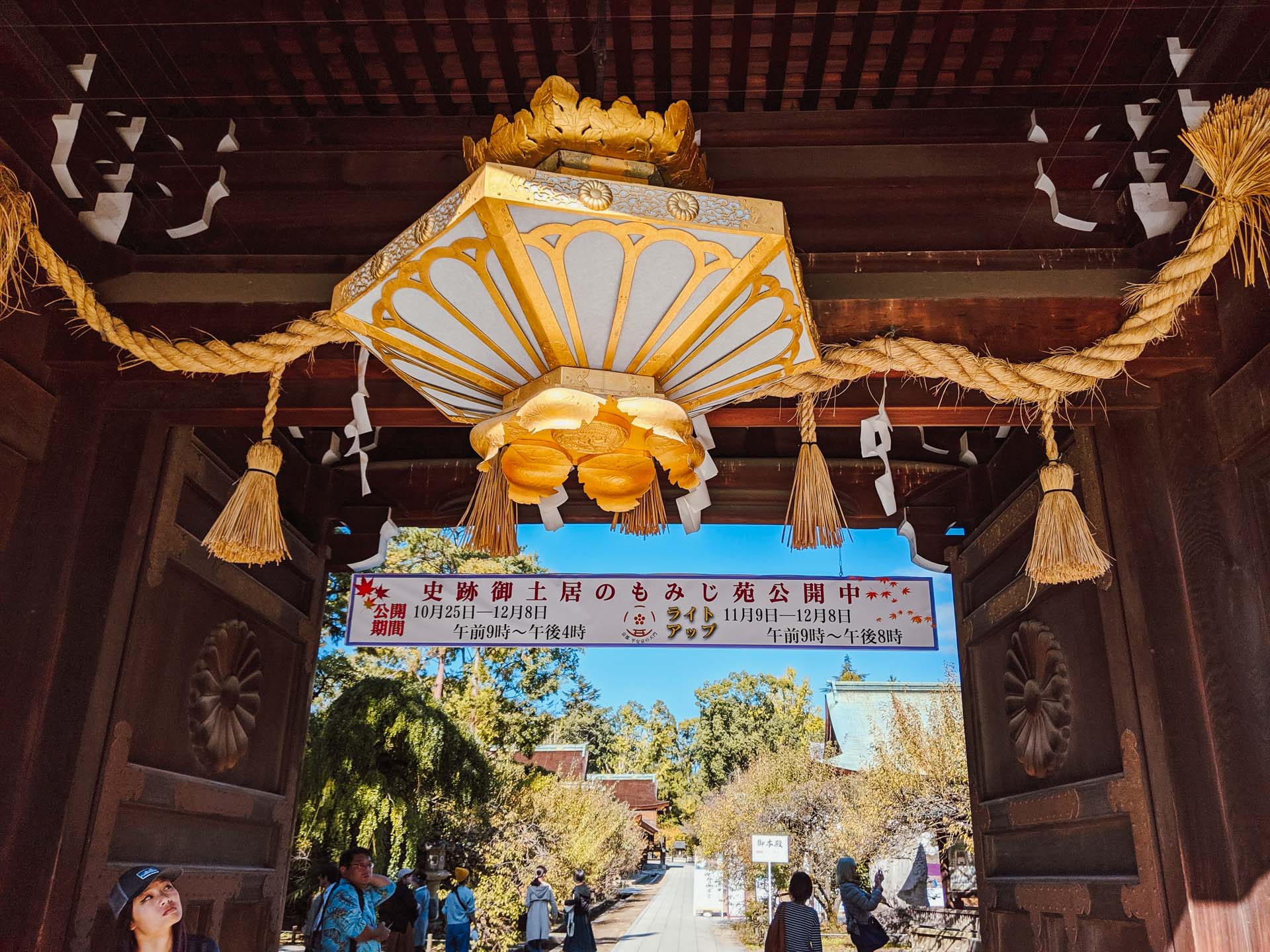 Golden Pavilion
This attraction gets super busy at peak times. According to our guide, during Golden Week, it would take 2 hours just to line up and buy an admission ticket! With the Cycle Kyoto tour, admission is included and our tour guide was able to get us tickets fairly quickly probably through advanced booking.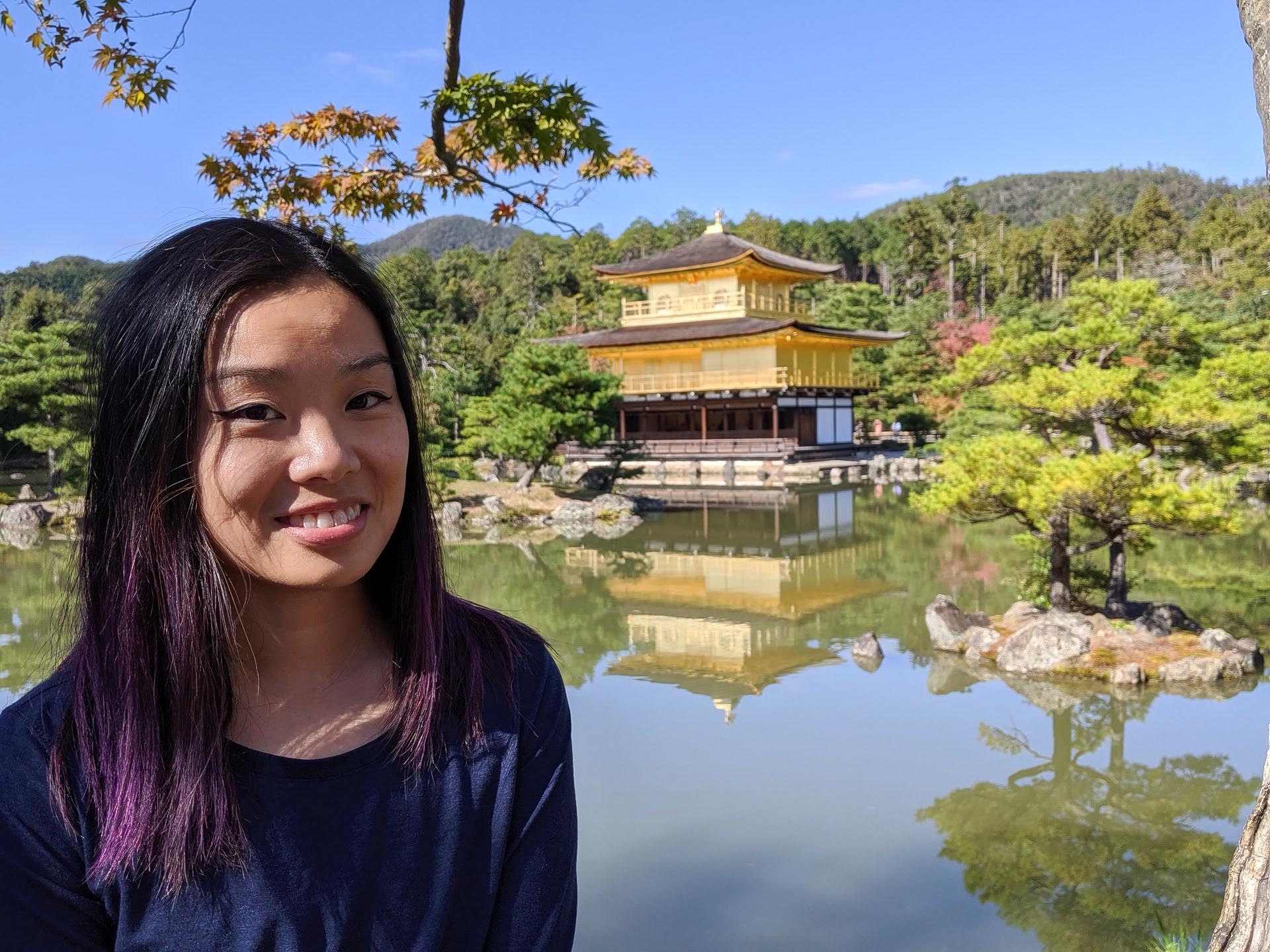 Gion
Gion has seen a huge surge in tourists in the past decade and it probably won't die down. We cycled to Gion, but did not cycle through it. This is important to note because Gion is so busy and packed, and laneways are narrow. Exploring Gion will be done mostly by foot, so wear comfortable shoes.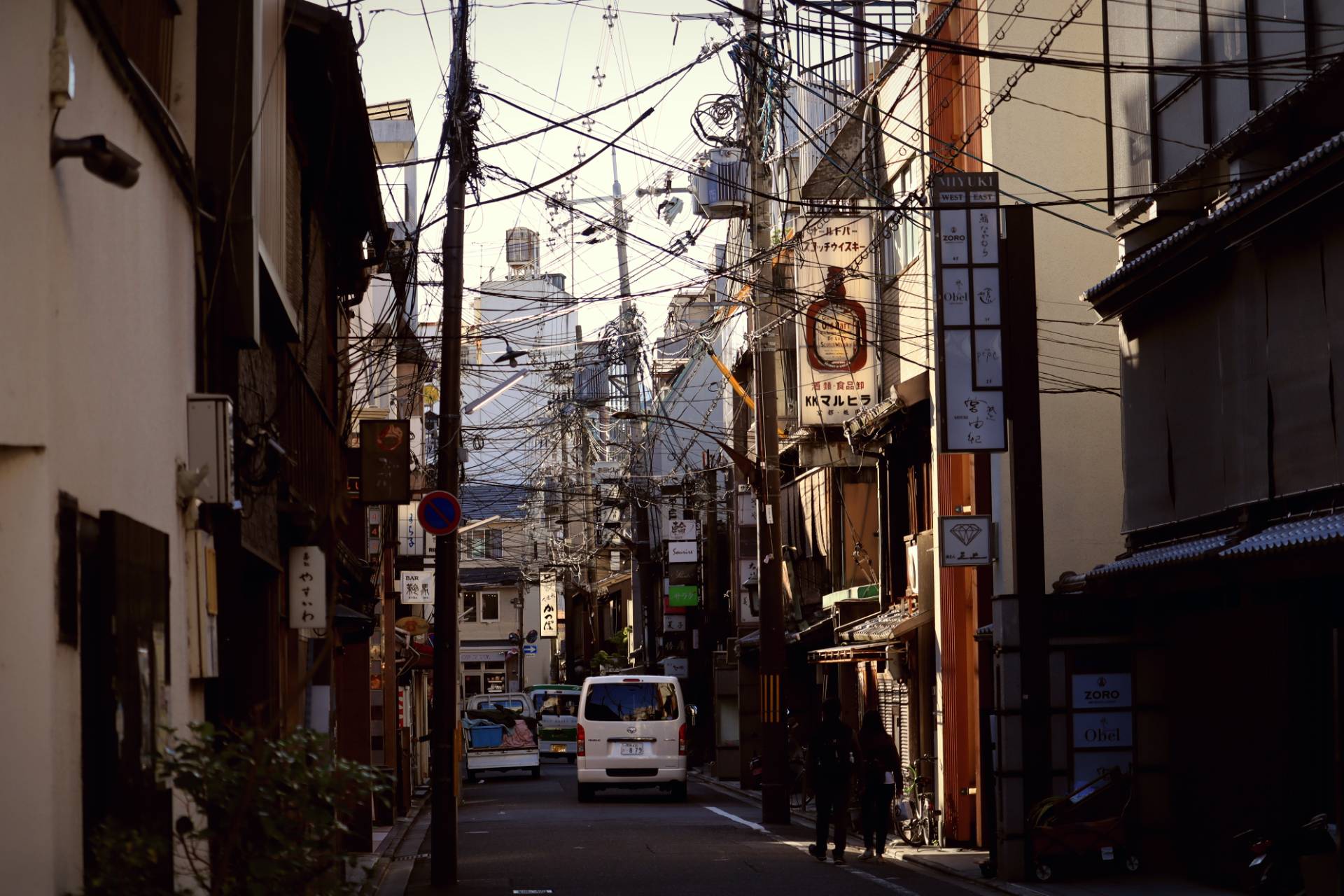 Tips when on this tour
Wear comfortable shoes. The tour cycles to Gion, but not through it, so you will be exploring Gion mostly by foot, which means a lot of walking. Not all path ways have been maintained so there will be some bumpy grounds your feet will have to navigate.
Bring a hip/belt bag. Cycling with a backpack full of gear is not ideal because you'll be cycling for a minimum of 3 hours. Only do it if you've done it before and you're used to it.
Be quick about getting your pictures of the Golden Pavilion. Ideally, spend up to 3 minutes getting your photos and move on. There are lots of other attractions within the park to check out!
Read up on customs at temples and shrines. This tour visits quite a few of them and you should be aware of what you should and should not do.
Bring a hat! The tour started out cloudy but then the sun came out and it was hard to ride a bicycle with the sun glaring into the eyes.
Final Thoughts
I went on this tour on a Tuesday in November, so there were fewer tourists than if we went on a weekend or a peak season like Golden Week or Cherry Blossom season. I highly recommend planning your cycling tour around October, November or December, when the weather is mild, and chances of rain are low.
A cycling tour is super helpful to get a high level view of the city if you plan to only spend 1-2 nights. You can pick and choose where you want to return afterward, which was what we did after for some of the stops like Kamo River and Gion.
Be sure to head over to Cycle Kyoto to book your tour, and check out my review on the Cycle Osaka tour which I also highly recommend!