Artotel Thamrin is a chic, modern boutique hotel located in Jakarta, Indonesia. Every room is uniquely designed by talented Indonesia contemporary artists, fusing modern and urban concepts. You can select the one you like upon booking online. The room we booked was called Studio 40 (about 40 square meters size) At the time of writing this post, the per night room rate is approximately 1,800,000 IDR, or $160 Canadian dollars.
The beds were super comfy: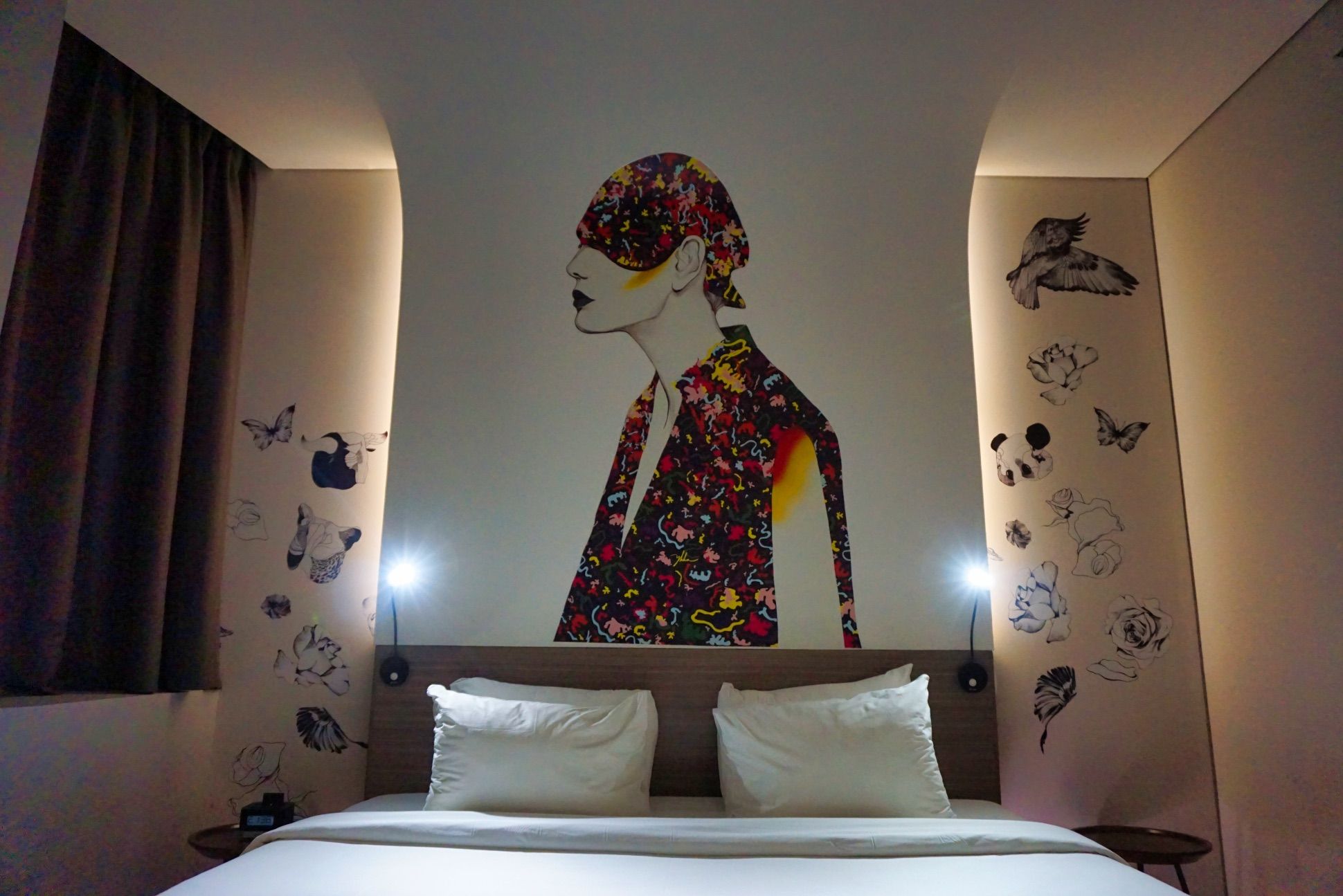 There was enough room for a living space with a couch which faced a television that could swivel between the sleeping and living area.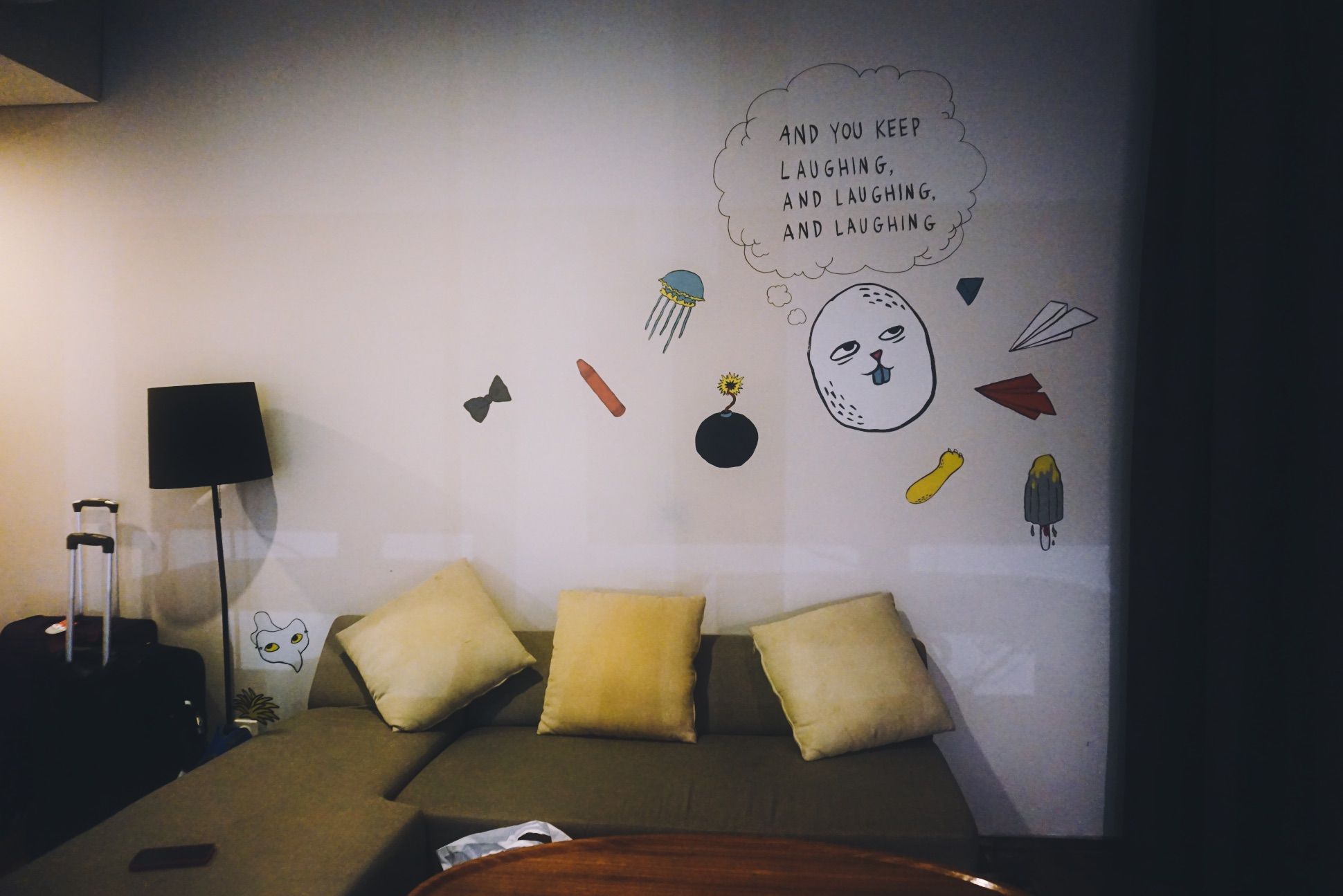 Unique wall decals on every corner: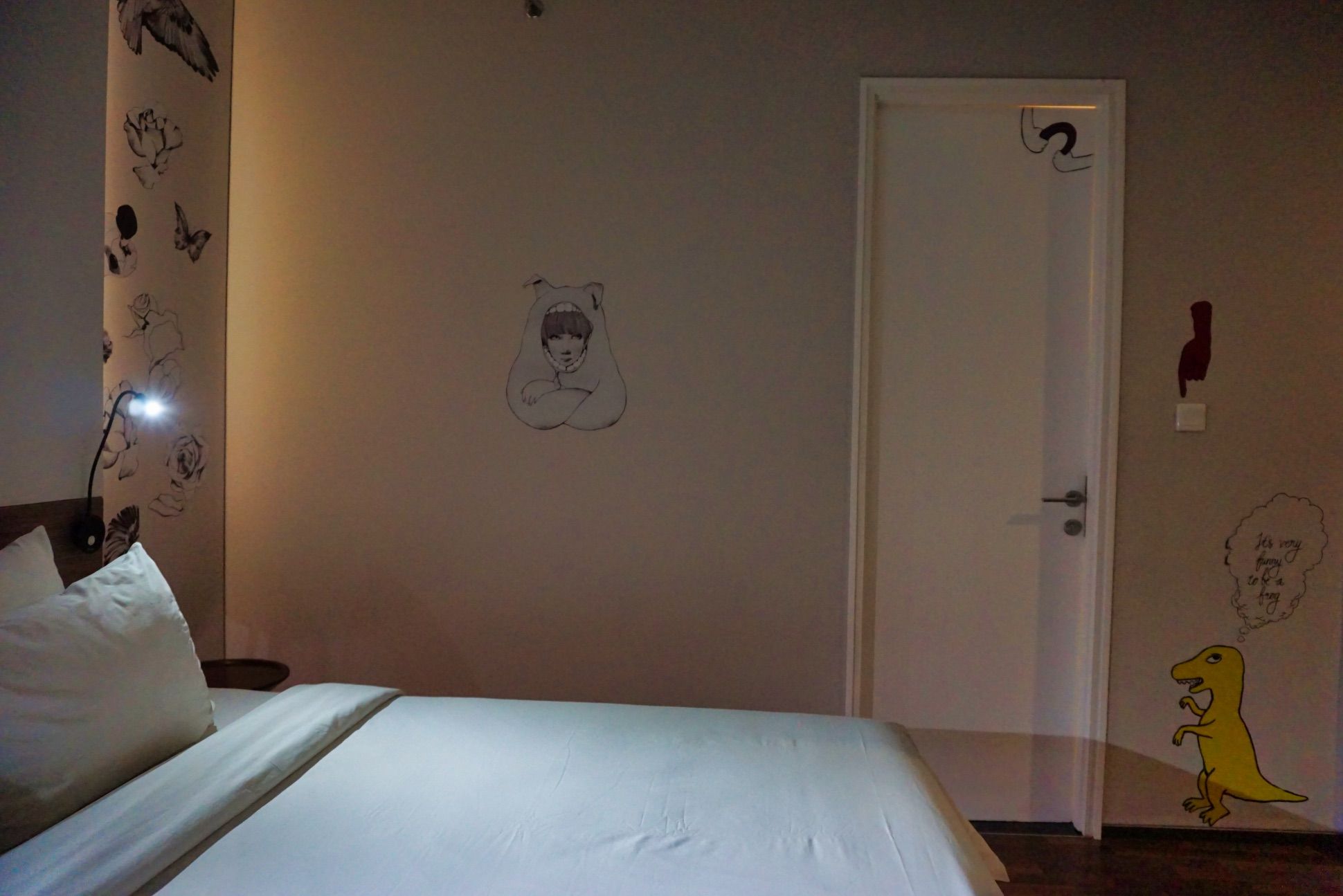 Dolce Gusto coffee maker in the room. There was a mini fridge, complimentary water bottles, and safety deposit box.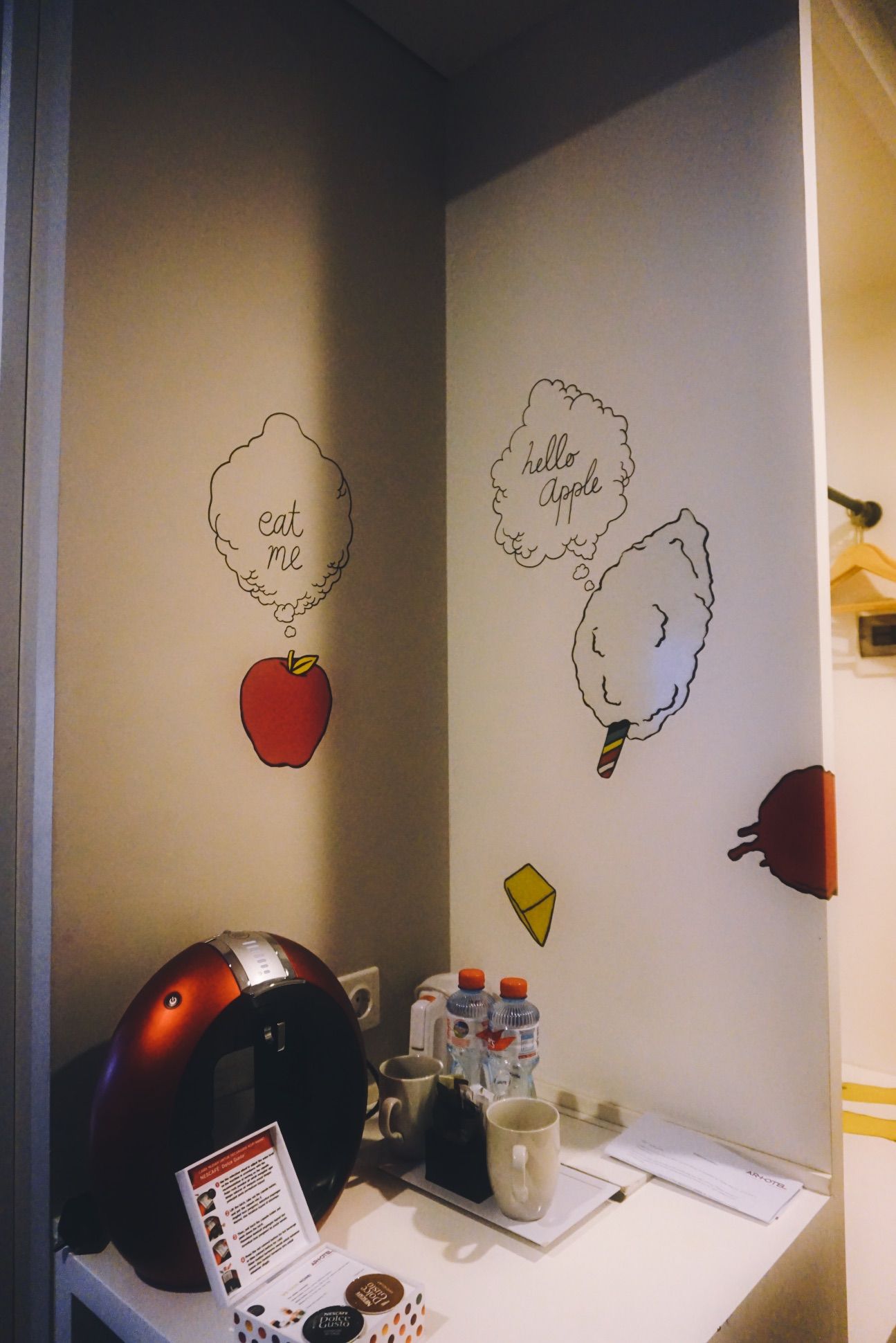 Even branding of the toiletries' packaging were on point: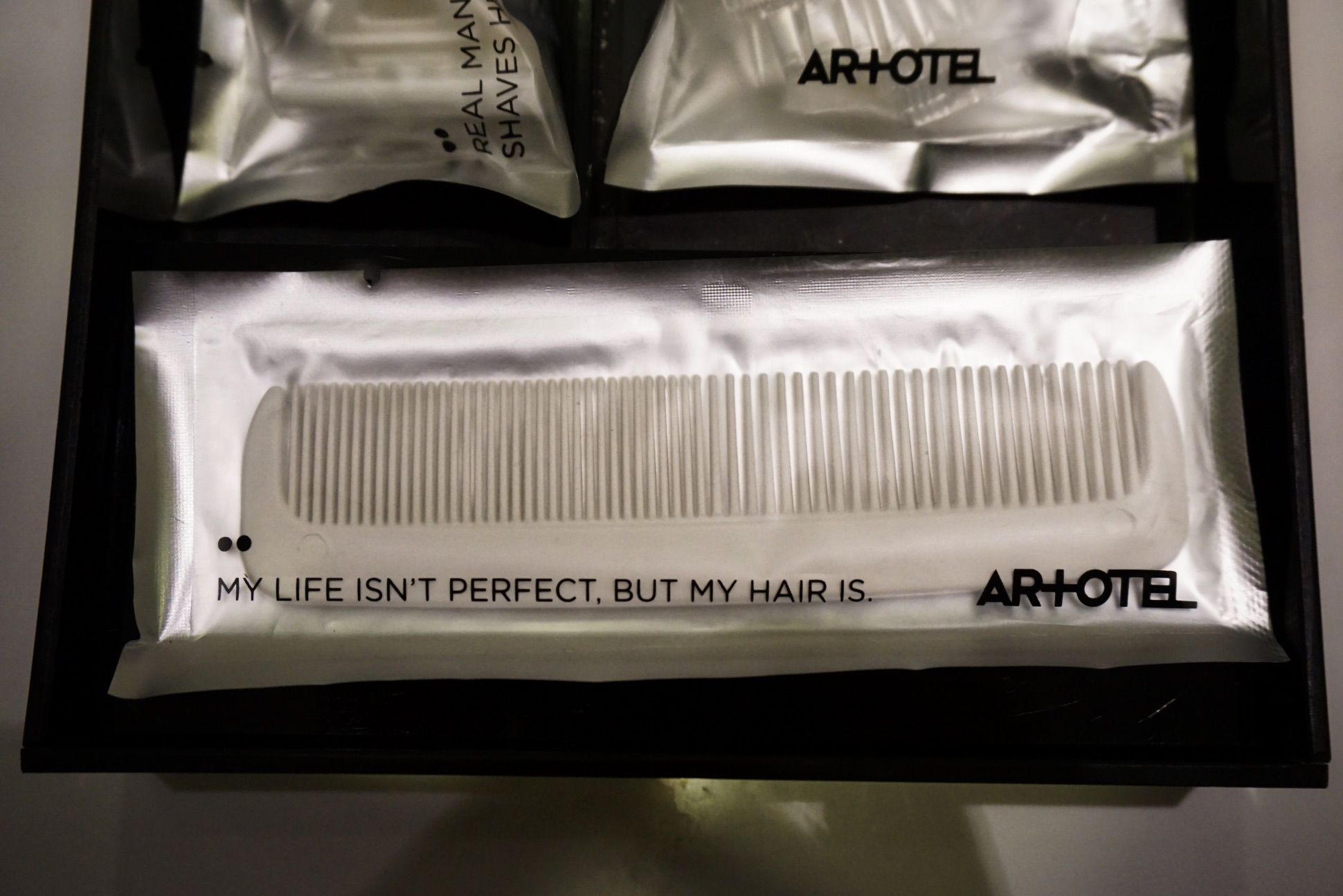 What I liked about Artotel
Beautiful, uniquely designed rooms
Roof top terrace (didn't hang out here much because it was raining)
Affordable compared to boutique North American hotels of similar size and service, at $48/night per two people sharing the same room
So much storage! Great space to make it your homebase for a few nights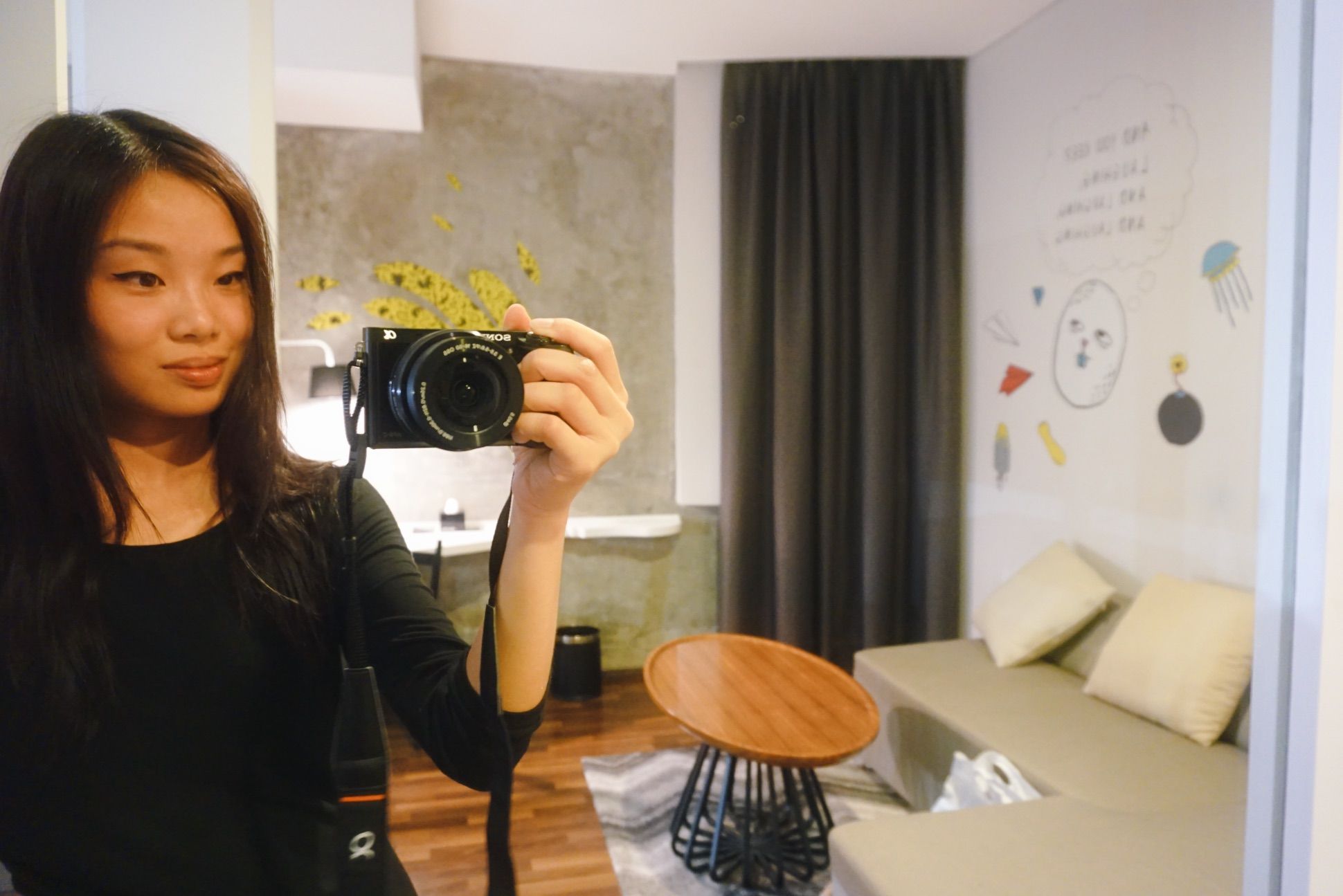 Artotel is a chain with various locations across Indonesia including Bali and Yogyakarta. I'd be interested in visiting the other locations the next time I'm in Indonesia. If you're staying in Yogyakarta, have a gander at my review of Greenhost Boutique Hotel.