5 Things I Never Travel Without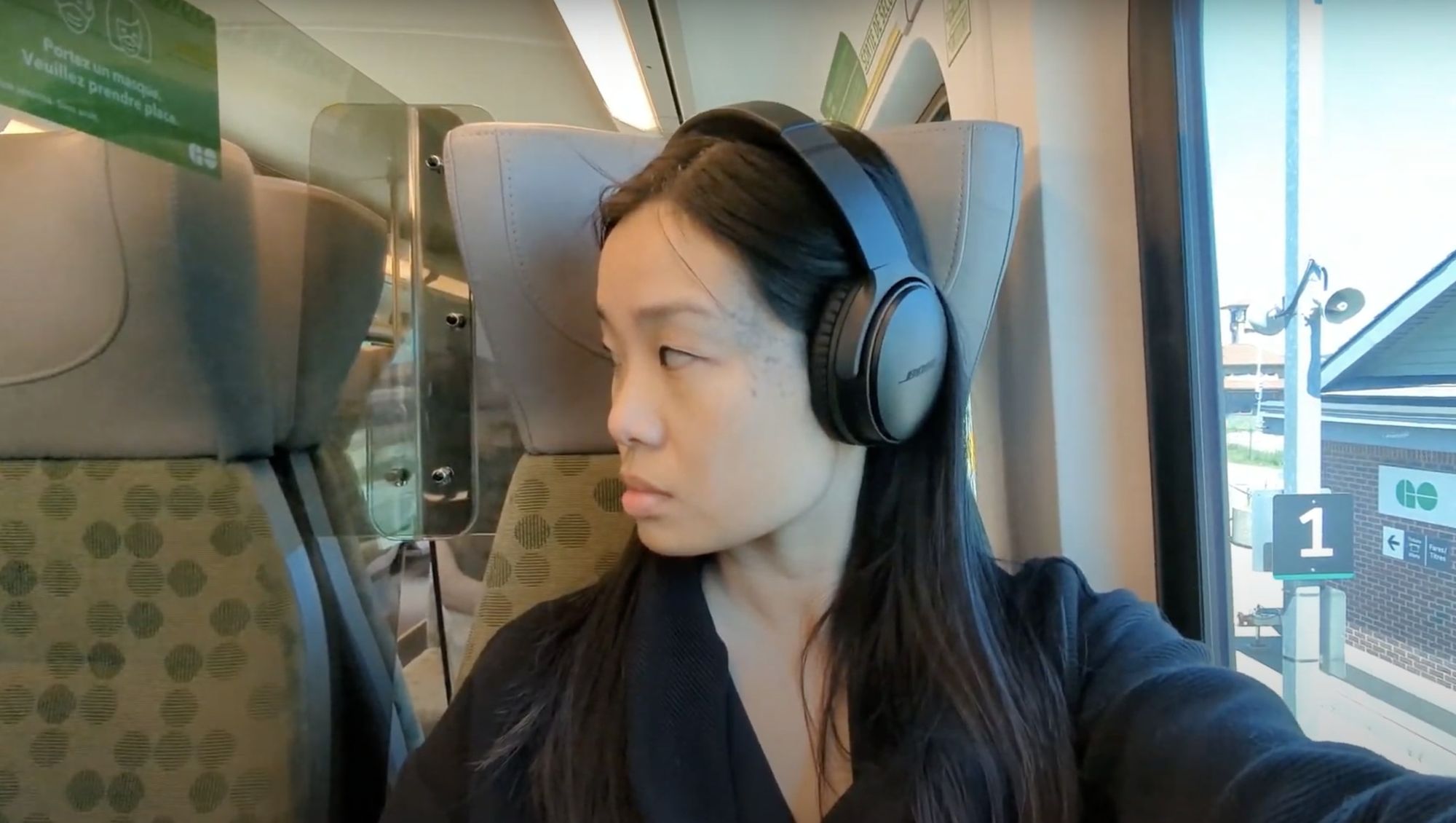 Aside from the obvious passport and the shoes on your feet, there are 5 things I never travel or fly on a plane without. Some of these might surprise you!
Noise Cancelling Headphones
Your headphones have to say "noise cancelling" or else you'll hear the person next to you snoring or the baby nearby crying. Some headphone brands are becoming sneaky and using different terms to trick you into think they're noise cancelling, but end up not being soundproof enough! I use Bose Noise Cancelling Headphones that go over the ear for a secure fit.
AirFly Pro
If I want to watch the in-flight entertainment, they most likely only have a headphone jack and not compatible with Bluetooth. This device pairs your Bluetooth device and plugs into the in-flight entertainment system. Just be sure to charge it before you go. It takes USB-C which hopefully most of your electronics already have.
Plastic bags
On the plane, I never put things in the seat pocket in front of me because those things never get cleaned. If I need it to hold my things, I put it inside a clean plastic bag as a barrier between my things and the dirty seat pocket.
Power bank / external battery pack
Even if your new phone boasts an all-day battery life, you are going to be using it more often to be taking videos/photos and it will drain it faster. You are also likely going to be turning on the GPS/Location services or using your phone to look up Maps, all which also drain battery. Though some encourage an "always be charging" philosophy, you might not always find a secure spot to charge your phone. And you should never plug in your phone into some random USB port which might download all your phone's information and leave you open to security vulnerablities.
Hydration tablets
Plane travel means dry cabin air, and travel in general means you will break a sweat if you're not used to walking 20,000 steps a day. Drinking water is more effective when you have electrolytes included. Hydration tablets that you drop into your water have really helped me especially during hot summer days or hiking treks. I have used Nuun and Hydralyte and found both to be effective. I know I'm dehydrated when I get headaches or my throat feels parched.